Tips for a Healthy BBQ Party
Weekend barbecues with friends and family stretching on late into the warm evenings – that's summer! But thanks to store-bought ketchups, remoulade, cocktail sauces, and aioli – most of which are based on sugar and unhealthy fats – as well as pasta and potato salads full of mayo and fatty meats and sugary marinades, a barbecue can quickly turn into an unhealthy affair.
But it doesn't have to be that way! You can definitely have a healthy barbecue without sacrificing pleasure and flavor. I recently had a healthy barbecue with my family and took some pics to share with you!
(As you may know, I'm vegetarian – so although there won't be any meat and fish recipes here on my blog, I still have delicious recipes for vegetarian kebabs, barbecue salads, and barbecue sauces and marinades for you! You can also check out my Vegan BBQ series from a few years back.) 
BBQ Sauce (sweetened with rice syrup)

Vegetable Kebabs with Corn on the Cob in Tomato-Chili Butter
Use a grill tray instead of aluminum foil
Fish, vegetables, and cheese are often wrapped in aluminum foil for grilling. But this isn't such a great idea! This method allows small aluminum particles to be released into the food – and in the long run, this can damage our health.
The World Health Organization (WHO) warns against consumption of aluminum, which can also be found in our drinking water as well as cosmetics (such as deodorant). It's suspected that too high a concentration of aluminum in the body can promote Alzheimer's (more on this here, for example, at the German Alzheimer Society). Aluminum foil is also not so environmentally friendly.
A better solution: a stainless steel grill pan!*
Cut off any burnt parts
No matter how careful we are not too char our food too much while grilling, let's face it – it happens. Make sure you remove and discard any burnt parts, since they contain carcinogens!
3x Infused Water – Sommer-Edition
Beverages are also a big topic when it comes to barbecues – especially if you want to keep things as healthy as possible. We always keep at least one carafe of Infused Water at our gatherings: water flavored with fruits, vegetables, and herbs. I know that not everyone can do without their beloved beer or other cold drinks – but maybe you could tempt them by serving rosé with fresh strawberries? ;-)
My three current summer favorites:
Spiralized Cucumber with Currants

Grapefruit Rosemary

Honeydew with Kiwi and Gooseberries
I made the cucumber spirals using my Lurch spiralizer.* I also bought cactus-shaped ice molds* and filled them with green smoothie (arugula, banana, and coconut milk), then froze then for three hours. Add to a glass, fill up with your beverage of choice, and enjoy! ;-)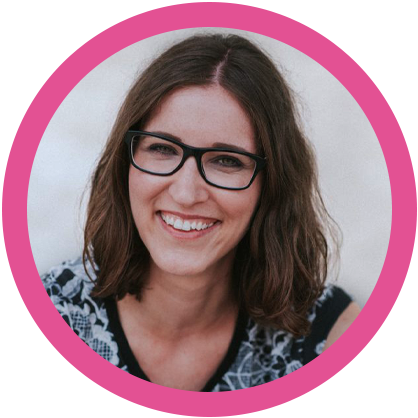 Ich bin Hannah Frey, Gesundheitswissenschaftlerin, Bloggerin und Kochbuch- und Ernährungsratgeber-Autorin. Ich helfe dir dabei, dich auch im stressigen Alltag mit wenig Aufwand gesund zu ernähren. Ich möchte dich zu einem gesunden Leben motivieren und inspirieren. Deshalb findest du hier jede Menge schnell zubereitete, einfache und alltagstaugliche Rezepte aus natürlichen Zutaten und ohne raffinierten Zucker – aber mit 100 % Geschmack!