I initially posted my Basic Recipe for Açaí Bowls two-and-a-half years ago, right after I got back from my trip to the USA (specifically, our honeymoon through California and Hawaii). Açai Bowls were huge back then! And guess what, they're still a big deal: when I returned from my most recent North American vacation the week before last (read more in yesterday's post) – this time in Vancouver as well as California – I encountered açaí bowls on every corner. Needless to say, I had them for breakfast pretty often. Since the weather is also nice in Hamburg, at the moment, I finally got around to making a homemade açaí bowl this week – with a twist!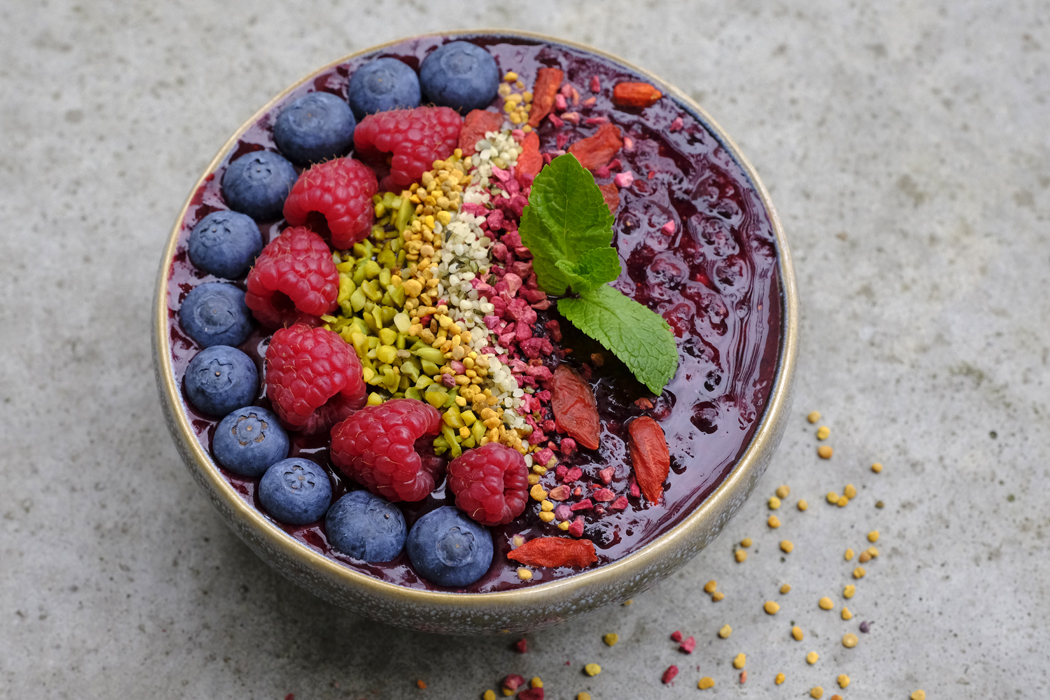 In the course of running the blog, I hear from many readers that they simply aren't that fond of bananas – or are even allergic to them! As you know, I'm a big fan of bananas, but at the same time, I really don't mind leaving them out. ;-) Banana haters, this one's for you!
But first, a little background …
Açaí Bowls – Basic Recipe with Frozen Banana
Traditionally, açaí bowls are made using frozen bananas. I often freeze bananas when they're super ripe for this exact purpose – it's a great reason to let your bananas get extra speckled and sweet on the countertop (and great for banana bread, too). After they've reipened, I just peel them, slice them, and store them in the freezer. Aside from açaí bowls, frozen bananas can also be used to make nicecream (banana-based "soft serve") and banana bread.
Here's my Basic Recipe for Açaí Bowls :
1 frozen banana

200 g strawberries or raspberries (frozen or fresh)

100 ml non-dairy milk

1 tsp açaí powder
Variation: Açaí-Bowls without Banana
For this version, I've simply replaced the frozen banana with frozen blueberries (which, by the way, also make a great local alternative to açaí berries – more on "Superfood Açaí Berry" below):
ZUTATEN:
150 g frozen strawberries
80 g frozen blueberries
1 tsp açaí powder
50 g fresh blueberries
50 g fresh raspberries
1 tbsp pistachios, chopped
1 tbsp bee pollen (omit for vegan)
1 tbsp hemp seeds
1/2 tbsp freeze-dried raspberries
1 tbsp goji berries
ANLEITUNG:
Remove berries from freezer at least 2–3 hours before consumption and let thaw.
Blend or purée berries together with açaí powder. I use the Vitamix Pro 750.*
Transfer açaí smoothie to a serving bowl and top with blueberries, raspberries, pistachios, bee pollen, hempseeds, freeze-dried raspberries, and goji berries.
The açaí berry – a nutrient-rich, anti-aging superfood
The açaí berry* (pronounced "ah-sigh-EE") – which grows on the açai palm in the Amazon rainforest and has a slightly sour, earthy flavor – first gained popularity in the mid-2000s, when certain parties began touting it as a weight loss aid (a claim that remains scientifically unsubstantiated). What we are certain of, however, is that açaí is super healthy and bursting with antioxidants, vitamins, and minerals like vitamins A and C, B vitamins, magnesium, calcium, potassium, and iron. As well, açaí berries – which range in color from dark blue to deep purple – are rich in anthocyanins, which give the berries their color and have an antioxidant effect in our bodies. These radical scavengers protect our cells, prevent disease, and can even slow the aging process.
Since açaí berries spoil quickly, they're sold either in frozen purée packs or as a powder.* The gentle drying process used to produce açaí powder – conducted at temperatures below 42°C – is said to preserve 95% of the nutrients found in the fresh berries. Here in Germany, açaí berries are sold as tablets, powders, and capsules as well as puréed frozen packs, which are available in organic and Latin supermarkets. I prefer frozen açaí since it's the least processed.
Having written extensively about the anti-aging properties of Superfoods as well as their antioxidant content in my third book, Clean Eating – Cooking with Superfoods* (published in 2015), I've once again become interested in the topic – cause this year I'm turning 30! ;-) As part of my retreats, I've also been hosting a Skin Food & Clean Beauty Workshop.
Are you as interested in this topic as I am? Do you want to know more? Let me know here in the comments, through email, or on my Facebook or Instagram pages! :-)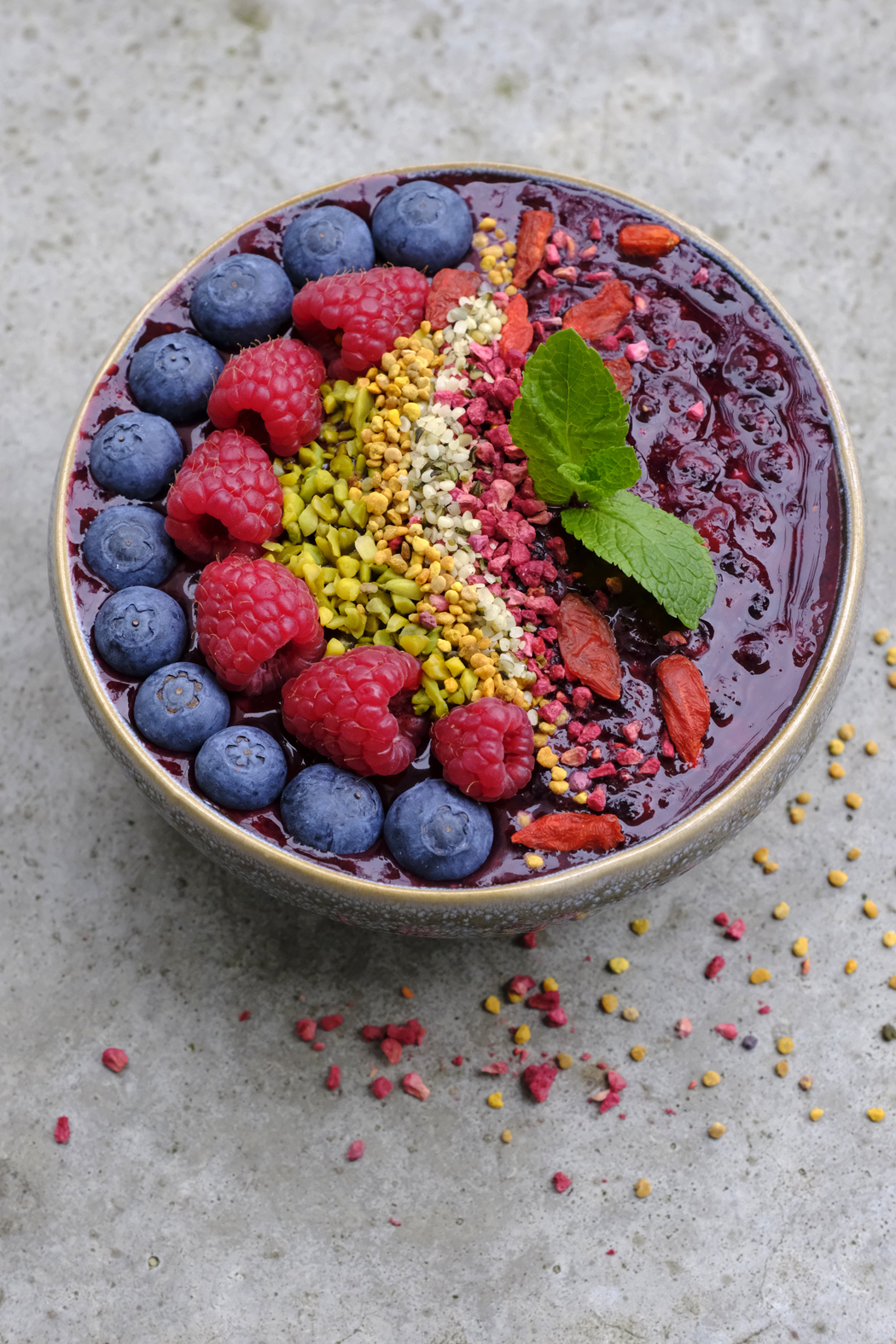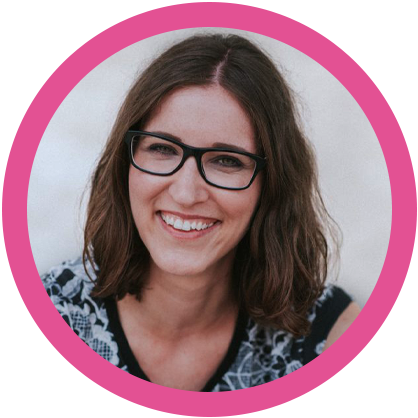 Ich bin Hannah Frey, Gesundheitswissenschaftlerin, Bloggerin und Kochbuch- und Ernährungsratgeber-Autorin. Ich helfe dir dabei, dich auch im stressigen Alltag mit wenig Aufwand gesund zu ernähren. Ich möchte dich zu einem gesunden Leben motivieren und inspirieren. Deshalb findest du hier jede Menge schnell zubereitete, einfache und alltagstaugliche Rezepte aus natürlichen Zutaten und ohne raffinierten Zucker – aber mit 100 % Geschmack!
https://www.projekt-gesund-leben.de/wp-content/uploads/2018/05/Acai-Bowl-ohne-Banane01.jpg
700
1050
Hannah Frey
https://www.projekt-gesund-leben.de/wp-content/uploads/2019/08/The-Healthy-Living-ProjectUnterschrift-Logo.png
Hannah Frey
2018-05-05 20:23:10
2019-07-02 10:46:53
RECIPE: BANANA-FREE AÇAÍ BOWLS