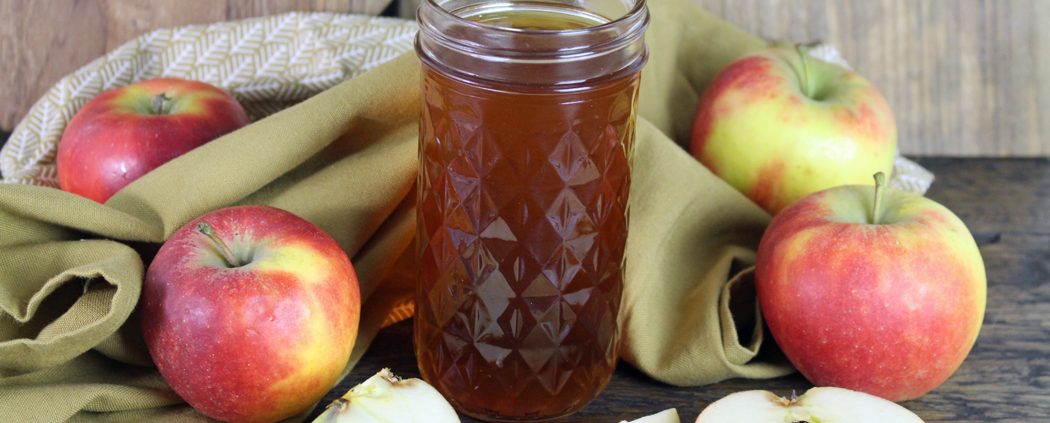 Apple cider vinegar (ACV) is one of nature's most potent superfoods: it has anti-inflammatory, antibacterial, and antiseptic properties; fuels the fat-burning process; promotes clear, glowing skin; and is even said to reduce cellulite. When consumed regularly, ACV also regulates the acid/alkaline balance, stimulates digestion, and quells the appetite.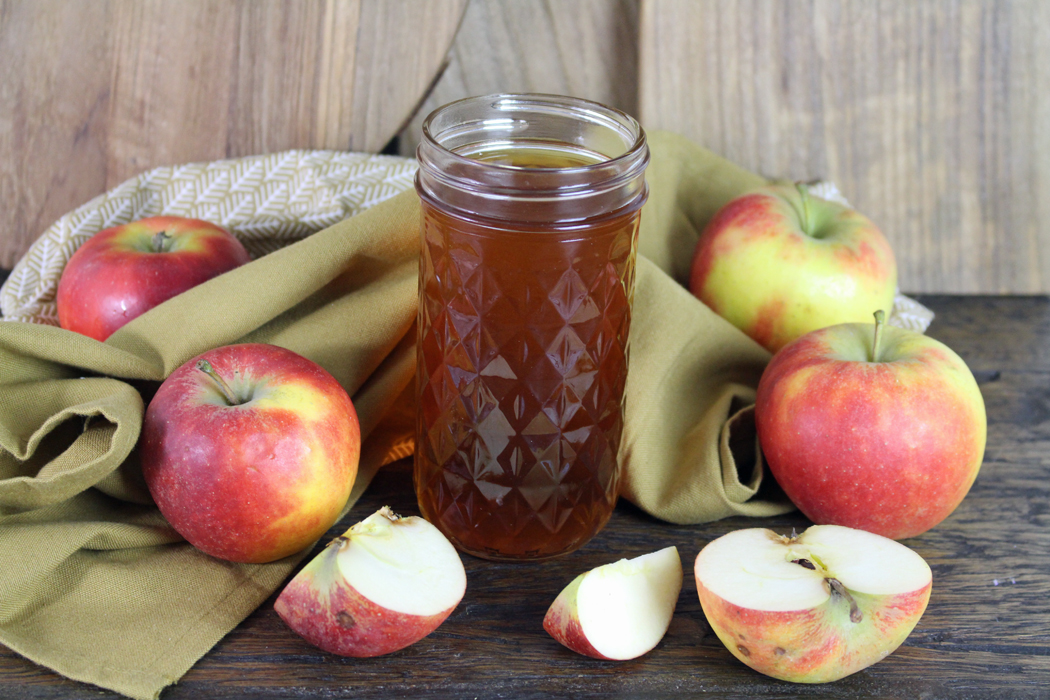 x
Drinks with ACV: lemon water and switchel

Every morning, just after I get up (yep, before that first coffee), I drink a big glass (400ml) of lukewarm water with the juice of half a lemon (or sometimes lime) and one tablespoon of ACV.
It is important to be careful when adding ACV to drinks, as it has an overpowering flavor: add too much and the drink quickly becomes unpalatable. If you initially find the ACV-lemon water combo a bit too sour, feel free to tone things down with some apple or grape juice or a few drops of honey. It's best to do this only in the beginning, however, tapering off the sweetener as you get used to the vinegar's sour punch.
When I have a little more time on my hands, I also like to make a refreshing, spicy Switchel – check out this recipe on my blog from last summer.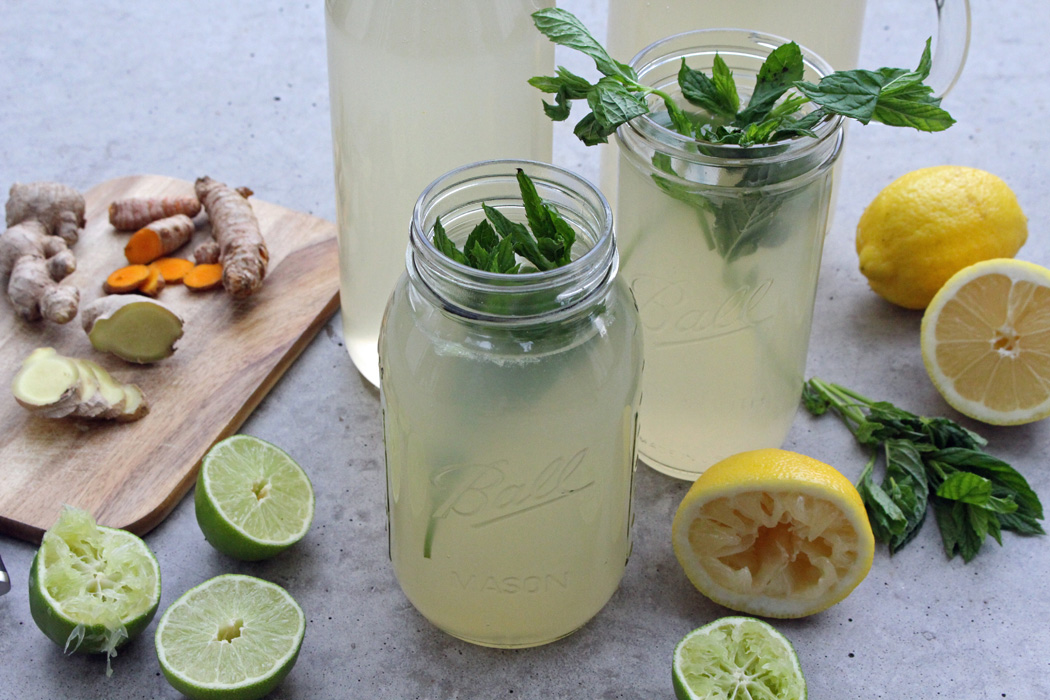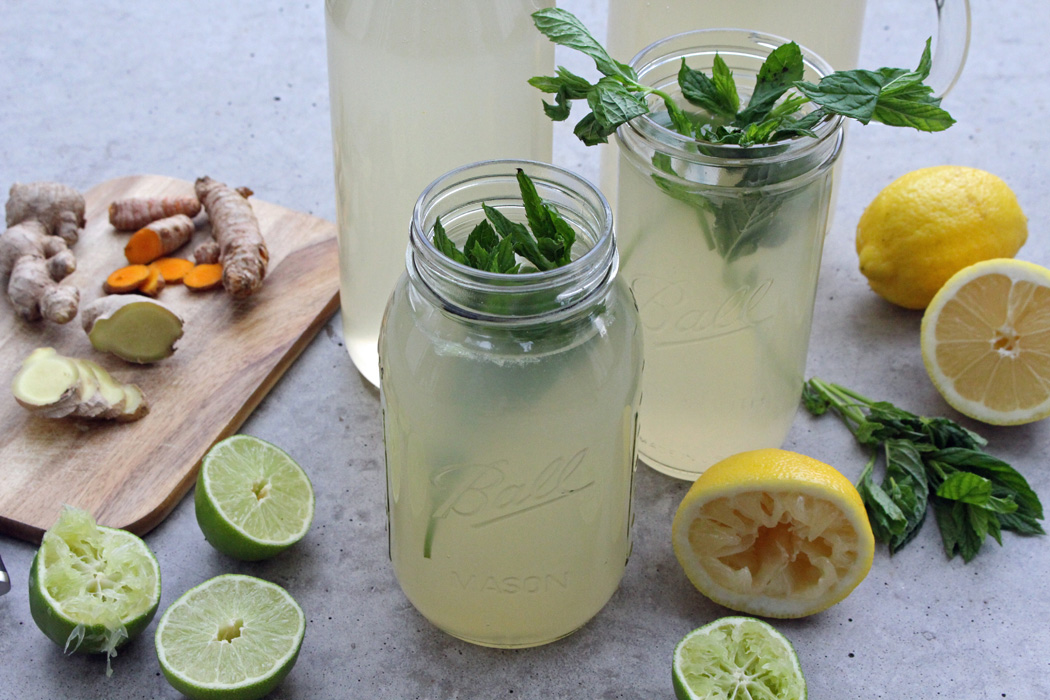 Adding ACV to your diet

Of course, ACV can also be used for salads, cooking, and baking. Bread, for example, often contains ACV – like my Buttermilk Oat Bread or my Gluten-Free Quinoa Bread. I also add a little ACV to my Beetroot Spread.
Make-your-own ACV?

ACV is produced from apple cider by fermentation – and you can even do it yourself! However, since it takes such a long time to make – 4–6 weeks – I've yet to try it myself. Since ACV is also quite inexpensive, even when organic, it just seems like a lot of work! If you still want to try it out, Wellness Mama offers detailed instructions here.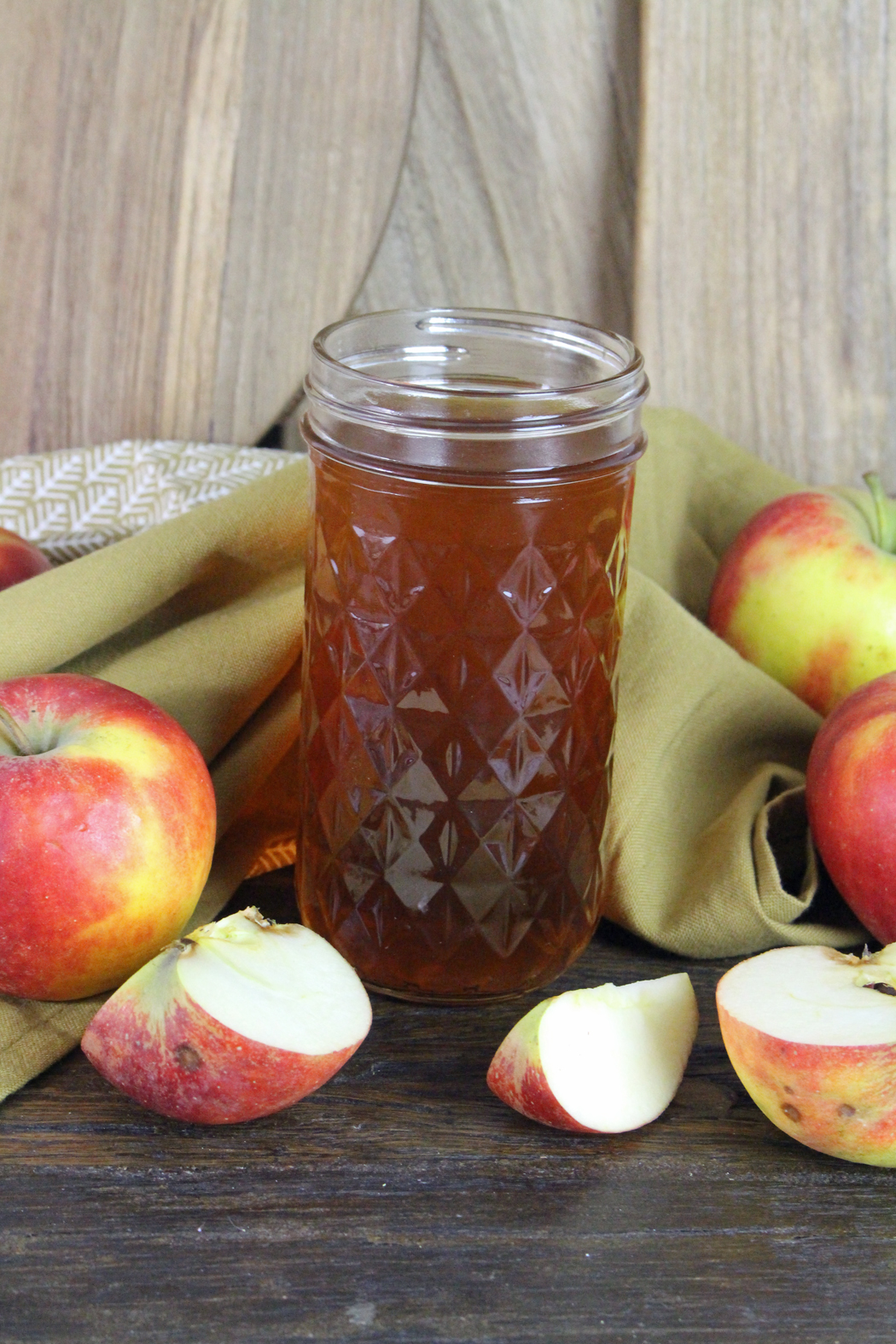 Beyond ACV: other fruit vinegars

I love drinking water, but it can get a little boring – and so to give it some flavor, I try experimenting with other fruit vinegars. Whether it's raspberry, quince, pomegranate, or blueberry vinegar* – I have many varieties at home and in the office* – they all give my beverages a unique twist!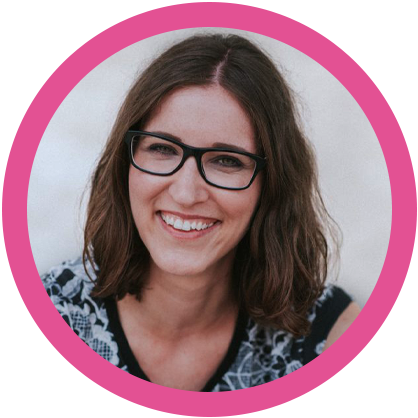 Ich bin Hannah Frey, Gesundheitswissenschaftlerin, Bloggerin und Kochbuch- und Ernährungsratgeber-Autorin. Ich helfe dir dabei, dich auch im stressigen Alltag mit wenig Aufwand gesund zu ernähren. Ich möchte dich zu einem gesunden Leben motivieren und inspirieren. Deshalb findest du hier jede Menge schnell zubereitete, einfache und alltagstaugliche Rezepte aus natürlichen Zutaten und ohne raffinierten Zucker – aber mit 100 % Geschmack!
https://www.projekt-gesund-leben.de/wp-content/uploads/2018/01/Apfelessig01.jpg
700
1050
Hannah Frey
https://www.projekt-gesund-leben.de/wp-content/uploads/2019/08/The-Healthy-Living-ProjectUnterschrift-Logo.png
Hannah Frey
2018-01-23 21:45:23
2019-10-08 15:13:49
APPLE CIDER VINEGAR – WHY IT'S SO GOOD FOR YOU AND HOW YOU CAN MAKE IT PART OF YOUR LIFESTYLE