Greetings from Austria! My dears, today marks the second day of Phase 2 of this year's Sugar-Free Challenge – and today I'll also be giving yet another Clean Eating Basics Workshop, this time here in Vienna. Phase 2 reintegrates starchy vegetables like sweet potatoes and dried fruits into the diet. That's why I'm excited to share a (slightly modified) recipe from Zuckerfrei with you today: Sweet Potato Brownies!
I baked these brownies with the participants in my Project: Sugar-Free Workshops and also as part of two blogger events for California Prunes, which is my cooperation partner for the Sugar-Free Workshops. Check out some photos from the workshops below. :-)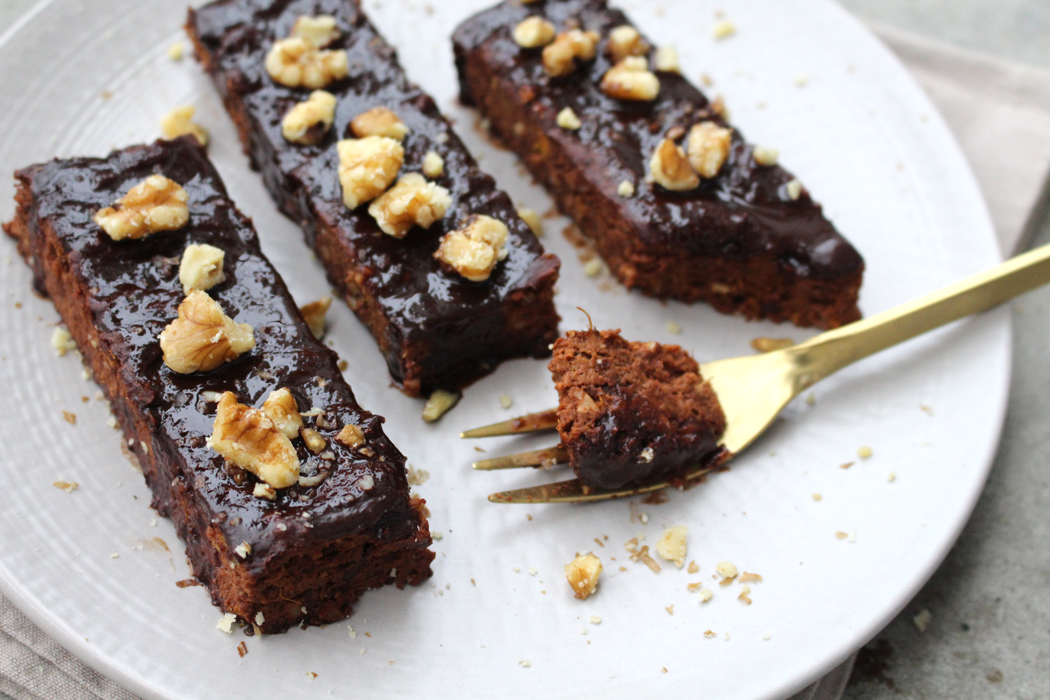 But I'll start with the story behind this recipe. As many of you know, there are countless ways to make brownies healthier. The best known Clean Eating brownie alternatives are Sweet Potato Brownies and Black Bean Brownies. To be honest, neither sounded very appealing to me at first. Beans in a brownie? Um, no thanks. Maybe I could work with the sweet potato version, even if seemed a bit weird in theory.
But then my very first Sweet Potato Brownies batch exceeded all of my expectations … it was love at first bite! You can't taste the sweet potato at all in these brownies, I promise! I tested them out on my husband, who hates sweet potatoes and can usually pick out every single ingredient in my cooking. I didn't tell him what was in the brownies and just waited quietly for his reaction.
And … he really liked the brownies and didn't taste any sweet potatoes at all! (He also had no idea that the they were gluten-free.)
Keep in mind that these brownies are not vegan, but they can be veganized: just swap out the eggs for flax or chia eggs (for more detailed instructions, check out this post).
By the way, I still haven't dared to try the black bean brownies … though from everything I've heard, you can't taste the "secret ingredient" in those, either!
Blogger Workshop in Cologne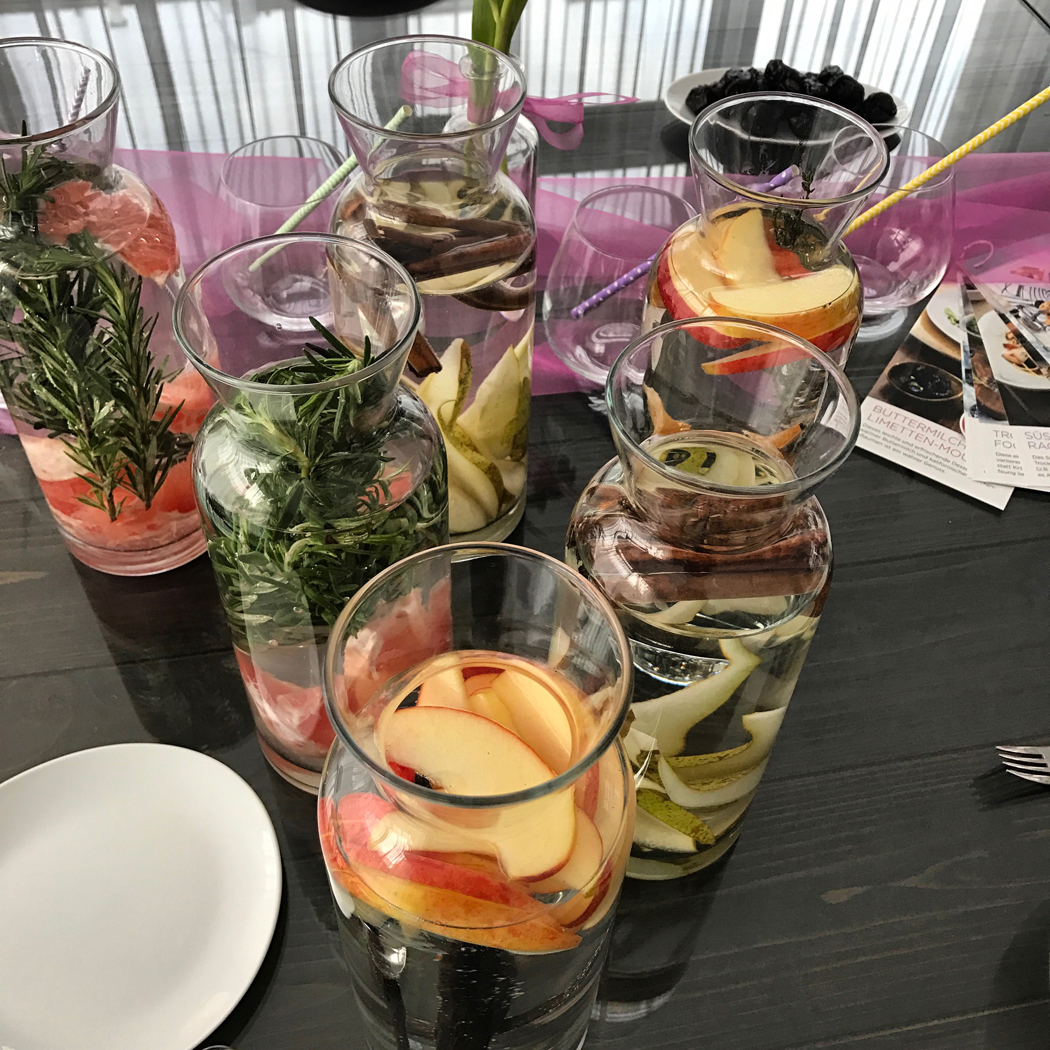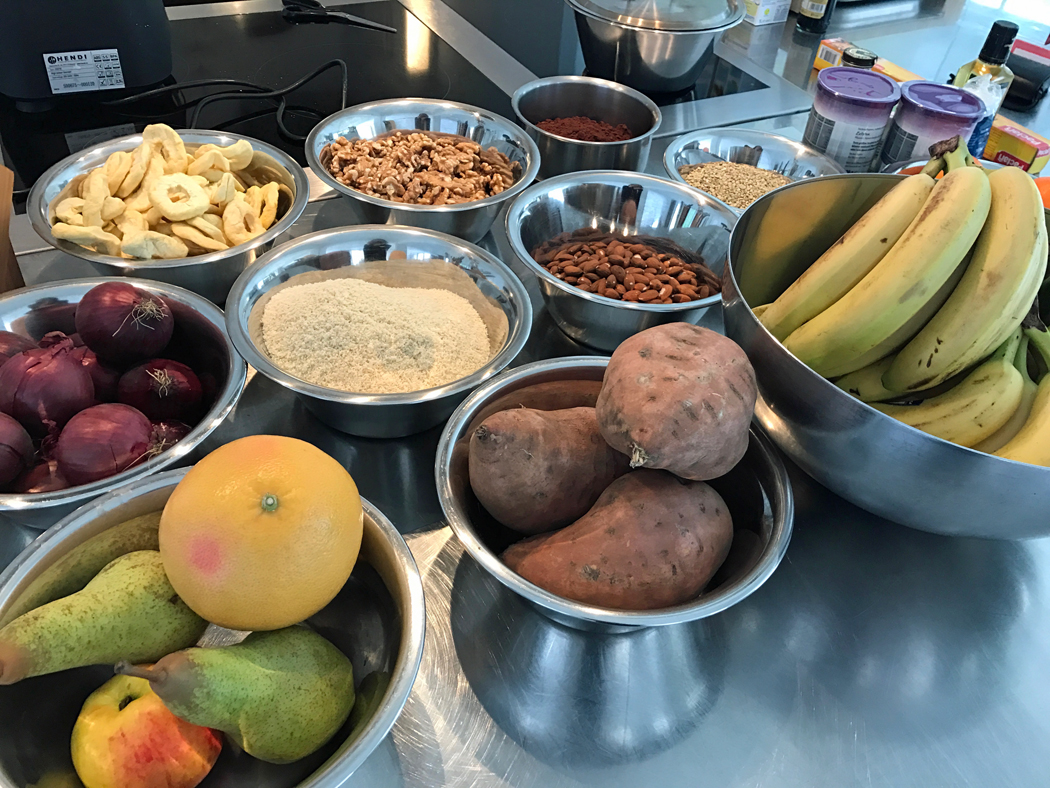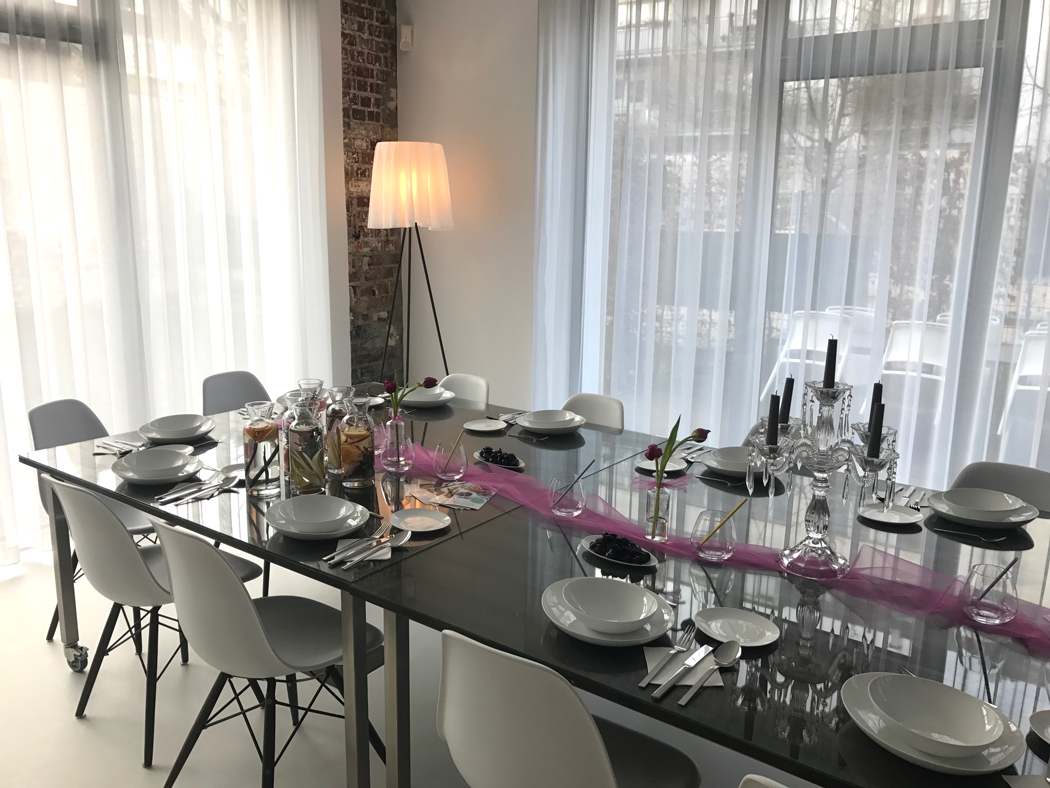 The menu we prepared at the blogger workshops is basically the same as that of my Project: Sugar-Free Workshops (we also prepare some "basics" there). We cooked our way through a typical day of Clean Eating, with Plum Cinnamon Buckwheat Granola Breakfast Bowls, Sweet Potato Brownies, Energy Balls, and Chicory Boats with Orange and Prune Cream.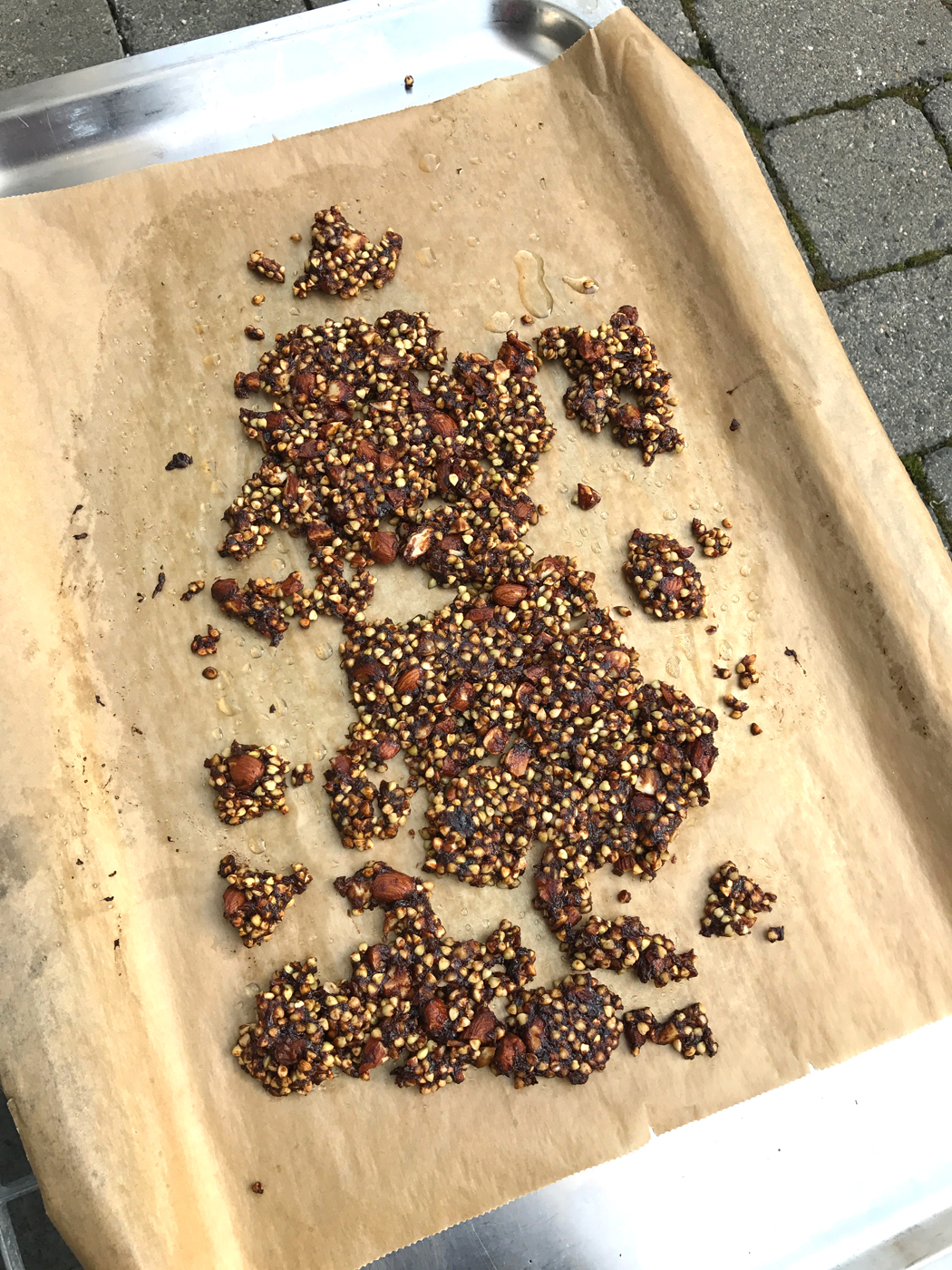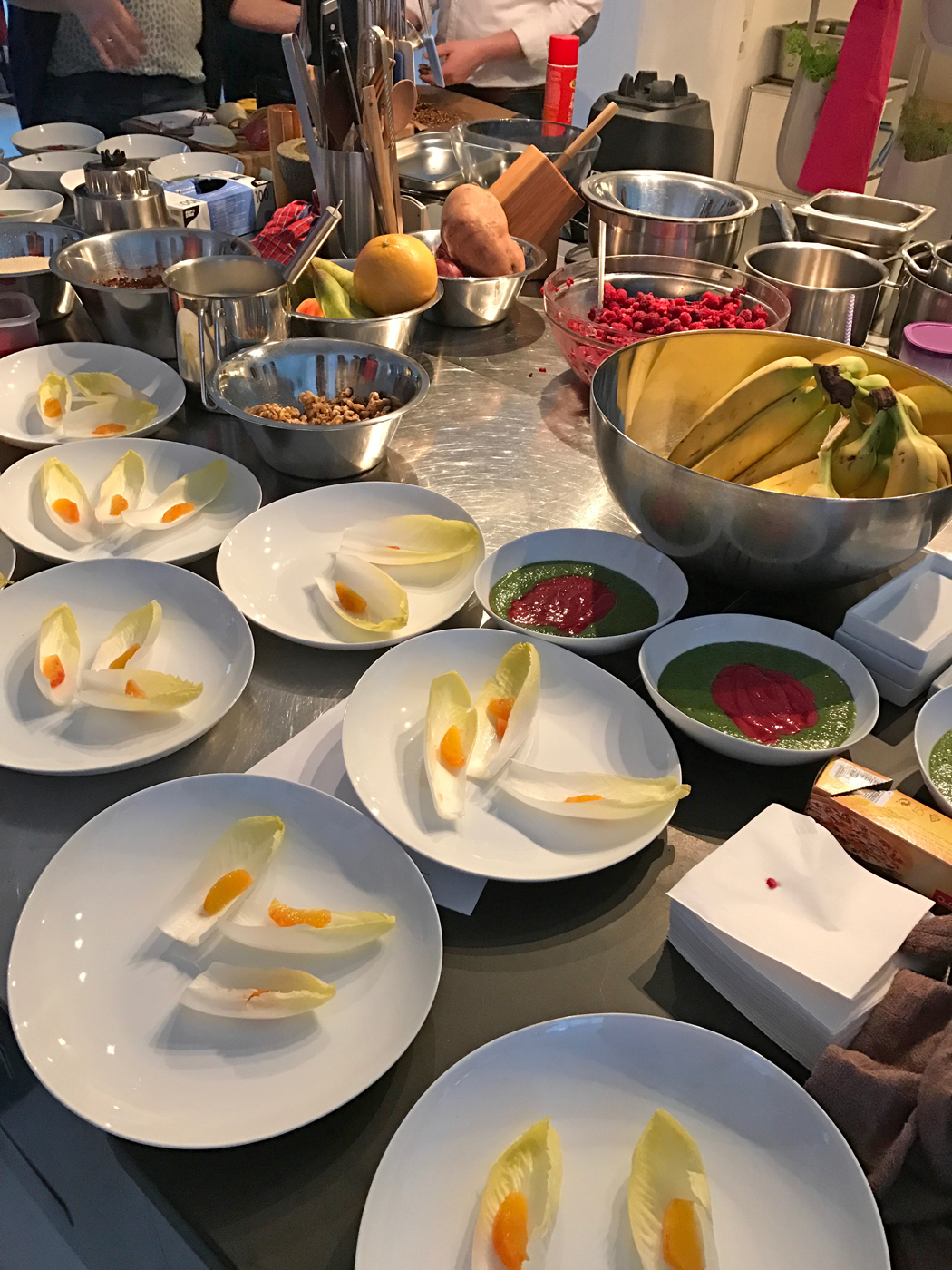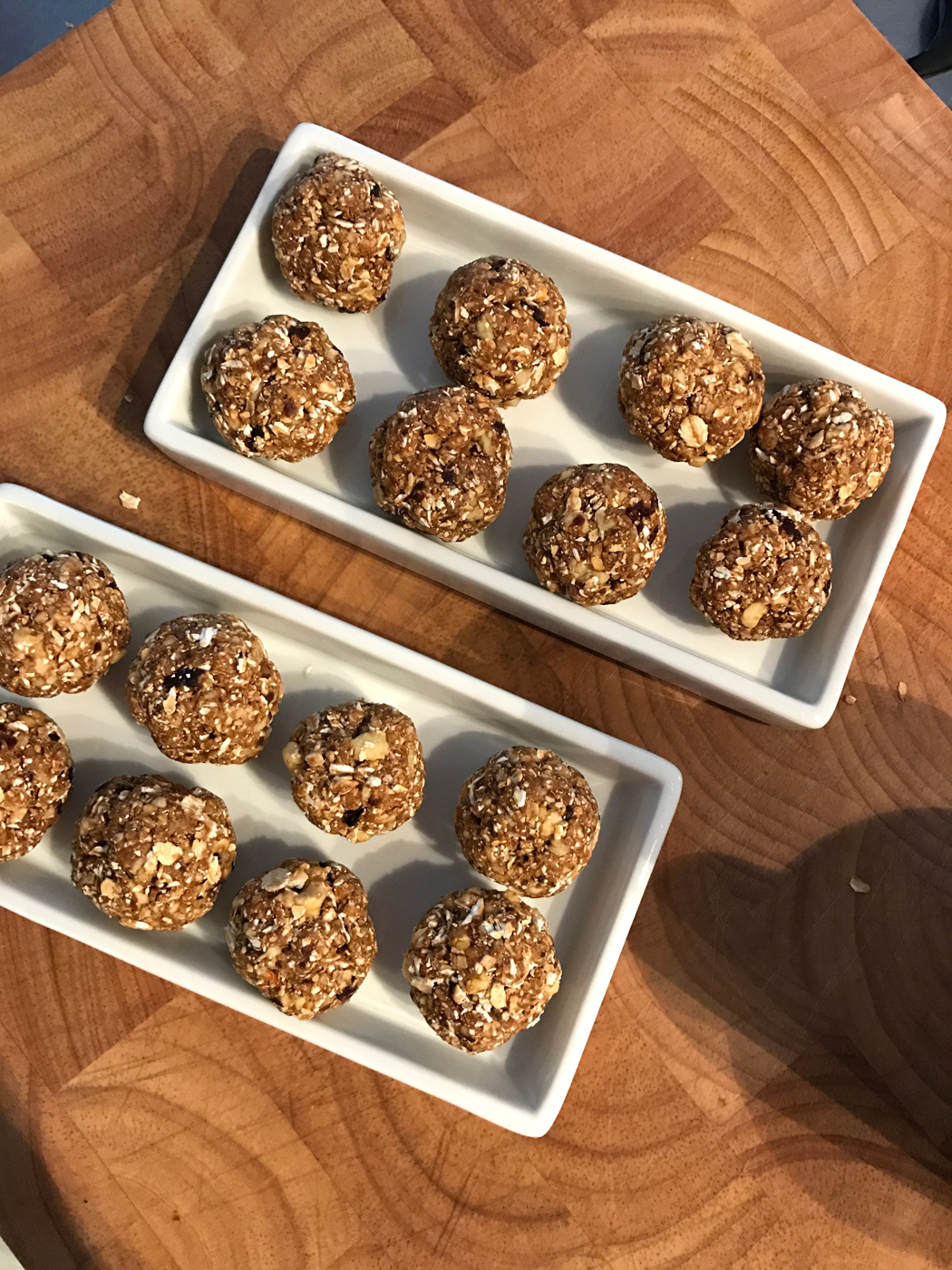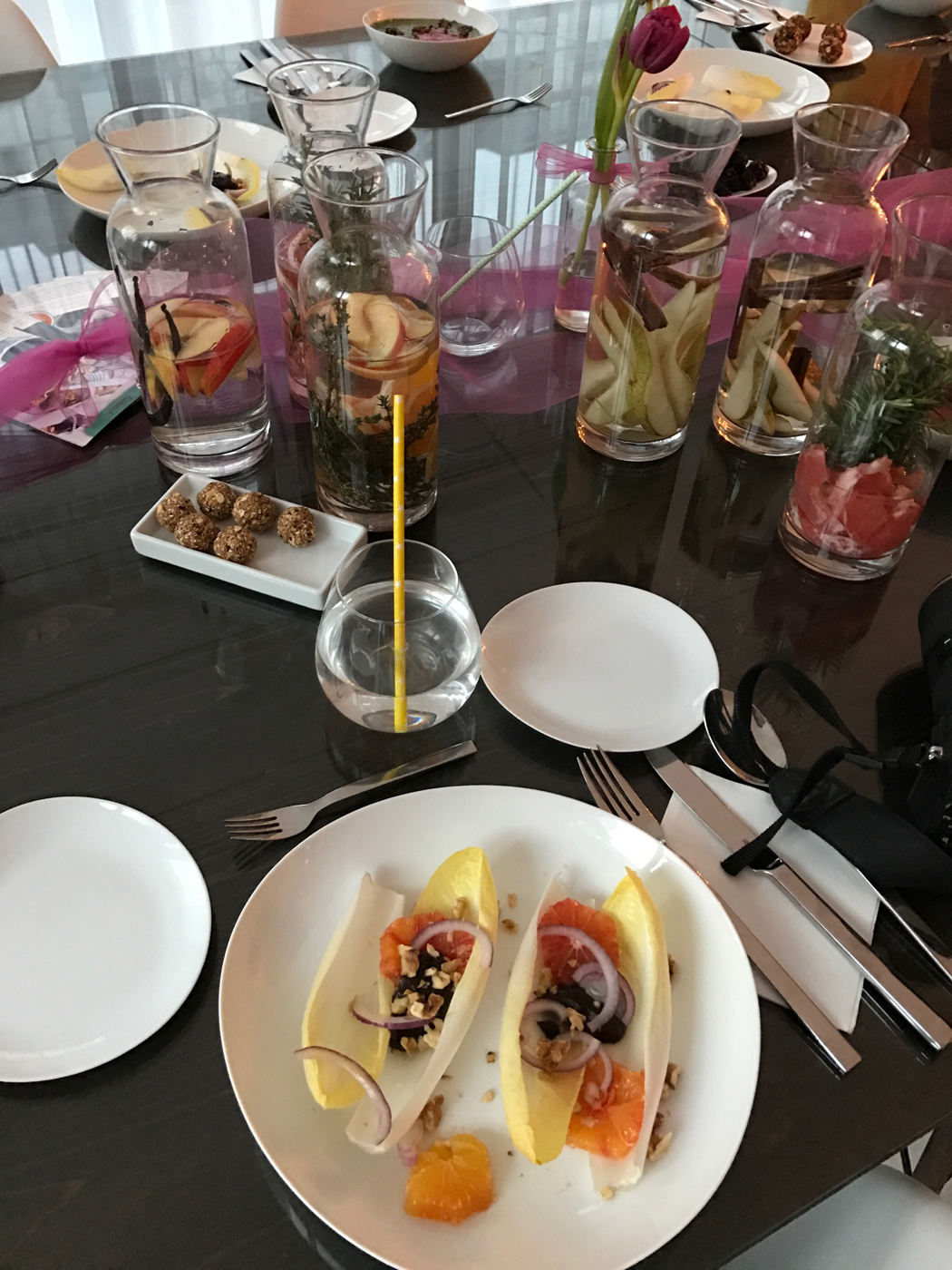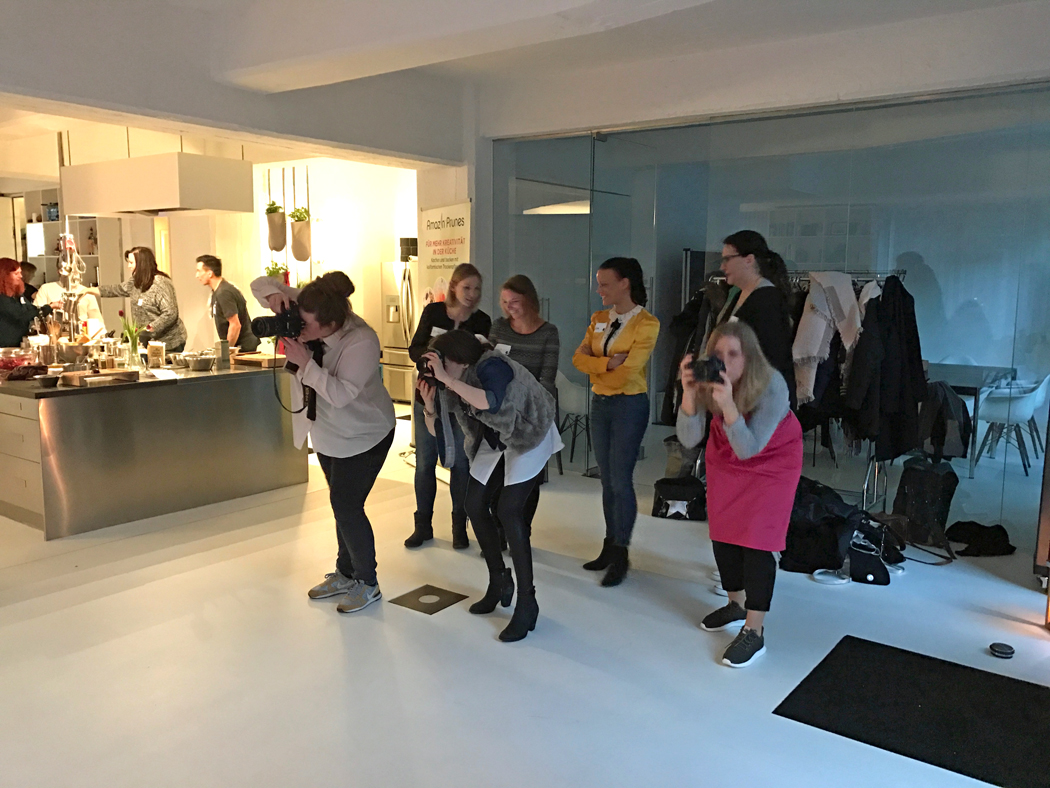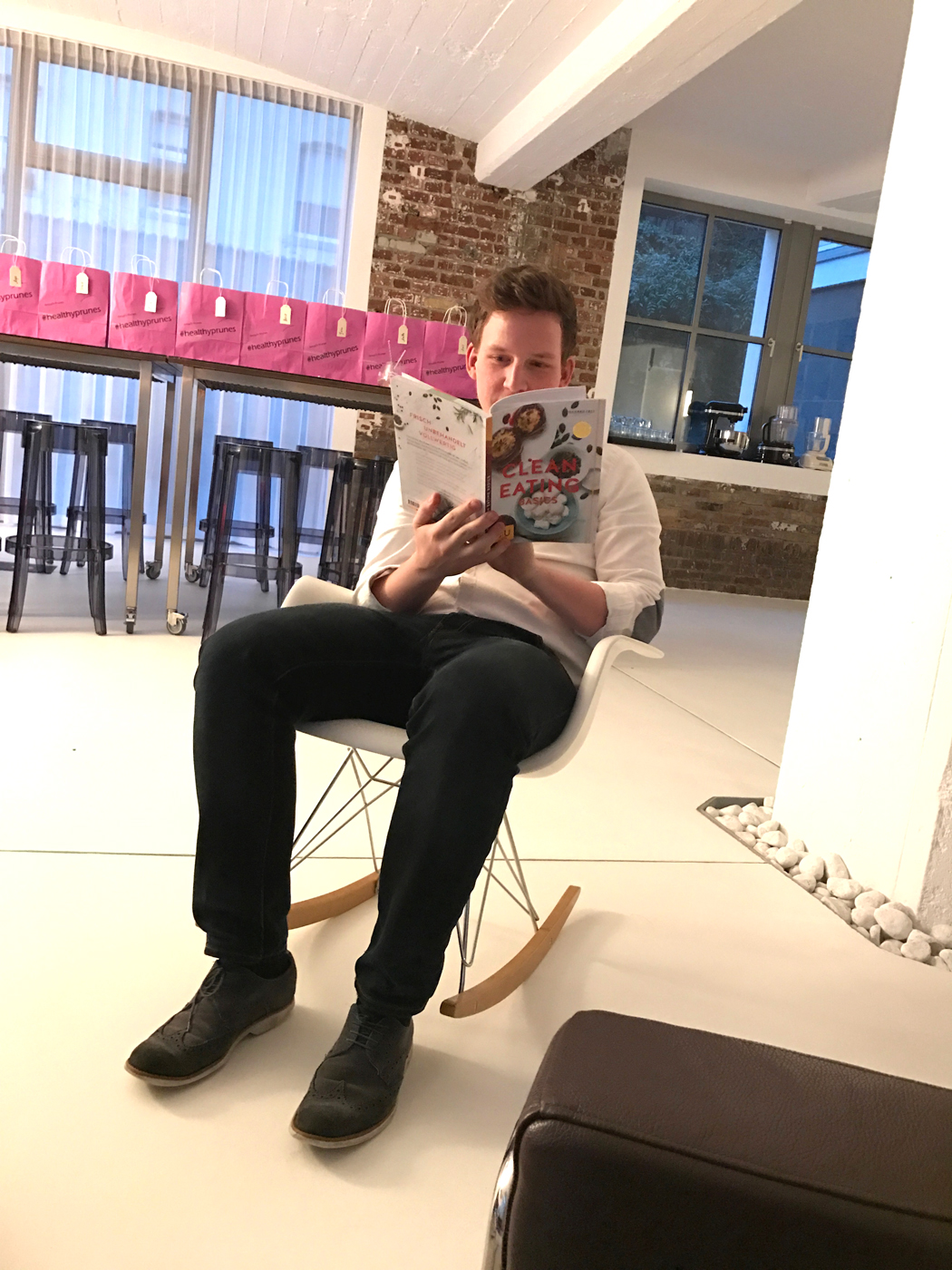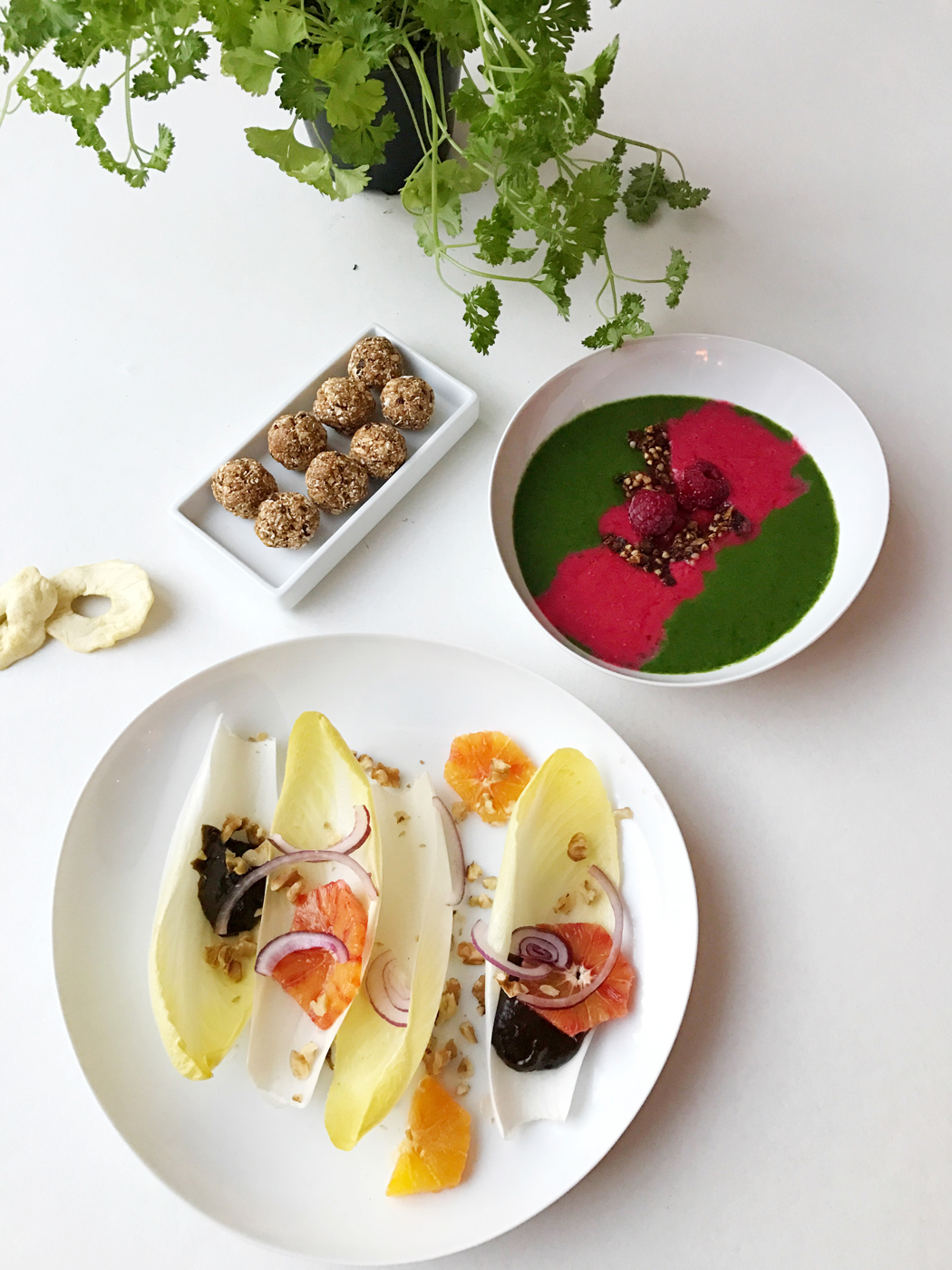 Blogger Workshop in Hamburg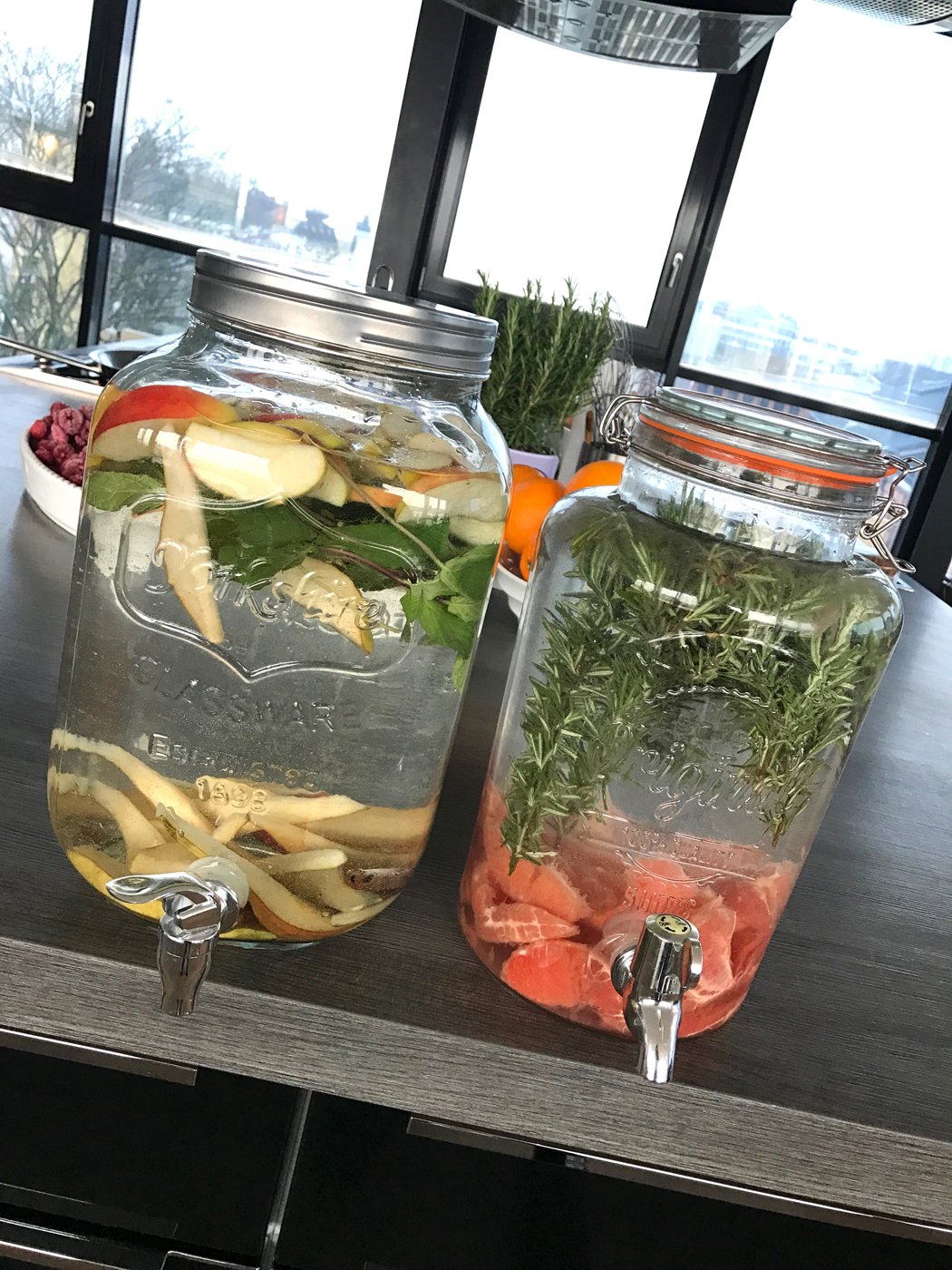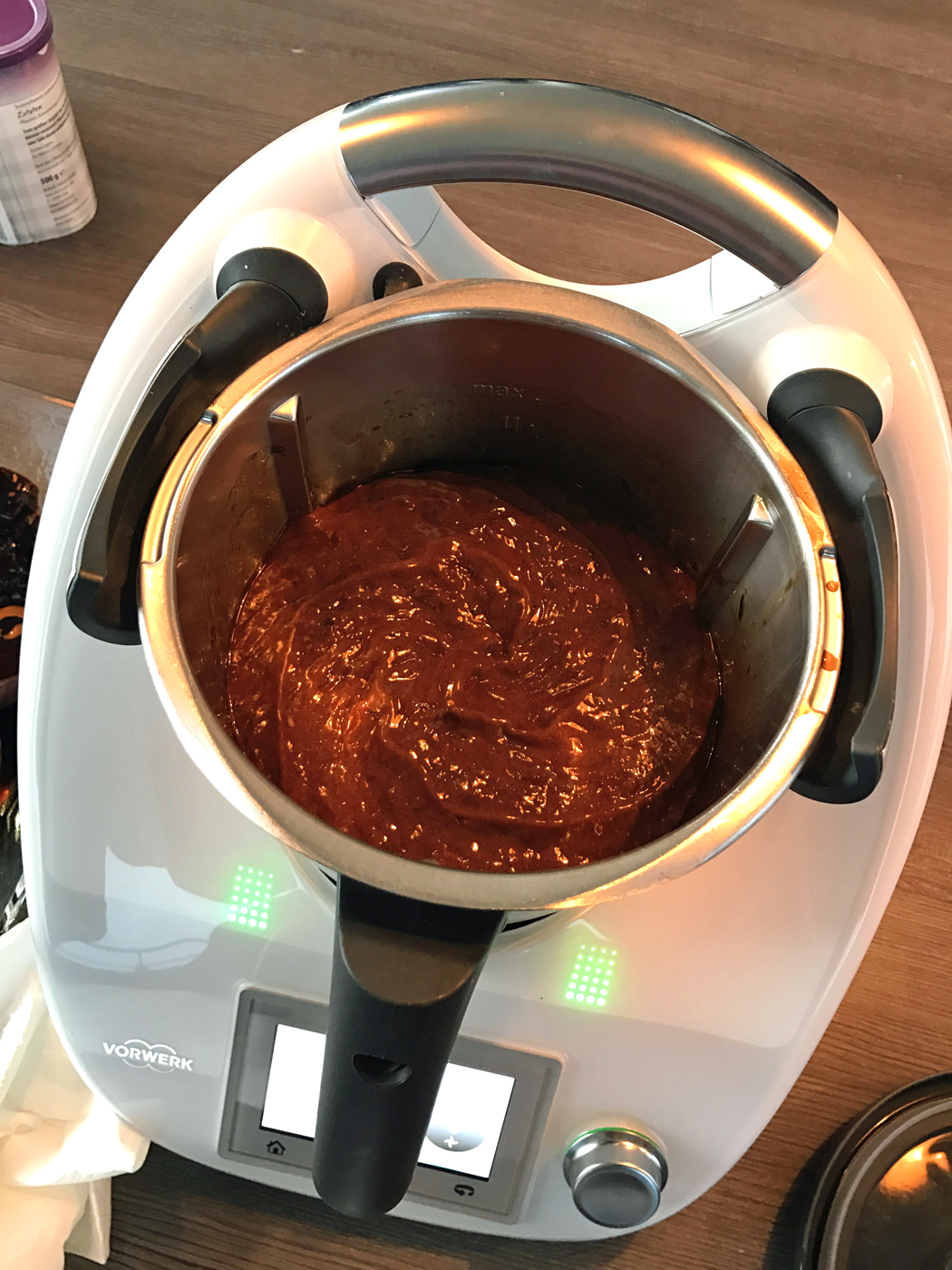 For a long time, I resisted the Thermomix. Two years ago, I was even asked if I'd like one as a wedding gift, and I respectfully declined. I love cooking and wouldn't want to have that joy taken from me! Then at the blogger workshop in Hamburg, we had the opportunity to work with a Thermomix as an alternative to a high-speed blender – in this case, to make the dried plum purée – and I gotta say, I've done a total 180! The Thermomix purées the prunes way better than my Vitamix Pro 750* does. Maybe I'll get one after all … ;-)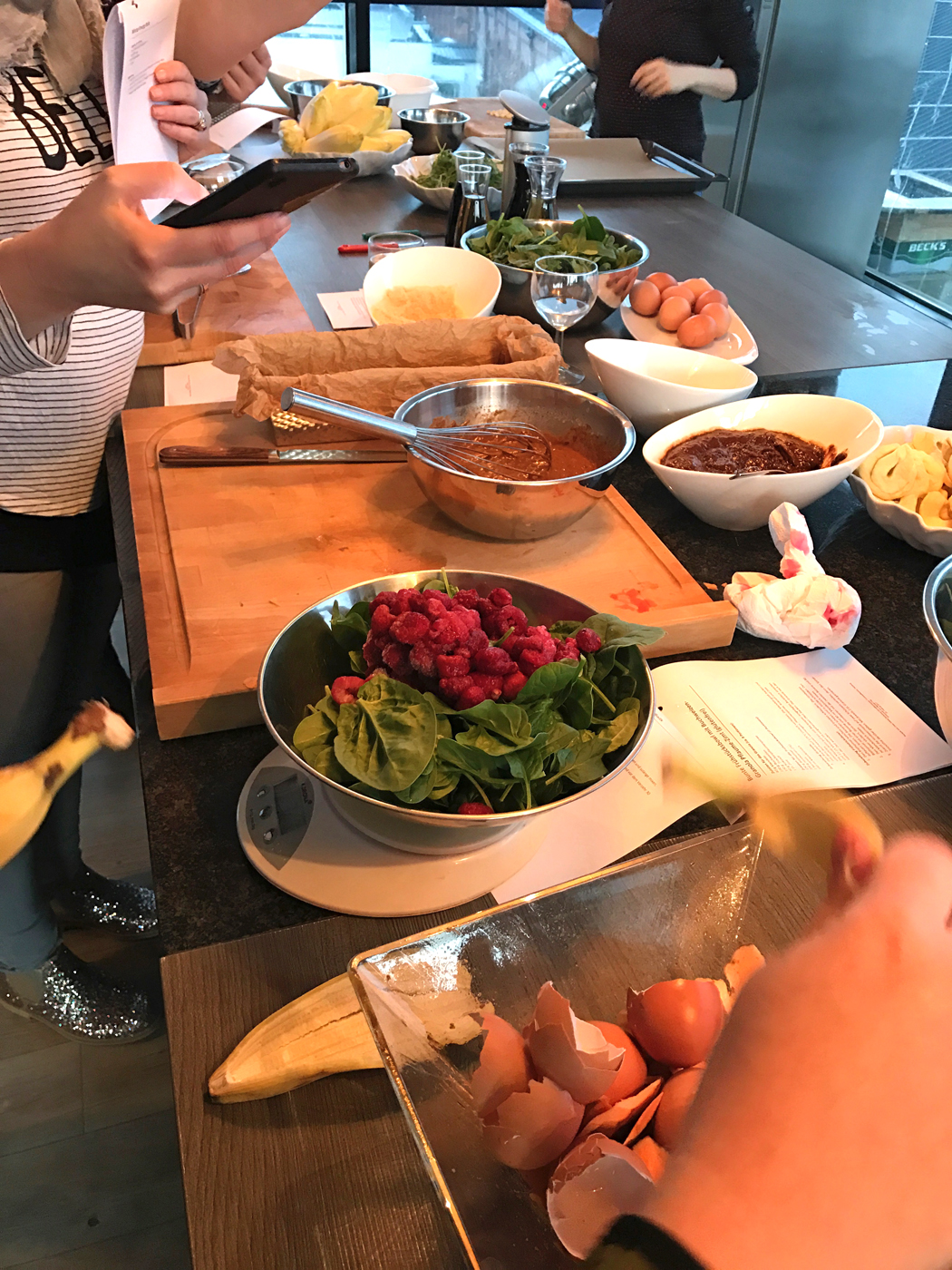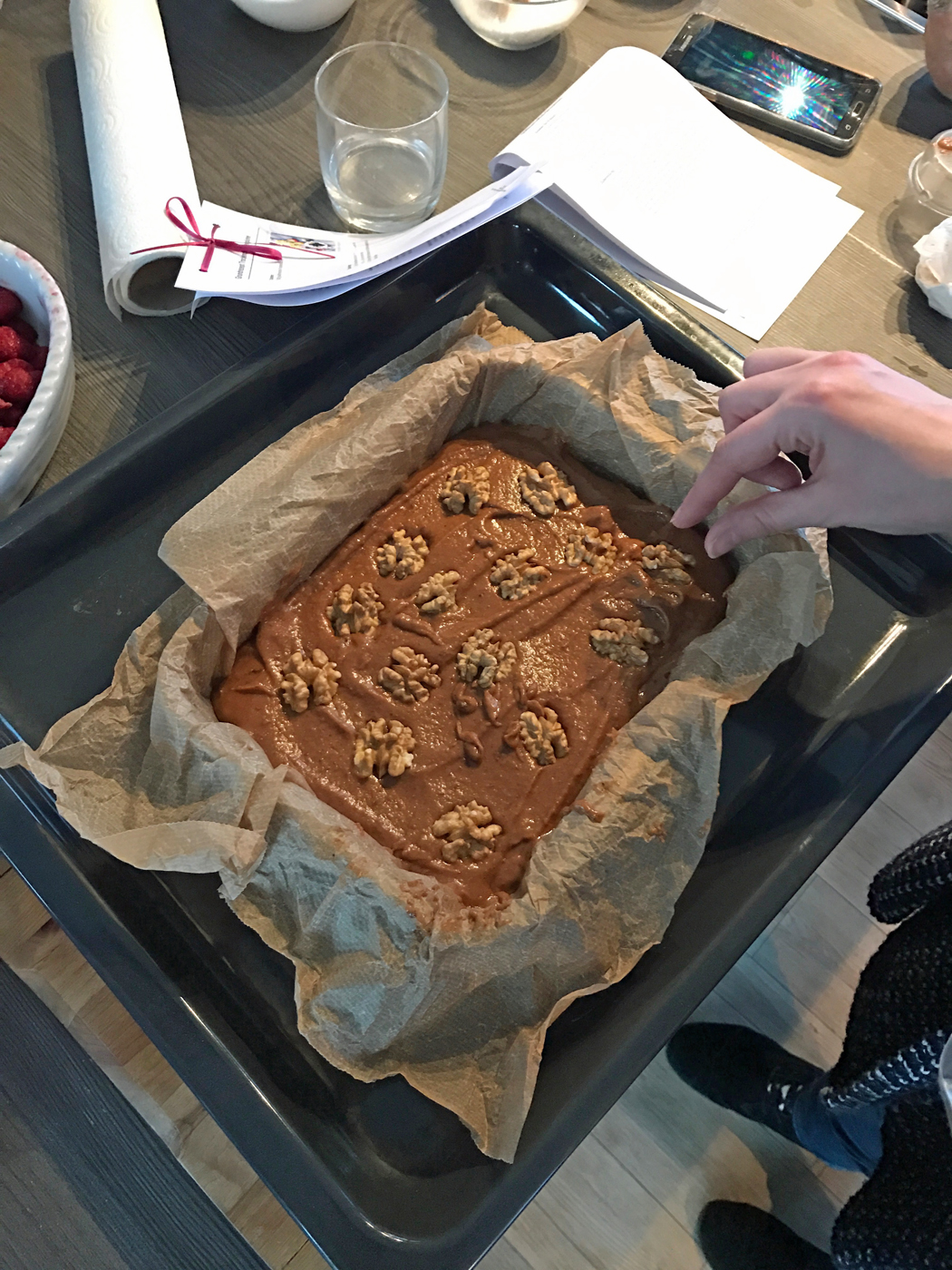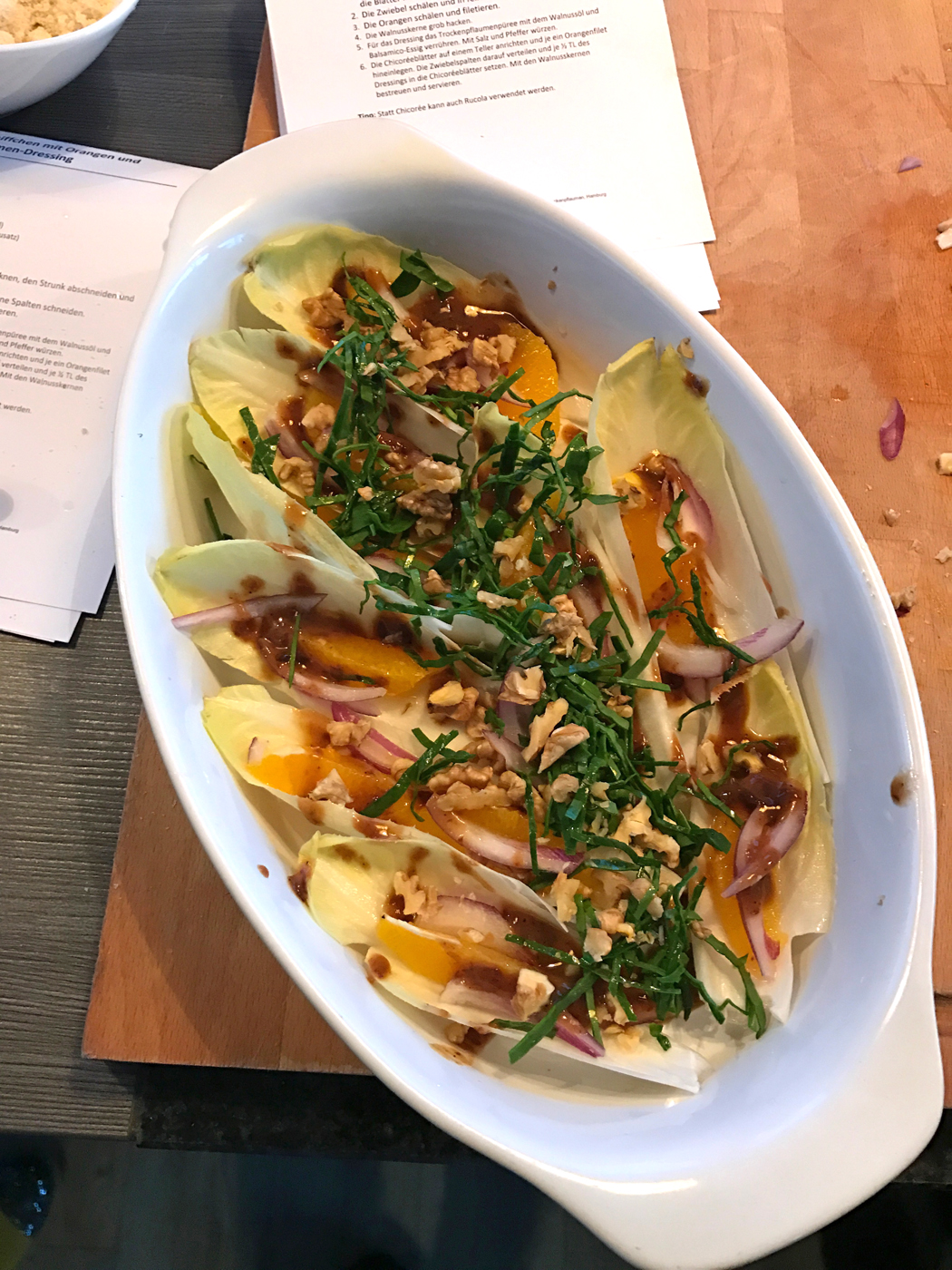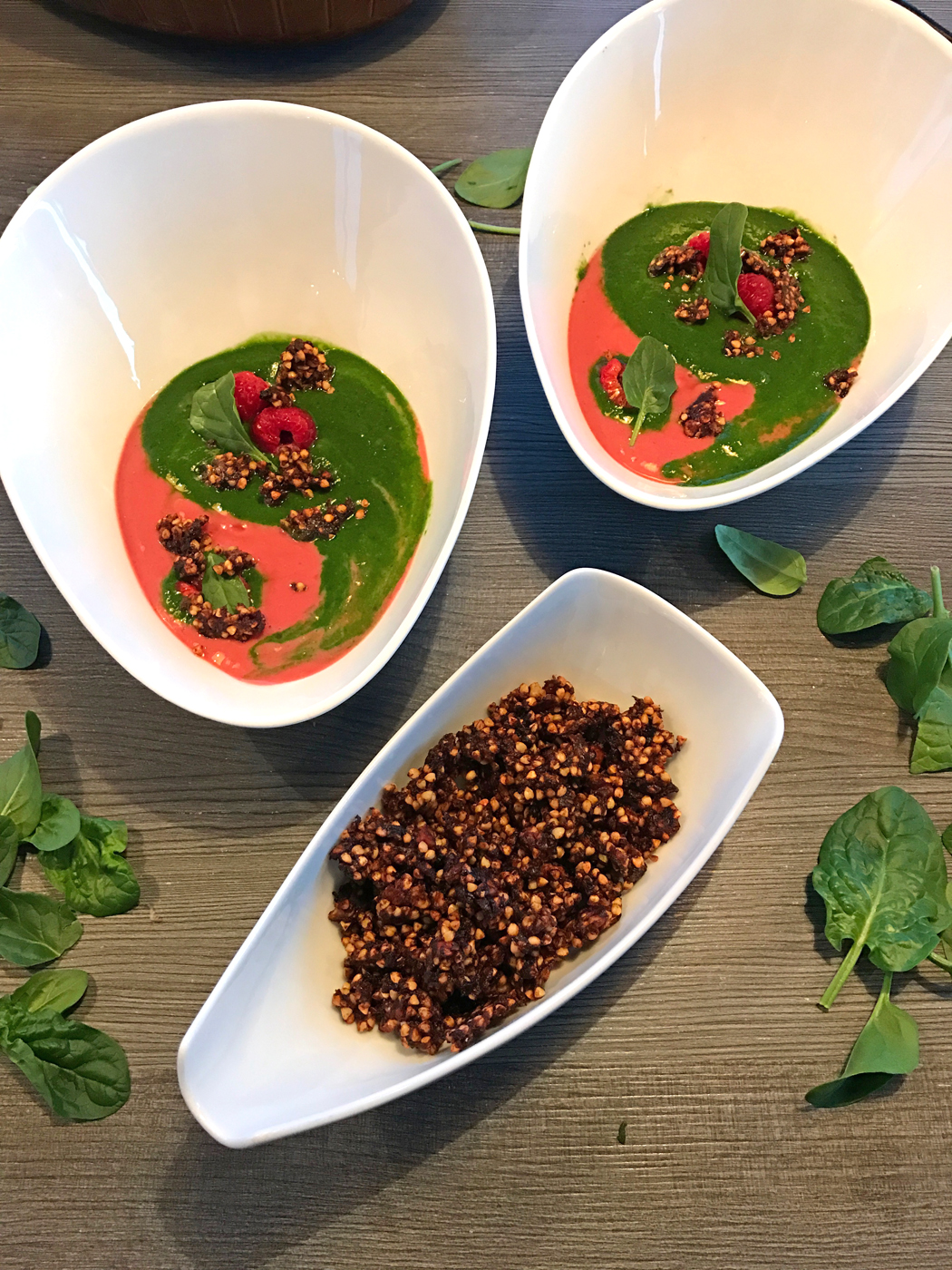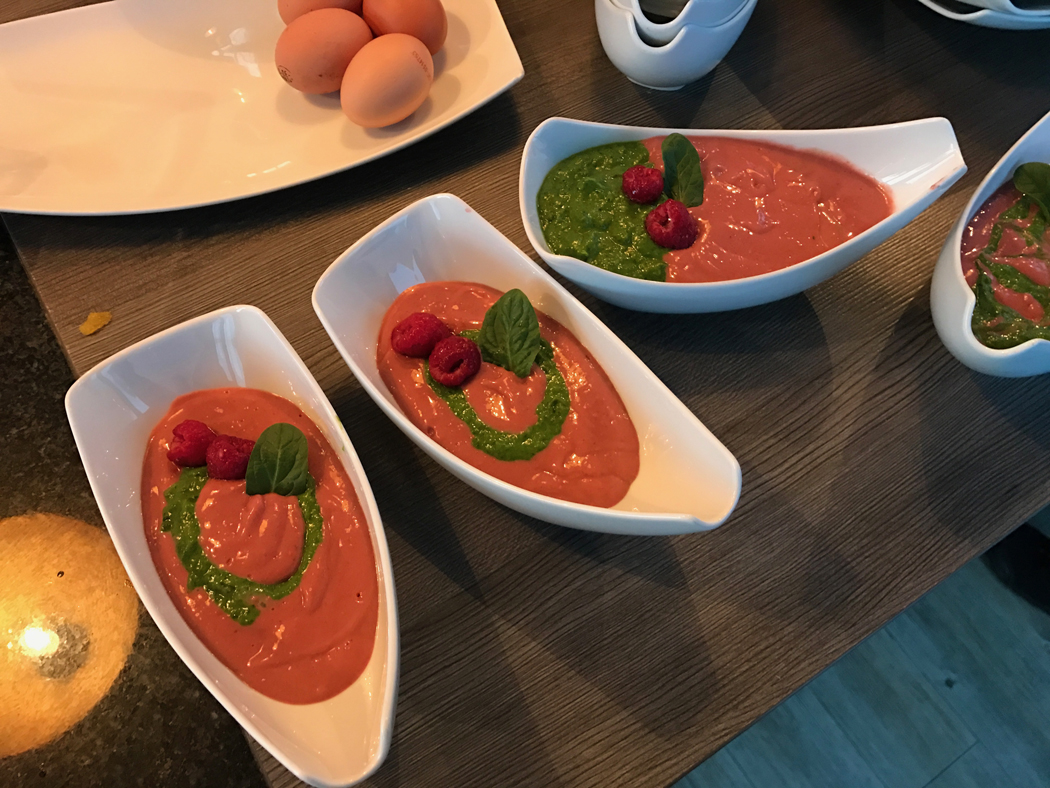 Workshop participants included:
Basic recipe for dried plum purée:

Soak 500 g prunes overnight in 200 ml water.

The next day, blend of purée into a fine paste.

Store purée in the fridge in an airtight container for up to four weeks.
ZUTATEN:
6

tbsp

dried plum purée

(see instructions above)

300

g

sweet potatoes

30

g

coconut oil*

4

eggs

1

generous pinch

ground vanilla*

or 1/2 tsp pure vanilla extract

1

pinch

salt*

30

g

raw cacao*

1/2

tsp

cinnamon

60

g

ground almonds

4

tbsp

coconut oil*

(for glaze)

40

g

coconut blossom syrup*

(for glaze)

1

generous pinch

ground vanilla*

or 1/2 tsp pure vanilla extract (for glaze)

1

pinch

salt*

(for glaze)

4

tbsp

raw cacao*

(for glaze)
ANLEITUNG:
Peel sweet potatoes, cut into pieces, and steam for about 10 minutes until soft.

Preheat oven to 175°C. Heat 30 g coconut oil in a pot. Beat eggs together in a bowl.

Purée or blend steamed sweet potatoes with dried plum purée. Add vanilla, salt, cocoa, and cinnamon. Stir in coconut oil, eggs, and ground almonds.

Line brownie pan with baking paper and pour in batter. Bake for 45 minutes (middle rack), then allow to cool.

Make the glaze: heat 4 tablespoons of coconut oil. Combine with coconut blossom syrup, vanilla, salt, and cocoa. Let cool so that coconut oil hardens. Spread over brownies with the help of a knife. Let brownies firm up in the fridge before serving.
| | |
| --- | --- |
| | |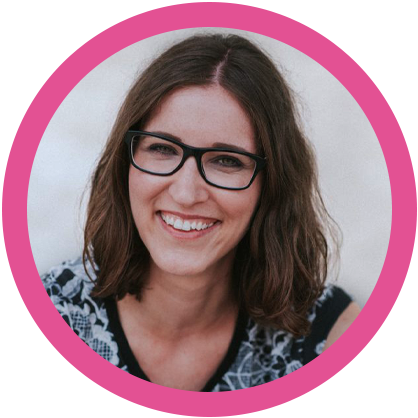 Ich bin Hannah Frey, Gesundheitswissenschaftlerin, Bloggerin und Kochbuch- und Ernährungsratgeber-Autorin. Ich helfe dir dabei, dich auch im stressigen Alltag mit wenig Aufwand gesund zu ernähren. Ich möchte dich zu einem gesunden Leben motivieren und inspirieren. Deshalb findest du hier jede Menge schnell zubereitete, einfache und alltagstaugliche Rezepte aus natürlichen Zutaten und ohne raffinierten Zucker – aber mit 100 % Geschmack!
https://www.projekt-gesund-leben.de/wp-content/uploads/2019/08/The-Healthy-Living-ProjectUnterschrift-Logo.png
0
0
Hannah Frey
https://www.projekt-gesund-leben.de/wp-content/uploads/2019/08/The-Healthy-Living-ProjectUnterschrift-Logo.png
Hannah Frey
2017-04-01 08:53:41
2019-07-17 12:30:02
Recipe: Sweet Potato Brownies and Blogger Workshops with California Dried Plums