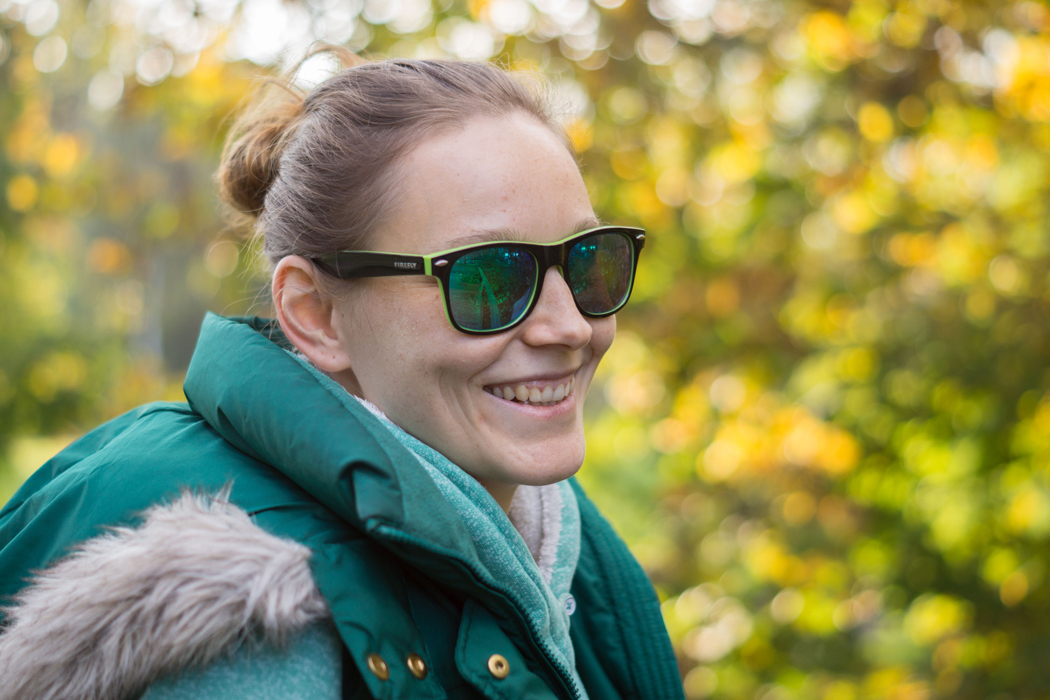 Hi all! Over the past few years, I've been posting regularly about my personal experiences with Project: Sugar-Free. But this year I've decided to hand over the mic to the other Challenge participants, since there's nothing really new to report on my end – eating less sugar has become a way of life for me!
In the coming weeks, I'll be posting interviews with a range of folks who've decided to take control of their health and give sugar-free a try – hopefully you'll find their experiences inspiring and helpful as well. :-)
 Linda Volkmann (28) works full-time at a desk job and studies part-time. In order to make up for all the sitting, Linda jogs, does strength training, and practices yoga. When it comes to her diet, Linda has already been through a lot, having tried out the Schlank im Schlaf (Get Thin While You Sleep) diet and a number of radical low-carb diets before finding the way to her current balanced and healthy lifestyle. Linda has been eating a reduced-sugar diet for several years now and has become fitter and more efficient – both physically and mentally – as a result of trying out Project: Sugar-Free.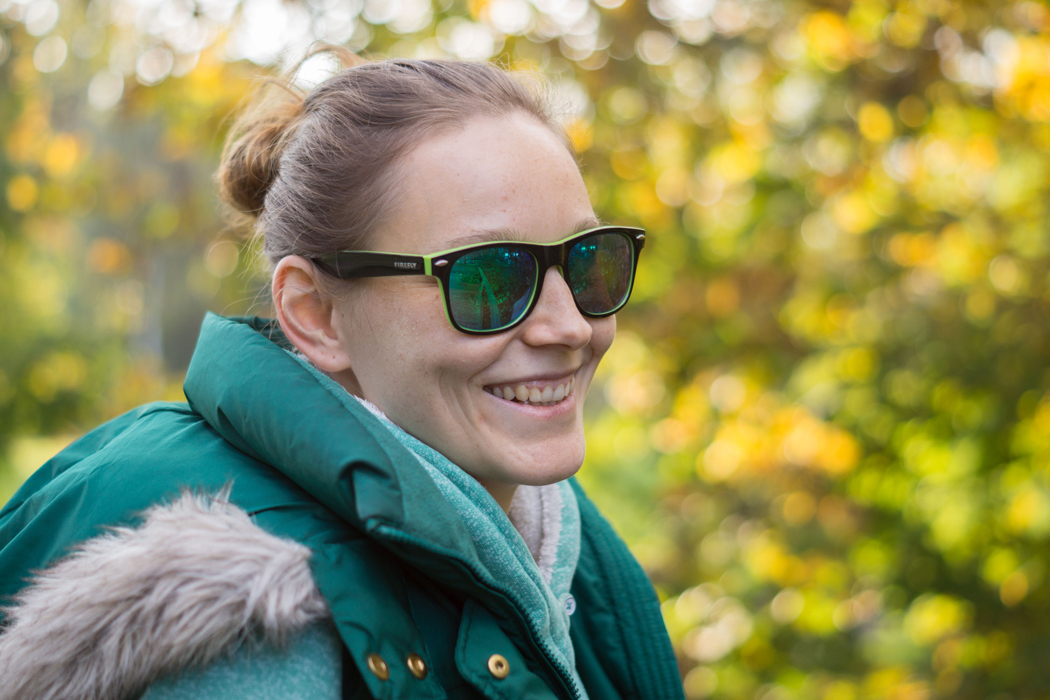 How would you define your own personal "Project: Sugar-Free?"
For me, eating less sugar means gaining new experiences, doing something good for my body and mind, and seeing how "sugar withdrawal" affects my productivity.
What was your diet like beforehand, and what convinced you to reduce the amount of sugar you consume?
As a child and teenager, I was always slightly overweight and this led to a constant struggle. In 2008, after I finished high school, I tried to make some changes: I joined a new handball team and changed a few other things in my life. First, I tried a low-carb diet that involved eating no carbs in the evening, and tried to exercise more: apart from handball, I started running and strength training. However, I wasn't really focused on nutrition or the quality of my food – rather, I was just trying to eat as few carbs and calories as possible. Around 2012, when things started getting a bit out of hand, my girlfriend helped me realize that I was on the wrong path. Since then, I've been focusing my attention more on balance. In 2014, I came across Projekt: Gesund leben, which was a great help and source of info. Since then, I've successfully reduced my sugar consumption and kept it up to this day.
I've never eaten less sugar than I do now. I keep away from white sugar, instead opting for the natural sweetness of fruits, dates, and coconut blossom sugar. I'd say I eat about 90% vegetarian and 80% vegan. After Christmas last year, I became a bit slack, so I wanted to be a bit more disciplined in the beginning of the year to avoid falling back into bad habits. At the moment, things are a bit stressful for me: I have a full-time job and I'm studying and prepping for two exams. I wanted to find out how Project: Sugar-Free could help me out.
What was the hardest thing about starting a sugar-reduced diet?
In the beginning, there were temptations everywhere, but I don't really notice them anymore. You have to find your own rhythm when it comes to a sugar-free diet. For me, that involves advance meal planning and prep, and having a good grasp on my environment. I'm so grateful that my girlfriend supports me and lets me do this. We often eat together, but she approaches nutrition from a different standpoint. That's why we always eat different meals, especially now that Phase 1 of the Challenge is underway, and that can be a bit difficult now and then. But everything has worked out so far.
What changes have you noticed since giving up sugar?
I feel fitter and so much better in my body! I don't have any more problems with bloating or stomachaches. Even though I no longer eat oats, rice, whole-grain noodles, and potatoes, I haven't lost any of my stamina when jogging, strength training, or practicing yoga. I actually feel more energized! I also feel like I can concentrate better and for longer periods of time. I can't say much about weight loss, since I rarely weigh myself given my previous experiences, but I can tell by how my clothing fits and how I look that things have changed. ;-)
Let's be real: do you ever make exceptions?
During the Sugar-Free Challenge, no: I strictly adhere to the specifications of both phases. Previously, I made exceptions and occasionally caved in to the temptations, but always consciously and in a controlled manner. For example, I'd have some Ben & Jerry's, but enjoy it consciously and without guilt.
Do you ever get ravenous hunger pangs? If so, how do you deal with them?
Not really, no. When I feel the need to snack or to eat something sweet, I always have clean options ready: fruit, nuts, vegetable sticks (cucumber and radish are my favorite snacks), some yogurt or quark, perhaps topped with berries or nuts. That's usually enough for me. If there's a bit more time on the weekend or during the week, I like to make "special" snacks like Energy Balls or Roasted Chickpeas. And I'd love to try out the Coconut Laddu from Projekt: Zuckerfrei. I love coconut! A few coconut chips (unsweetened, of course) make a great snack when I'm feeling peckish.
What are your top tips for making it through the Sugar-Free Challenge?
So this is generally a bit difficult to answer, since everyone faces their own unique challenges. But I believe that the key to success is the "why?" behind the Challenge. You should think carefully about why you want to do it. Not because it's trendy, or because your boyfriend or girlfriend or colleague or whoever is doing it, but because you want it for yourself! It's really important to be aware of your health and which foods promote well-being. As long as you understand this, the motivation comes on its own. You have to do it for yourself.
How difficult it is in the beginning depends on what your diet was like before. That's why it's incredibly important to approach the project with as much curiosity and openness as possible: you should be excited to try out new recipes and ingredients and see the project as an opportunity to make a positive change in your life.
And the third thing I would recommend is to plan really well. I plan all my meals for the week in advance and then go shopping at the beginning of the week, and again for the weekend. This makes slipping back into old habits is less likely. Shopping less frequency is more efficient, and also means you don't have to pass by temptations every day in the supermarket. Oh, and when you start the Challenge, clear out your fridge and pantry of all distracting foods! ;-)
Lastly: what's your favorite sugar-free recipe?
Oh man, that's a difficult question! Since I like eating, I've collected so many great recipes. The Thai Coconut Chicken Soup (made with tofu instead of chicken) from the book Coconut Cooking is ingenious! Apart from that, I love making my Happiness Bowl, which I eat almost every day: millet flakes, quark (low-fat or soy) or soy or Greek yogurt, cacao nibs, almonds, coconut chips, and warm berries, which are just unsweetened frozen berries frozen berries heated up on the stove.
Dear Linda, many thanks for the insights into your personal "Project: Sugar-free"! Follow Linda on Instagram: @liv_green_.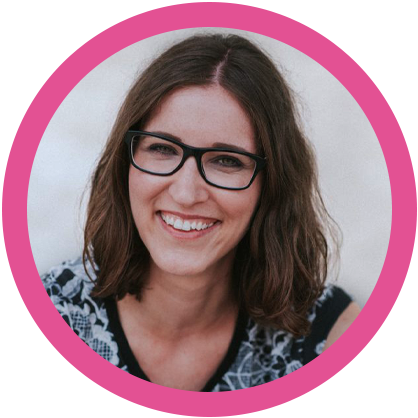 Ich bin Hannah Frey, Gesundheitswissenschaftlerin, Bloggerin und Kochbuch- und Ernährungsratgeber-Autorin. Ich helfe dir dabei, dich auch im stressigen Alltag mit wenig Aufwand gesund zu ernähren. Ich möchte dich zu einem gesunden Leben motivieren und inspirieren. Deshalb findest du hier jede Menge schnell zubereitete, einfache und alltagstaugliche Rezepte aus natürlichen Zutaten und ohne raffinierten Zucker – aber mit 100 % Geschmack!
https://www.projekt-gesund-leben.de/wp-content/uploads/2017/03/DSC04936.jpg
700
1050
Hannah Frey
https://www.projekt-gesund-leben.de/wp-content/uploads/2019/08/The-Healthy-Living-ProjectUnterschrift-Logo.png
Hannah Frey
2017-03-21 17:45:15
2019-07-02 10:45:32
My "Project: Sugar-Free": Interview with Linda