Today I've got another Basic Recipe for a Power Breakfast for all of you: Ayurvedic Porridge!
To find out more about the basic principles behind Ayurvedic diets, as well as explanations of the three doshas, check out this post.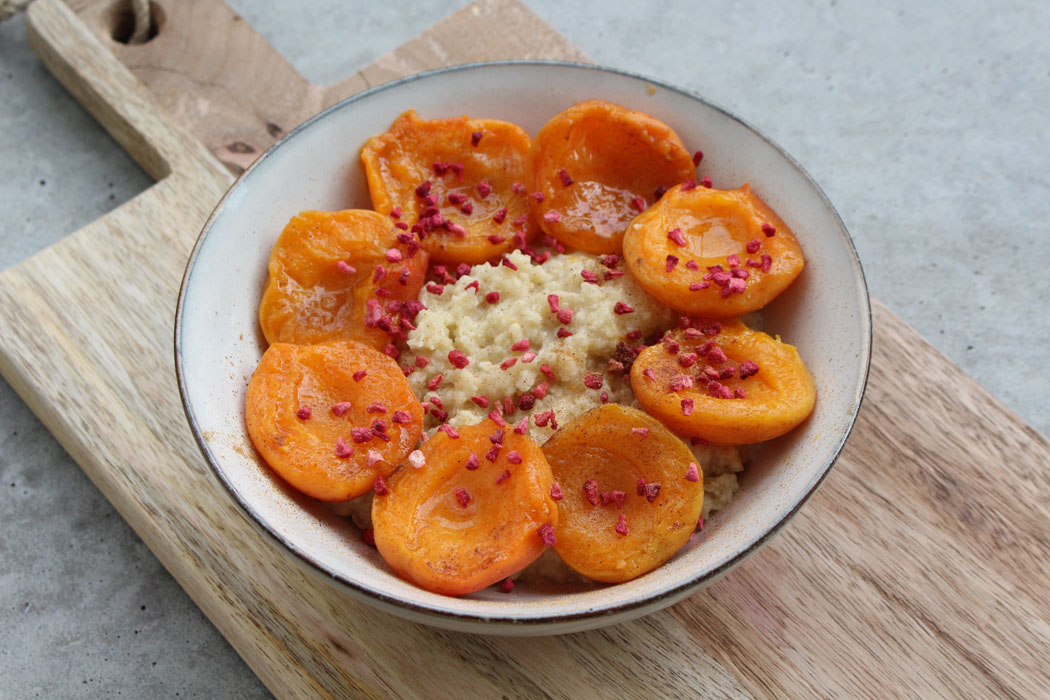 Breakfast time = Kapha time

The hours between 6:00 and 10:00 a.m. are when the Kapha dosha prevails. Kapha properties include heaviness, sluggishness, and immobility. Agni, the digestive fire, is not very active in the morning, which is why eating an easily digestible breakfast is important in Ayurveda.
Rehydrate after sleep

The best Ayurvedic start to the day is a glass of warm water, with fresh lemon juice if desired. This compensates for the loss of fluid during the night while activating the digestive fire and preparing the stomach to receive food. Those who follow the principles of Ayurveda do not drink while eating, or in the hour beforehand. Admittedly, this isn't exactly practical – so just try to make the time between the drink and breakfast as long as possible.
Basic Recipe for Ayurvedic Porridge

The Ayurvedic breakfast is – like everything in Ayurveda – very tailored to the individual. But the basic idea remains the same: a grain-based porridge. This can be prepared with a wide variety of (pseudo)grains and topped with seasonal fruits. According to the principles of Ayurveda, combining dairy products with sour fruits (lemon, lime etc.) should be avoided.
Sauté (pseudo)grain (flakes) in a pot or saucepan with some ghee or coconut oil.

Add liquid (e.g. non-dairy milk) and simmer for a few minutes, stirring occasionally.

Add spices, nuts, and/or seeds. Dosha-balancing spices include vanilla, turmeric, saffron, dried ginger, fennel, cumin, caraway, coriander, cinnamon, and cardamom.

Serve porridge with seasonal stewed or sautéed fruits. According to Ayurveda, raw fruits are too difficult to digest in the morning and put out the digestive fire.
Which (pseudo)grain varieties one uses is based on their individual constellation of doshas:
For Kapha types: rye, spelt, buckwheat, millet
For Pitta types: spelt, wheat, oats, barley
For Vata types: wheat, quinoa, rice, oats
So what are some great recipes to start? I've got a couple to get your started: Ayurvedic Millet Porridge with Cinnamon-Sautéed Bananas (for winter) and Ayurvedic Millet Porridge with Cinnamon Apricots and Freeze-Dried Raspberries (for summer). They're super quick to make, nourishing, delicious, and compatible with both Clean Eating and Ayurveda. These recipes are slightly modified versions of the one posted by Veronika of Carrots for Claire.
ZUTATEN:
300 ml almond milk*
1 generous pinch ground vanilla* or 1/2 tsp pure vanilla extract
1 pinch cardamom* gemahlen
1 pinch salt*
120 g millet or oat flakes
4 apricots
1 tbsp coconut oil*
1 tbsp Ceylon cinnamon*
1 tbsp hempseeds* or free-dried raspberries
ANLEITUNG:
In a saucepan, heat almond milk, ground vanilla, and salt.
Open cardamom pods and remove seeds. Briefly process cardamom seeds and millet together in a high-speed blender.* Stir into almond milk and simmer for about 10 minutes, stirring constantly.
Peel and slice banana (or apricots). Heat coconut oil in a pan, add banana/apricot slices, and sprinkle with cinnamon. Flip slices after about one minute. Garnish millet porridge with cinnamon bananas/apricots and shelled hempseeds.
 
More Basic Recipes for Power Breakfasts: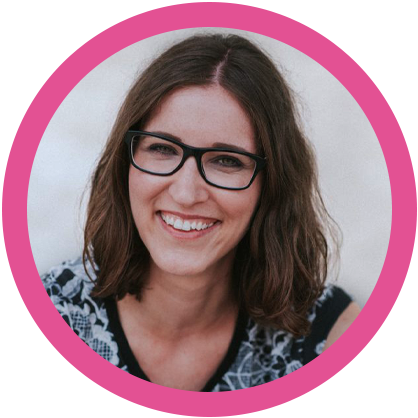 Ich bin Hannah Frey, Gesundheitswissenschaftlerin, Bloggerin und Kochbuch- und Ernährungsratgeber-Autorin. Ich helfe dir dabei, dich auch im stressigen Alltag mit wenig Aufwand gesund zu ernähren. Ich möchte dich zu einem gesunden Leben motivieren und inspirieren. Deshalb findest du hier jede Menge schnell zubereitete, einfache und alltagstaugliche Rezepte aus natürlichen Zutaten und ohne raffinierten Zucker – aber mit 100 % Geschmack!
https://www.projekt-gesund-leben.de/wp-content/uploads/2016/12/Ayurvedischer-Hirseporridge-mit-Zimt-Aprikosen01.jpg
700
1050
Hannah Frey
https://www.projekt-gesund-leben.de/wp-content/uploads/2019/08/The-Healthy-Living-ProjectUnterschrift-Logo.png
Hannah Frey
2016-12-11 08:27:51
2019-07-02 10:45:43
Basic Recipe for a Power Breakfast: Ayurvedic Millet Porridge with Sautéed Apricot and Banana