Hello my dears! You may have noticed that things have been a bit quieter on the blog than usual – but all that means is that there's a lot more going on behind the scenes! ;-) In December, I'll be posting here about all of my new projects, so hang tight till then.
Now let's move on to the actual topic of today's post: kale! I noticed recently that I'd never written about my favorite local winter superfood here on the blog before. How can that be? Kale comes up all the time, but I haven't yet dedicated a post to it. (I have written about it in book form, though: namely, in my third book Clean Eating – Cooking with Superfoods, where you'll also find several kale recipes.)
From meat-and-potatoes side dish to Superfood

Kale is rich in vitamins C, E, and A and contains calcium, magnesium, potassium, and iron. The secondary plant substances and antioxidants all make kale a superfood.
The first frost has finally arrived (at least here in Hamburg) – and so has the kale season, which lasts until February! The cold temperatures ensure that the starch contained in the kale is converted into sugar. This gives the cabbage its signature slightly sweet taste.
Admittedly, I was late to the kale party: we never had it at home when I was growing up, and when I moved from Rhineland to Hamburg, I only saw it as a part of dense, fatty dishes like blood sausage, kale with bacon, and smoked pork. Not my thing! Eventually I got to know a different (healthier) kind of kale: as an ingredient in green smoothies, kale salads, and kale chips! ;-) And that's when my love for kale blossomed.
A few days ago, I also found out about Oldenburg Kale Tea – yes, kale tea! How crazy is that? I have to try it! :-)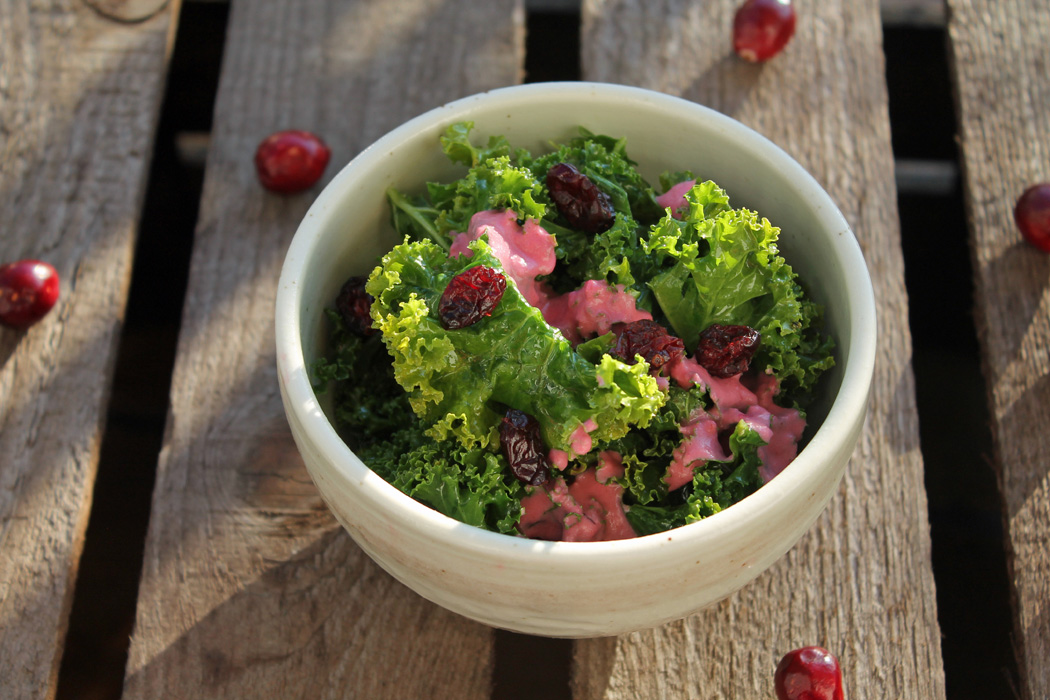 Kale Salad with Cranberries
Kale chips have lots of advantages over classic deep-fried potato chips, which are usually loaded with flavor enhancers and artificial flavors. Kale chips can also be crumbled and used as a salad topping – so good!
Making raw kale chips
Crunchy raw kale chips are especially nutrient-rich, because they're gently dried at a temperature less than 42°C. This means that all vitamins, minerals, and enzymes – as well as secondary plant substances – that would have otherwise been destroyed by heating (cooking, frying, baking) are retained.
Raw kale and veggie chips can be made using various methods:
Dehydrator
If you plan on drying raw fruit and vegetables often, you should consider investing in a dehydrator.* Making chips in a dehydrator takes as long as oven-drying does, but it saves more energy (and in my experience, produces more consistent results).

Oven

Set oven to the lowest temperature (fan setting) – in my case, this is approx. 50°C. Important: leave the oven door slightly open to allow steam to escape (this is important for making your chips crispy). It also lowers the temperature somewhat.
Sun-drying

This is the most energy-saving method of drying. In summer, vegetable chips can be dried in the sun: simply lay out the vegetable chips over a kitchen towel, then cover with another towel (to keep insects away). This method can be used with other vegetable chips as well, like homemade potato and carrot chips. Obviously, sun-drying isn't really an option in the dark Hamburg winter!
Have fun experimenting! And if you'd prefer to use your kale for salad instead of chips, check out my post on kale salad here. If you aren't yet familiar with my build-a-salad guide, check out this post, too.

ZUTATEN:
4

tbsp

extra-virgin olive oil

250

g

kale

1/2

tsp

salt*
ANLEITUNG:
Wash kale and spin dry. Remove stalk and tear leaves into bite-sized pieces.

In a bowl, combine kale with olive oil, salt, and other seasonings if desired.

Spread kale pieces out over two baking trays lines with baking paper, making sure pieces don't overlap. Dry in oven at lowest temperature (fan setting) for approximately 8 hours with oven door cracked open.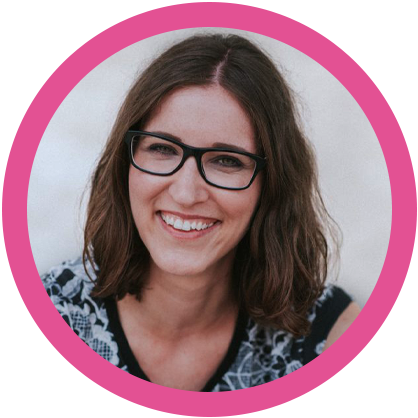 Ich bin Hannah Frey, Gesundheitswissenschaftlerin, Bloggerin und Kochbuch- und Ernährungsratgeber-Autorin. Ich helfe dir dabei, dich auch im stressigen Alltag mit wenig Aufwand gesund zu ernähren. Ich möchte dich zu einem gesunden Leben motivieren und inspirieren. Deshalb findest du hier jede Menge schnell zubereitete, einfache und alltagstaugliche Rezepte aus natürlichen Zutaten und ohne raffinierten Zucker – aber mit 100 % Geschmack!
https://www.projekt-gesund-leben.de/wp-content/uploads/2019/08/The-Healthy-Living-ProjectUnterschrift-Logo.png
0
0
Hannah Frey
https://www.projekt-gesund-leben.de/wp-content/uploads/2019/08/The-Healthy-Living-ProjectUnterschrift-Logo.png
Hannah Frey
2016-11-09 17:31:58
2019-07-02 10:45:46
Regional Superfoods: Kale + Kale Chip Recipe