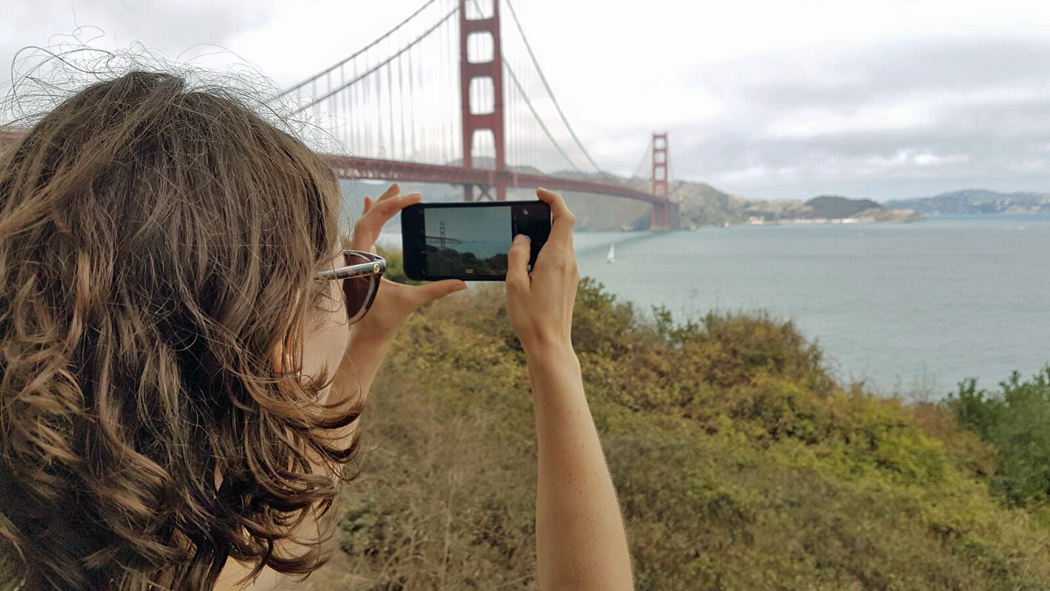 Wow, time really flies! In September my husband and I were on vacation in the USA for three weeks – and now we've already been back in Germany for two. The jetlag is behind us, the leftover work is finished, and it's time to start posting again on the blog! I've missed blogging so much! :-)
In this post, I'll tell you all about our route and some experiences from the trip – and then there'll be more posts to come over the next few weeks! :-) I've already gotten tons of questions about the trip, so hopefully you'll all find answers in this post.
A little warning in advance: this post is quite long and contains tons of photos, so if you think the USA is stupid or suffer from painful wanderlust, stop reading now! But if you're the kind of person who listens to Phantom Planet's "California" on repeat, keep reading and enjoy!
I still haven't completely processed what we've experienced. There were so many contrasts: sprawling, crowded cities, the desert, lush and breathtaking natural parks. We drove along Highway 1 and Route 66, had breakfast in a typical American diner (okay, in several ;-), hiked around Hollywood Hills and the Grand Canyon, saw a rainbow and moose, and heard "Cake by the Ocean," "Can't Stop the Feeling!" and "Cheap Thrills" literally thousands of times on the radio.
Unfortunately, my photos couldn't really capture how beautiful the region is and how amazing the road trip was overall – if you've never explored the western USA before, do it! :-)
But first, a short overview …

After spending our honeymoon in the USA last year – a road trip through California, a week in Hawaii, and then two nights in Seattle – we knew we'd have to come back! We especially wanted to see California again, this time in early September. (We also want to go back to Hawaii, but it's quite far, so we'll save that for another time.)

Here are the posts I did about our honeymoon last year:

Our route through California, Arizona, and Nevada

We wanted to drive from San Francisco to Los Angeles again – only this time, we wanted to see more and expand our route, and stay longer in some of the places we liked most. Last year we had about three weeks total for our entire trip, but this time, since we weren't visiting Hawaii or Seattle, we had more time to explore the rest of the region – including Arizona and Nevada! Check out our route below:
Day 1: San Francisco
Day 2: San Francisco
Day 3: San Francisco
Day 4: Napa Valley, Livermore
Day 5: Half Moon Bay
Day 6: Santa Cruz
Day 7: Monterey
Day 8: Pismo Beach
Day 9: Pismo Beach
Day 10: Santa Barbara
Day 11: Los Angeles
Day 12: Los Angeles
Day 13: San Diego
Day 14: Needles
Day 15: Williams (Grand Canyon)
Day 15: Williams (Grand Canyon)
Day 16: Las Vegas
Day 17: Las Vegas
Day 18: Mammoth Lakes
Day 19: San Francisco
We knew in advance that 20 days wouldn't be anywhere near enough. Maybe it would have been smarter to just drive to Las Vegas and fly back home from there, but we wanted to do a proper round trip. Next time we'll do it differently – because there'll be a next time for sure!
San Francisco
As we did last year, we decided on San Francisco as our starting point. We flew there from Hamburg via Frankfurt (also like last time) on the A380, the largest passenger aircraft in the world. It was a cool experience, even though I'd flown it twice before. On the outbound flight we went for Premium Economy again, and I highly recommend it – it's totally worth the investment for an 11.5-hour flight! (More info on our flights can be found at the end of the post ;-)
We started off spending three days in San Francisco – yes, just like last year! For us, it was the perfect opportunity to explore the city in peace. We had ample time to visit all the tourist attractions (Fisherman's Wharf, Pier 39, Golden Gate Bridge, Sausalito …), and also got to walk through Haight-Ashbury, see the painted ladies (those iconic Victorian houses, see below), and – of course – visit Whole Foods and get some shopping in. ;-)
This time we stayed directly on Union Square (last year at Golden Gate Park), which was perfect. We love San Francisco and will definitely come back! On our last day in the city, we picked up our rental car (both years we went to the Avis at Union Square, and both times went smoothly).
Driving in San Francisco is really not for the faint of heart – the city is super hilly, and road grades of over 30% are not uncommon!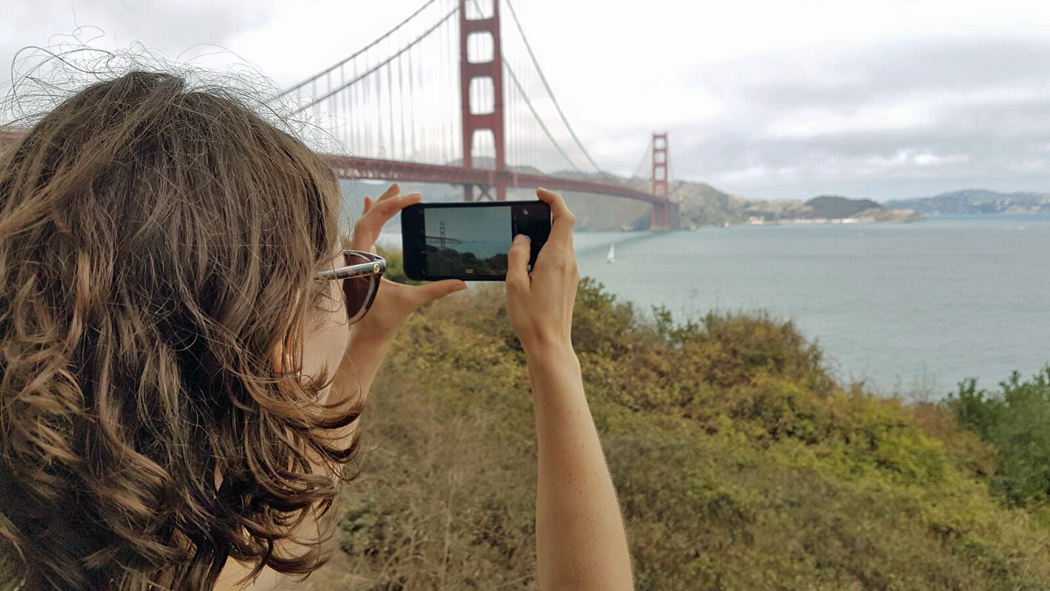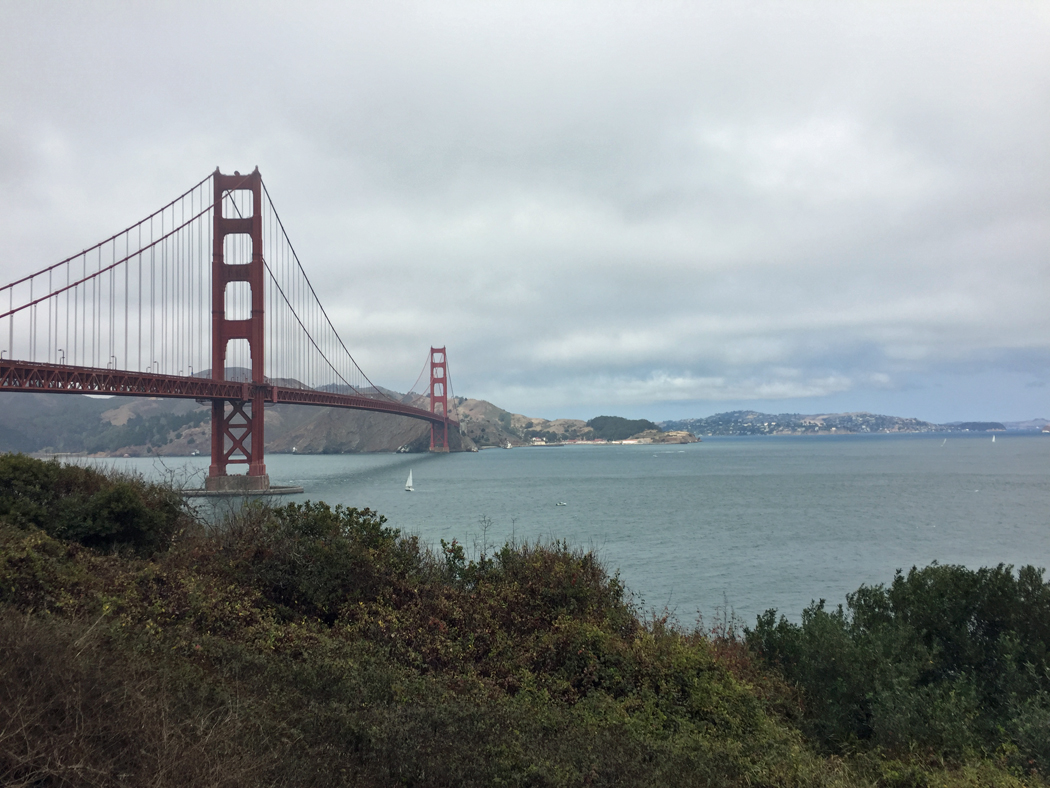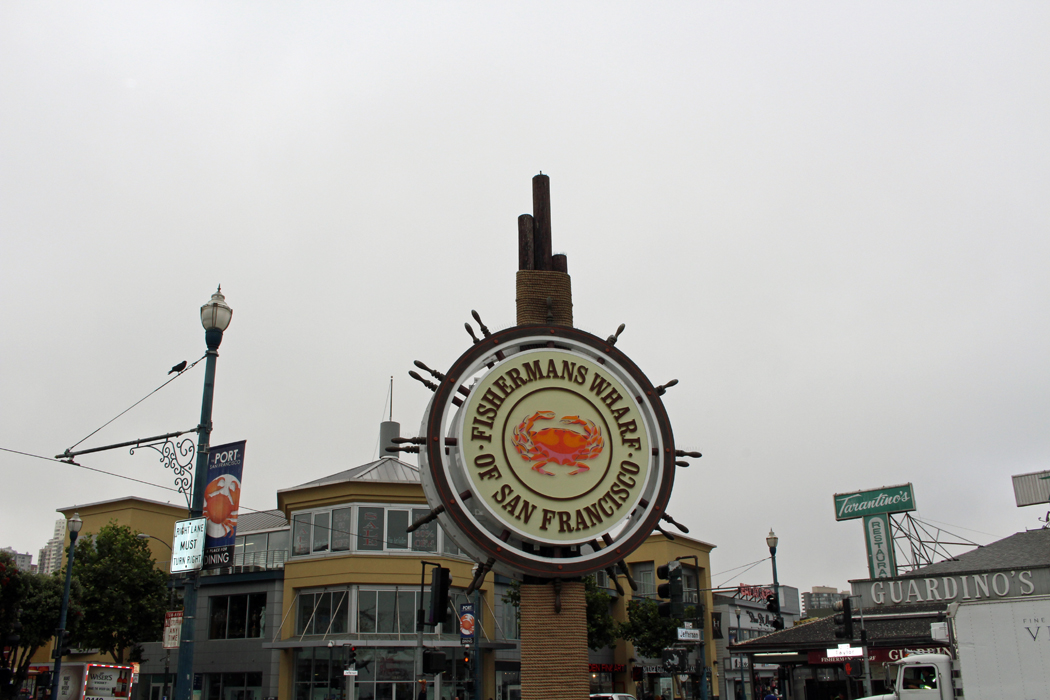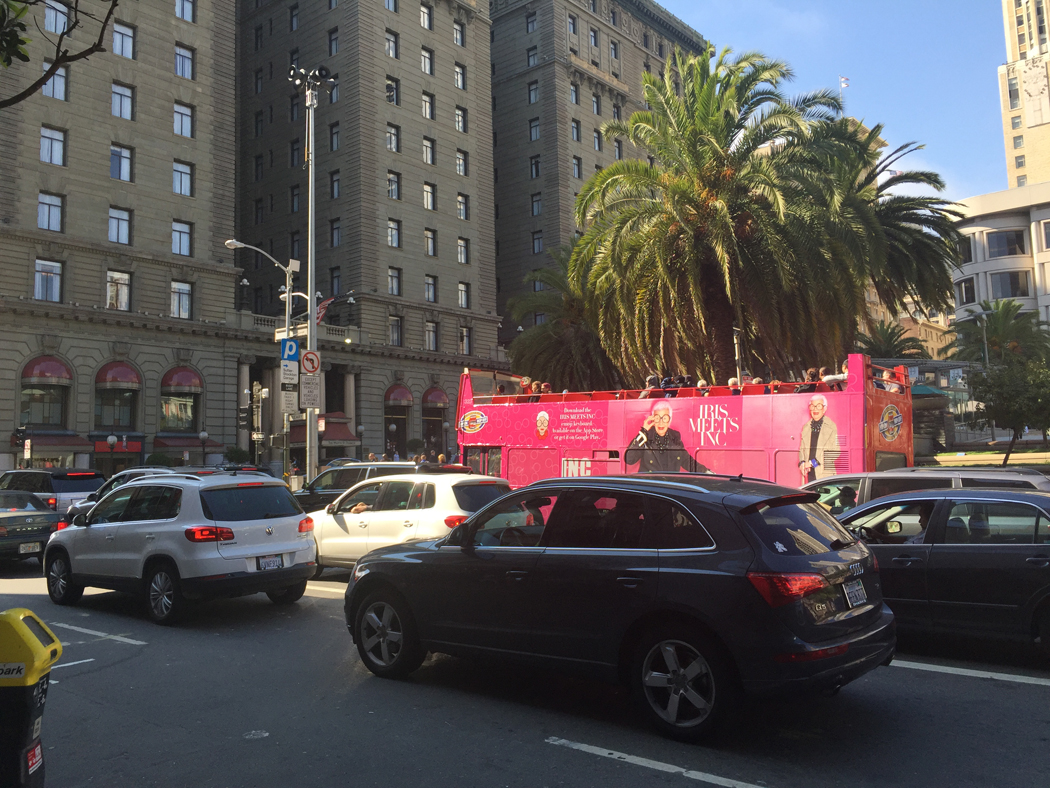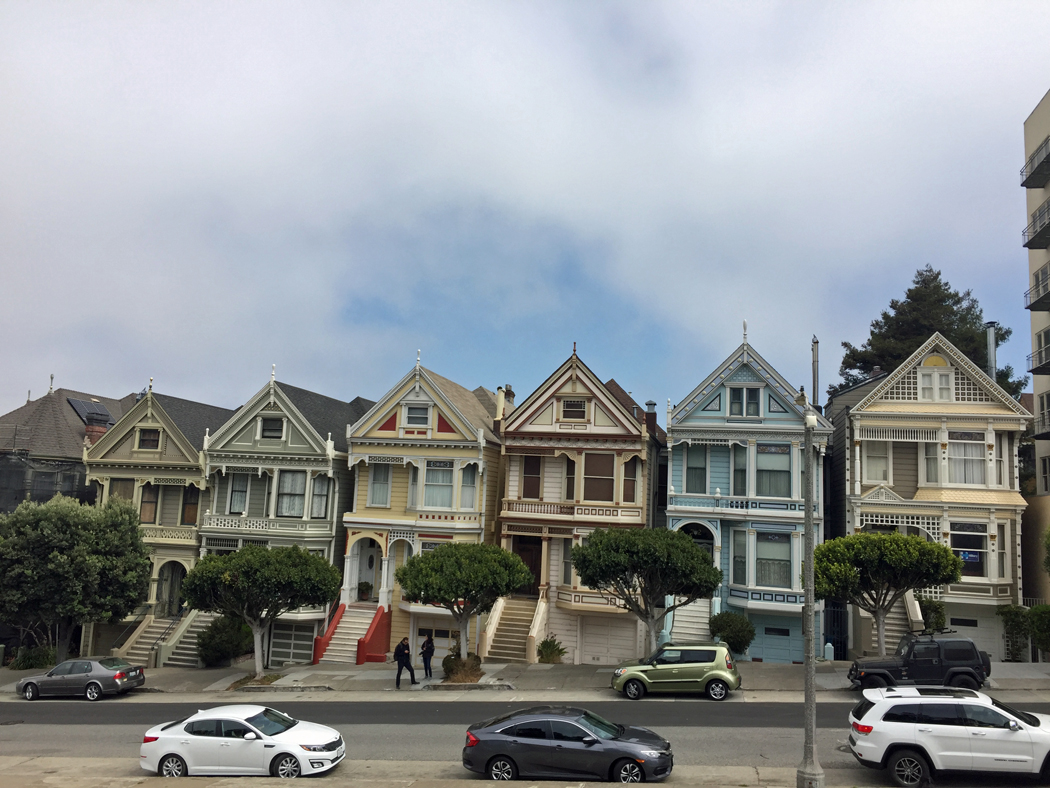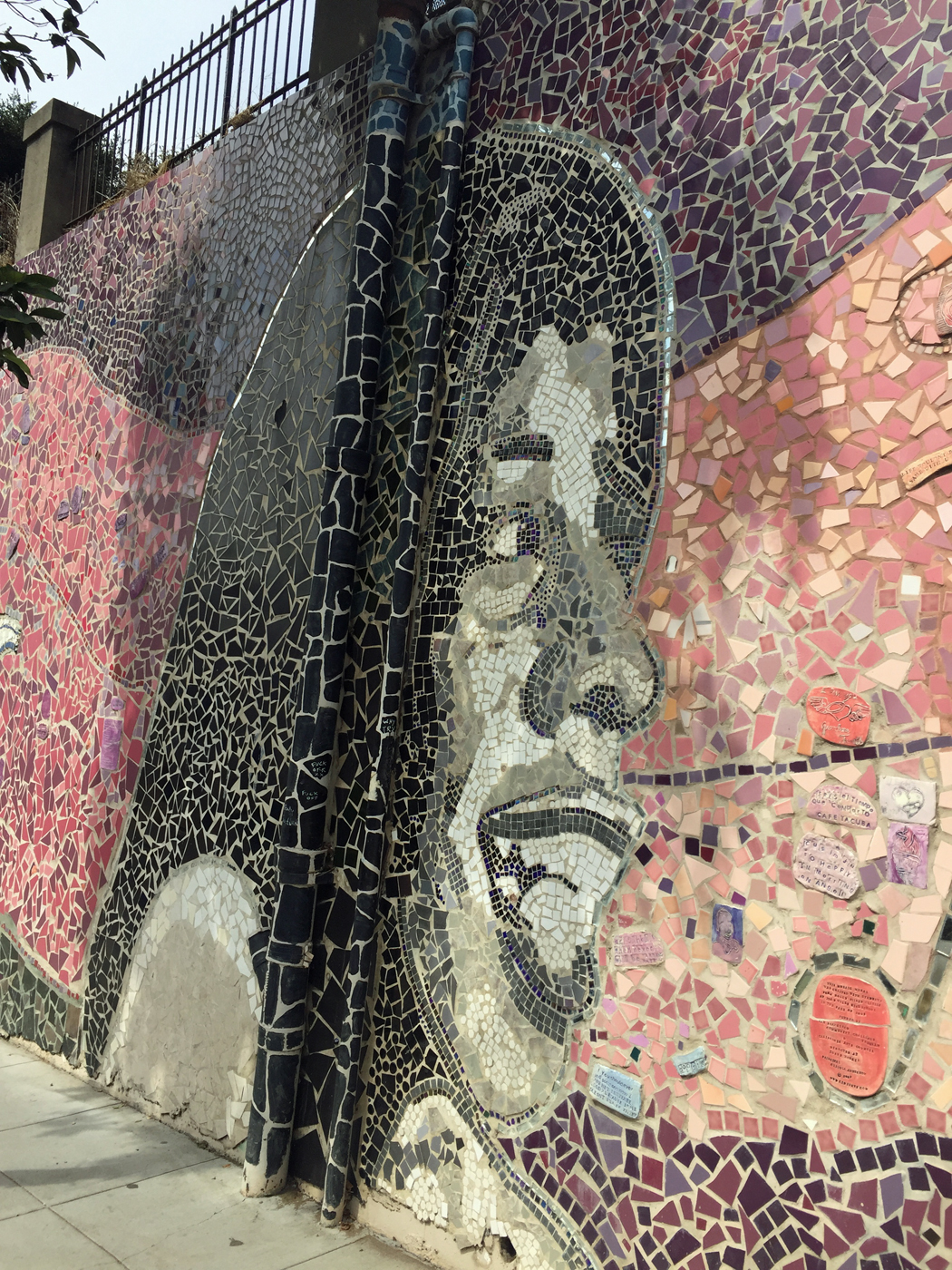 Napa Valley und Livermore

From San Francisco we drove north over the Golden Gate Bridge into Napa Valley, and then back around south to Livermore. We'd originally wanted to do a wine tasting in Napa Valley – which, as I'm sure you're aware, is famous for its wines – and spend the night there. But September is high season in Napa Valley because of the harvest patterns, and even three months in advance it was absolutely impossible to find a decent hotel room at an acceptable price. Admittedly, September probably isn't the best month to travel to San Francisco in general – compared to October of the previous year, when we'd last visited, all hotels were 10% more expensive on average. So we decided to just drive up and take a look at Napa Valley – the vineyards really are fantastic!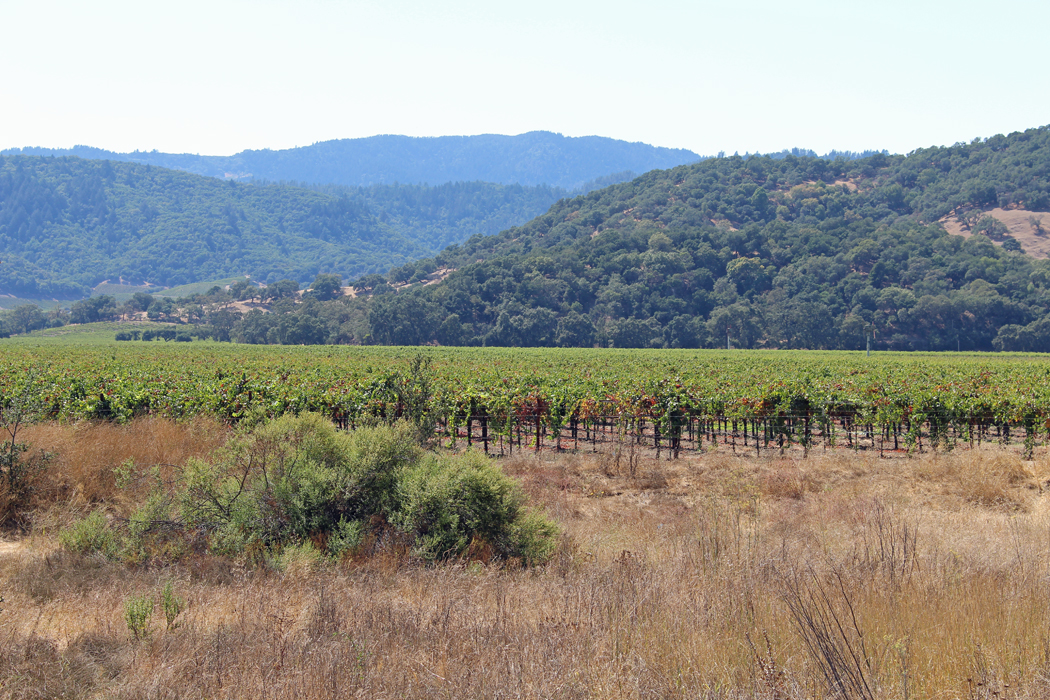 After our short outing, we drove on to Livermore, where we'd also stayed overnight the year before. Livermore is home to a massive shopping outlet (San Francisco Premium Outlet), but not much else. It's an interesting place, but not really worth visiting twice – we just spent a little extra time in the Yankee Candle shop this year! ;-)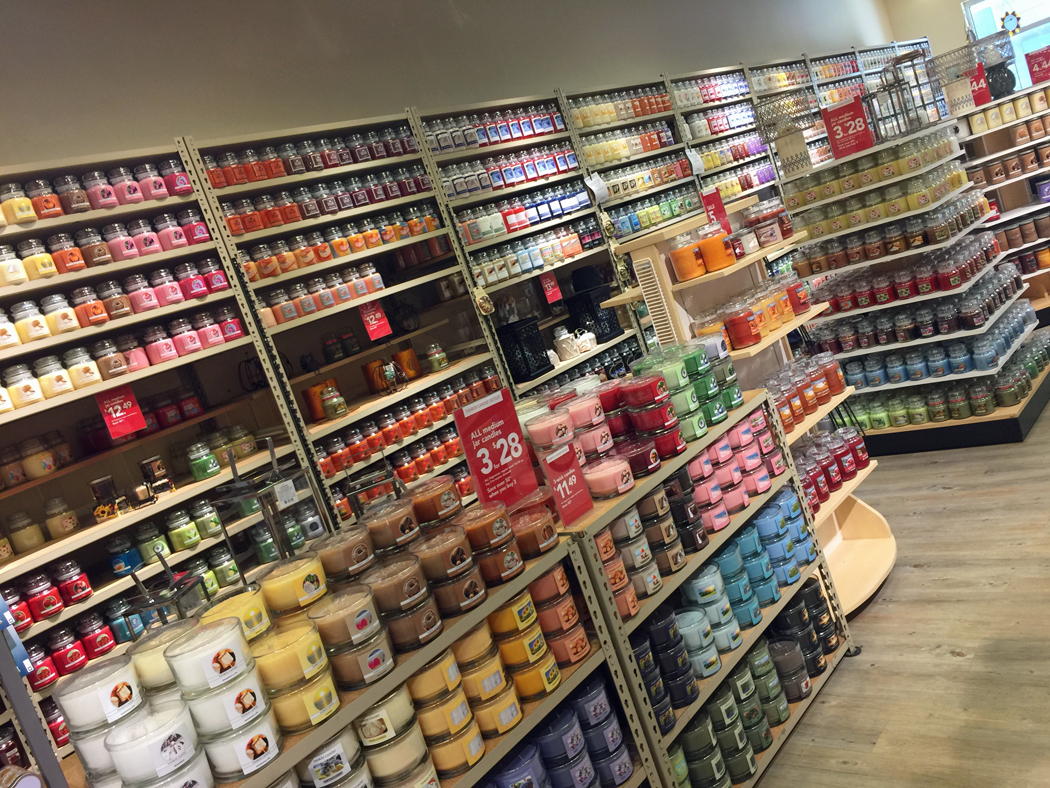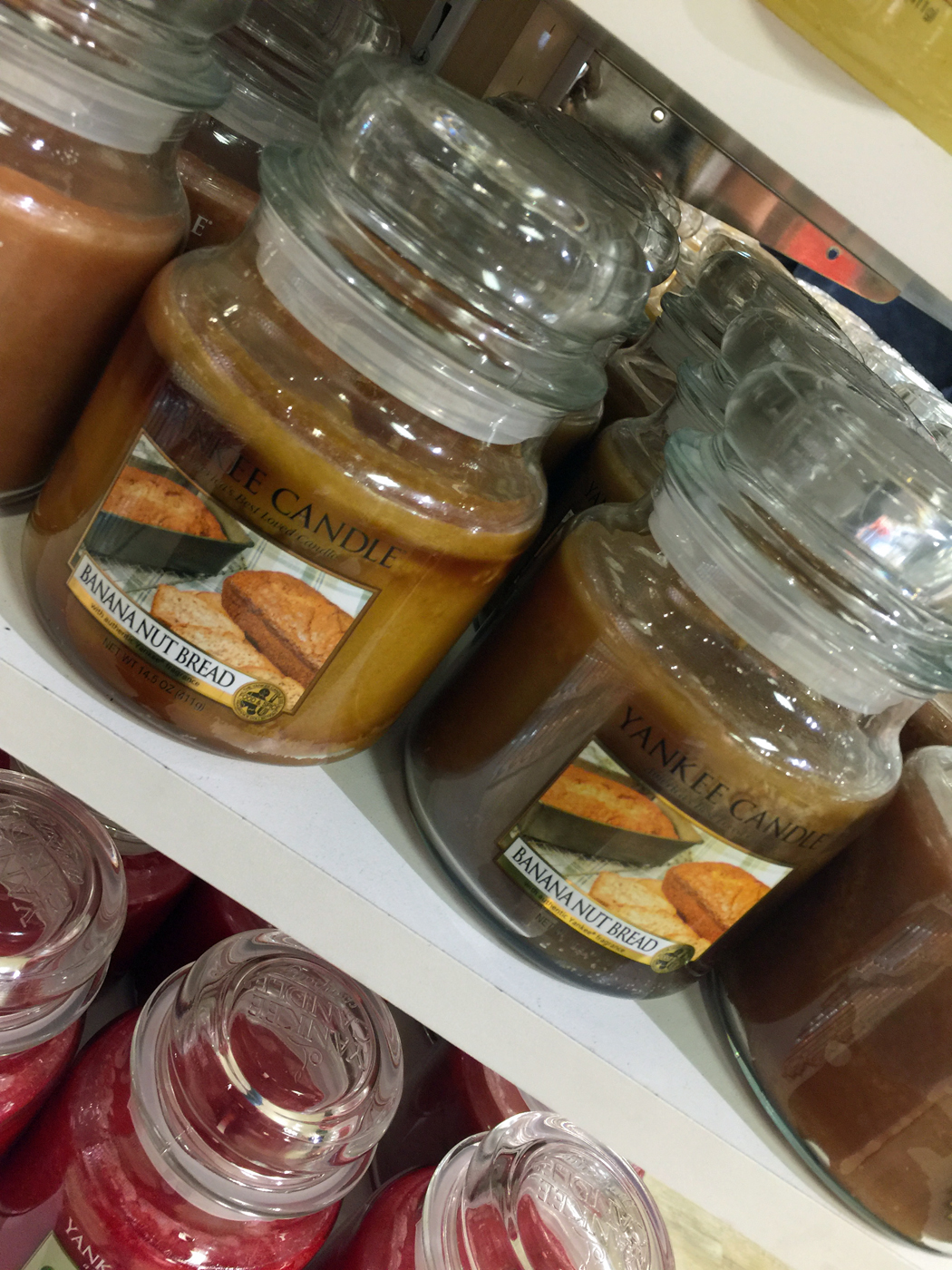 Half Moon Bay
The next day we finally headed over to the coast: to Half Moon Bay! Last year, we only made a short stop here; but this year, we wanted to have a closer look at the town and stay the night. We stayed at the Cypress Inn on Miramar Beach, and honestly, staying overnight in Half Moon Bay was worth it for this hotel alone – it was one of the most beautiful accommodations on our trip! We had a great big room with a sea view, and in the evening we would leave the window open and fall asleep to the sounds of the Pacific – it doesn't get better than that. :-) We also had wine and cheese in the evening and an excellent breakfast in the morning, all inclusive.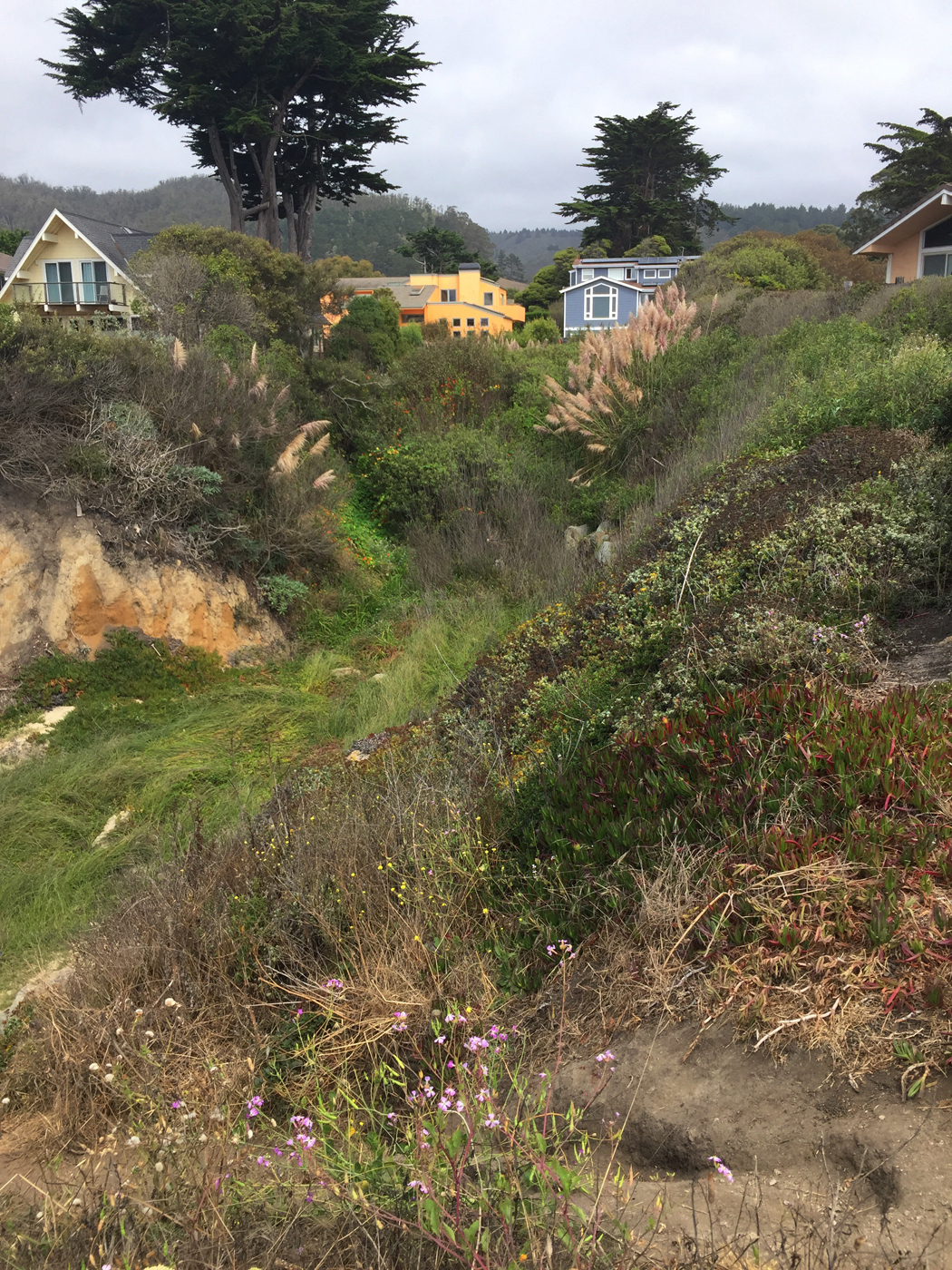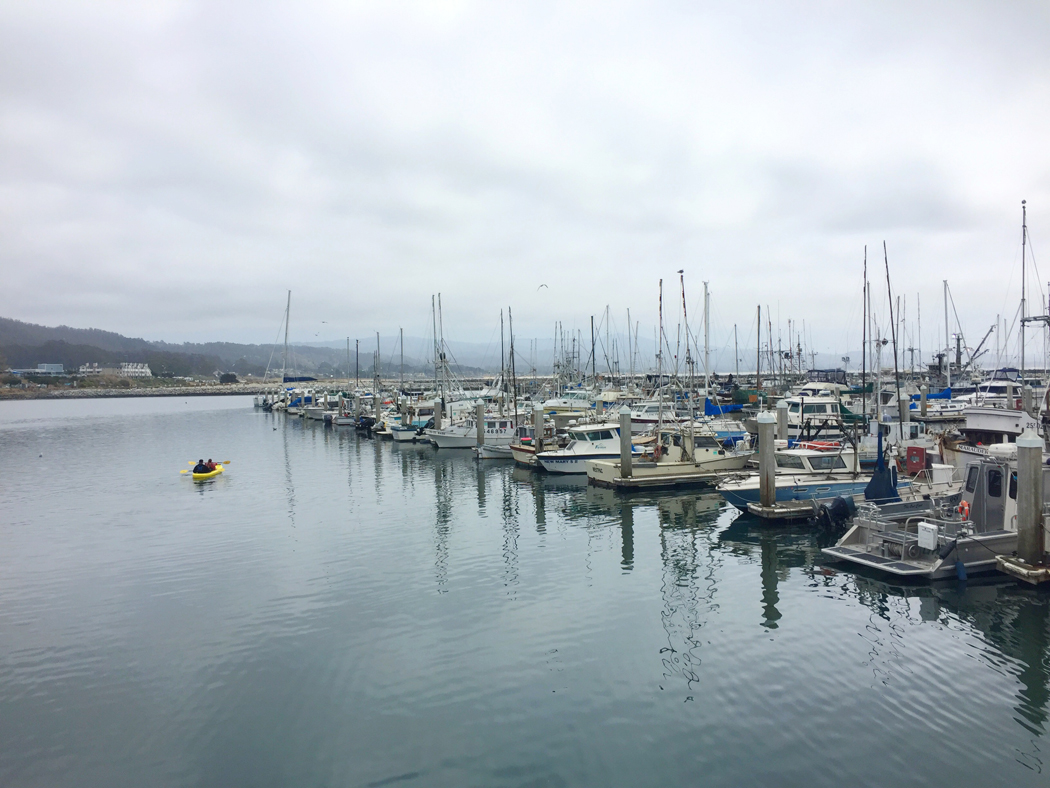 Santa Cruz 
From Half Moon Bay, we drove down the coast to Santa Cruz. Last year we weren't so into it, but since we've heard so many people raving about the city, we decided to give it a second chance.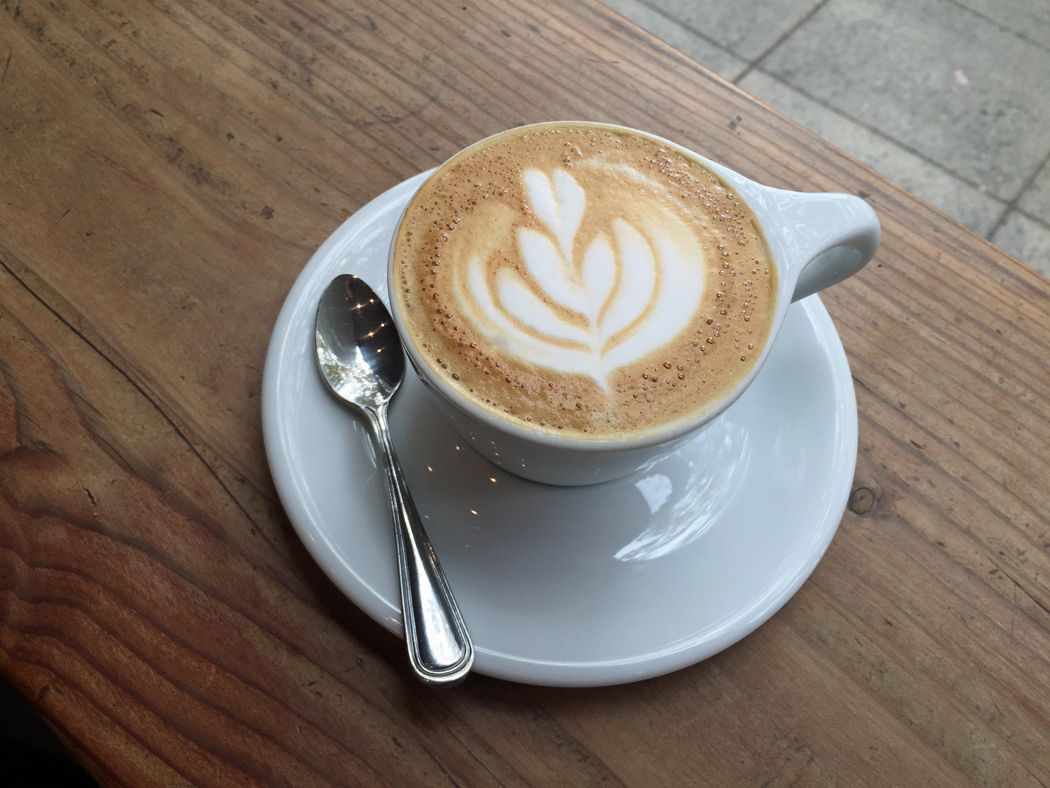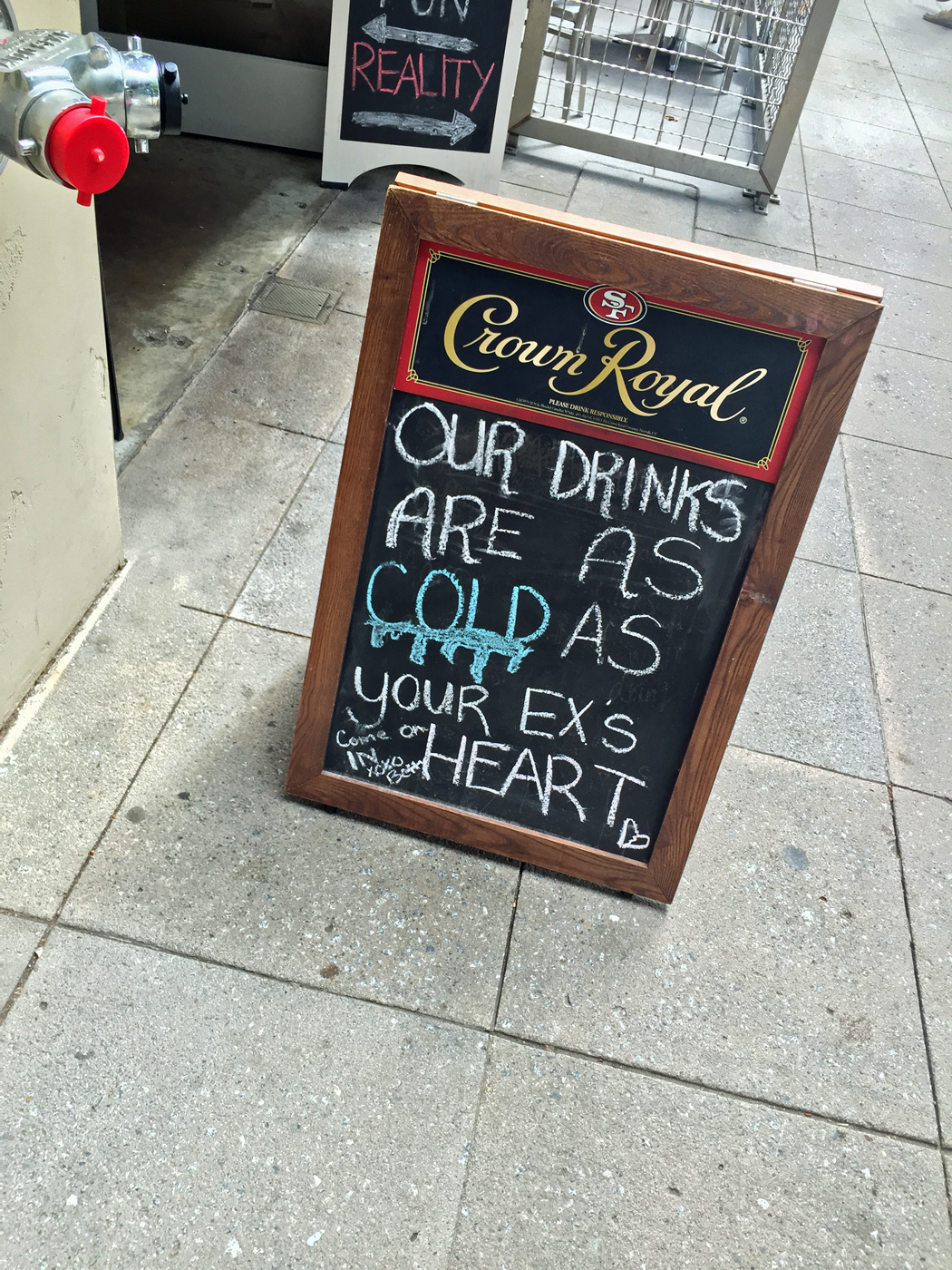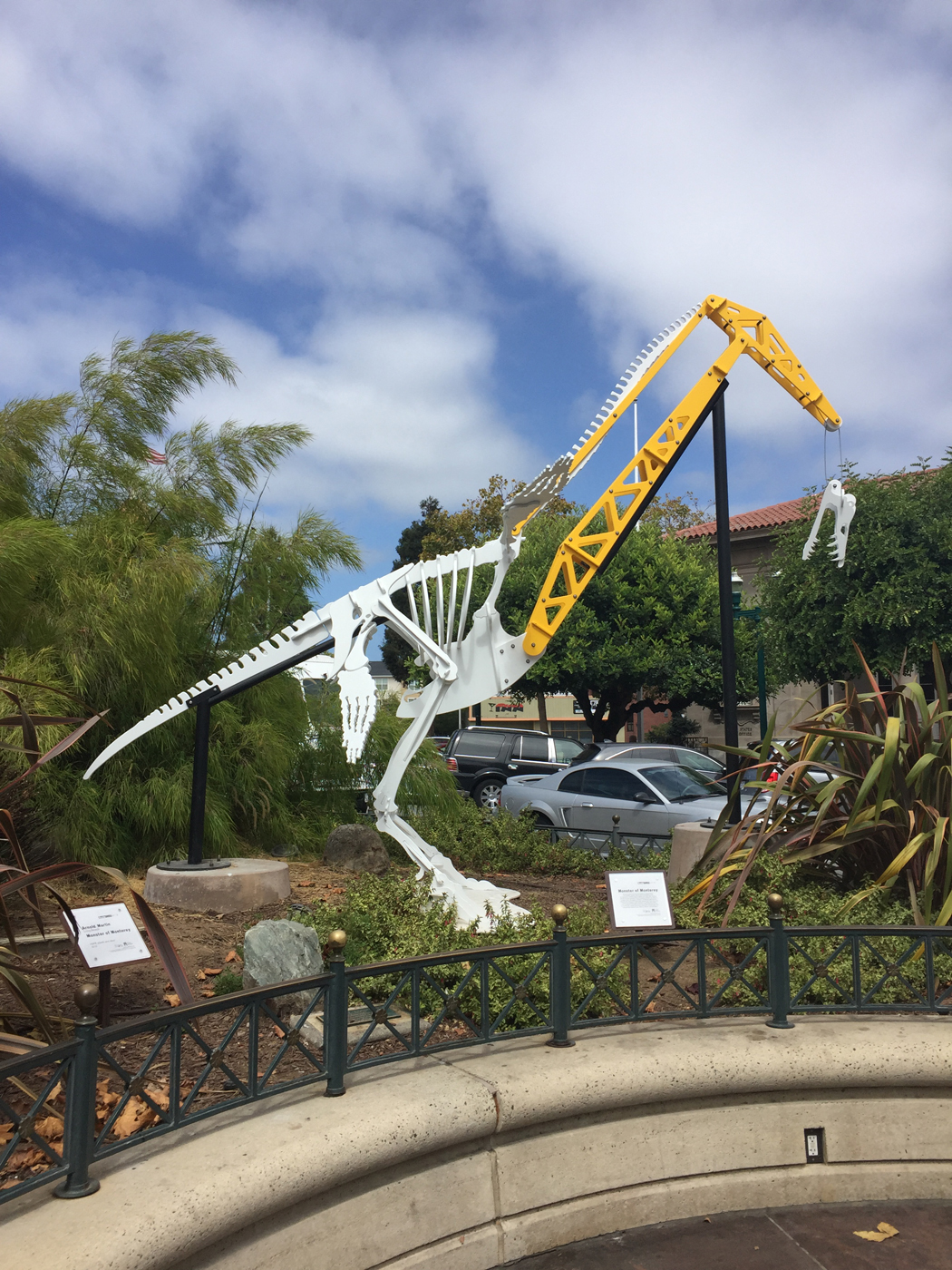 After our morning coffee, we had to decide how to spend the rest of the day. Our hotel was in a perfect location – just a few minutes' walk from both Downtown and the Beach Boardwalk, which is California's oldest amusement park. Both times we've visited, in September and October, the park was only open on weekends, so when we got there, it was closed. On the one hand it was kinda disappointing, but on the other hand, I'm not a huge fan of amusement parks and carnivals in general …
Then it again, it would have interesting to find out if Deep-Fried Oreos are for real (note: they are):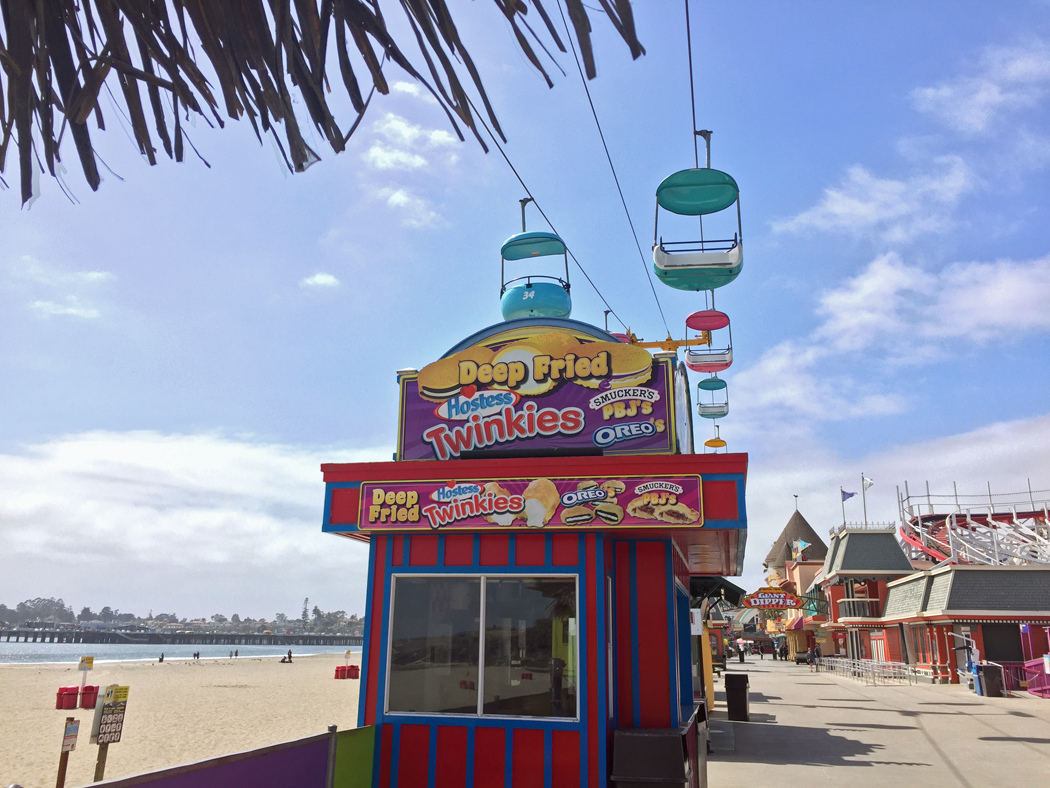 Okay, to be honest, Santa Cruz wasn't exactly winning us over, so we turned to TripAdvisor to see what we were missing. The number one tourist attraction listed there was West Cliff Drive, which we checked out – it was quite nice. We started getting hungry from all that exploring, so we drove back to Whole Foods, picked up some dinner from the hot-and-cold bar, and drove back to West Cliff Drive to park ourselves on one of the many benches and dine with a view of the Pacific.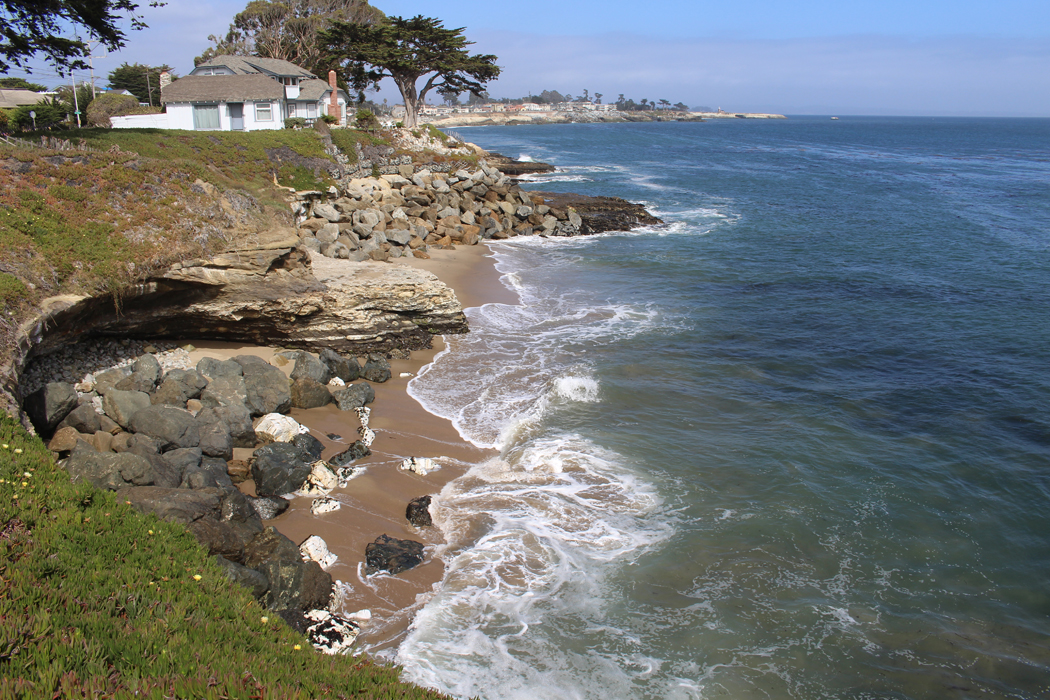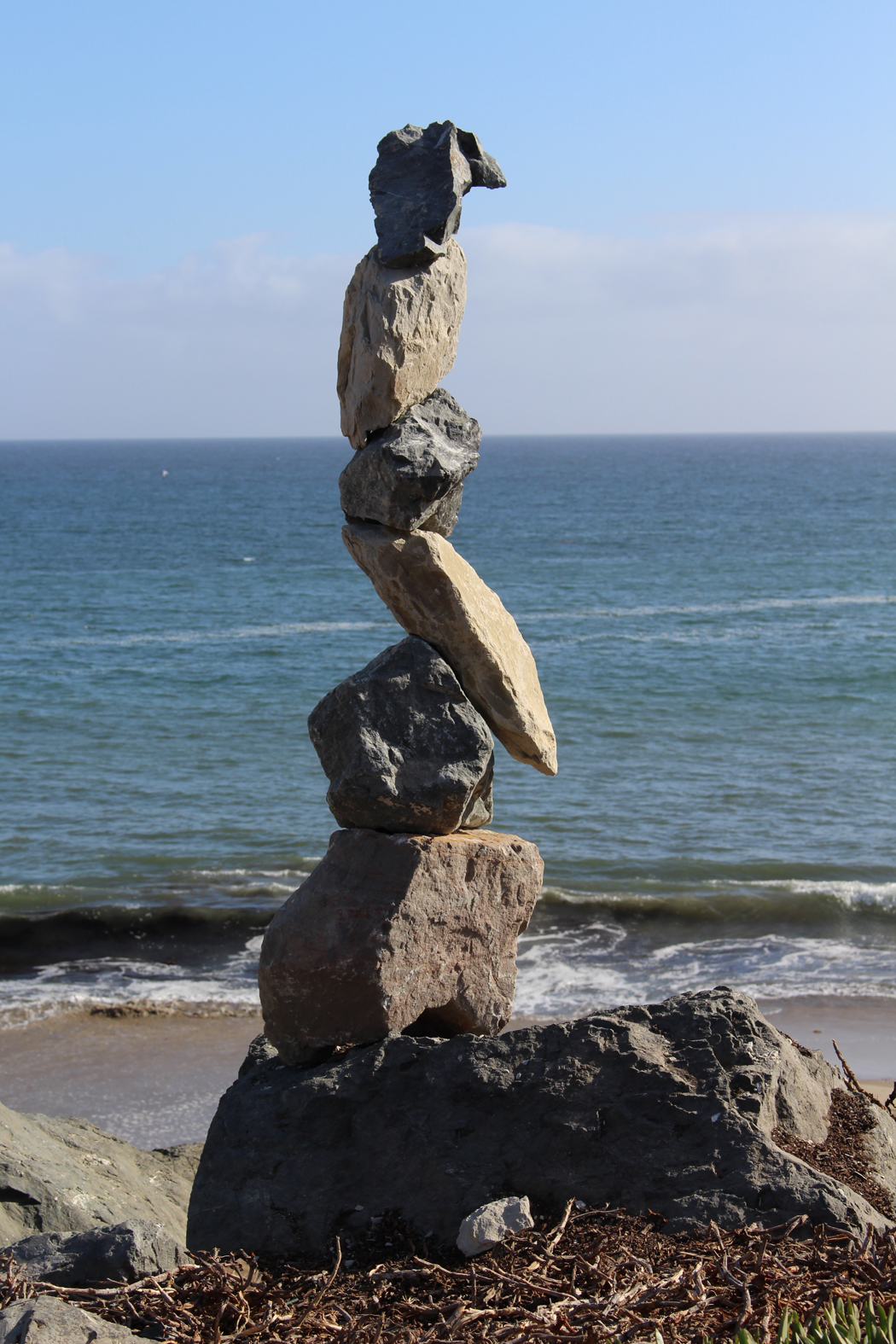 Monterey
The next morning, we set off south from Santa Cruz toward Monterey. On the way there, we passed through Gilroy, "the Garlic Capital of the World." (There's also a huge premium shopping outlet there, just like the one in Livermore and just as boring.) We didn't stop there last year, but since I love garlic and the whole city smells like it, I wanted to hang a bit this time and feast on some garlicky dish.
But it didn't take us long to realize that Gilroy isn't really that nice of a city – so we drove on instead to Castroville, "the Artichoke Center of the World." ;-)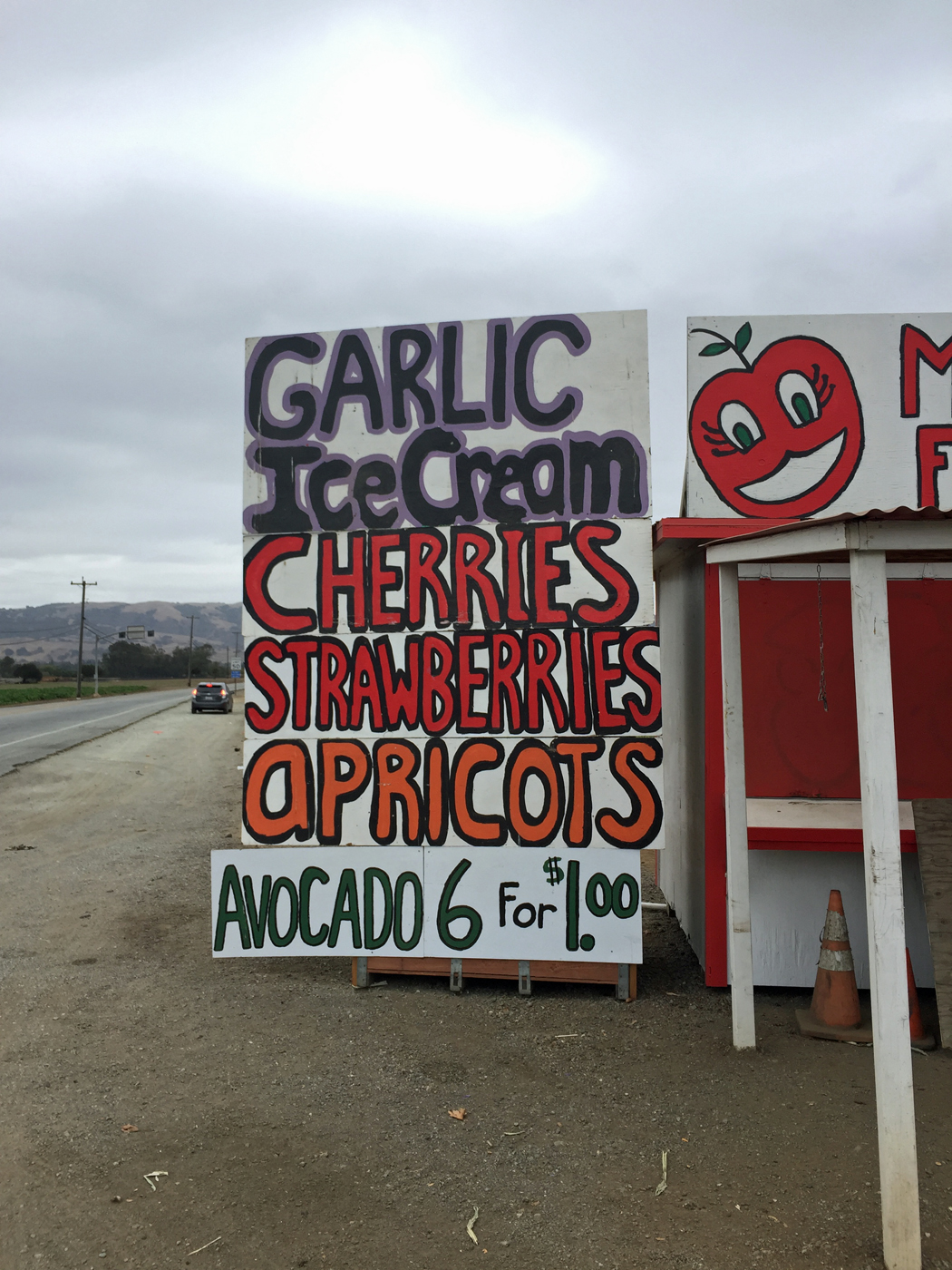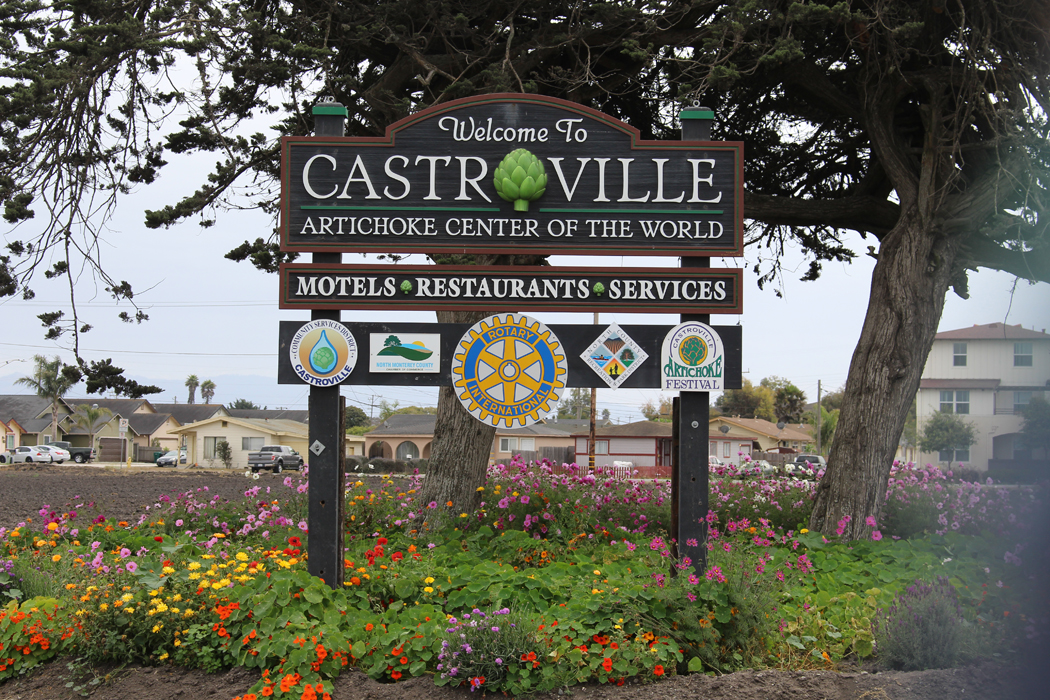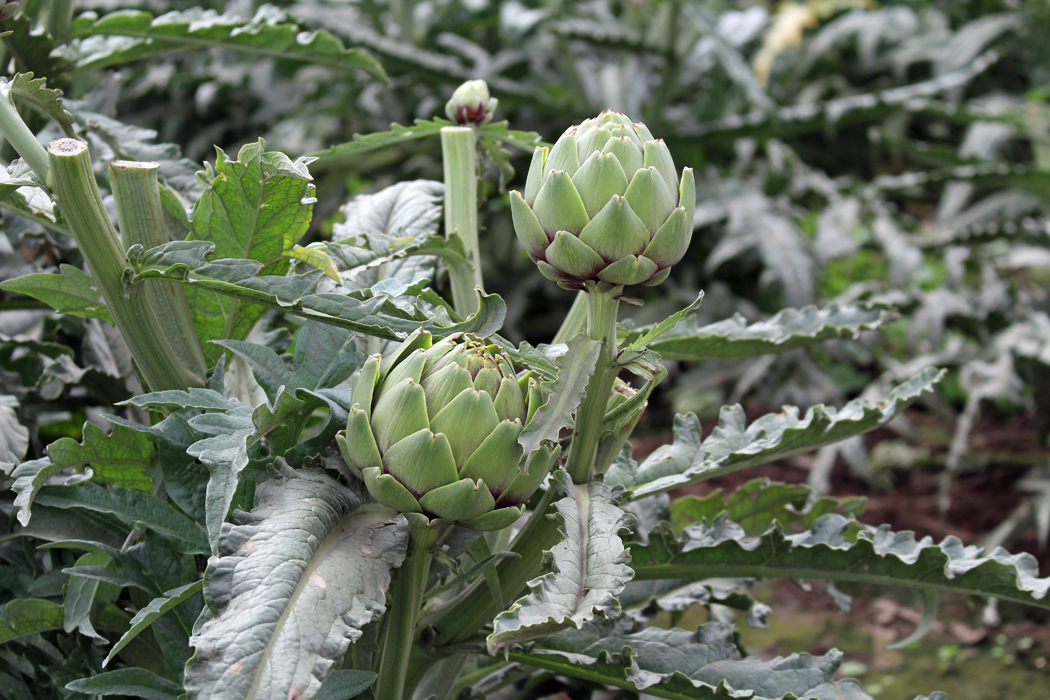 Despite this, we didn't really find any decent place to try some of the famous 'chokes – and Castroville isn't such a nice city either.
And so we moved on toward Monterey. We passed through there last year on the way to Pismo Beach, but this year, we wanted to take it easy a bit and spend the night. We spent the evening strolling along Cannery Row and Old Fisherman's Wharf – it was beautiful, but one day there was sufficient.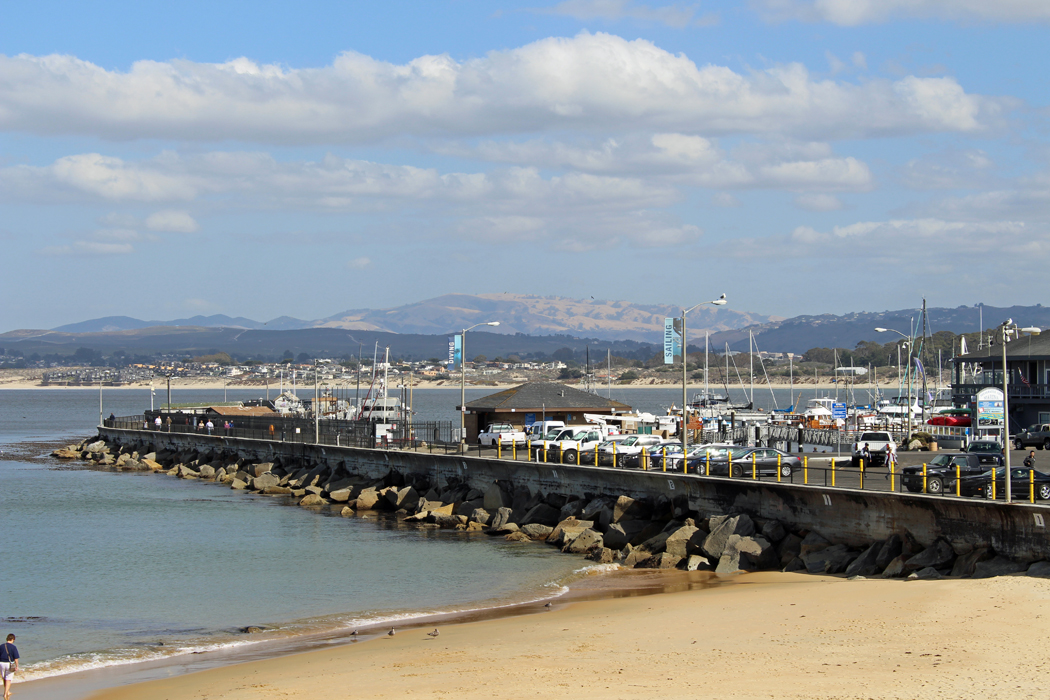 Big Sur, Pismo Beach
And now to Pismo Beach! The stretch of Highway 1 between Monterey and Pismo Beach, down along the coastal edge of Big Sur, is just breathtakingly beautiful.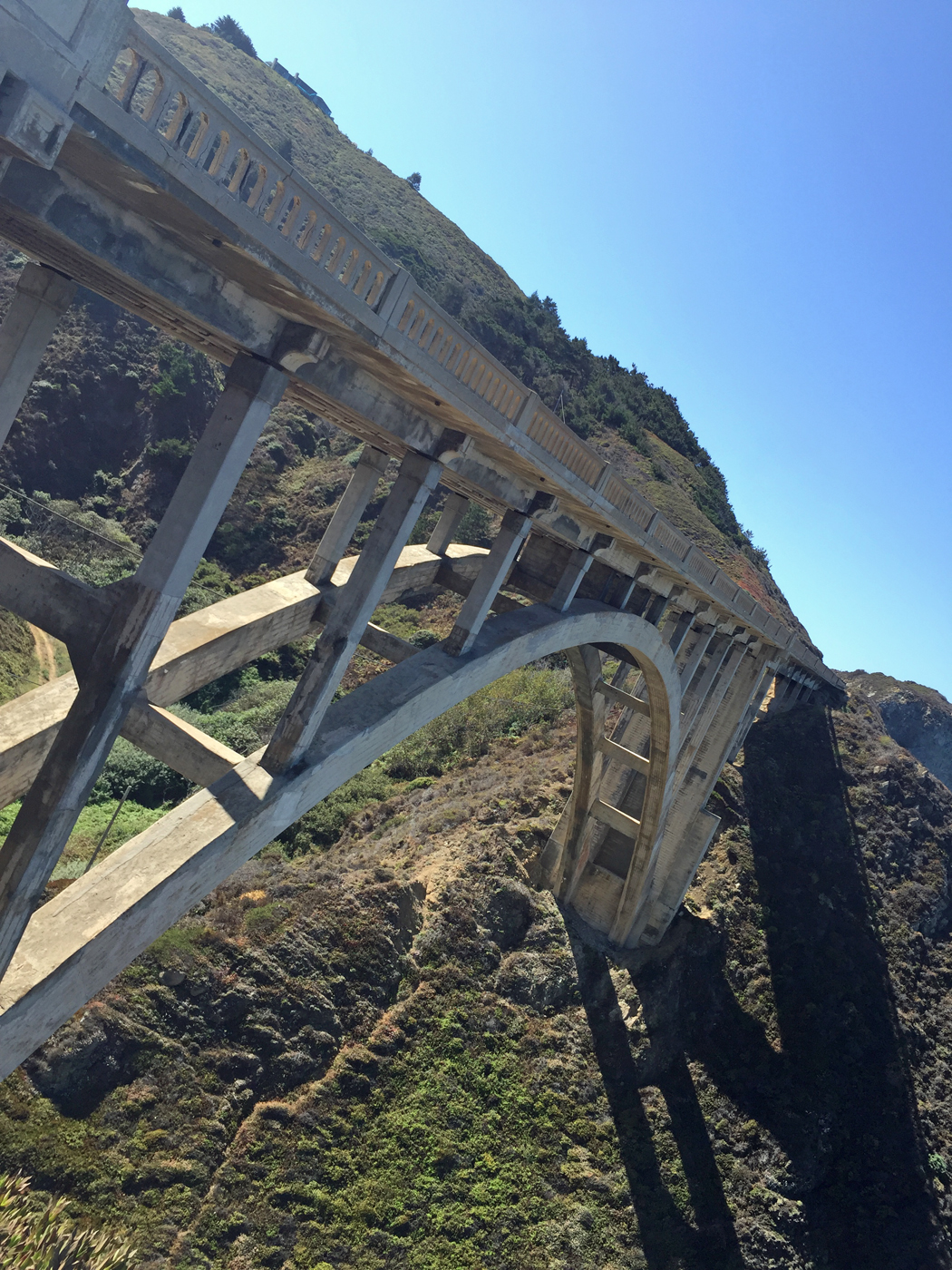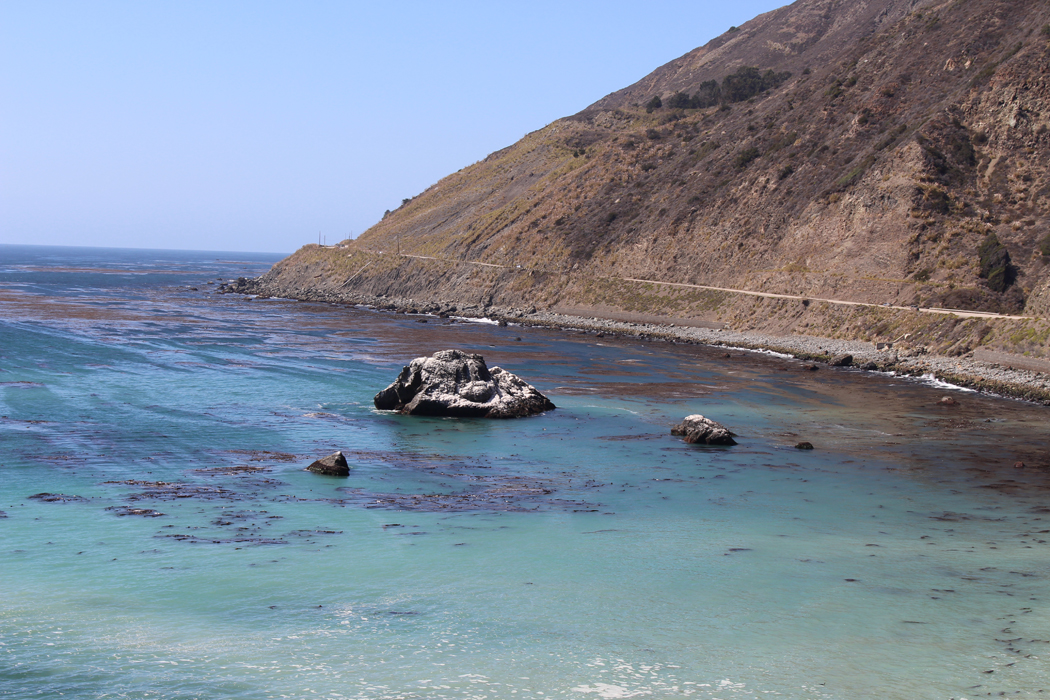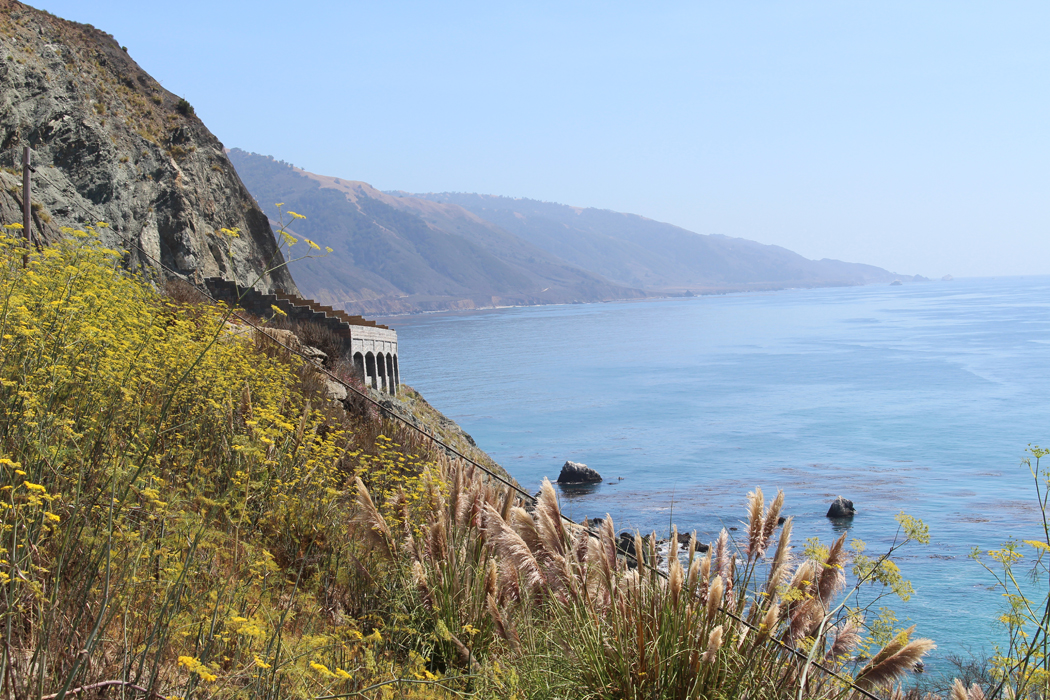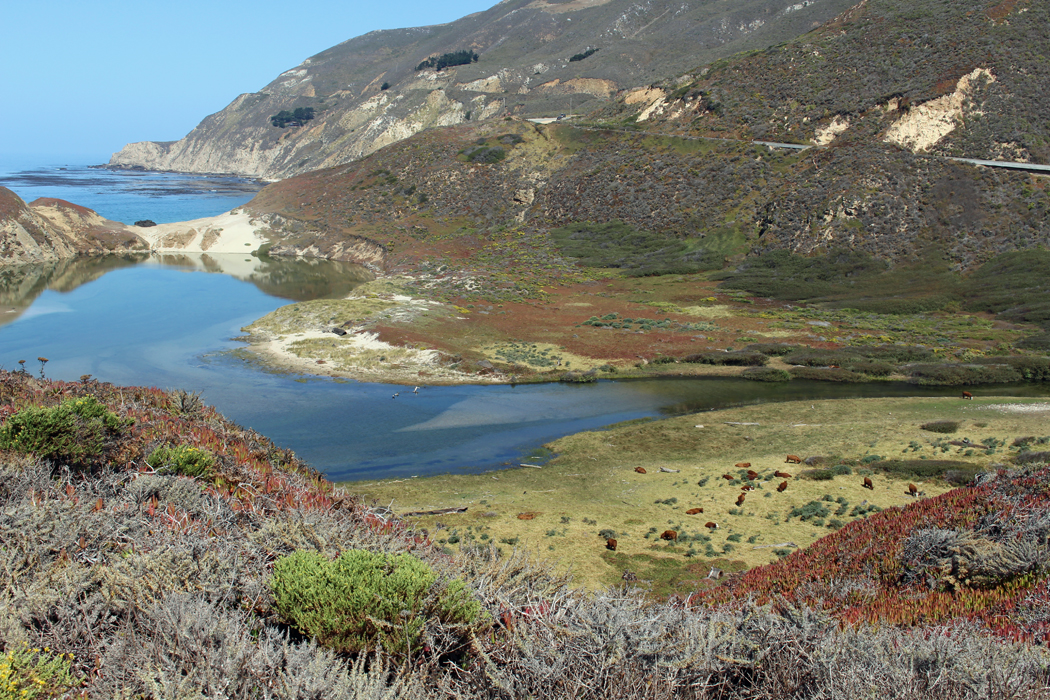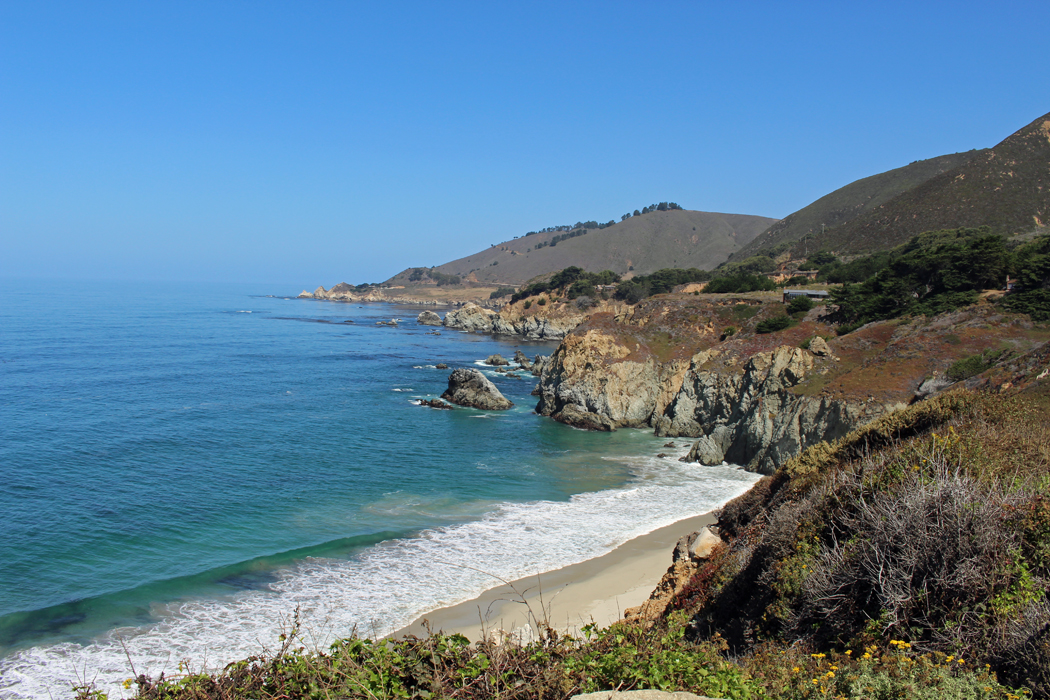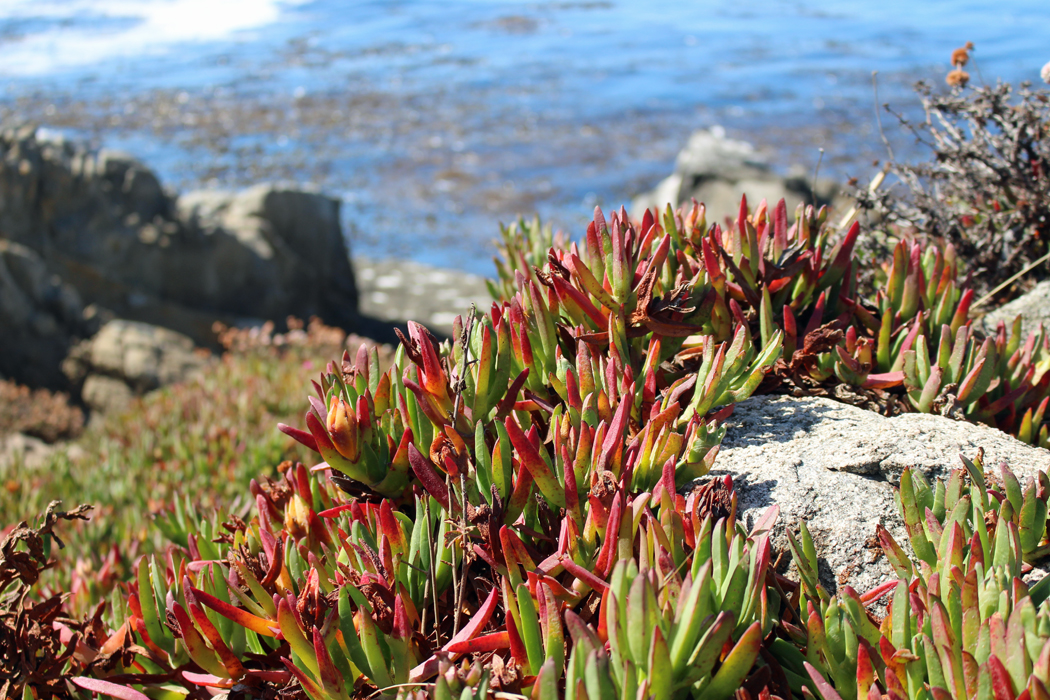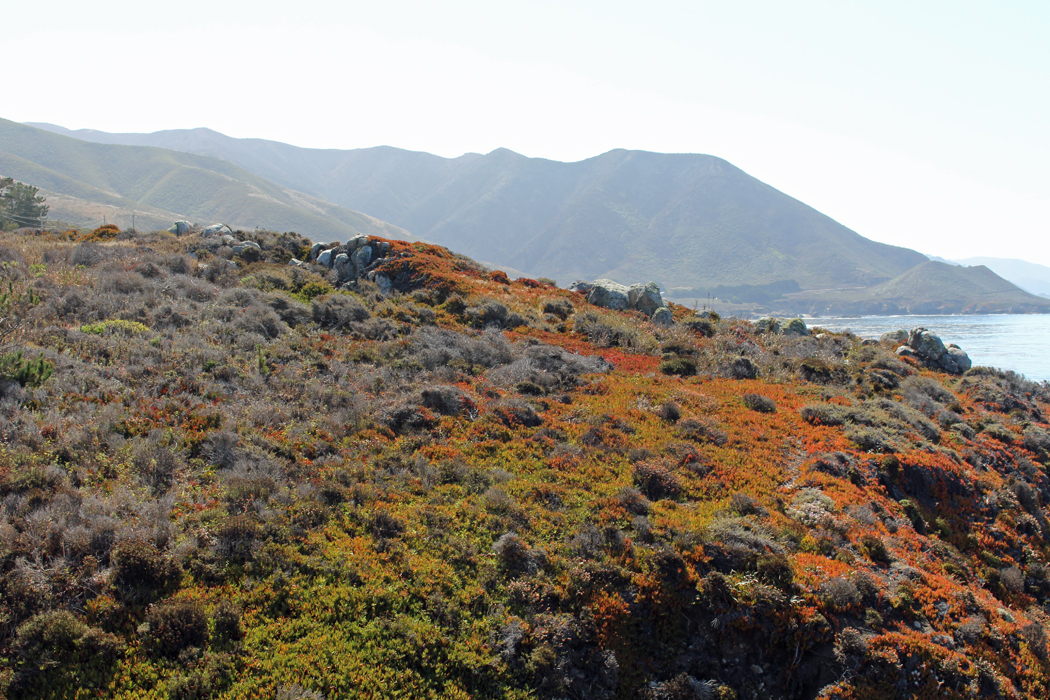 We didn't have much time in Pismo Beach last year, but we liked the town so much that this year, we booked two nights at Pismo Beach Lighthouse Suites. In many ways, Pismo Beach is an unremarkable small town, but I think that's why I like it so much. We'd definitely love to stay there longer next time we visit.
In Pismo we visited the beach, hung out on the pier and in cafés, marveled at the sunsets and shooting stars and ate some amazing food (more about that in the next post!).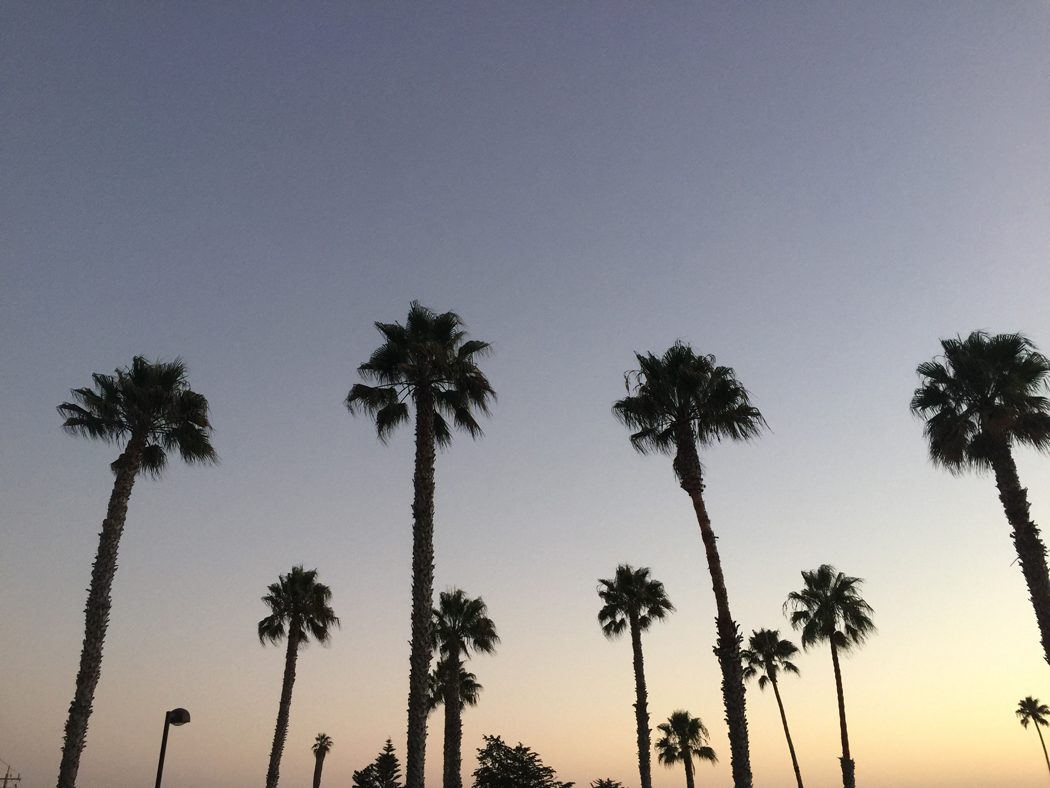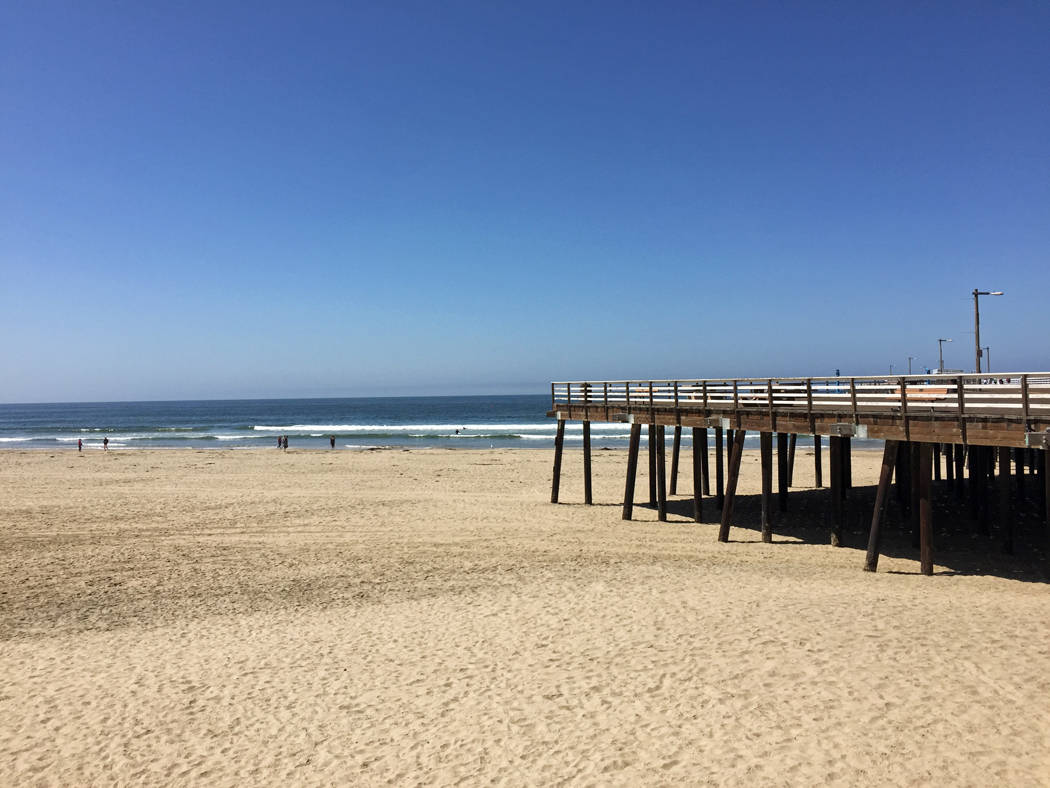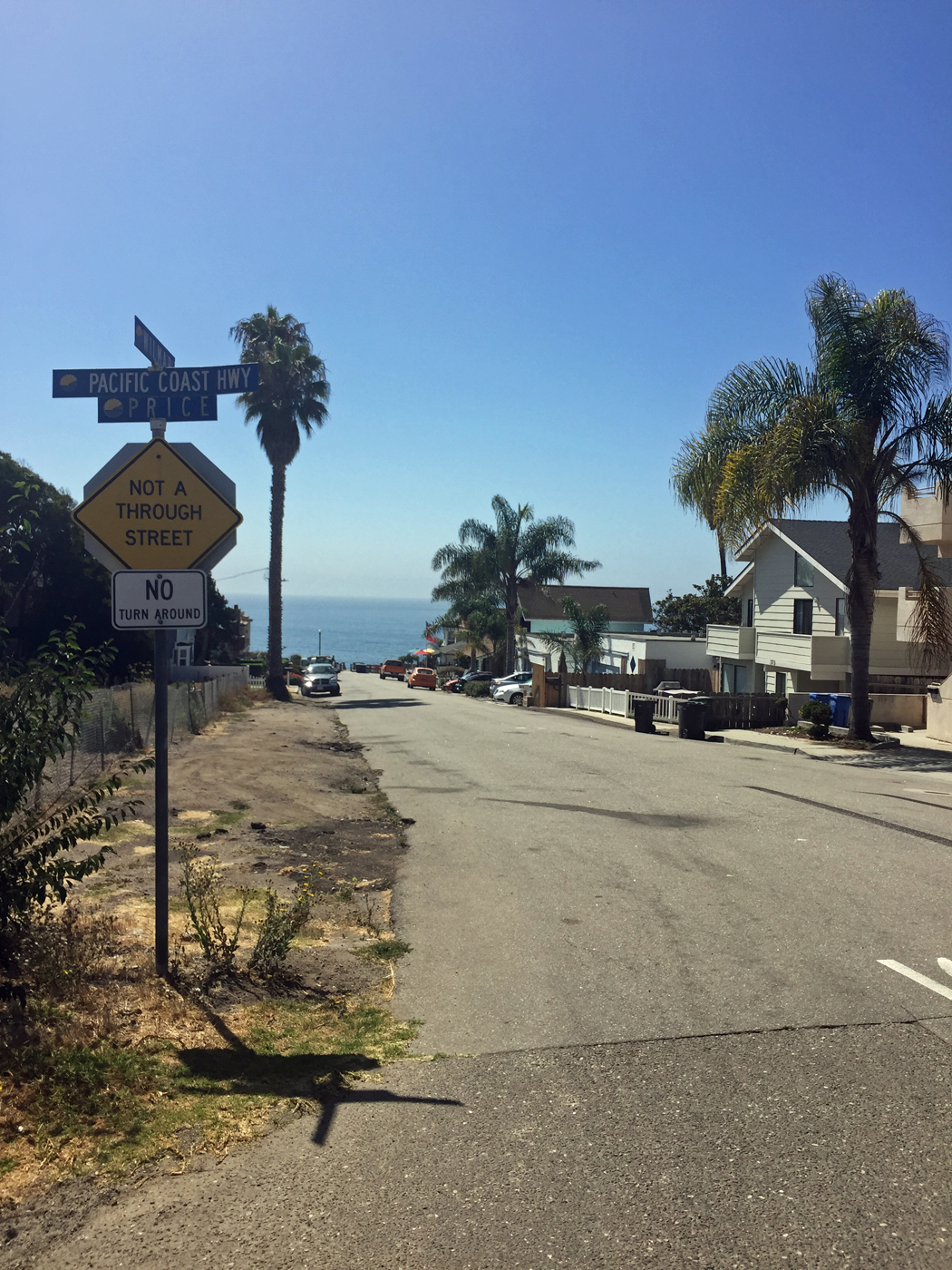 Santa Barbara
The next day, we drove from Pismo Beach to Santa Barbara, making several stops along the way – for example, to check out these basking sea lions:
We also stopped in Solvang, a Danish town in the middle of California – totally crazy, right? The town is full of Danish flags, windmills, and half-timbered houses. But because it was so unbearably hot, we booked it out of there fast.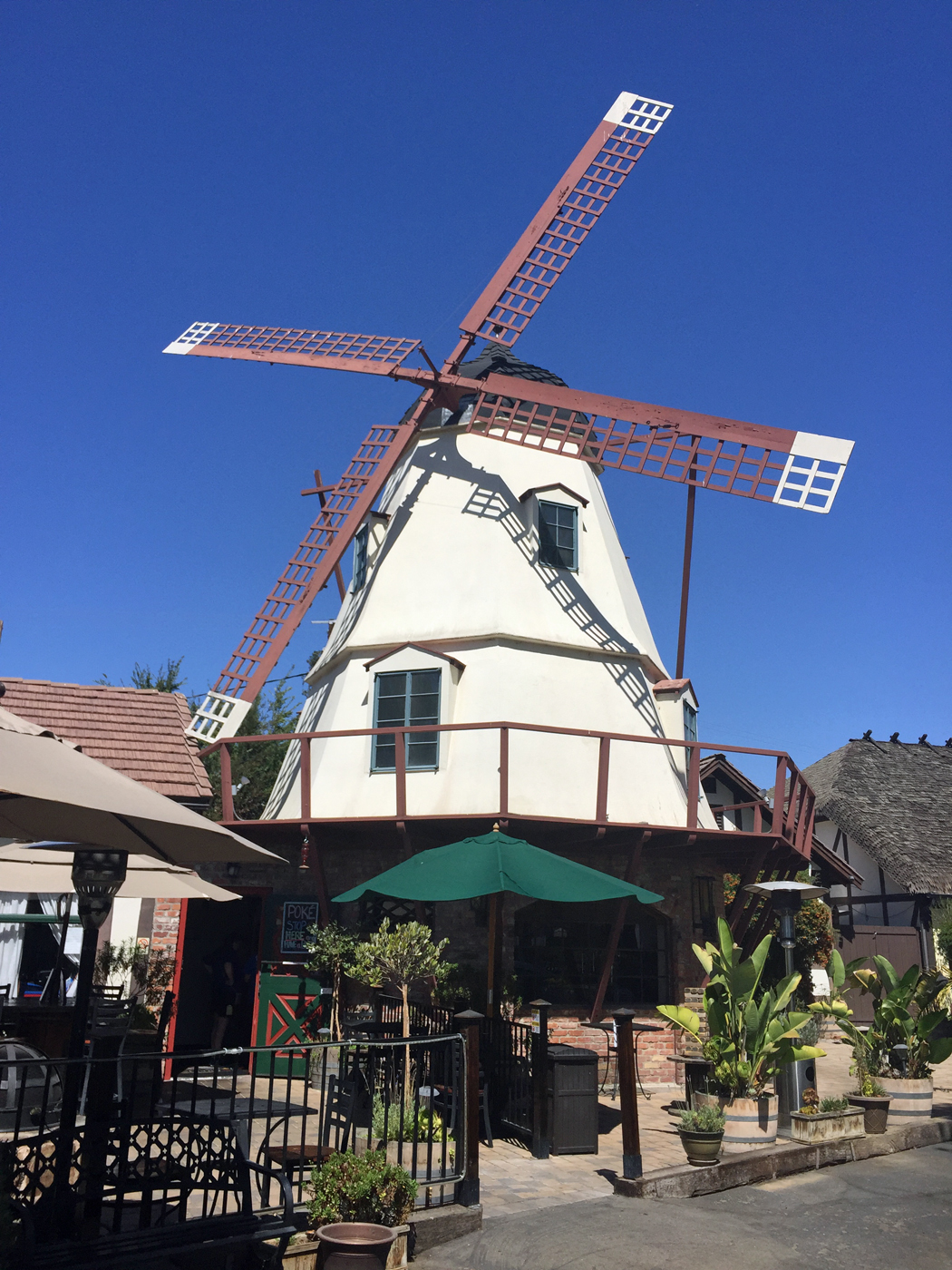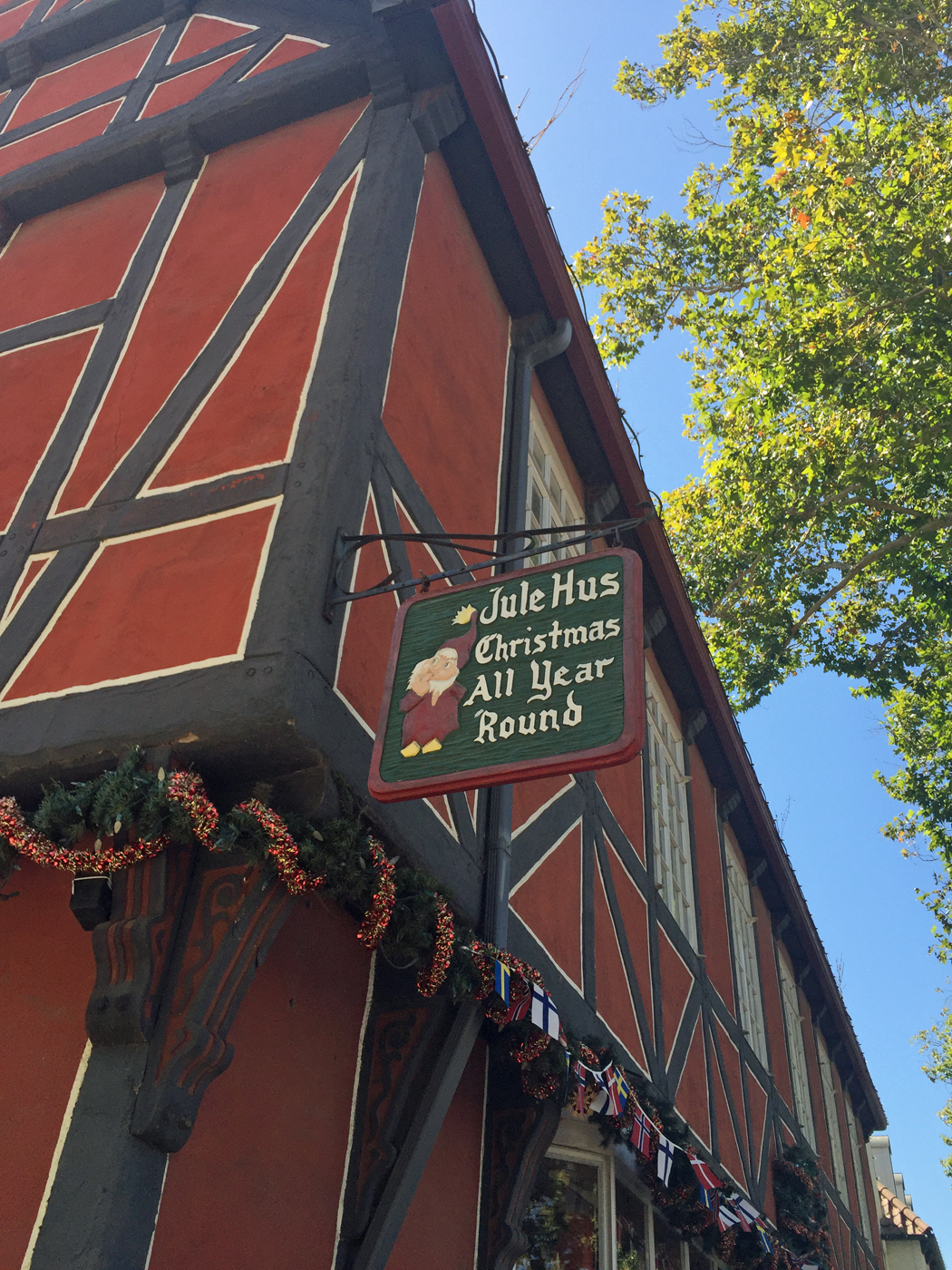 We arrived in Santa Barbara that afternoon and drove to our hotel: the Secret Garden Inn & Cottages. When choosing our accommodations, I was taken in by the name and didn't really look over the photos or ratings – so I was a little nervous that I'd picked a lousy hotel!
Fortunately, it turned out to be great! The Inn has a beautiful garden full of persimmon trees and serves a delicious breakfast, and the best part of all was that our room had a little veranda with – surprise! – our very own whirlpool!
After arriving, we drove to Stearns Wharf, hung out there for a bit, then headed over to Whole Foods to stock up on dinner and wine, and spent the evening watching the California sunset from our hot tub. Perfect!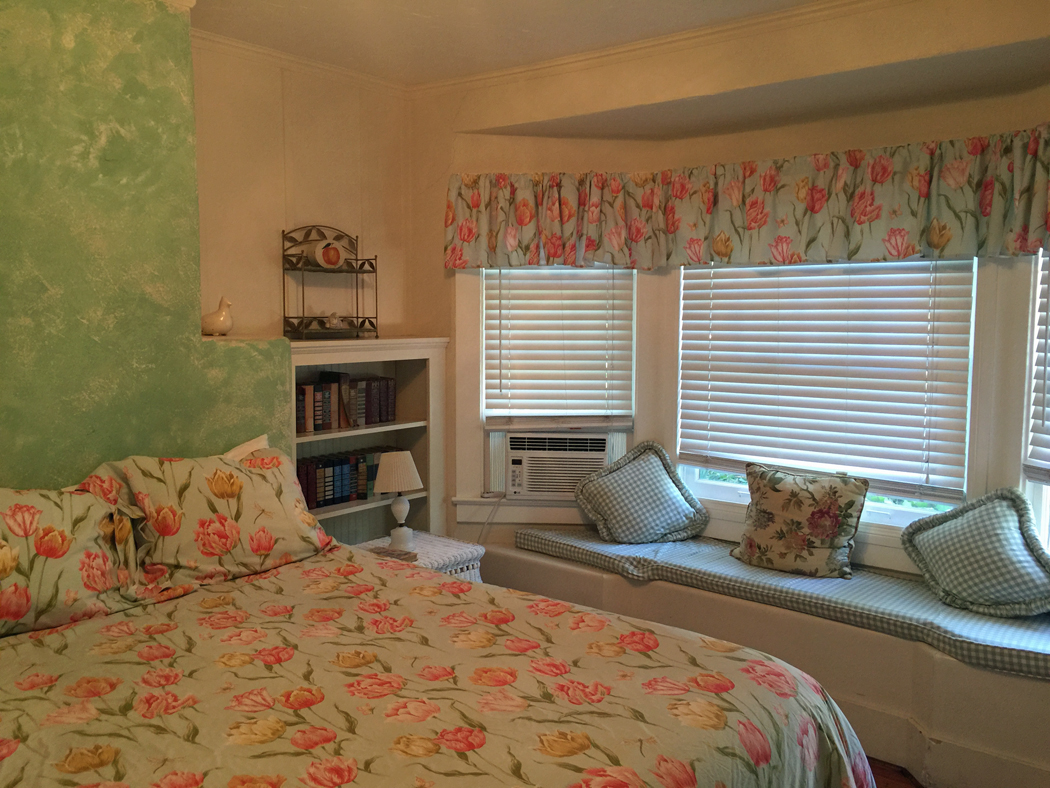 Los Angeles
We didn't exactly fall in love with Los Angeles last year – in fact, my husband would have preferred it if we'd skipped it altogether. But I really wanted to give LA another chance, mostly because I don't quite understand why so many people are crazy about the city! ;-) The cafés and restaurants are great, no question. But the rest? I needed to find out for myself.
But after we'd crossed off whatever I had left on my LA "to-do" list, we still had another two-and-a-half days to discover LA anew – and we really didn't know what to do with ourselves.
We were staying at LA's Mama Shelter, a neat boutique hotel right in the middle of Hollywood, just five minutes away from the Walk of Fame. But since it had gotten roasting hot by noon – 40°C! – being outside just sucked. When it got this hot last year, we went to the movies, but this year there wasn't anything we wanted to see. I was disappointed by the Original Farmer's Market – I was expecting something spectacular but it was actually just a huge (outdoor) mall. We decided to head downtown, since we'd never been there, but after driving down the main strips, we realized we'd had enough and just wanted to get out of there.
We'd considered going to Malibu and Santa Monica before we came to LA, but since both of them were packed and there were no parking spaces available (it was a Saturday), we decided against it. We had another chance now, but the traffic was so bad that we just ended up back in Hollywood hanging around some cafés and restaurants. Ultimately, LA just really isn't for us!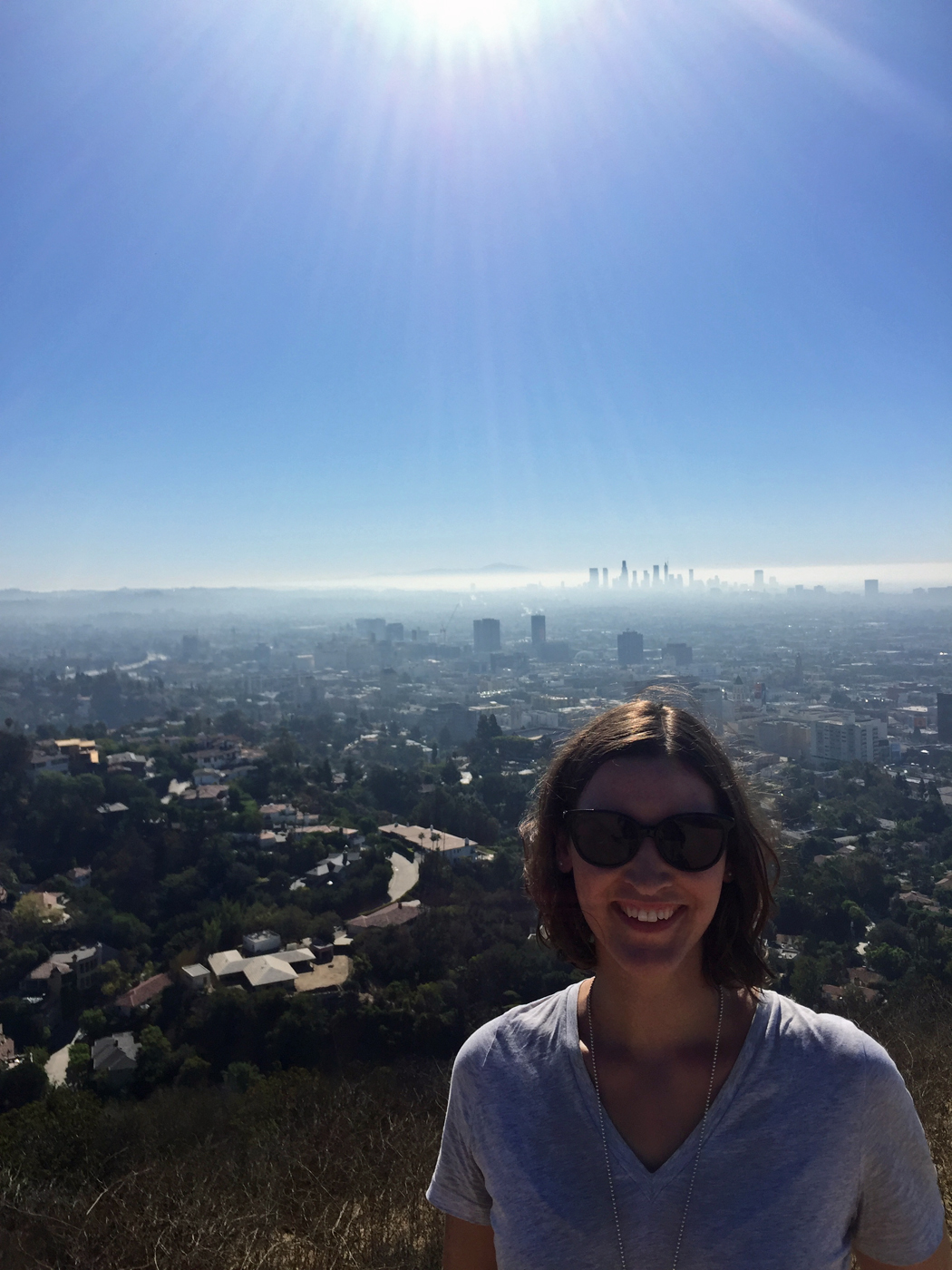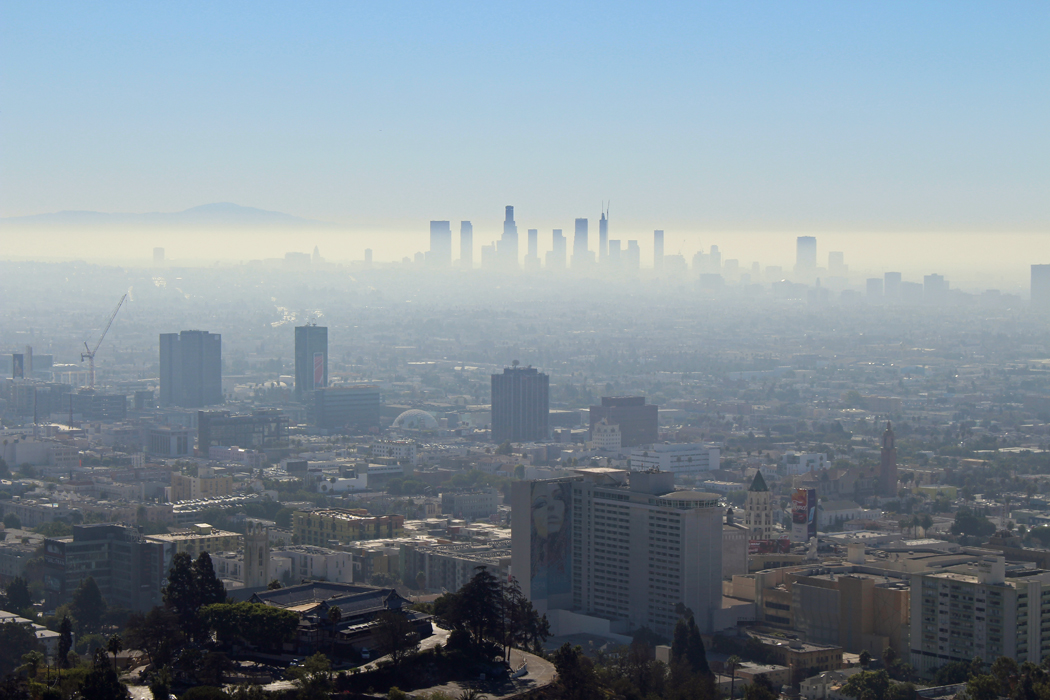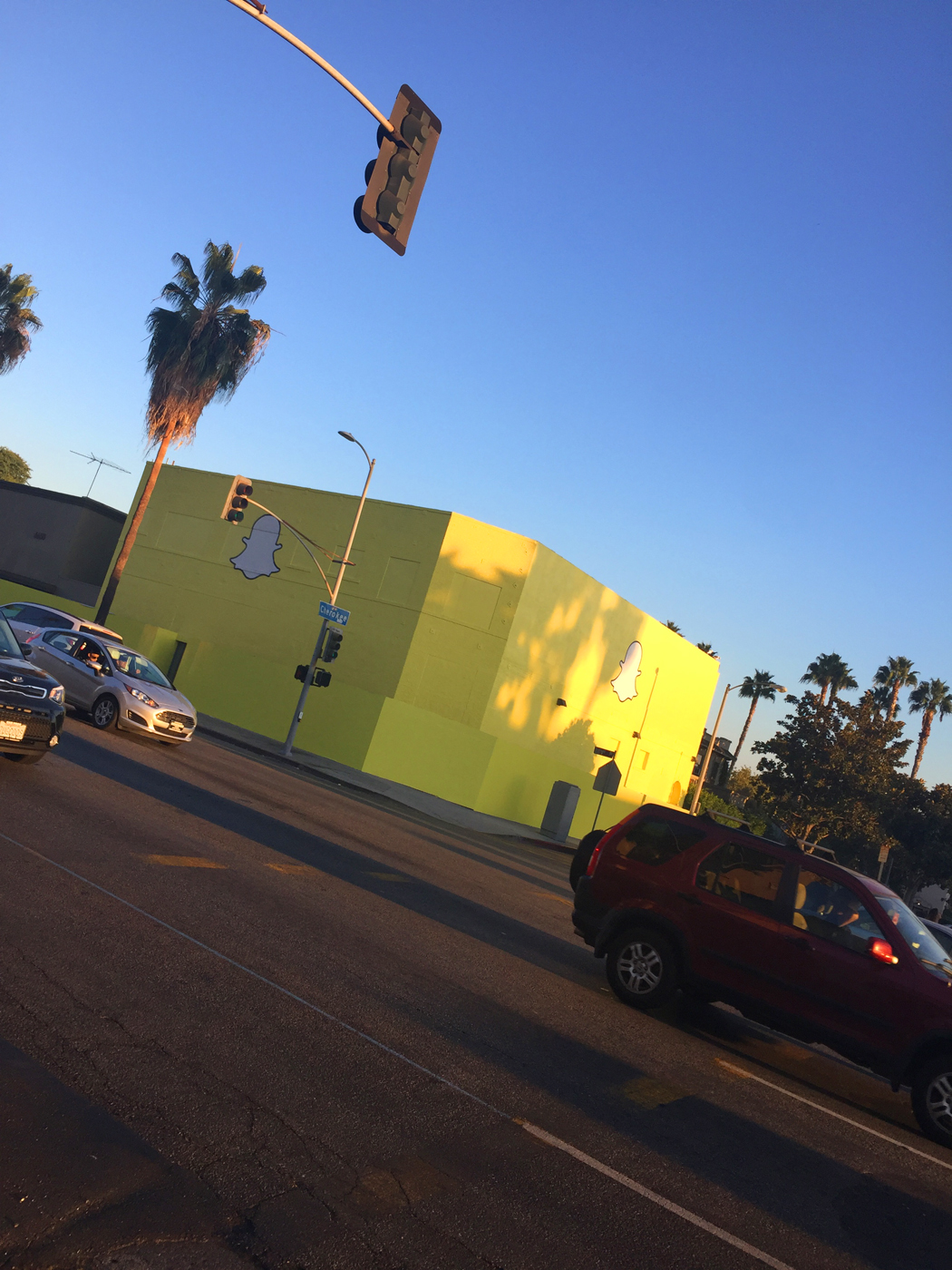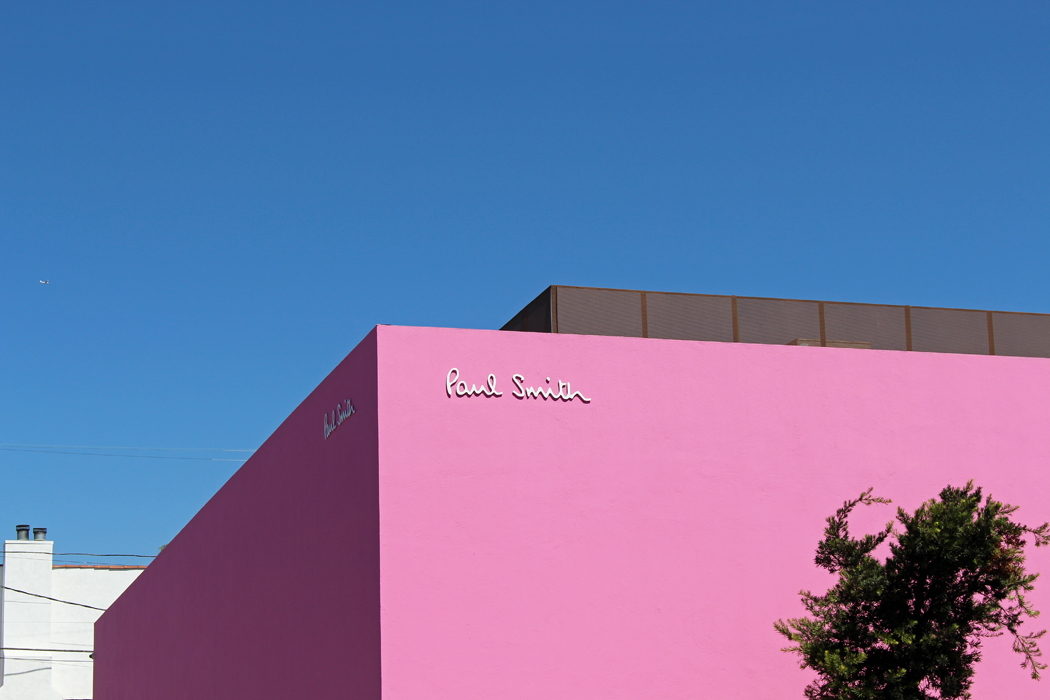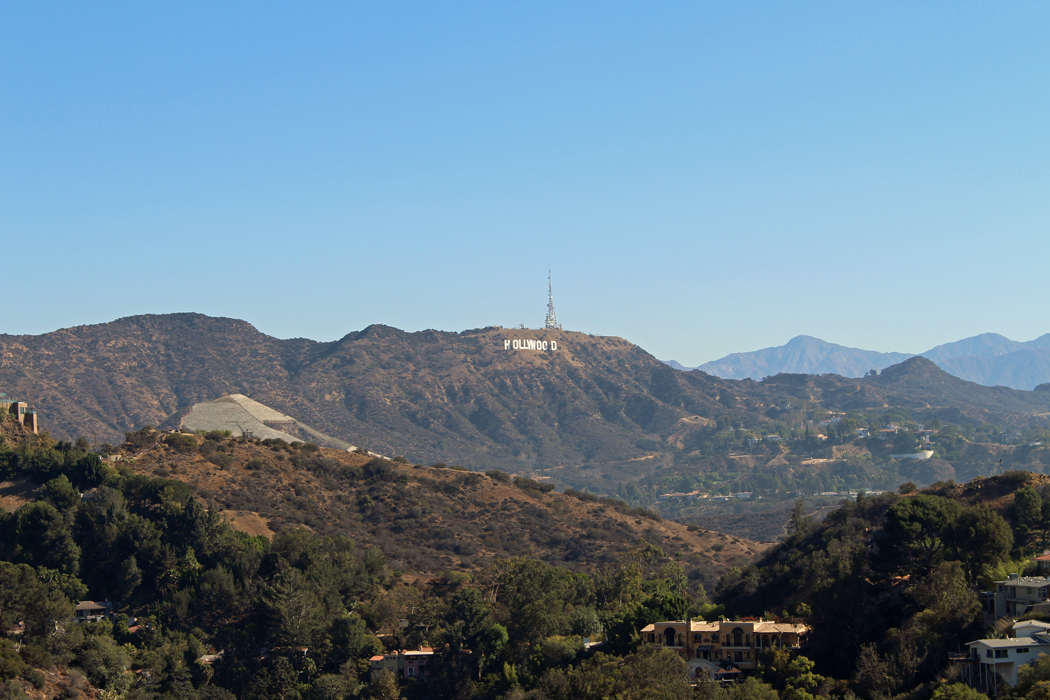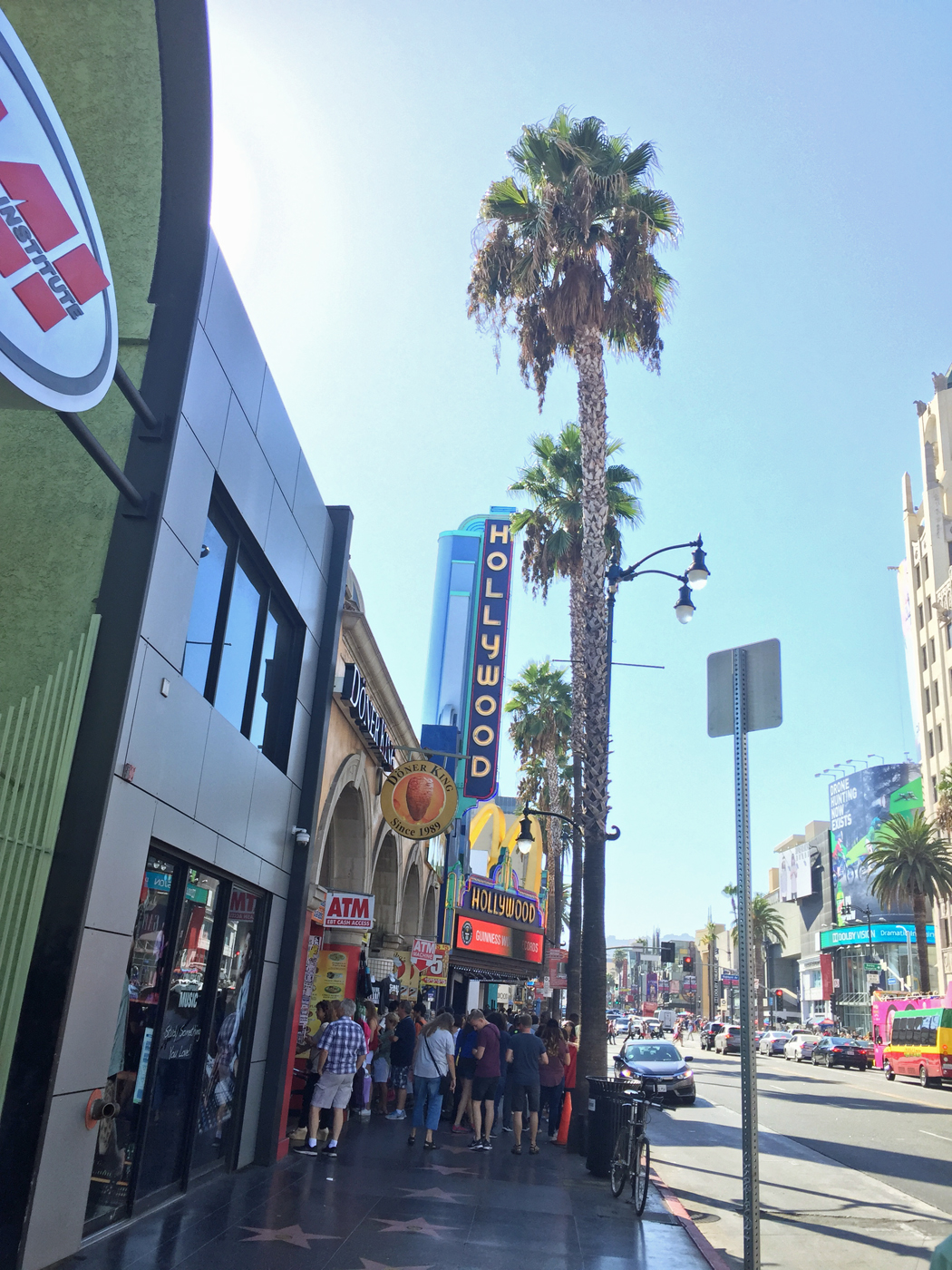 San Diego
After LA is when the trip really got exciting – because everything was new! The stretch between LA and San Diego isn't as nice as Highway 1, but I had a stopped planned along the way at a meditation garden – I'll get into that more in one of the coming posts.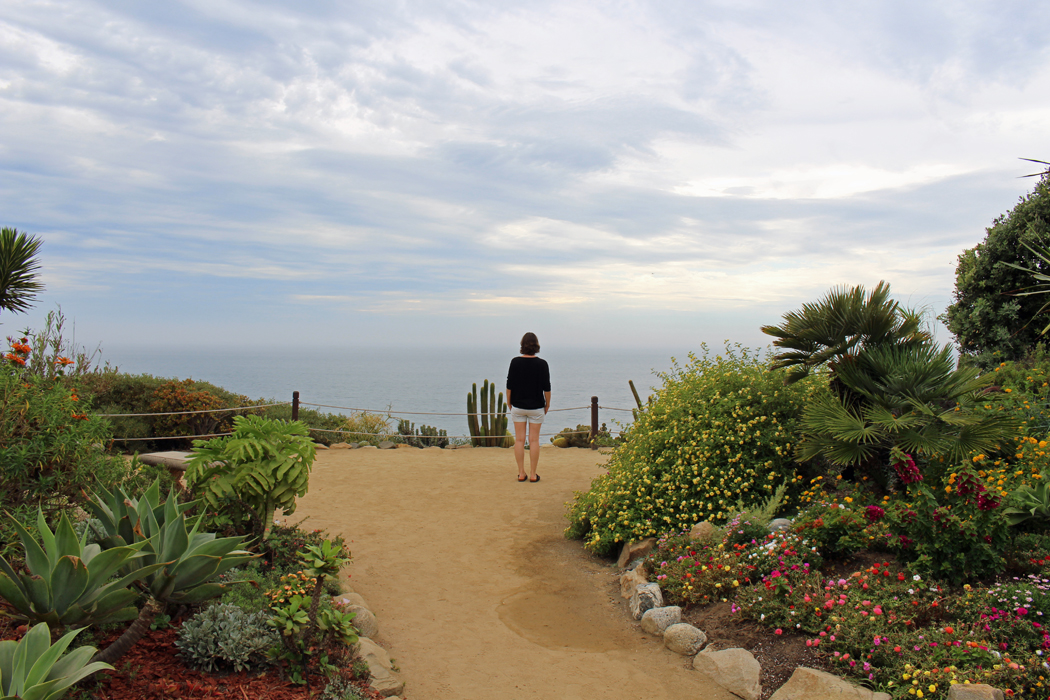 We arrived in San Diego in the afternoon and left early the next morning, since we had a long drive ahead of us. And that was really a pity, since we liked San Diego right off the bat and would have loved to have spent more time there. We stayed in the city center, in the famous Gaslamp Quarter. Hotel Z, where we spent the night, was ideally located, just a few meters from Petco Park, San Diego's baseball stadium – and there was a game taking place that exact night! We'll definitely come back to San Diego.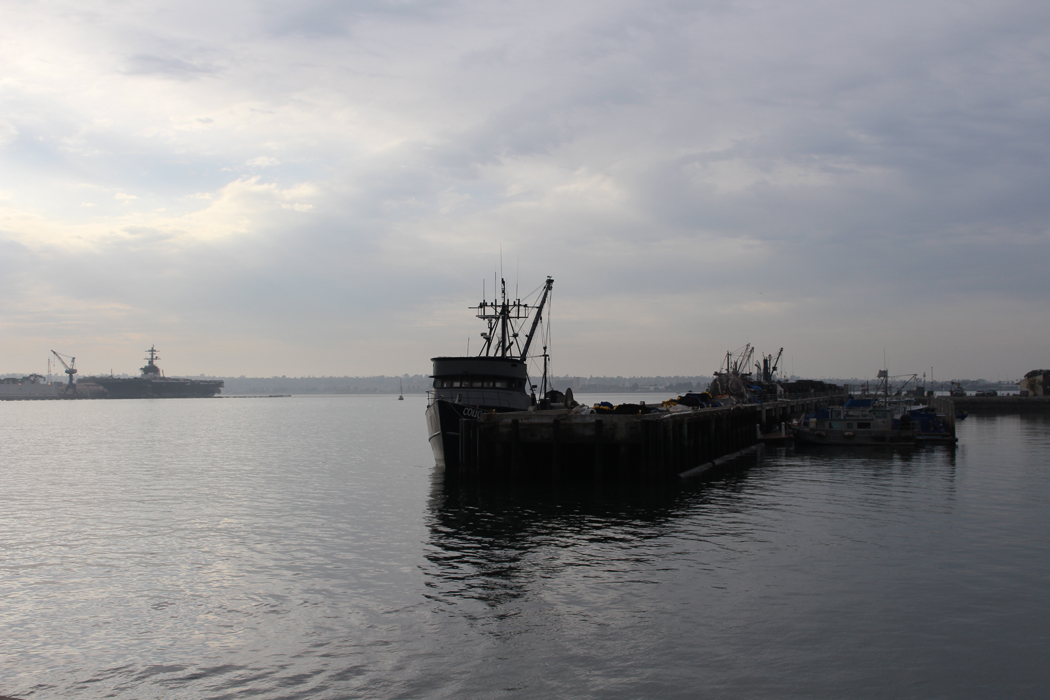 Needles, Williams, Grand Canyon
The next day we headed out from San Diego toward the Grand Canyon, breaking up the journey by spending the night in the boring little town of Needles, California. Since it rained the entire time, we weren't able to check out Joshua Tree or Palm Springs on the way there.
From Needles, we headed to Williams, Arizona (we did part of the drive on Route 66, which we also got to travel later in the trip as well). We spent the night in Williams, which is just an hour south of Grand Canyon National Park.
What can I say about the Grand Canyon? Breathtaking. Expansive, peaceful … just indescribable. The Colorado River flows right through the middle of the park. Two nights in Williams and two visits to the park were definitely not enough – there was so much hiking to do, so much to explore. Next time!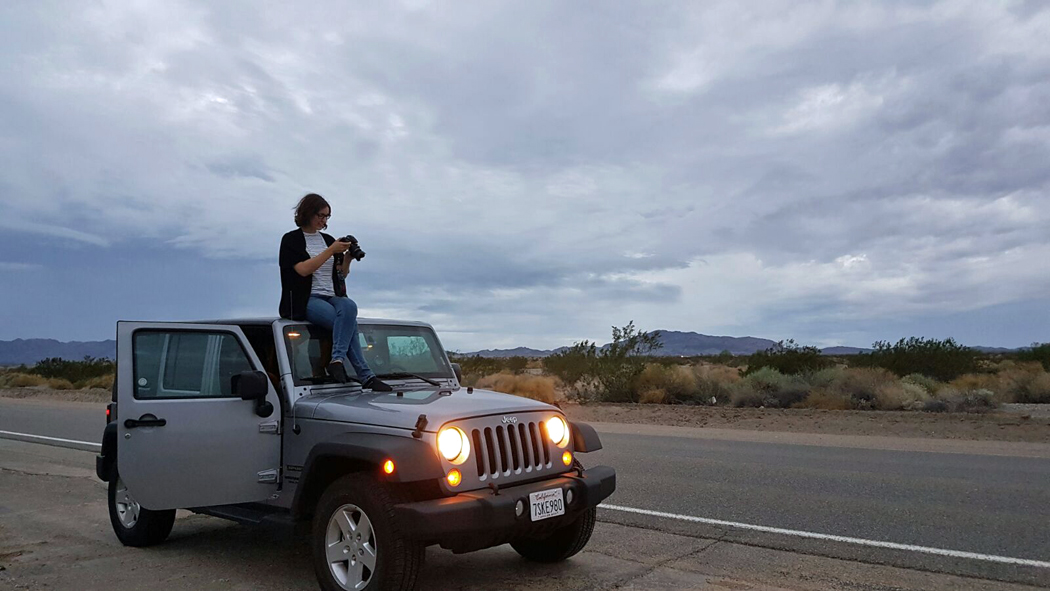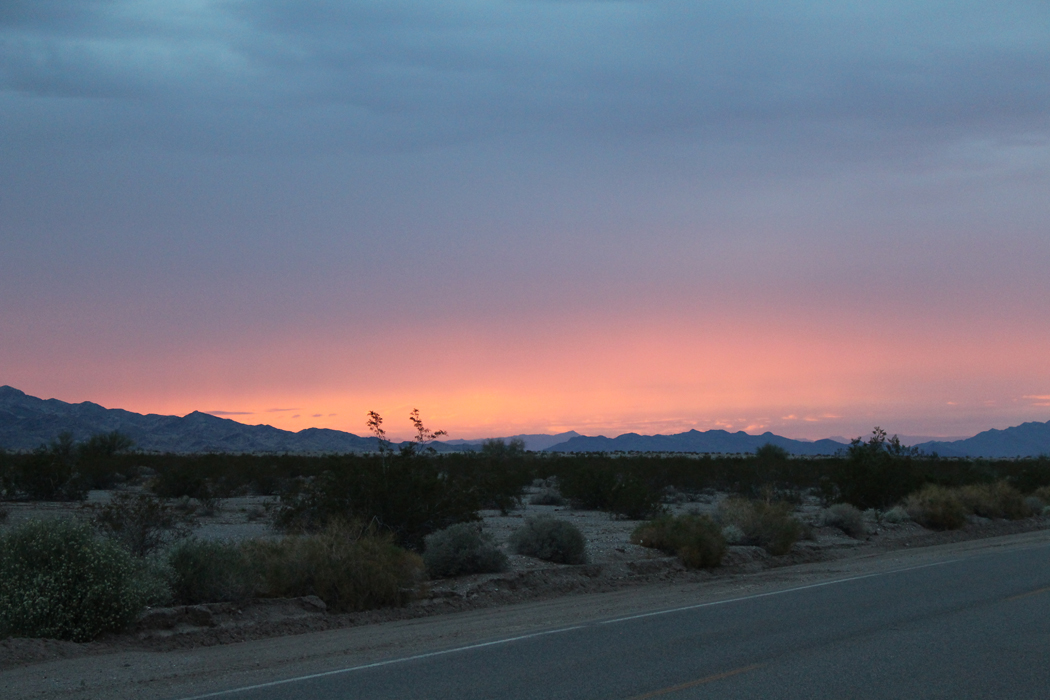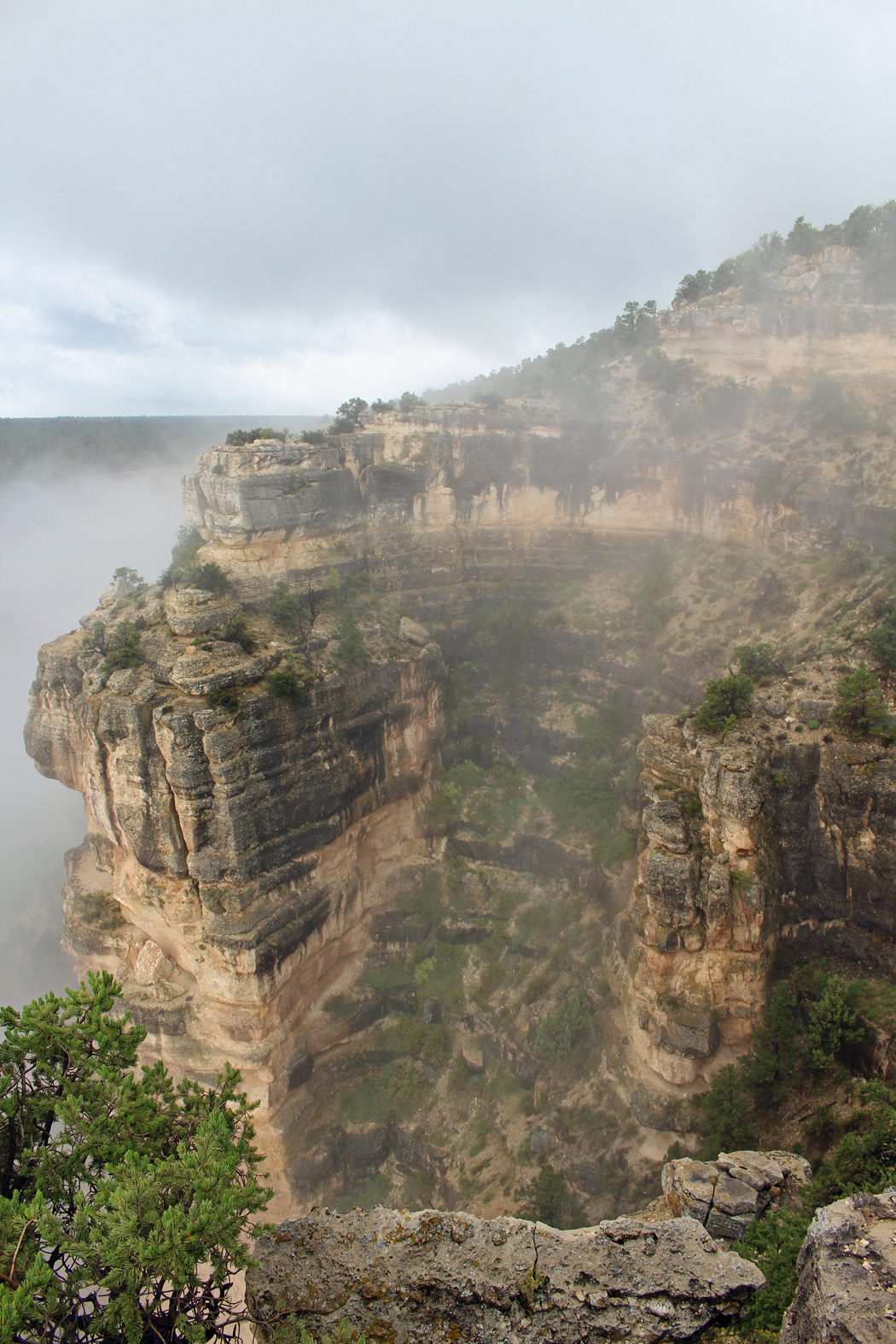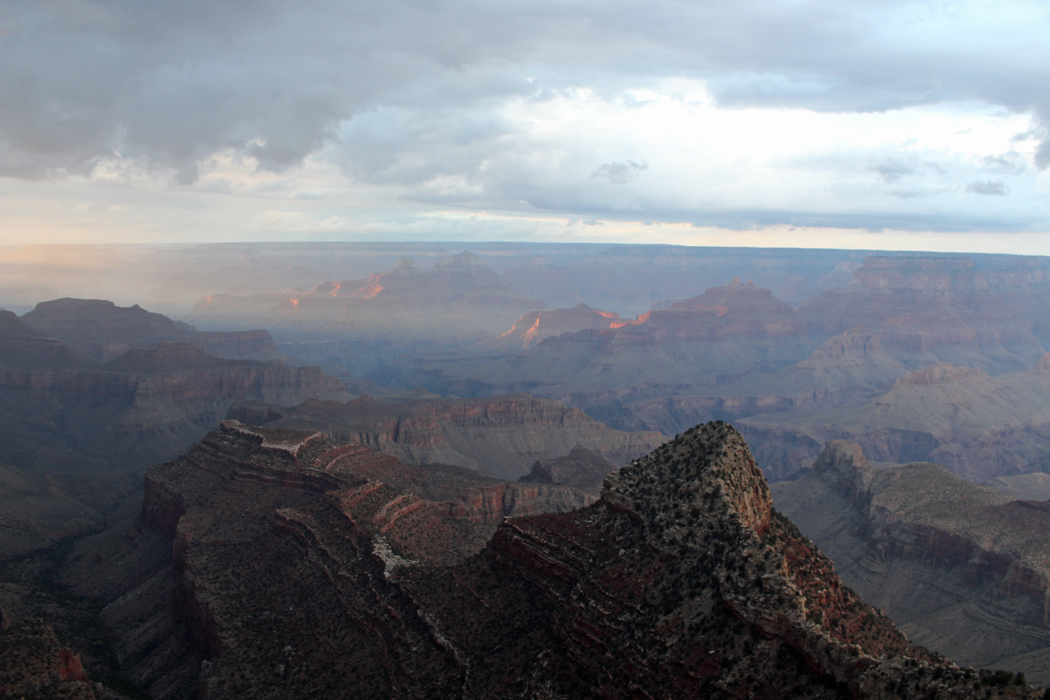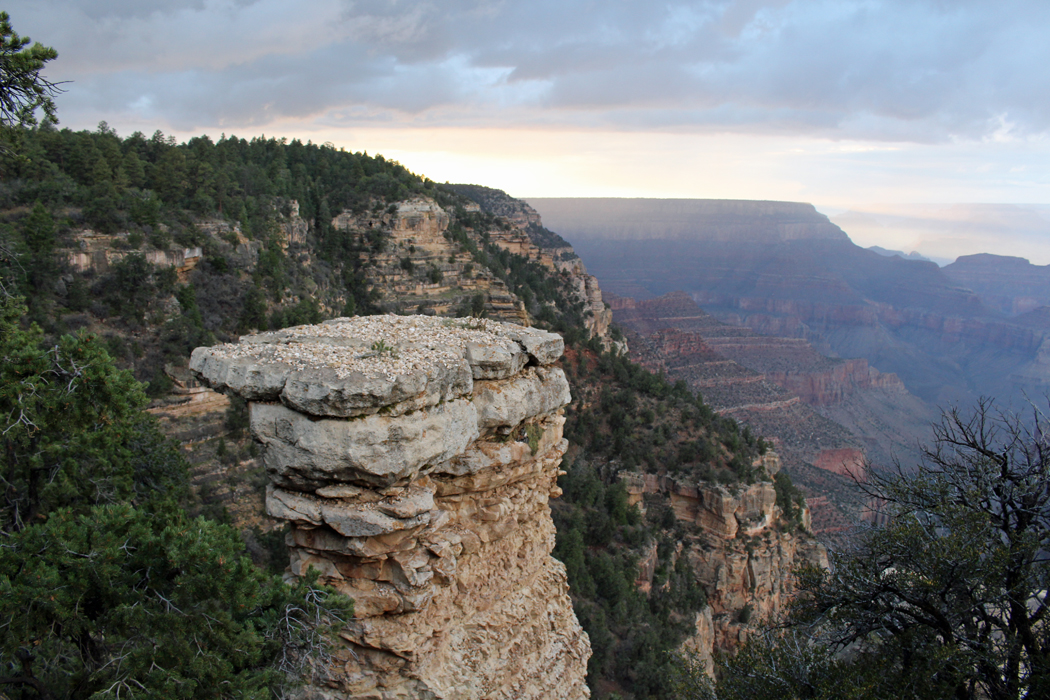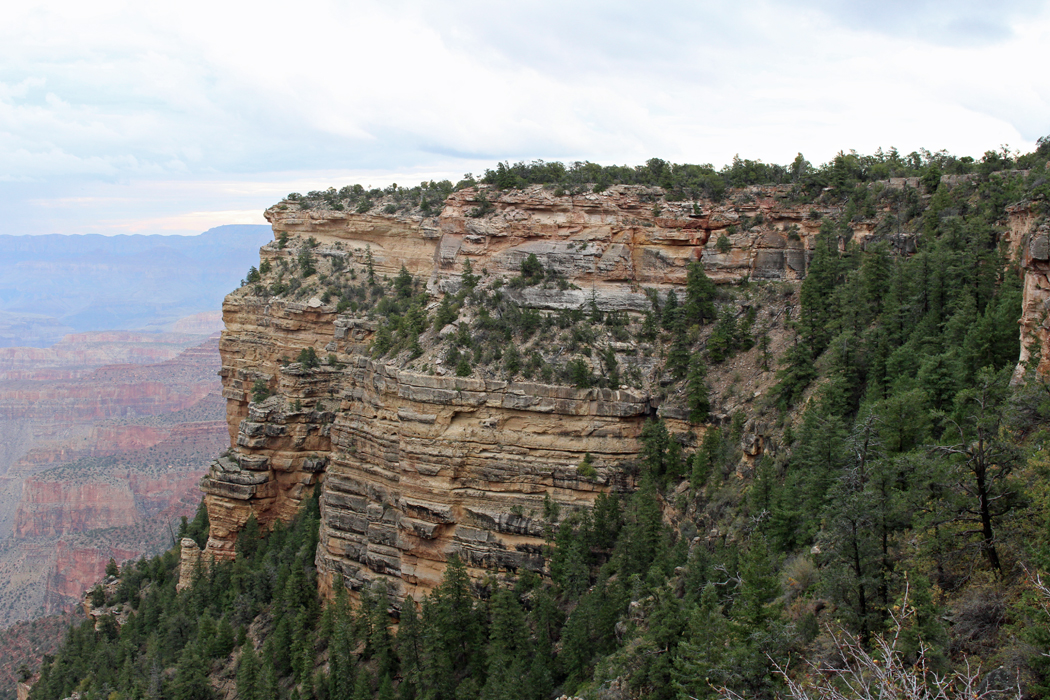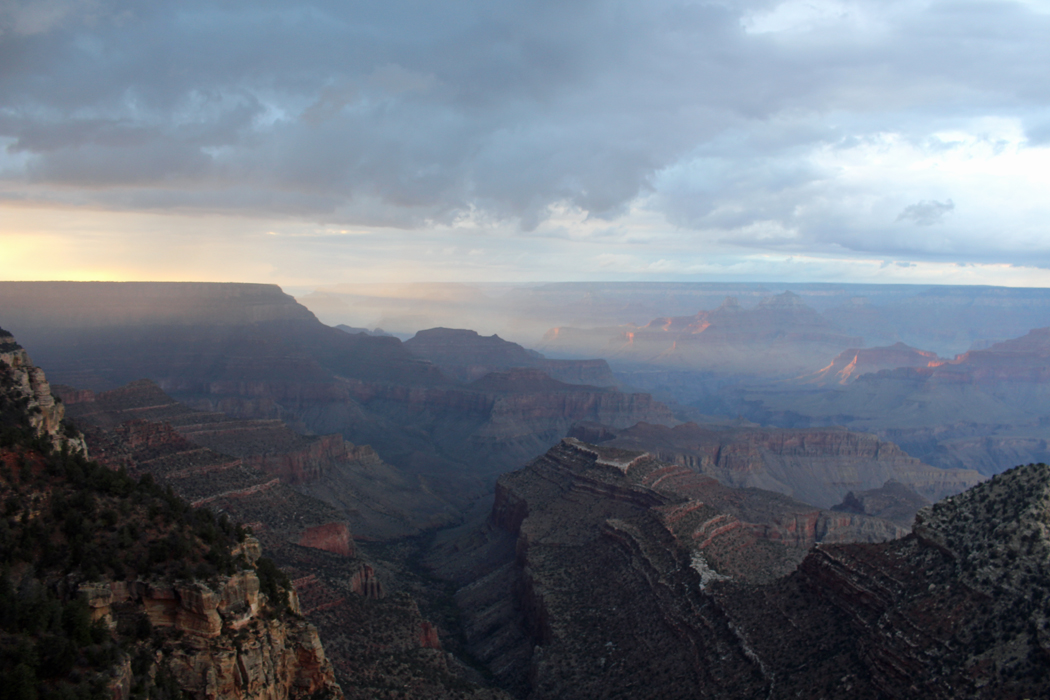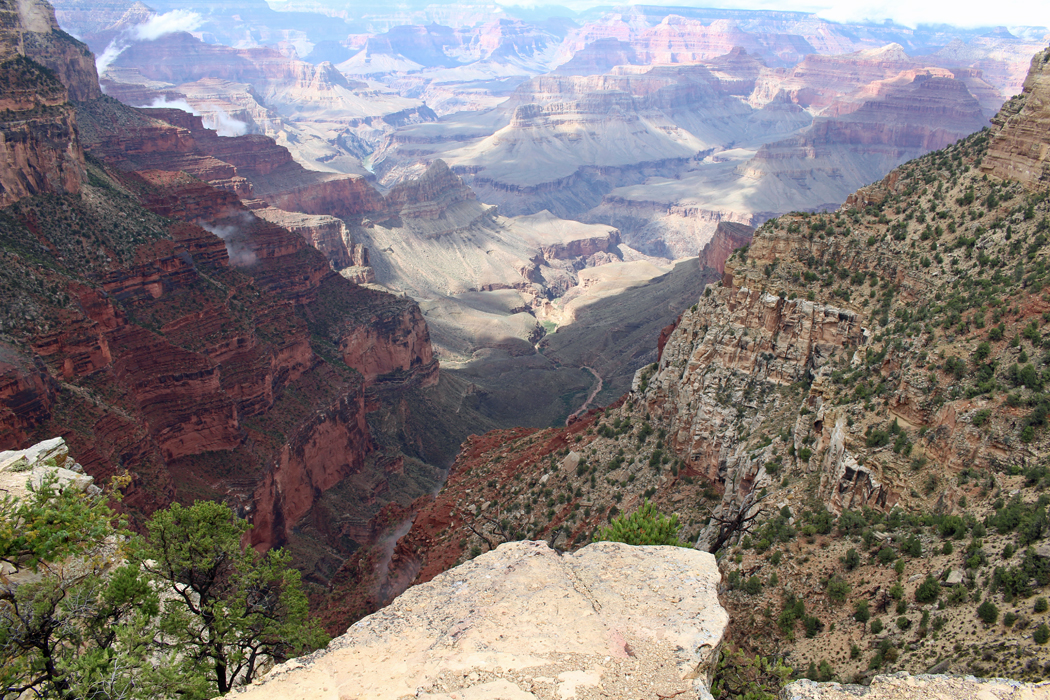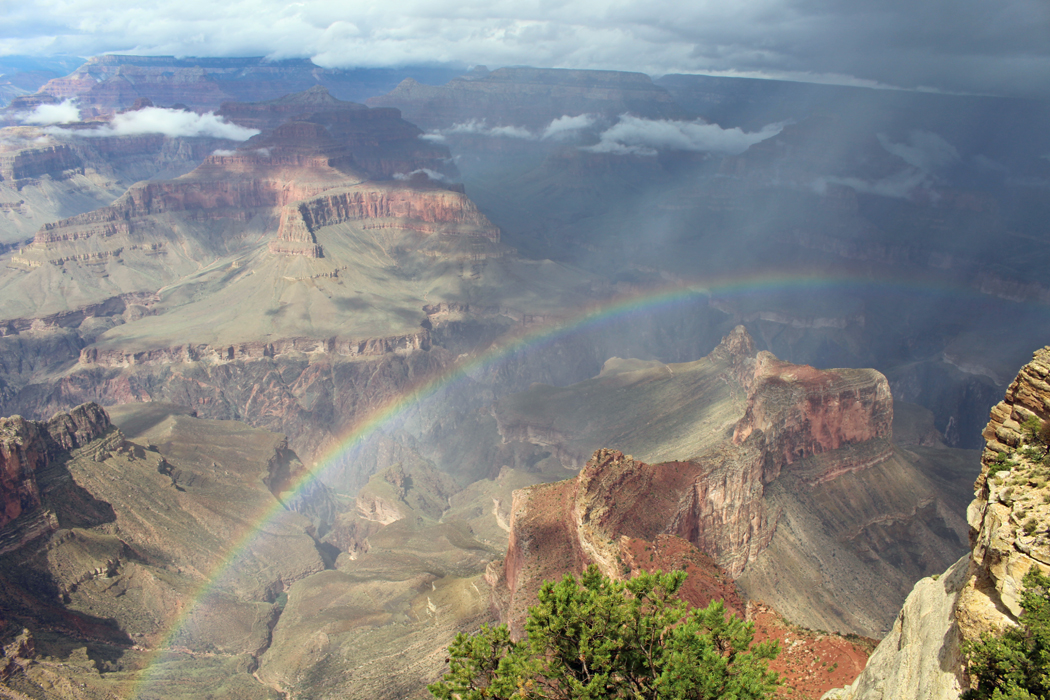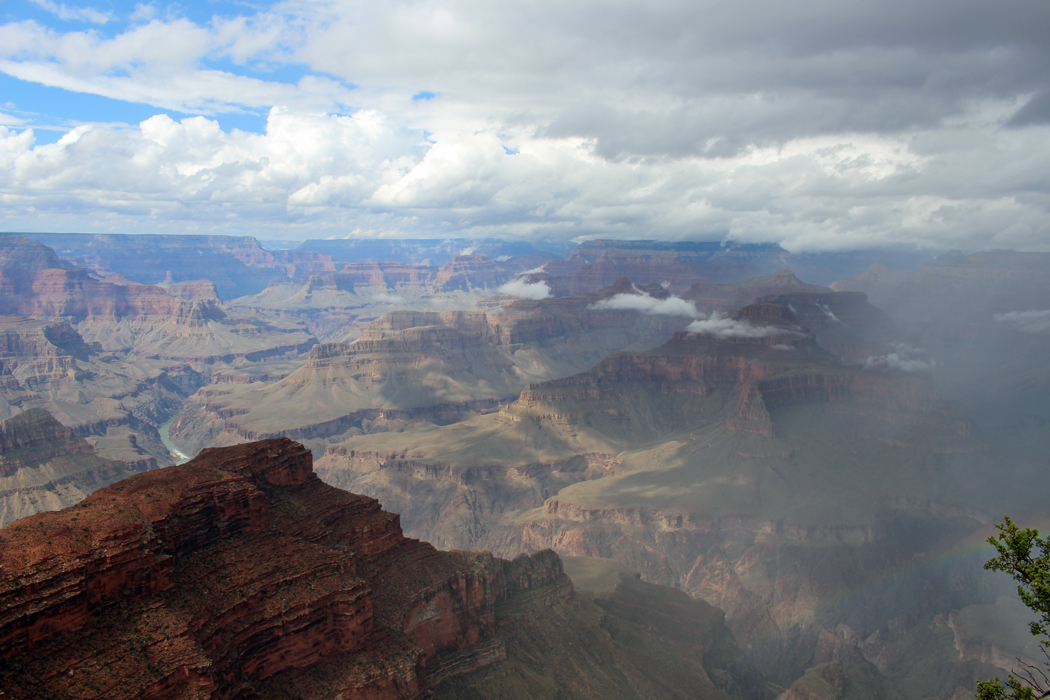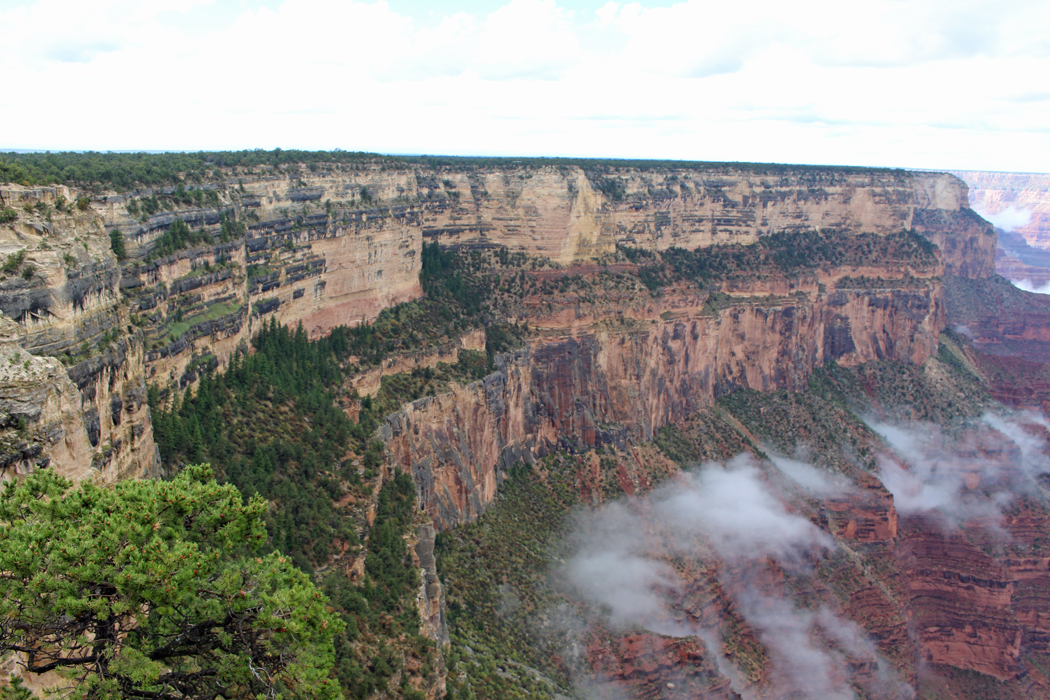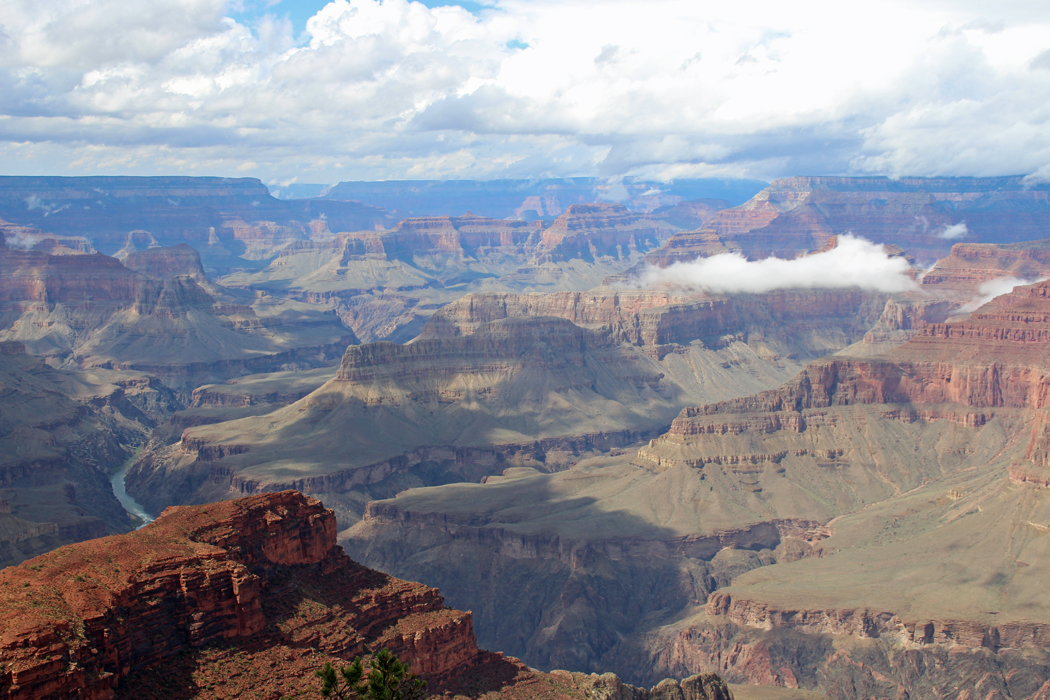 Hoover Dam, Las Vegas
From Williams, we drove back west before turning north toward Las Vegas. On the way, we stopped at the Hoover Dam: an arch-gravity dam in the Black Canyon of the Colorado River, on the border between Arizona and Nevada. First you drive over this massive bridge, which is equipped with vision protection because otherwise there'd be all kinds of rear-end collisions, with the view:
Moments after we arrived in Las Vegas for our two-night stay, it was clear to me that this also wasn't our kind of city! It was interesting to be there, I guess, checking out the casinos and so on, but one night would have been enough. The city is really just a spectacle full of simulacra – but if you've ever been to Paris, you'll get a kick out of the fake Eiffel Tower! ;-)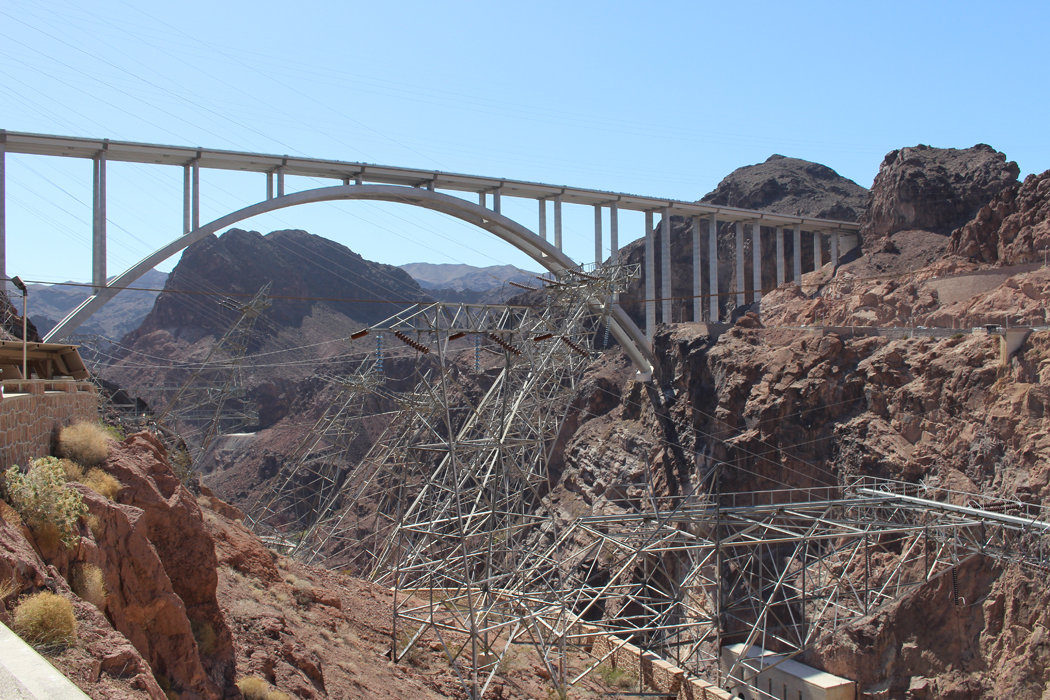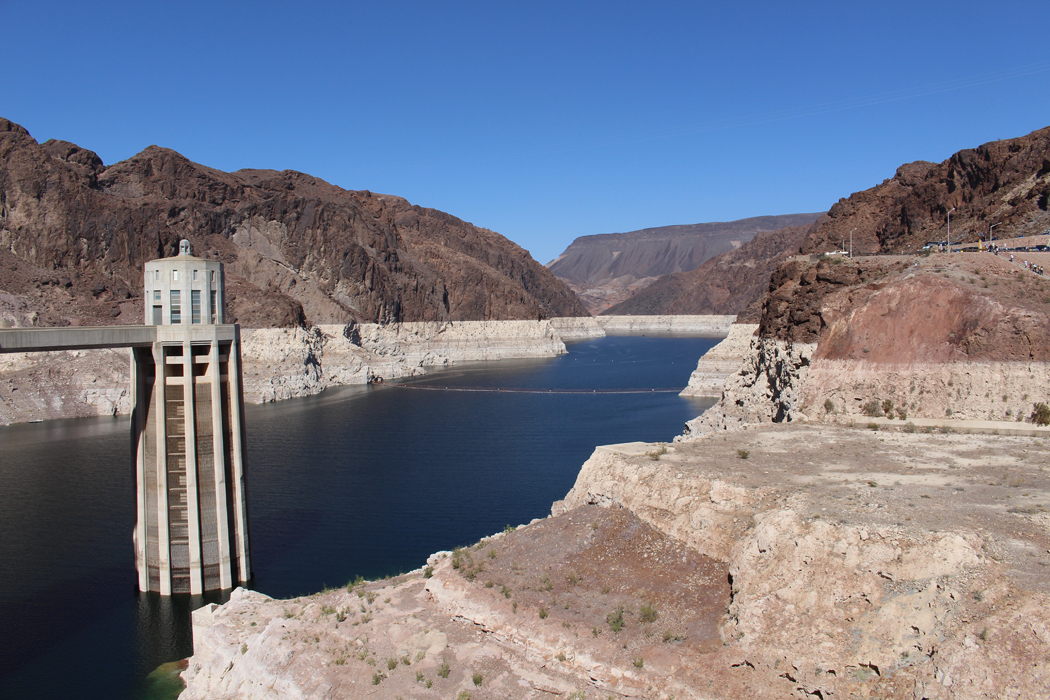 From Las Vegas, we crossed back into California and continued through Death Valley National Park en route to Mammoth Lakes. It was incredibly hot (almost 40°C!), and sometimes we even had to turn the air conditioning off so that the car didn't overheat. Always bring plenty of water – you are driving through the middle of the desert, after all! You can actually go for miles without seeing another human being.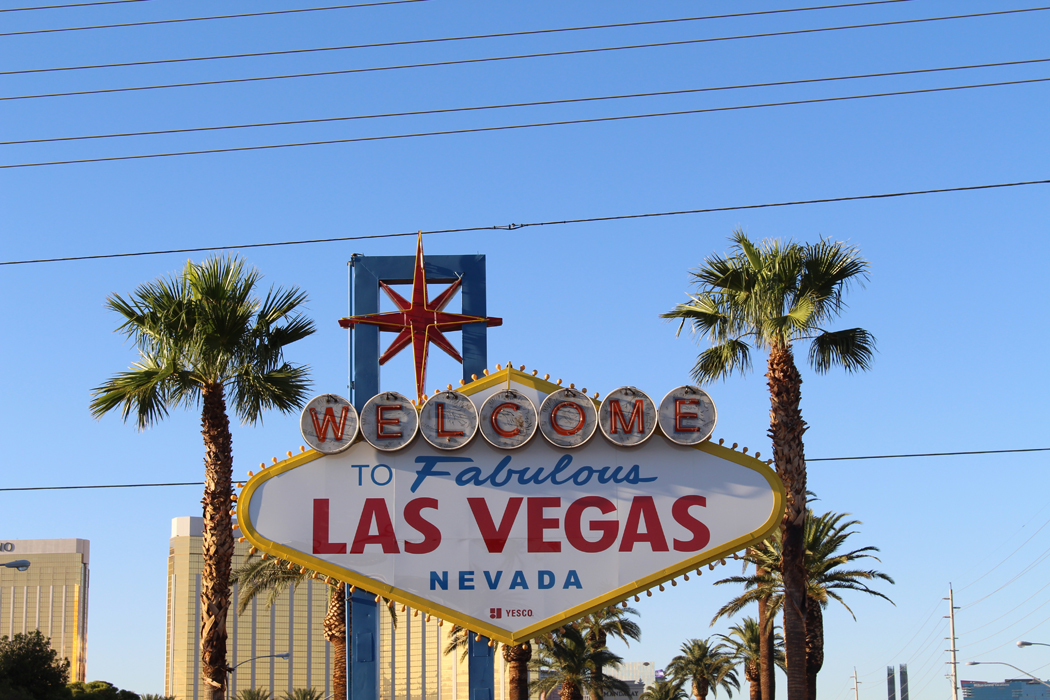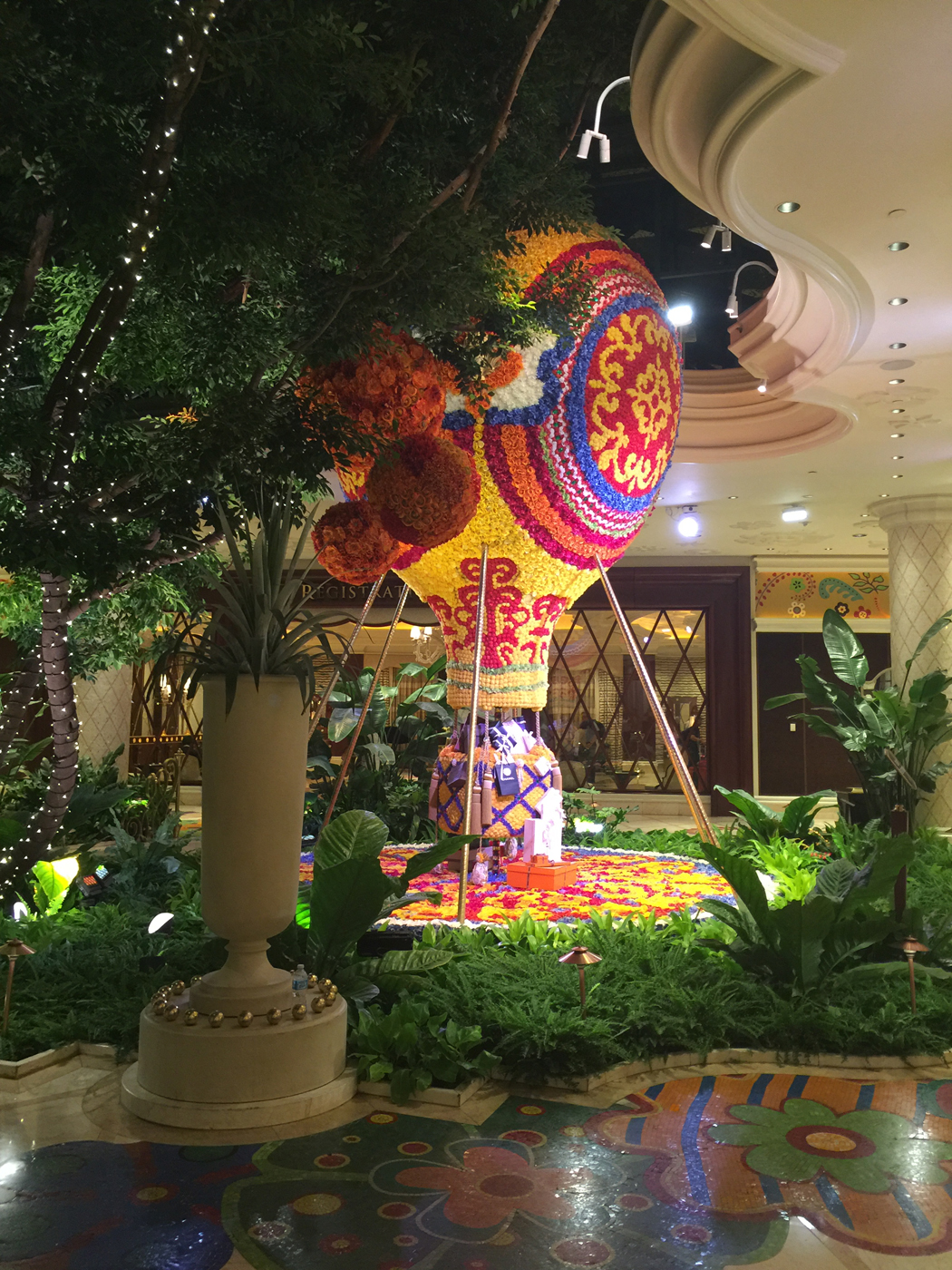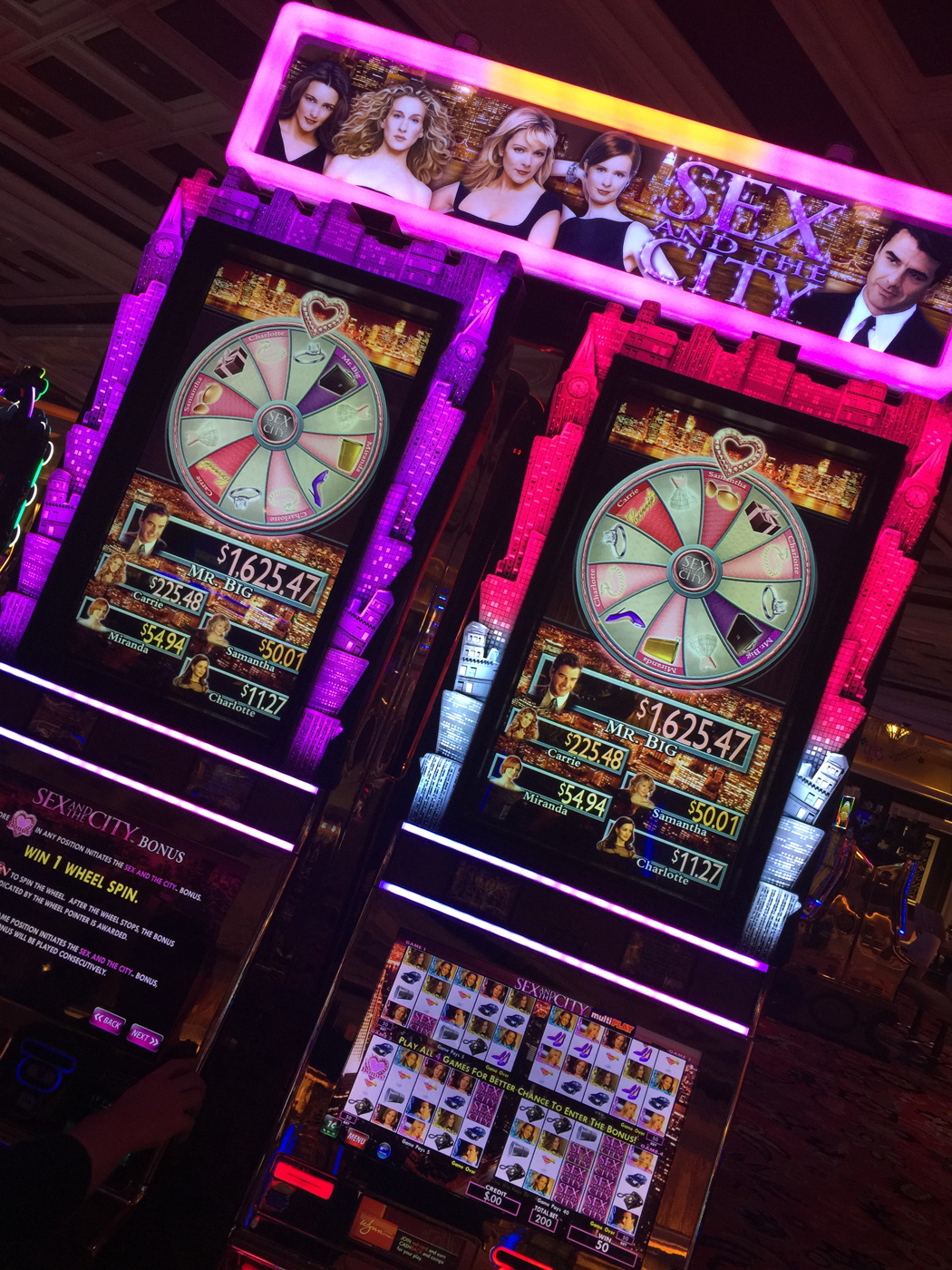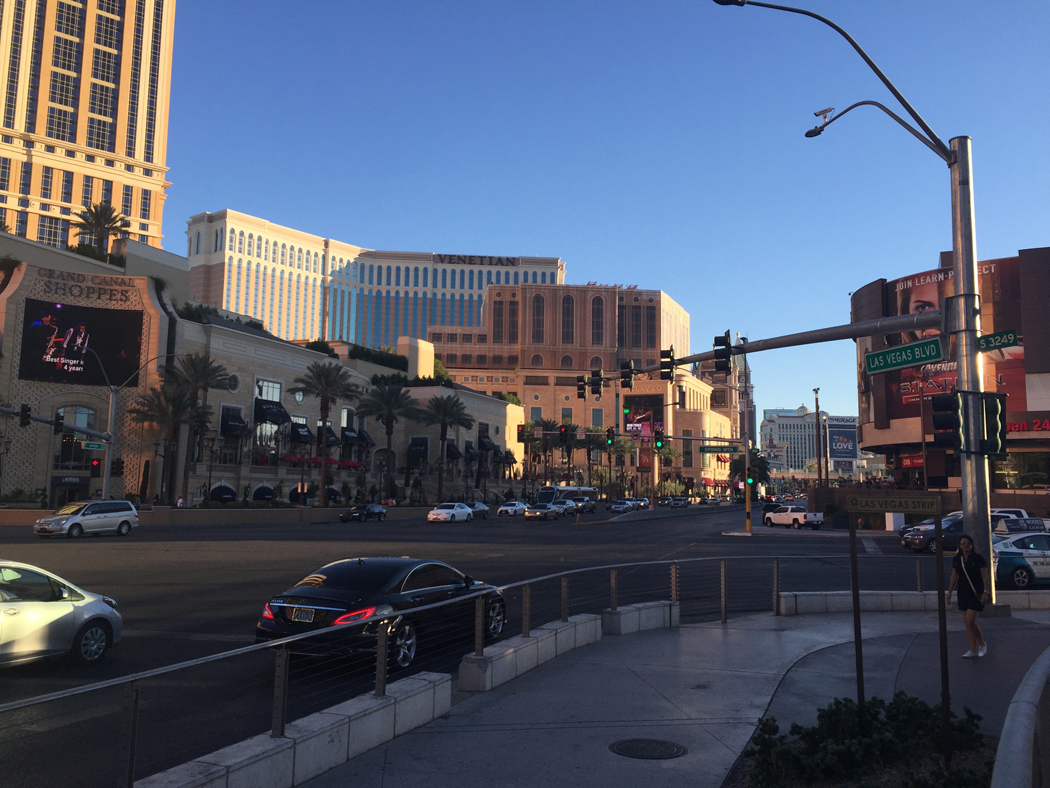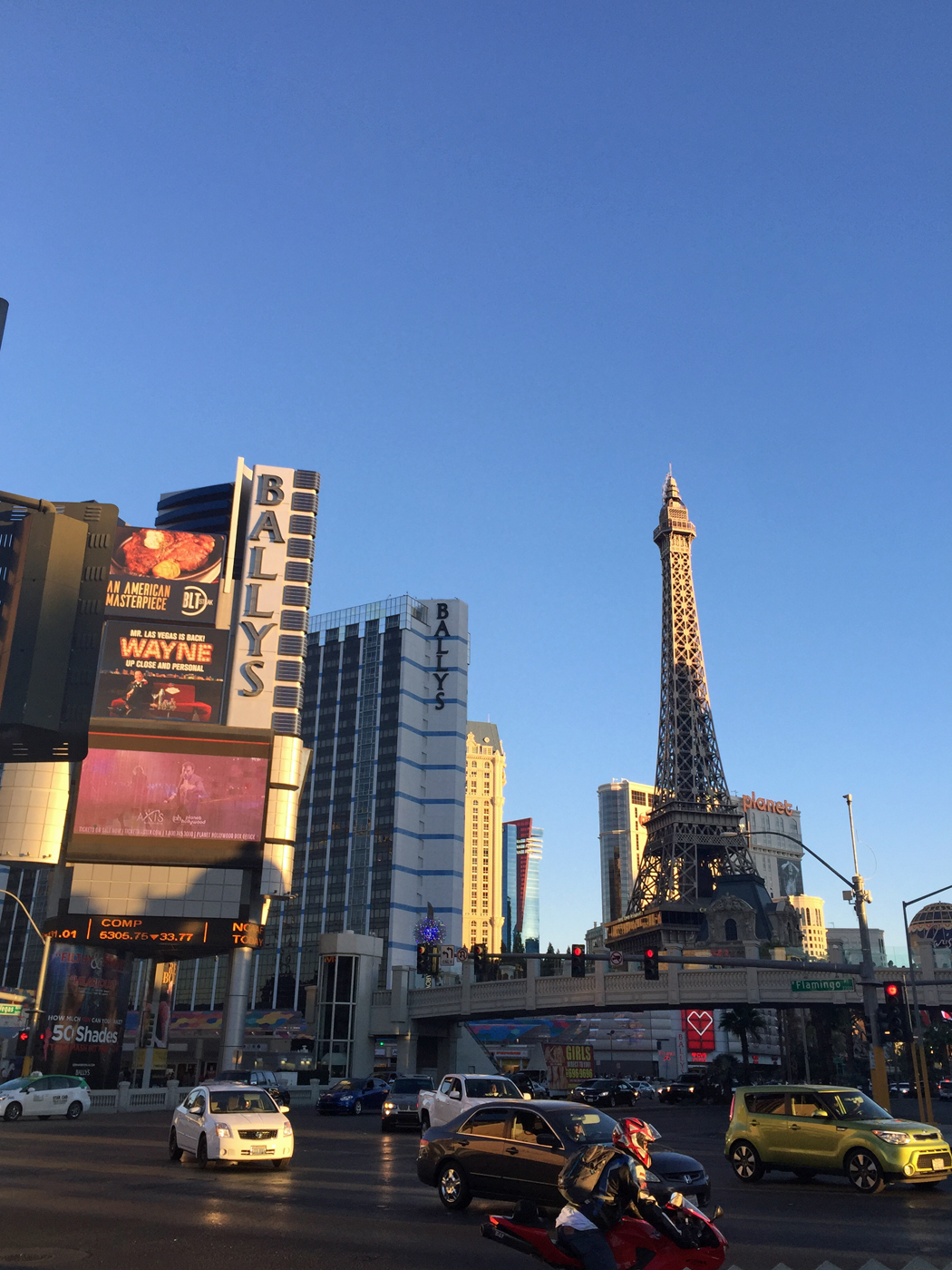 Death Valley
Von Las Vegas aus ging es weiter durch den Death-Valley-Nationalpark bis nach Mammoth Lakes. Es war wahnsinnig heiß (knapp 40°C!) und streckenweise musste man sogar die Klimaanlage wegen Überhitzungsgefahr ausstellen. Wasser sollte man sowieso immer ausreichend dabei haben, schließlich fährt man mitten durch die Wüste. Man kann hier tatsächlich meilenweit fahren, ohne einem Menschen zu begegnen.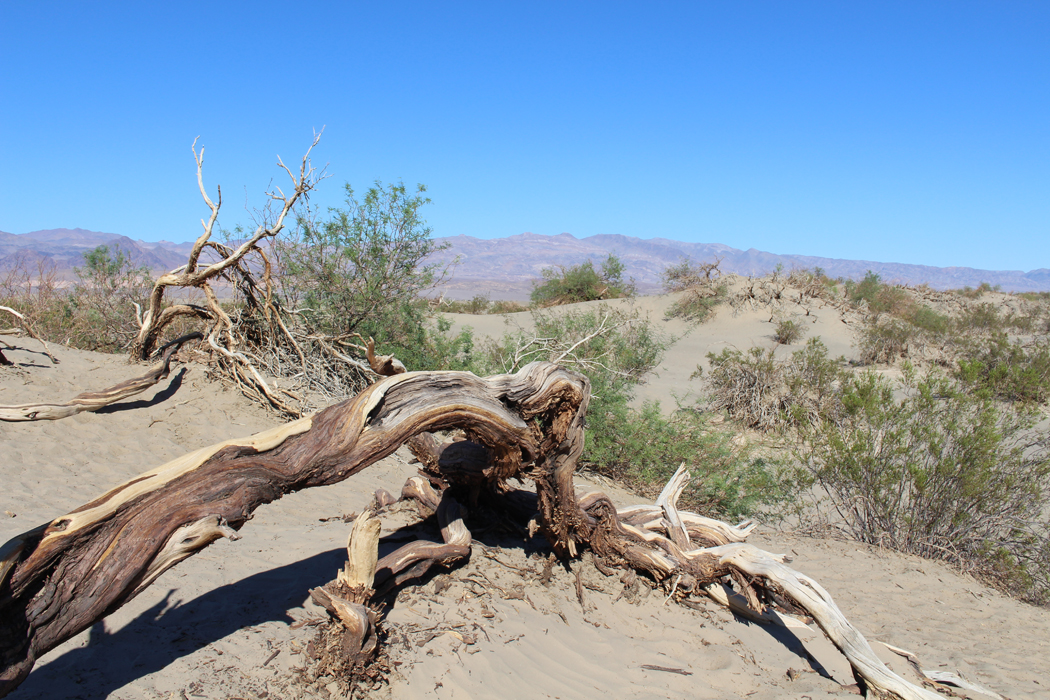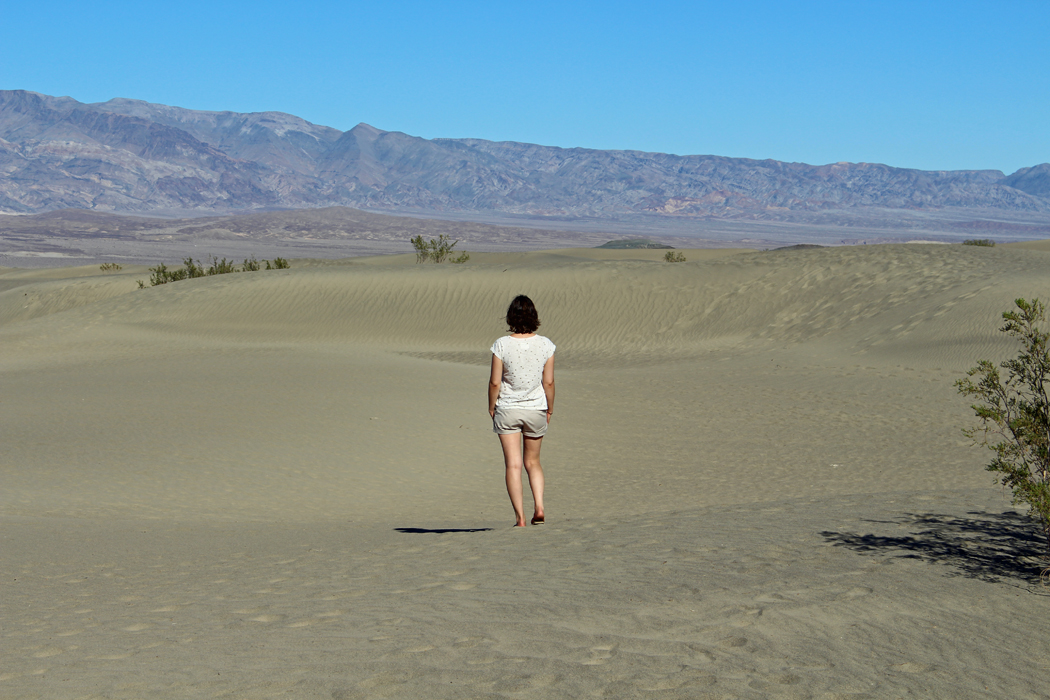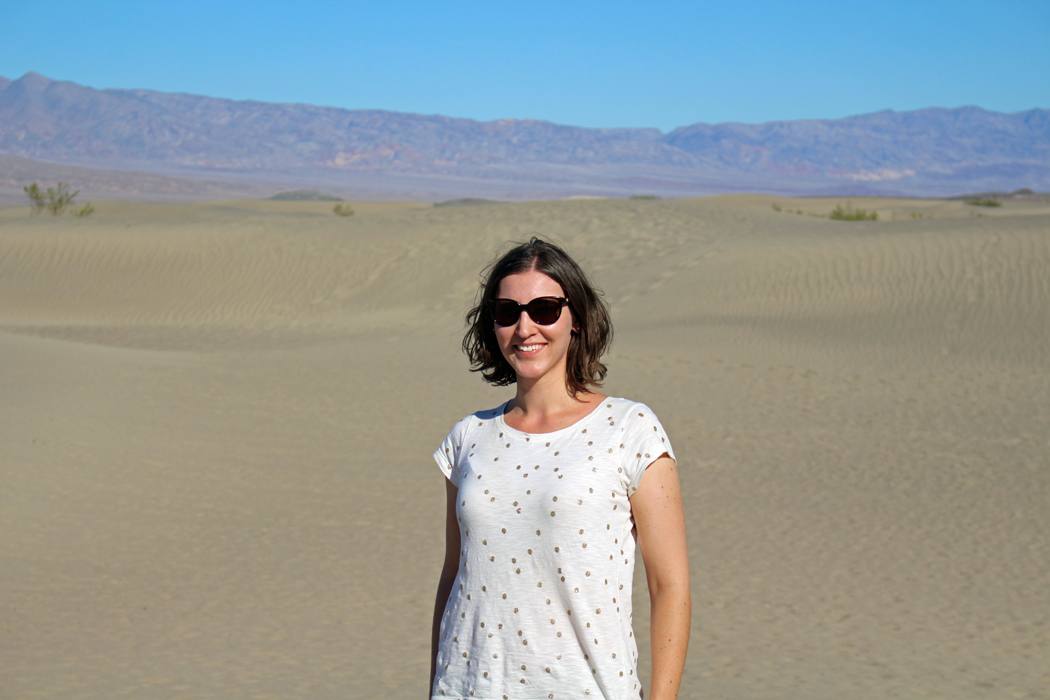 Auf den Fotos oben seht ihr die Mesquite Flat Sand Dunes im Death Valley. Hier wurden endlich alle "Wüsten-Klischees" bedient – ich war nämlich schon etwas traurig, weil ich mir die Wüste komplett anders vorgestellt habe, als sie tatsächlich aussah. Statt riesigen Sanddünen wie hier, bestand der größte Teil der Wüste, durch die wir gefahren sind (z.B. die Mojave-Wüste) aus Gebirge (die Mojave-Würste ist eine Regenschattenwüste).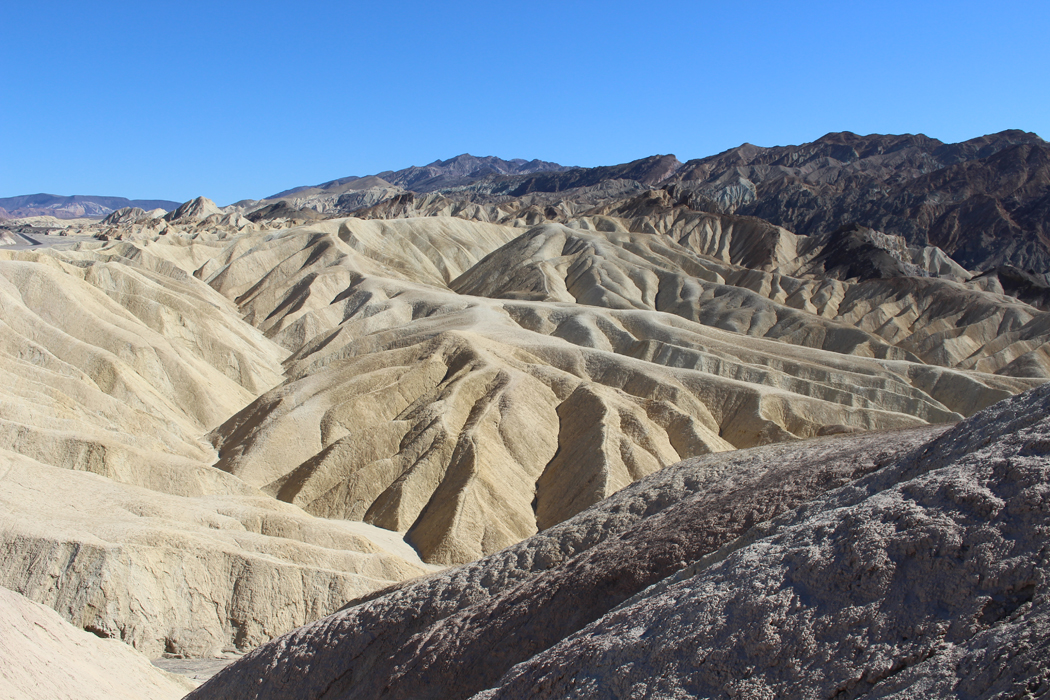 Auf dem Foto oben seht ihr den Zabriskie Point, ein Aussichtspunkt im Death Valley. Dort sieht man die Sedimente des ehemaligen Furnace Creek Lake, der vor fünf Millionen Jahren ausgetrocknet ist.
Mammoth Lakes, Yosemite Nationalpark, San Francisco
Spät abends kamen wir dann in Mammoth Lakes ein, einem kleinen Ort, in dem wir eigentlich nur übernachten wollten, nachdem wir an diesem Tag viele Meilen gefahren sind. In Mammoth Lakes wurden wir von diesem wunderbaren Sonnenuntergang begrüßt: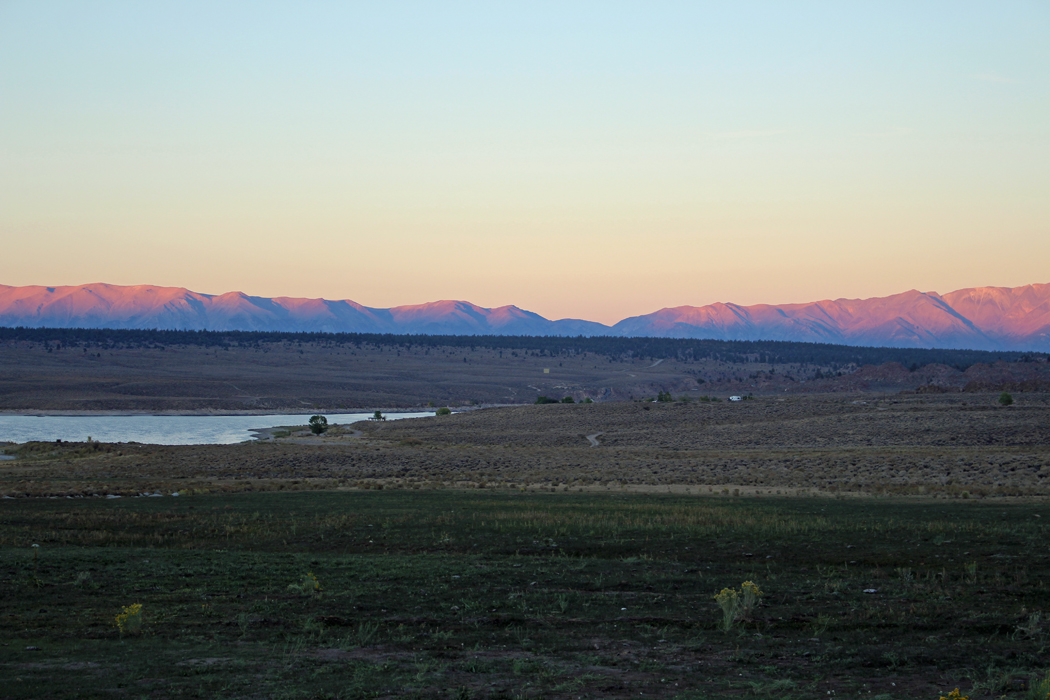 In unserer Unterkunft angekommen, erfuhren wir von den Besitzern der Lodge, in der wir übernachteten, dass wir die Stadt auf keinen Fall verlassen dürfen, ohne uns die Twin Lakes angesehen zu haben. Also machten wir uns am nächsten Morgen mit unserem Gepäck auf die Weiterfahrt und hielten zunächst beim Bäcker, der uns empfohlen wurde, holten uns Kaffee und Essen und fuhren zu den Twin Lakes. Der Blick war atemberaubend, das Foto kann dies gar nicht wiedergeben. "Hinter mir" ist nämlich noch ein weiterer riesiger See, der andere Zwilling! ;-)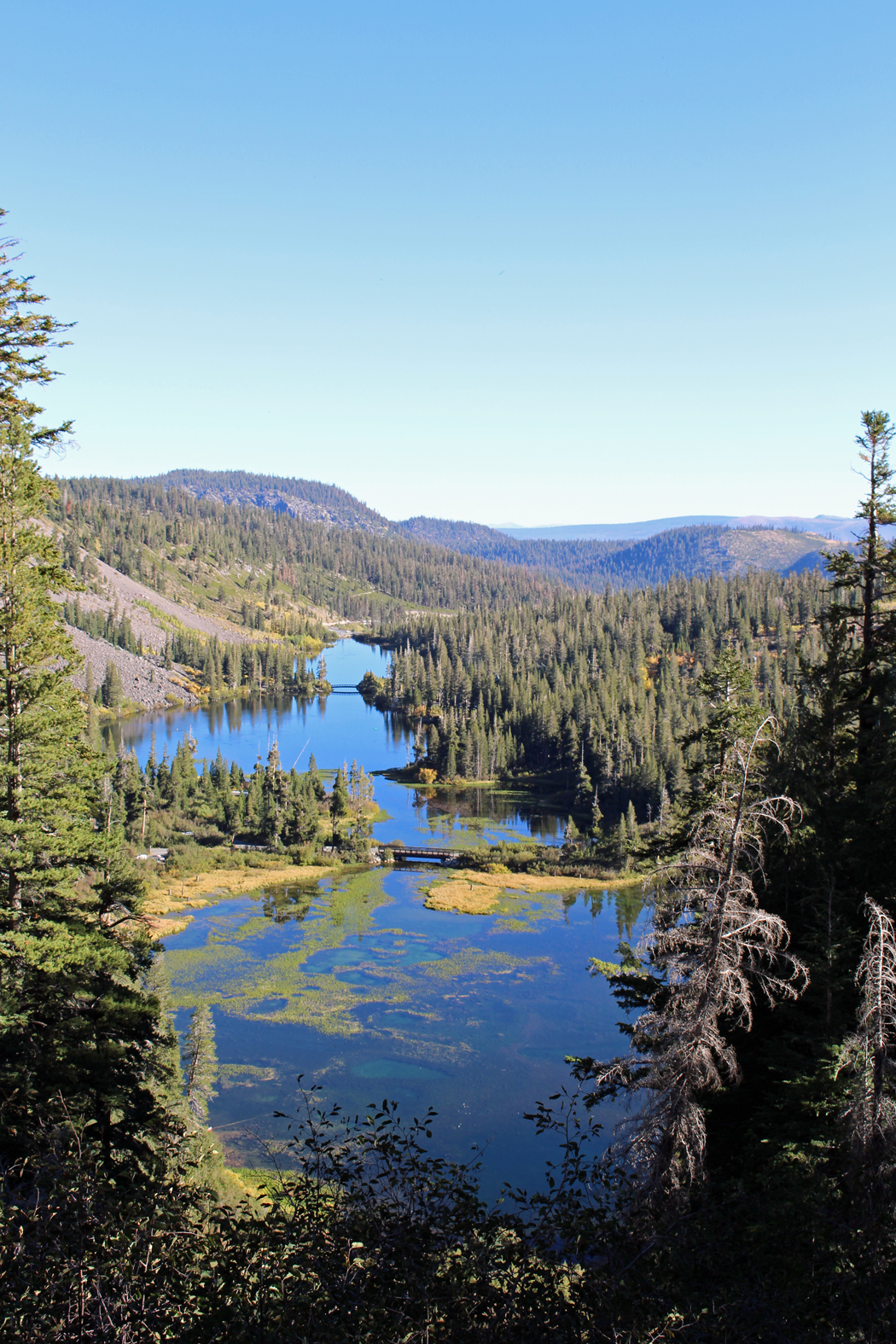 Wir wären gerne etwas länger dort geblieben, aber die Zeit ließ es leider nicht zu, denn an diesem Tag mussten wir noch nach San Francisco fahren. Also schauten wir uns noch schnell den Horseshoe Lake, Lake Mamie und Lake Mary an (alle in unmittelbarer Nähe zu den Twin Lakes) und fuhren dann weiter in Richtung Yosemite Nationalpark.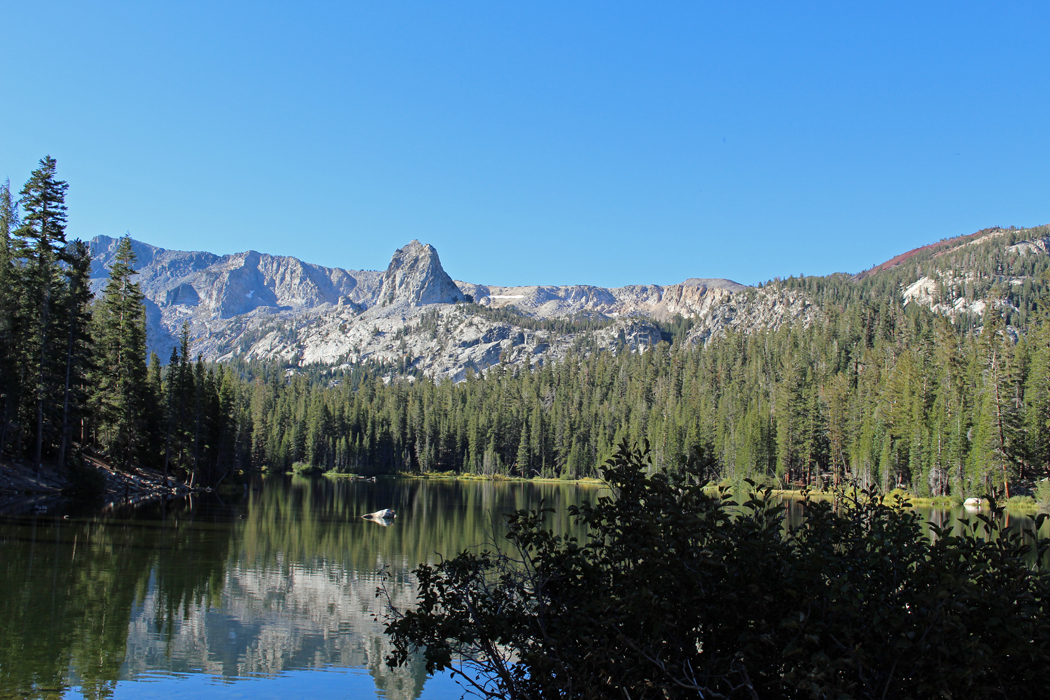 Bevor wir in den Nationalpark fuhren, machten wir noch einen Halt beim June Lake Loop und am Mono Lake, die sich sehr nah am Eingang des Parks befinden (Tioga Pass).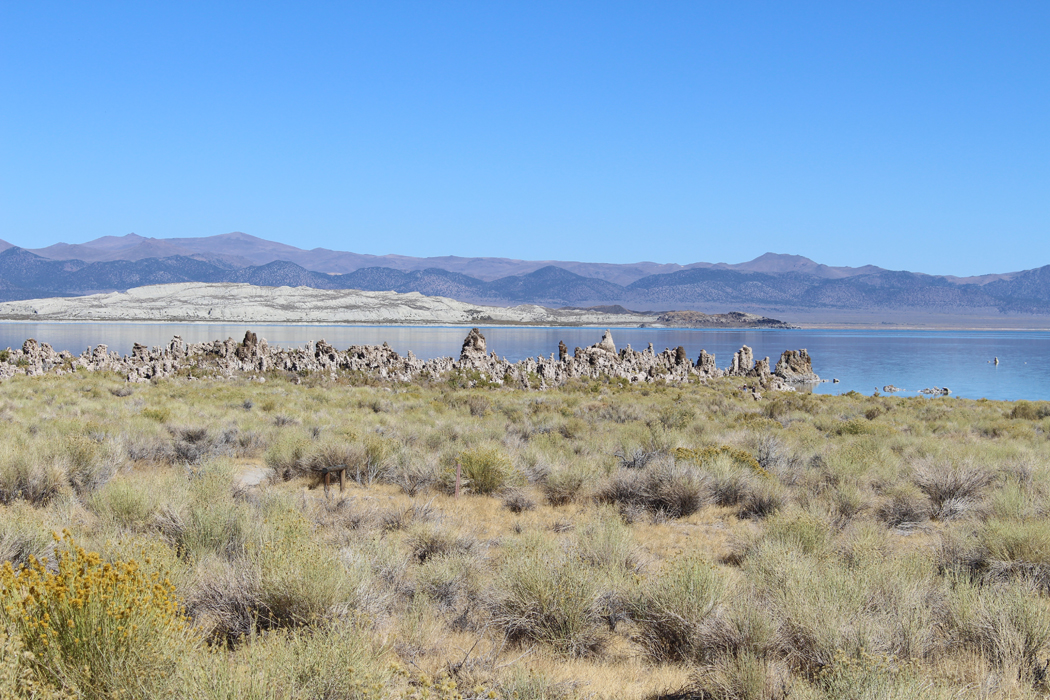 Über den Tioga Pass (der leider letztes Jahr gesperrt war, als wir dort waren), fuhren wir dann zurück nach San Francisco.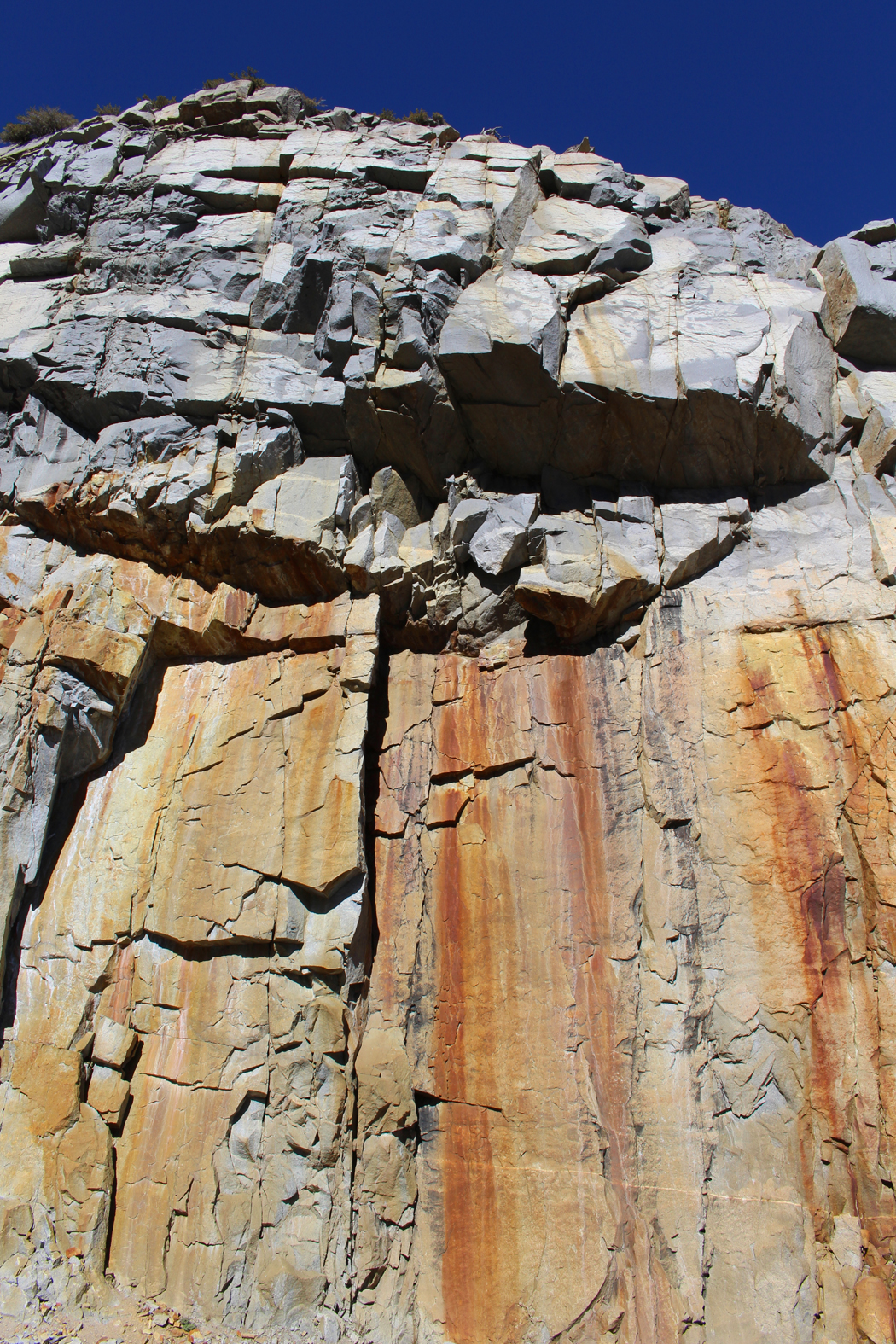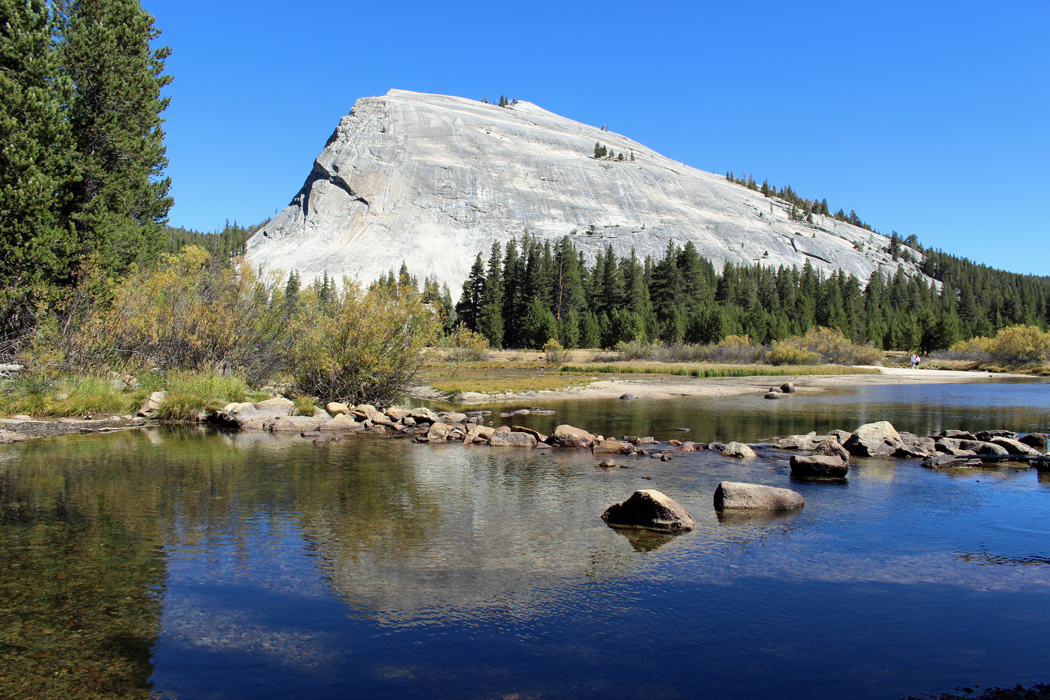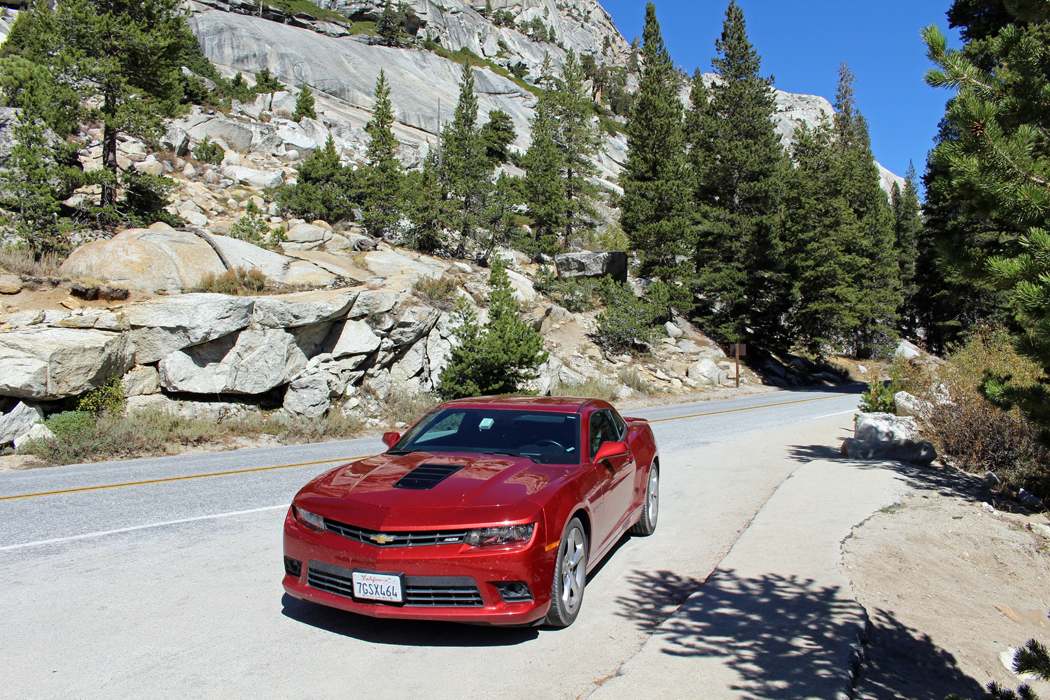 Die Dürre, Waldbrände und Tornados in Kalifornien
Zum Schluss noch ein paar Worte zum Wetter, der Dürre und den Waldbränden in Kalifornien, von denen ja auch bei uns in den Medien immer mal wieder die Rede ist. In Kalifornien herrschen seit Jahren verheerende Waldbrände und das Wasser ist knapp, die Dürre allgegenwärtig. In den Hotels wird sowieso darauf hingewiesen, dass man das Wasser nur sparsam verwenden soll und selbst auf den Highways sind Anzeigetafeln, die zur Achtsamkeit mahnen. Wie nah die Waldbrände uns zeitweise waren, wurde uns dann an zwei Orten bewusst – man denkt ja immer, solche Dinge sind weit weg. Zum ersten Mal konfrontiert wurden wir damit bei Big Sur, als wir den Julia Pfeiffer Burns National Park besuchen wollten. Der Park war komplett geschlossen und Autofahrer wurden überall darauf hingewiesen, zügig weiter zu fahren und nicht stehen zu bleiben. Bei einem Stop in einem Café einige Meilen hinter den Hinweisen erfuhren wir dann, dass das Feuer direkt hinter dem Park lodert(e). Am letzten Tag vor unserem Abflug fuhren wir durch den Yosemite Nationalpark zurück nach San Francisco – und sahen plötzlich nur wenige Meilen von uns entfernt einen riesigen Waldbrand bei Moccasin. Überall war Rauch und auch das Feuer konnten wir vom Auto aus sehen. Löschflugzeuge waren über dem Feuer und viele Löschfahrzeuge kamen uns entgegen – später erfuhren wir dann, dass das Feuer nur knapp eine Stunde, bevor wir dort vorbeifuhren, ausgebrochen war. Zum Glück kam niemand bei diesem Brand ums Leben und auch Häuser waren nicht betroffen – aber die Natur wird natürlich zerstört. Bereits im Yosemite Nationalpark sahen wir riesige Flächen mit abgebrannten Bäumen. Und als wäre das noch nicht genug, haben wir eine weitere Naturgewalt mitbekommen: Mitten in der Wüste und einige Meilen vom Waldbrand beim Yosemite Nationalpark entfernt sahen wir plötzlich zwei Tornados. Wahnsinnige Naturgewalten, die ich erst einmal verarbeiten musste.
Der Rückflug
Auf dem Rückflug hatten wir den Luxus, in der Business Class zurück nach Hamburg zu fliegen – einem Meilenupgrade sei Dank! Es war ohne Frage eine Erfahrung (die mein Mann schon vor mir gemacht hatte und seitdem am liebsten nie mehr Economy fliegen würde), aber ich brauche das nicht jedes Mal – hätten wir die Tickets mit "richtigem Geld" statt Meilen bezahlt, hätte ich mich geärgert, denn Preis-Leistung haben für mich nicht gestimmt. Ein großer Luxus ist natürlich, dass man seinen Sitz komplett verstellen und somit sogar liegen und somit auch gut schlafen kann (auch die Härte des Sitzes kann man verstellen – crazy)! Und das Essen ist natürlich auch besser als in der Economy Class – man kann à la carte bestellen und bekommt ein 3-Gänge-Menü serviert (und sogar eine Tischdecke und natürlich richtiges Geschirr und Besteck; zeige ich euch noch). All das rechtfertigt meiner Meinung nach aber diesen hohen Preis nicht. Wie am Anfang schon geschrieben fand ich die Investition für das Premium-Economy-Ticket hingegen gut. Hier fand ich die erweiterte Beinfreiheit, den komfortableren Sitz und das bessere Essen im Gegensatz zur Economy-Klasse sehr angenehm. Falls euch das Premium-Economy-Ticket zu teuer ist, könnt ihr der Lufthansa online einen Preis vorschlagen, der dann entweder angenommen oder abgelehnt wird – einen Versuch ist das in jedem Fall wert.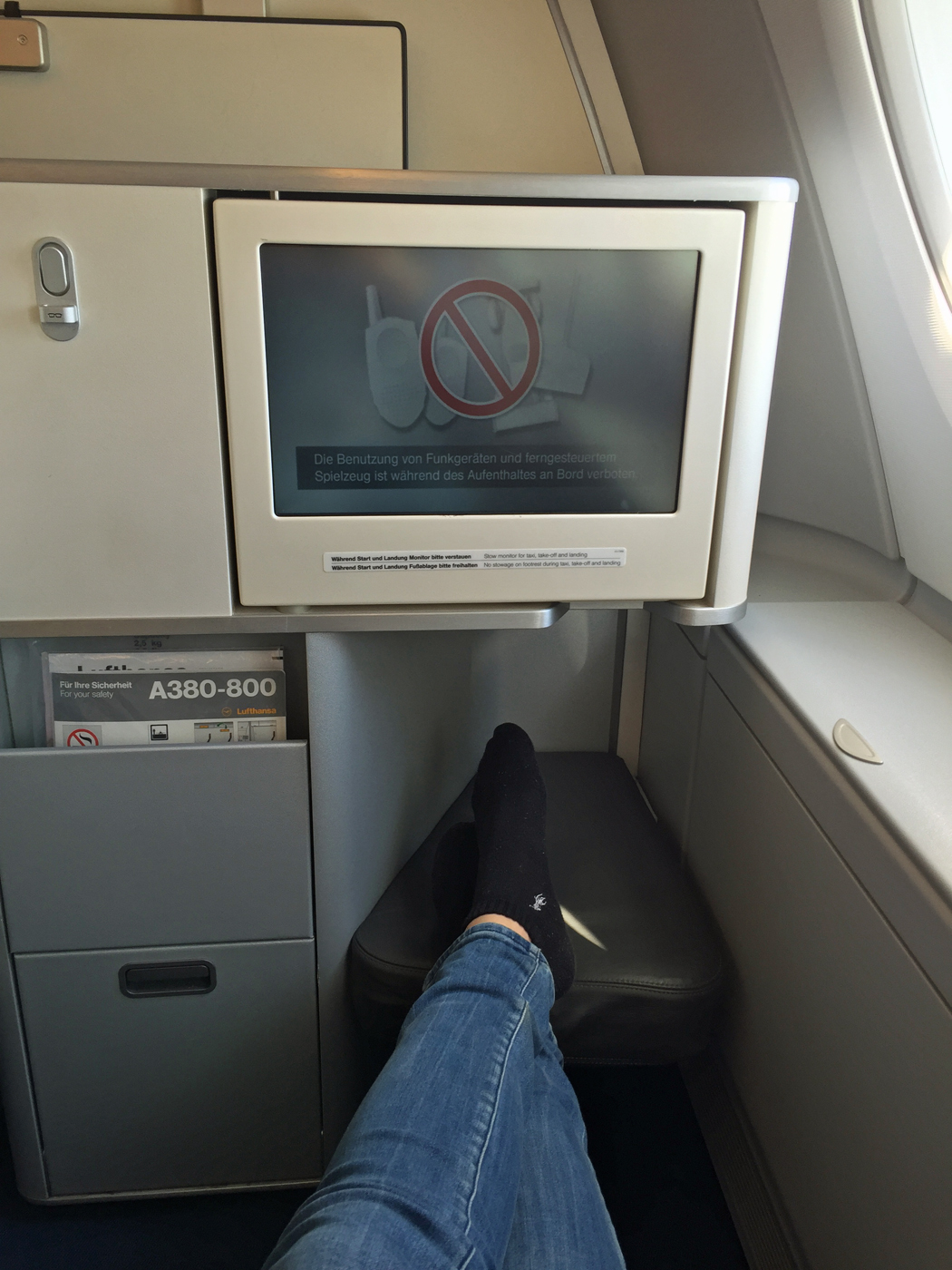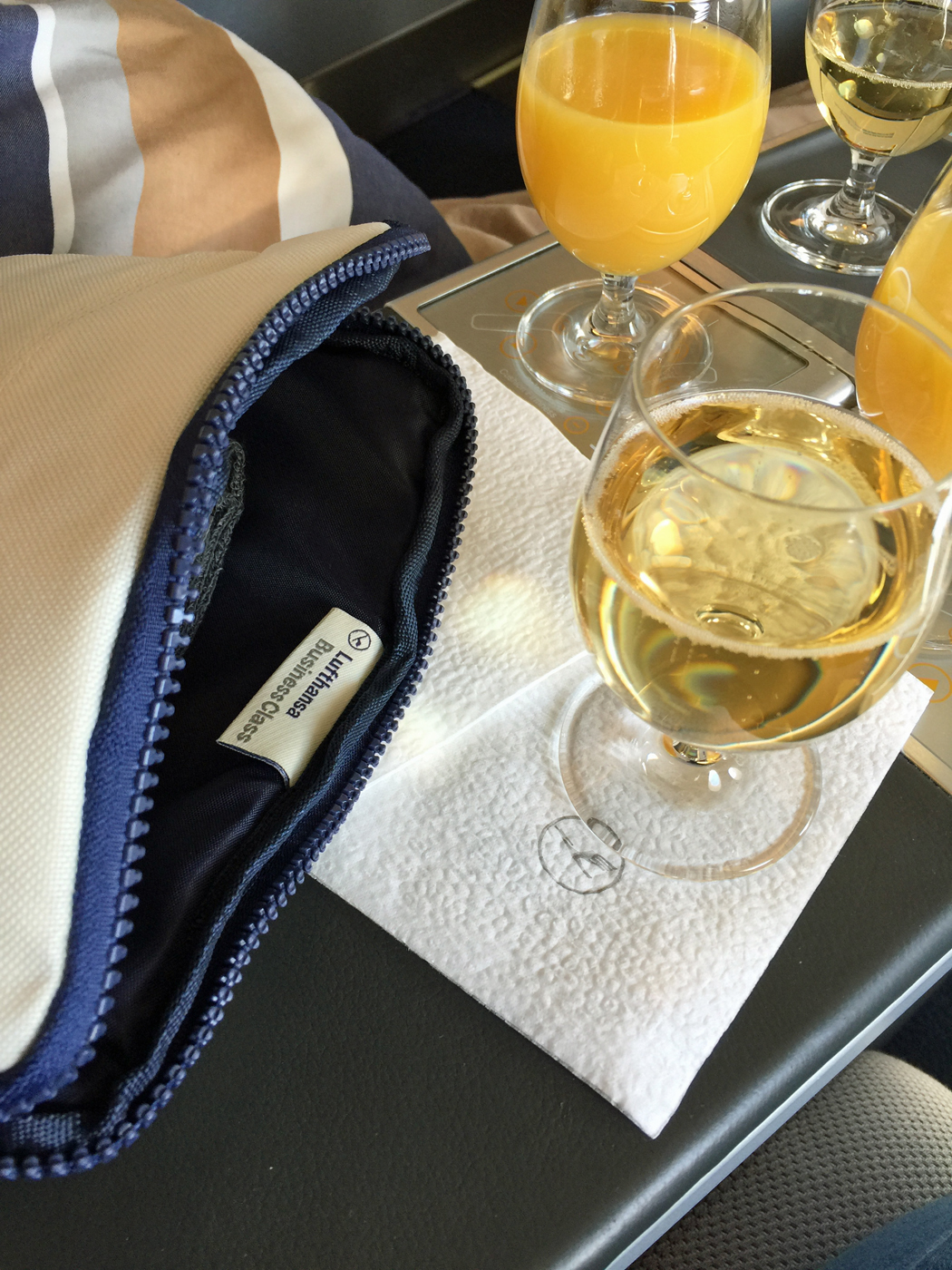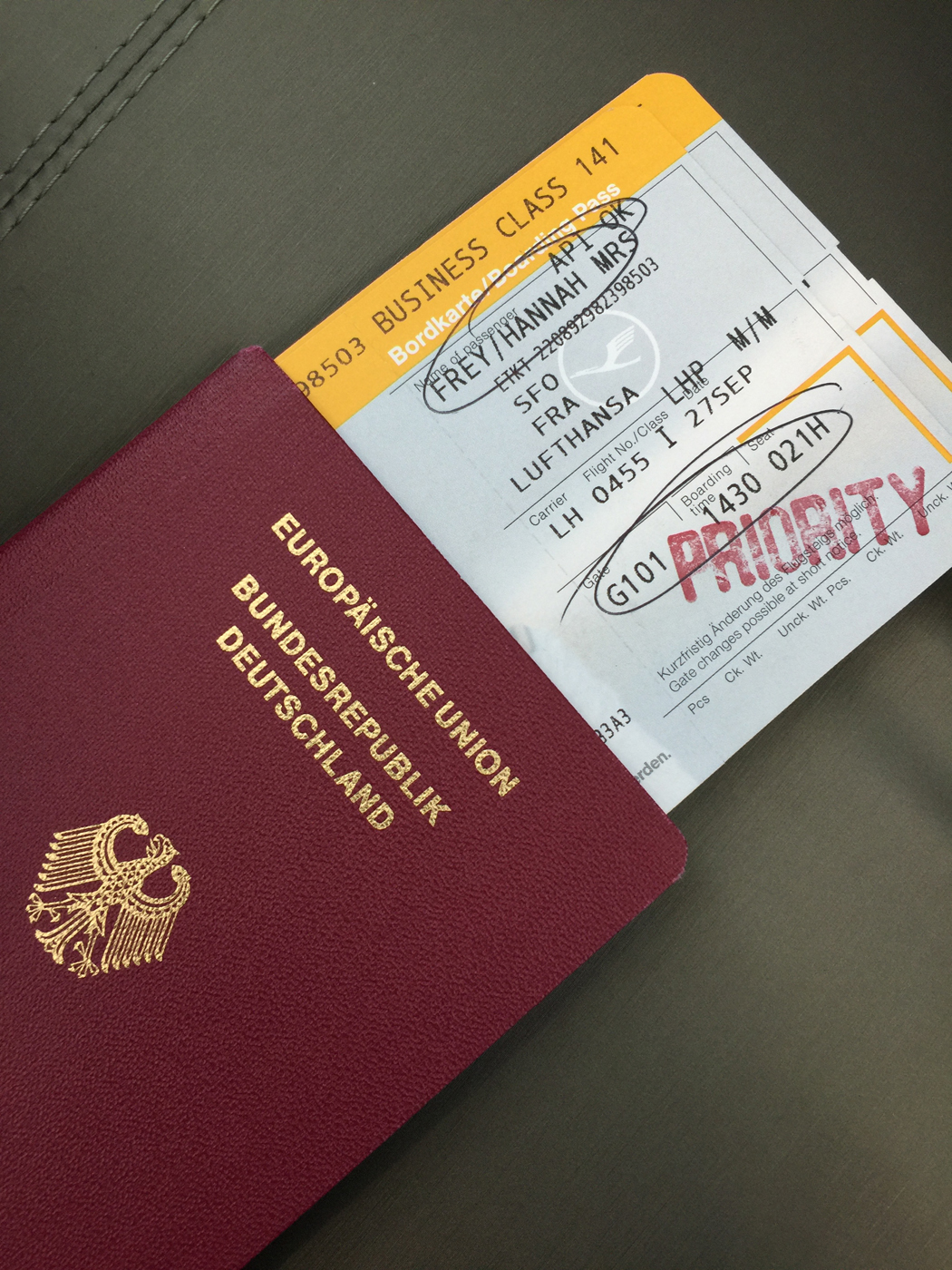 Ich hätte noch viel mehr erzählen können, aber das hätte den Rahmen gesprengt. Wenn ihr Fragen habt, schreibt sie einfach die Kommentare. Es folgen noch drei Beiträge zur Reise. In einem geht es um Essen (klar), außerdem berichte ich noch vom Meditationsgarten bei San Diego und vom Flughafen San Francisco! ;-)
EDIT: Hier findet ihr alle Blogbeiträge zur Reise: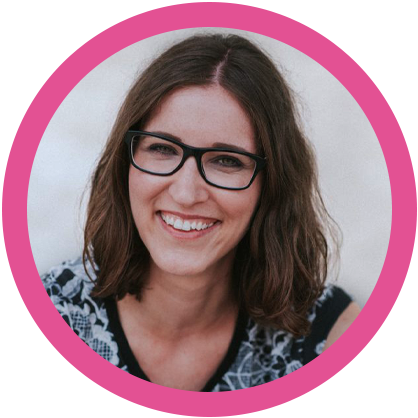 Ich bin Hannah Frey, Gesundheitswissenschaftlerin, Bloggerin und Kochbuch- und Ernährungsratgeber-Autorin. Ich helfe dir dabei, dich auch im stressigen Alltag mit wenig Aufwand gesund zu ernähren. Ich möchte dich zu einem gesunden Leben motivieren und inspirieren. Deshalb findest du hier jede Menge schnell zubereitete, einfache und alltagstaugliche Rezepte aus natürlichen Zutaten und ohne raffinierten Zucker – aber mit 100 % Geschmack!
https://www.projekt-gesund-leben.de/wp-content/uploads/2017/10/Golden-Gate-Bridge-Hannah.jpg
591
1050
Hannah Frey
https://www.projekt-gesund-leben.de/wp-content/uploads/2019/08/The-Healthy-Living-ProjectUnterschrift-Logo.png
Hannah Frey
2016-10-12 19:13:38
2019-07-31 20:33:14
Road Trip Through California, Arizona, and Nevada