Eating Well When Time Is Tight and Life Gets Stressful
Stress and lack of time are two of the main excuses given to justify unhealthy eating habits. We all have our obligations: work, school, family and friends, household responsibilities, finding time to relax, and then, oh yeah, we should also be taking care of our health, exercising, and eating well.
Let's not kid ourselves: this can be a real challenge, especially when we're just getting started with healthy eating. It was exactly the same for me at first. But over the years, I've figured out an effective routine and have managed to make everything work. Even when things get hectic. In this post, I'll share my tips for how you can keep up your healthy lifestyle in the face of stress.
Alright, so the term might remind you of eating in cafeterias or dining halls, but never underestimate the power of meal planning! For years, I've been mapping out seven days' worth of meals every week. You can find a detailed post about weekly plans, stocking up, and preparations here.
Cooking ahead: meal prep and batch freezing
Pack up your lunch and bring it along to work, school, university, wherever! Prepping a lunch box doesn't take much time or effort: I just make a little extra dinner the night before and fill up the lunch box while everything cooks. Add some veggie sticks, nuts, or dried fruit – good to go!
I should mention that I don't cook ahead for the whole week (and freeze all the meals), as is often recommended on American blogs – but I sometimes clean, chop, and freeze fruit and vegetables so that I can thaw and use them as needed. I tend to do this on weekends, when I'm not as busy – which also saves me time during the week.
Learn more about this topic in my Clean Eating to Go Workshop!
No one like standing around the kitchen for hours after a long workday – which is why I like to save my more elaborate meals for the weekend. Since it's super important to me that my own meals are quick to make, I also abide by this guideline when developing recipes for all of you! Usually I don't need more than 20–30 minutes of dedicated meal prep to whip up a main course.
If you get home from work already knowing what you're going to cook, with all of the ingredients in stock and ready to go, you'll reduce the likelihood that you'll fall back on ordering in unhealthy food or shoving a frozen pizza into the oven.
Every week, I create a shopping list based on my meal plan. I'll write down all the items I'll need for the recipes on a piece of paper. Then I compare the list with what I already have in stock, and strike those items off. Whatever's left, I buy. To save even more time, I do a bulk purchase once a week. For items that don't stay fresh for long (like lettuce), I might drop by the supermarket for a quick shop every so often. Find out more about "healthy shopping" here.
Don't buy unhealthy food!
What I quickly got rid of when I embarked on my healthy journey was my "emergency junk food stash" – you know what I mean! Try to keep only healthy foods in the house. Once the sugary chocolate bars, greasy chips, and so on have made their way into my shopping basket, the probability that they'll get eaten as soon as stress creeps up is very high! Don't create unnecessary temptations!
Grüne Smoothies sind eine gesunde (Zwischen-) Mahlzeit und super schnell und ohne großen Aufwand zubereitet. Hinzu kommt, dass sie perfekt für die Resteverwertung sind, kann man doch einfach die Zutaten mixen, die übrig geblieben sind.
Get your priorities straight
My last tip is perhaps the most important: in order to succeed, you must make a conscious and determined effort to eat healthy even when things get stressful. And more importantly, keep in mind why you want to maintain a healthy diet, and what sort of benefits you're hoping to get. Do you want to feel fitter, more vibrant, and more efficient, and be sick less often? Eyes on the prize!
And now for some good news …
Nobody has to eat a 100% healthy diet. If you try, you're almost guaranteed to fail, because the feelings of deprivation and missing out will eventually take their psychological toll. I try to eat a healthy diet in my day-to-day life, but once in a while, I'll make a (deliberate) exception. Ultimately, I tend to end up with an 80:20 or 90:10 balance (which I get into more in this post).
Need some inspiration? I've got tons of recipe ideas for you in my books and of course here on my blog. You can also learn more by participating in one of my Clean Eating to Go Workshops!
Got some tips in your own? Then please share in the comments!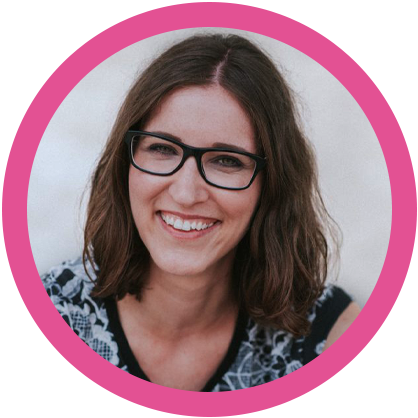 Ich bin Hannah Frey, Gesundheitswissenschaftlerin, Bloggerin und Kochbuch- und Ernährungsratgeber-Autorin. Ich helfe dir dabei, dich auch im stressigen Alltag mit wenig Aufwand gesund zu ernähren. Ich möchte dich zu einem gesunden Leben motivieren und inspirieren. Deshalb findest du hier jede Menge schnell zubereitete, einfache und alltagstaugliche Rezepte aus natürlichen Zutaten und ohne raffinierten Zucker – aber mit 100 % Geschmack!