As is the case with other types of nut milk, it's super easy to make your own coconut (nut) milk – but up until just a few months ago, I was still buying coconut milk in cans. What convinced me to switch to DIY? One day, when I was preparing to make a coconut curry, the coconut cream (fat) or my organic coconut milk (which does not contain any emulsifiers) settled at the top of the can. I shook it over and over, but it refused to reintegrate into the coconut water. I got so frustrated that I ended up trying to loosen the cream with a spoon – which meant that I ended up with coconut milk all over myself and the kitchen.
It was clear: from then on, I'd be making my own coconut milk! I'd known for a long time that it's easy to do, but I had yet to try it myself.
Anyone who's ever opened a fresh coconut knows that it doesn't contain any coconut milk – just coconut water and coconut meat. Canned coconut milk is produced from the meat using industrial processes; here, we do the same thing, but with a blender. In my Clean Eating Basics workshops, I show participants how to make their own coconut milk, and today I'll show you as well.
When it comes to making coconut milk, there's an elaborate version and a quick and easy version. Both recipes are posted below.
Homemade Coconut Milk
Elaborate Version
ANLEITUNG:
Boil 1 liter of water and pour over shredded coconut.

Blend for approx. 1 minute in a high-spend blender.* Allow to cool for 10 minutes.

Strain through a clean kitchen towel or nut milk bag.* Pour coconut milk into a clean container.
The coconut flakes can be used twice – that is, to make two liters of coconut milk. After that, the milk comes out too watery. At this point, the leftover coconut pulp can be made into energy balls or used in cakes, among other possibilities.
Quick Version
The Quick Version is a lot quicker and easier: you need just 1–2 minutes and your fresh coconut milk is ready. (That's why I tend not to make extra coconut milk to store in the fridge.) All you need is coconut butter,* which you can buy at a shop or make yourself (just add shredded coconut to a blender and blend, as you would when making any nut butter).
To make the Quick Version, blend together 60–100 g coconut* for every 1000 ml of water. Be sure to use lukewarm water! If it's too cold, your coconut milk will turn out lumpy.
Tips and hacks
Homemade coconut milk contains no additives (like emulsifiers) and fits perfectly into the Clean Eating concept. In homemade coconut milk, just as in canned coconut milk, water and coconut fat can separate, with the coconut cream settling at the top. Just shake to reintegrate. Homemade coconut milk will stay fresh in the fridge for about three days, but it can also be frozen.
I use coconut milk in curries, green smoothies, chia pudding, and my Vanilla Coconut Rice Pudding with Raspberry Sauce.
You can read more about coconut in this post – and of course in my book Coconut Cooking, where you'll also find a ton of coconut recipes:
Ad
Coconut Cooking: Da, iss die Kokosnuss! (Coconut Cooking: Yeah, eat that coconut!)
Who doesn't love coconut? Get that summer-sun-beach-vibe and cook yourself happy under the palm trees with Coconut Cooking. Whether it's Caribbean Salad with Coconut-Crunch Topping, Thai Coconut Soup, Coconut Mocktails, or Watermelon-Coconut Popsicles, these recipes will give you a taste of paradise. And just so you have all you need to get bikini-ready, we'll tell you how to get everything out of this amazing superfood – after all, exotic ingredients are the secret weapon when it comes to a healthy lifestyle.
It's not for nothing that the Hollywood elites have fallen in love with coconut water. Superfood coconut – in the form of coconut oil, coconut milk, coconut water, or coconut flour – can be not only incorporated into healthy recipes, but also used as the basis for DIY beauty elixirs to nourish your skin and hair. Need some more of that coconut feeling? There's also tons of tips on all things coconut, whether it's hacks for cracking one open or getting more from your can of coconut milk.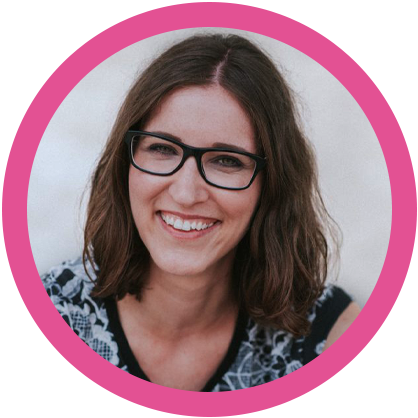 Ich bin Hannah Frey, Gesundheitswissenschaftlerin, Bloggerin und Kochbuch- und Ernährungsratgeber-Autorin. Ich helfe dir dabei, dich auch im stressigen Alltag mit wenig Aufwand gesund zu ernähren. Ich möchte dich zu einem gesunden Leben motivieren und inspirieren. Deshalb findest du hier jede Menge schnell zubereitete, einfache und alltagstaugliche Rezepte aus natürlichen Zutaten und ohne raffinierten Zucker – aber mit 100 % Geschmack!
https://www.projekt-gesund-leben.de/wp-content/uploads/2016/04/Kokosmilch-selber-machen01.jpg
700
1050
Hannah Frey
https://www.projekt-gesund-leben.de/wp-content/uploads/2019/08/The-Healthy-Living-ProjectUnterschrift-Logo.png
Hannah Frey
2016-04-24 08:49:23
2019-07-02 10:46:12
Recipe: Make Your Own Coconut Milk {Two Versions}