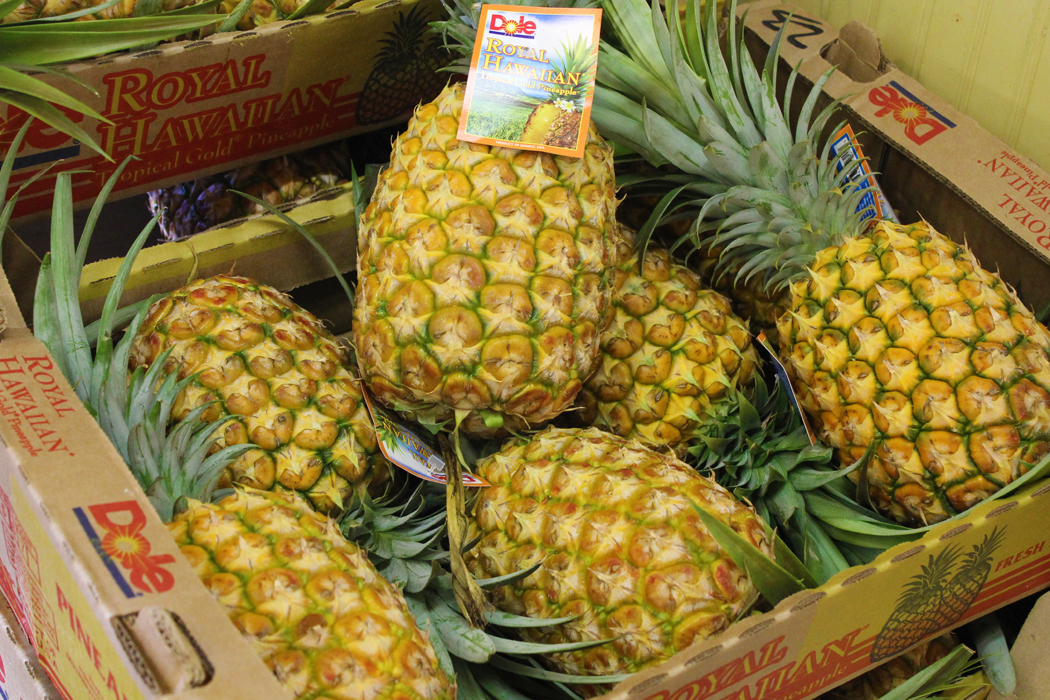 PROMOTION Today I'd like to share another highlight from our recent vacation in Hawaii: a trip to the Dole Pineapple Plantation in the heart of Oahu!
The Dole Plantation has four main attractions: the Pineapple Express (named for the meteorological phenomenon, not the film! ;), a train that allows you to tour the grounds; a beautiful garden; a pineapple maze; and a restaurant, The Plantation Grille, which has tons of sweet and savory dishes featuring the prized tropical fruit. As you can imagine, we were looking forward to our visit like a couple of kids! ;-)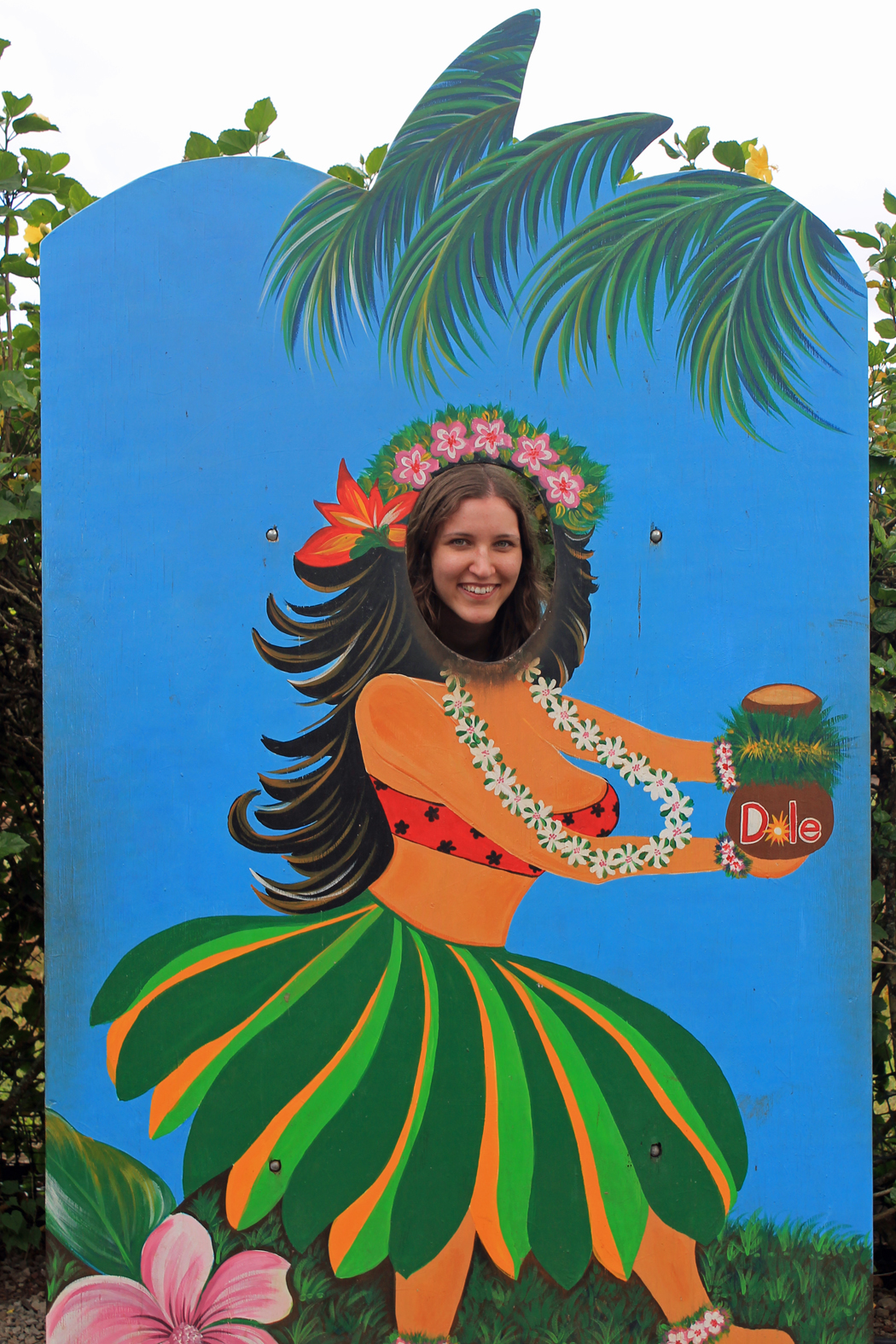 A ride on the Pineapple Express

The Pineapple Express takes 20 minutes to wind its way through the plantation; the tour guide gave us loads of info about the plantation and pineapple cultivation in general.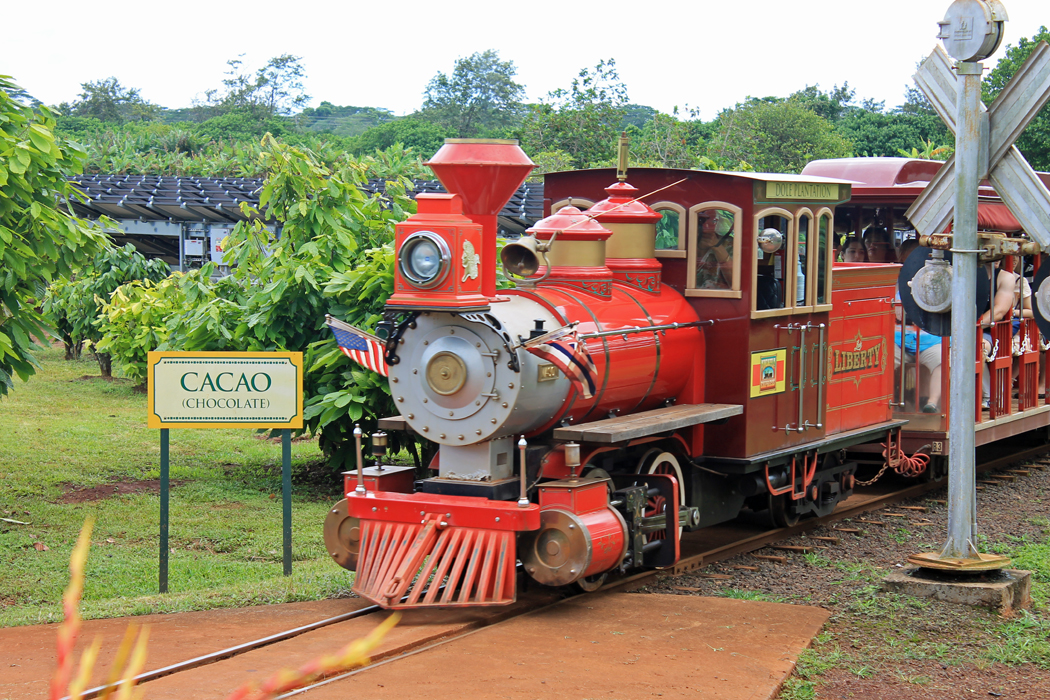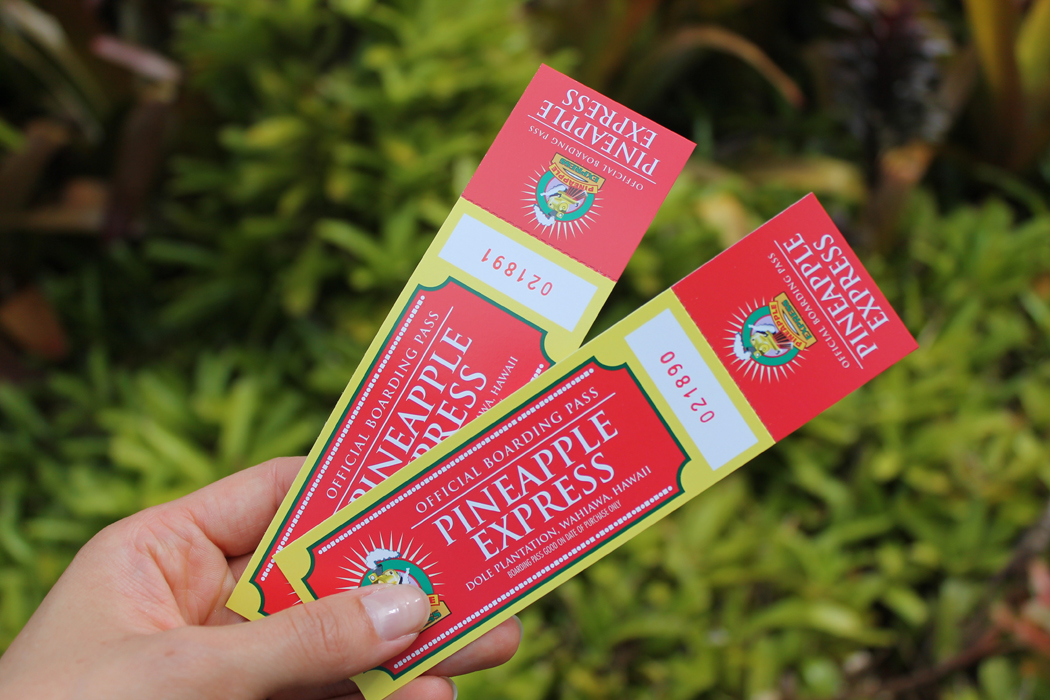 The fact that the Dole Plantation is in Hawaii is no coincidence. Although most pineapples today are grown in Costa Rica, Thailand, the Philippines, Honduras, and Ecuador, industrial pineapple farming has its roots in Hawaii. It was here, at the beginning of the 19th century, that the mechanized cultivation, harvesting, and industrial processing (canning, for example) of pineapples began. The Hawaiian Pineapple Company, founded in 1901 by James Dole, later merged with Castle and Cooke and the Honduran Standard Fruit Company, from which the Dole Food Company emerged.
The ride was not only informative, but also gorgeous, since the grounds are so well cared for: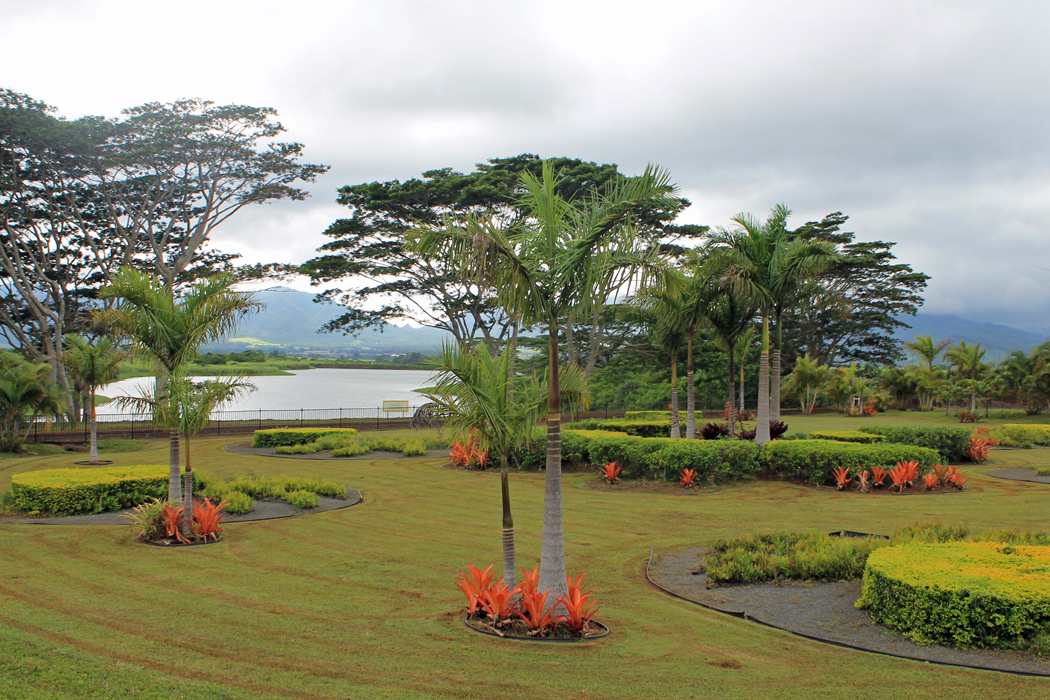 Unfortunately the pineapples had already been harvested a few weeks before our visit: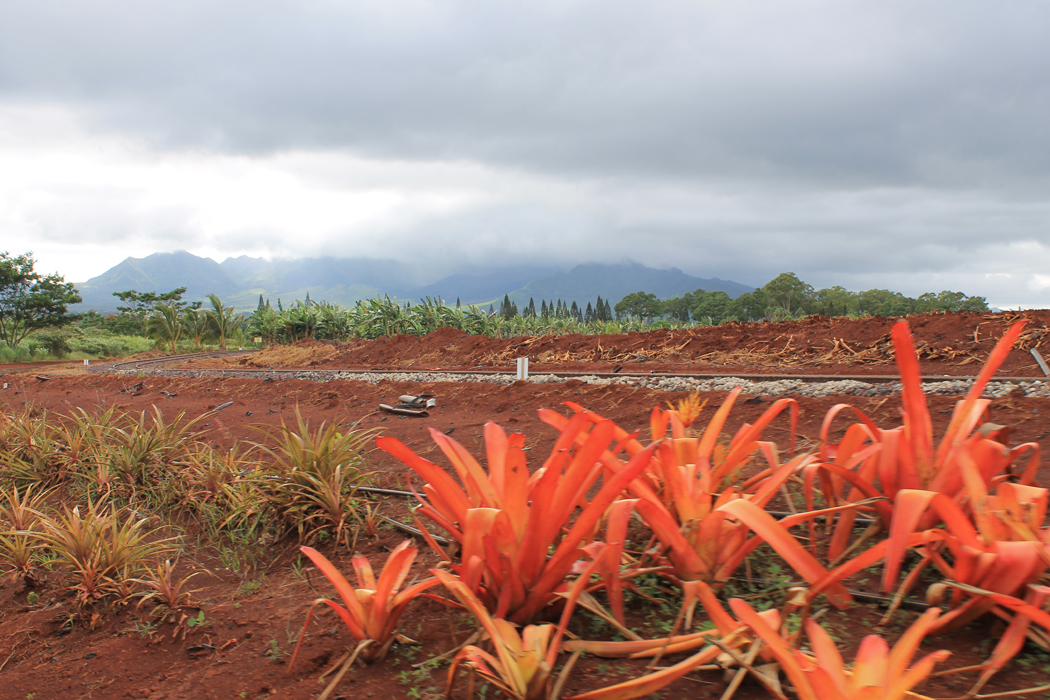 … but in a few spots, we were still able to see how the fruits grow: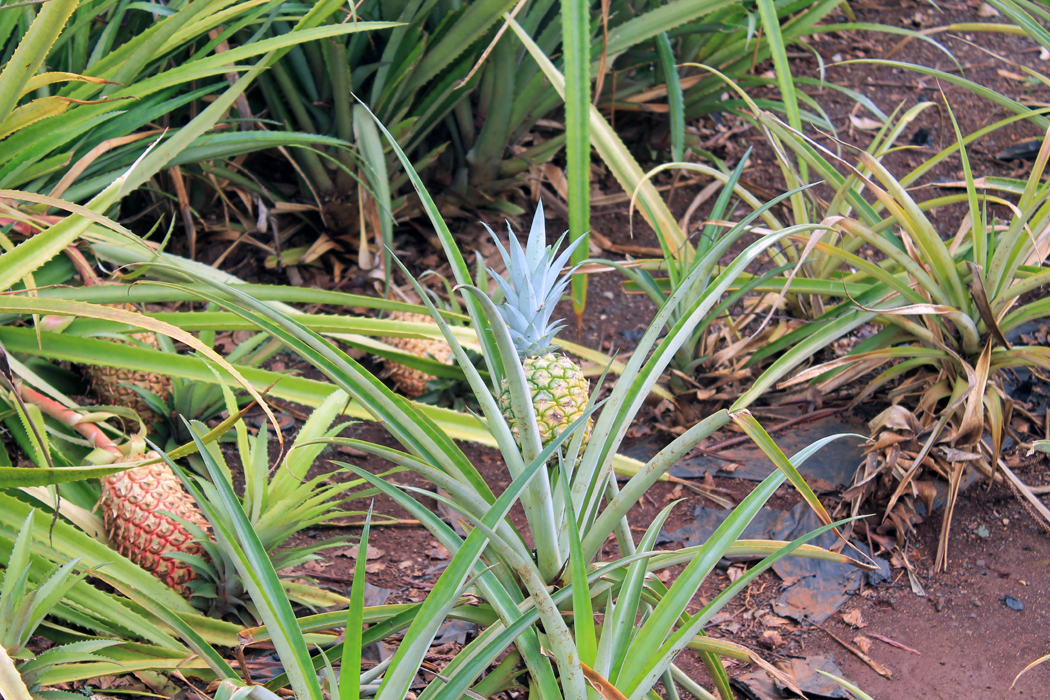 Pineapples (which are technically herbs, by the way!) grow in large fields for 15 months before they're harvested. They grow best in tropical regions at 25–30°C (77–86˚F) with up to 60% humidity – conditions that are always present in Hawaii. (My husband has said again and again that he prefers the "dry" 40°C (104˚F) heat in Los Angeles over Hawaii's noticeably very tropical climate.)
Apart from pineapples, the Dole Plantation also grows coconuts, cocoa, bananas, papayas, and sugar cane. I love seeing these gorgeous tropical fruits in person – we don't have anything like this in Germany, of course! I was admittedly a bit disappointed that we couldn't step off the train to take closer looks at some of the plants. We did get to take the Plantation Garden Tour afterward, but weren't able to visit all of the plants we'd seen from the Pineapple Express. Fortunately we did get to see some interesting stuff …
Plantation Garden Tour

There are audio tours available for the plantation garden tour, but we ended up spending less time listening and more time reading the signs and engaging with nature. Apart from pineapple and banana gardens, there's a hibiscus garden and many, many other native plants.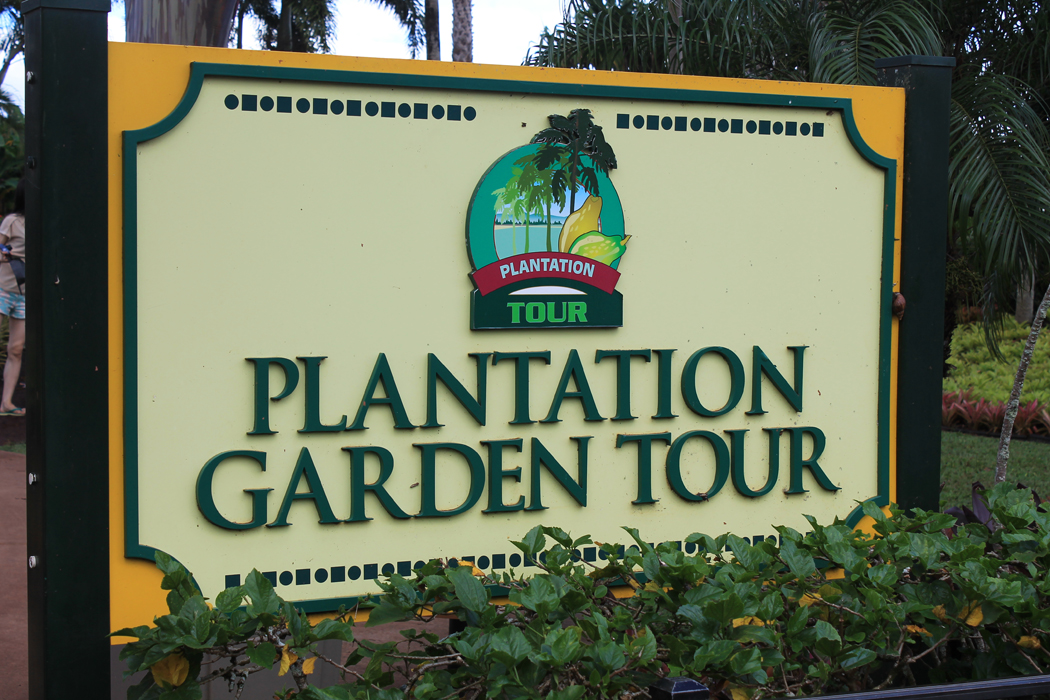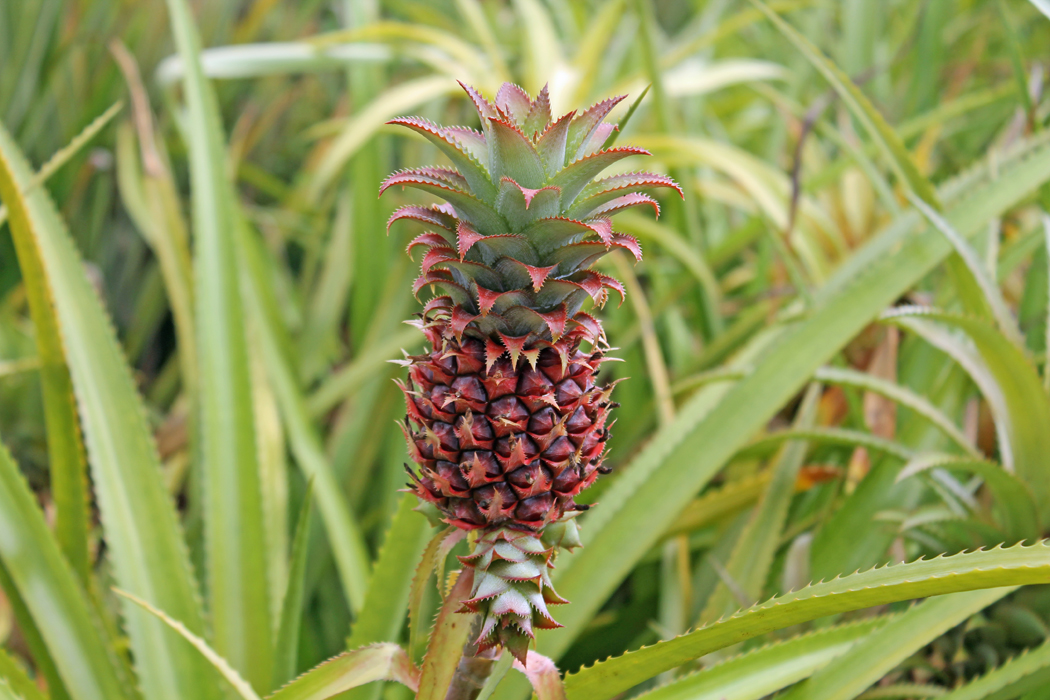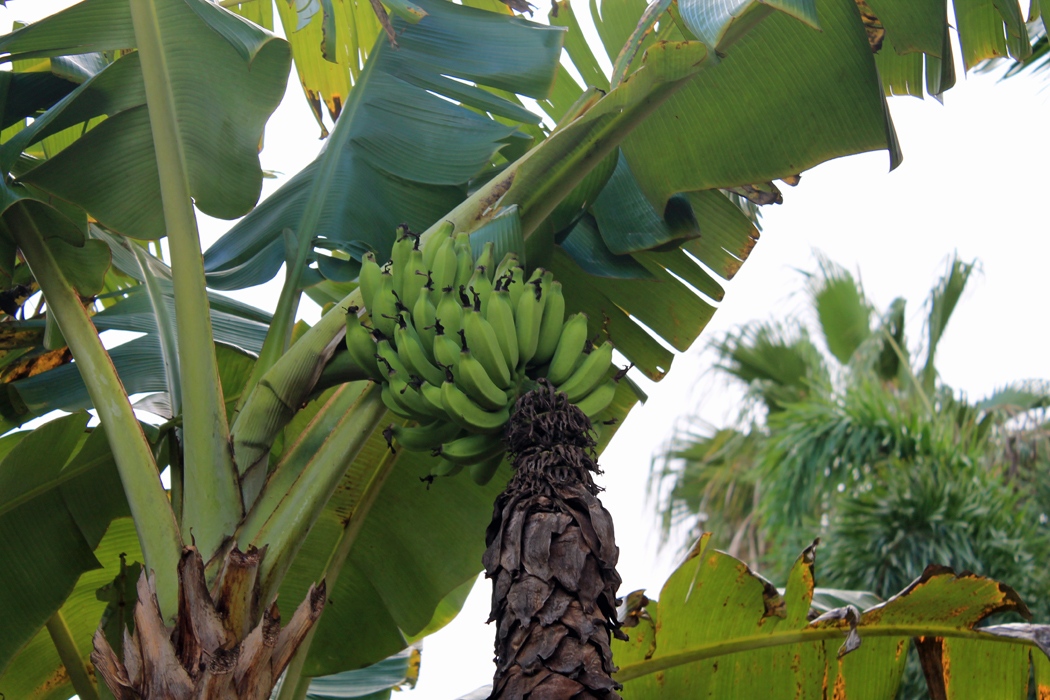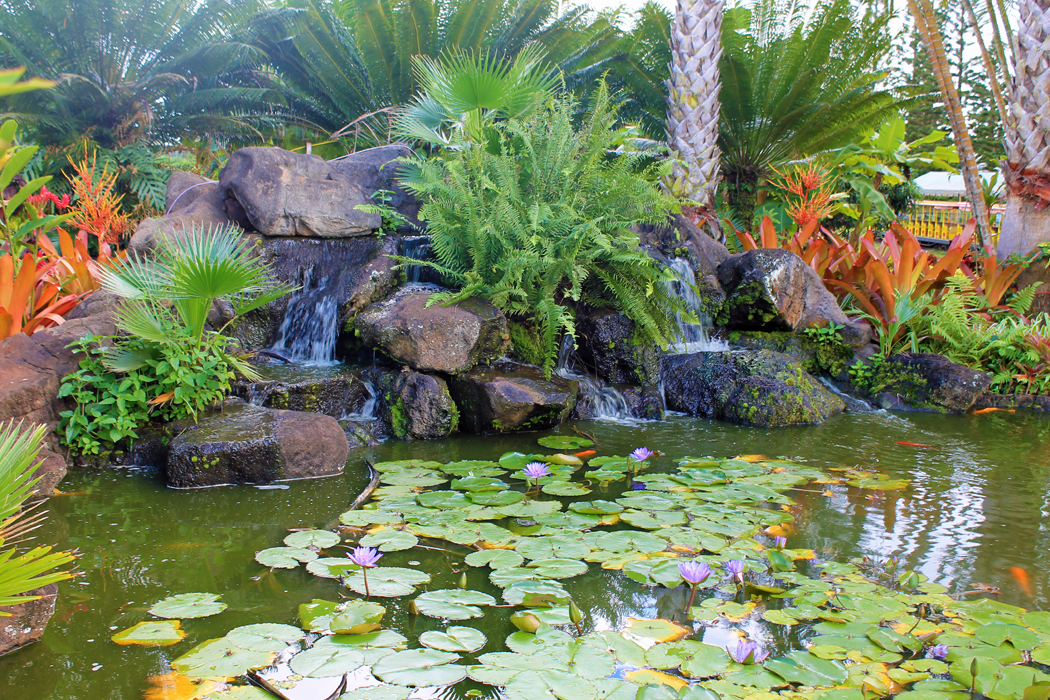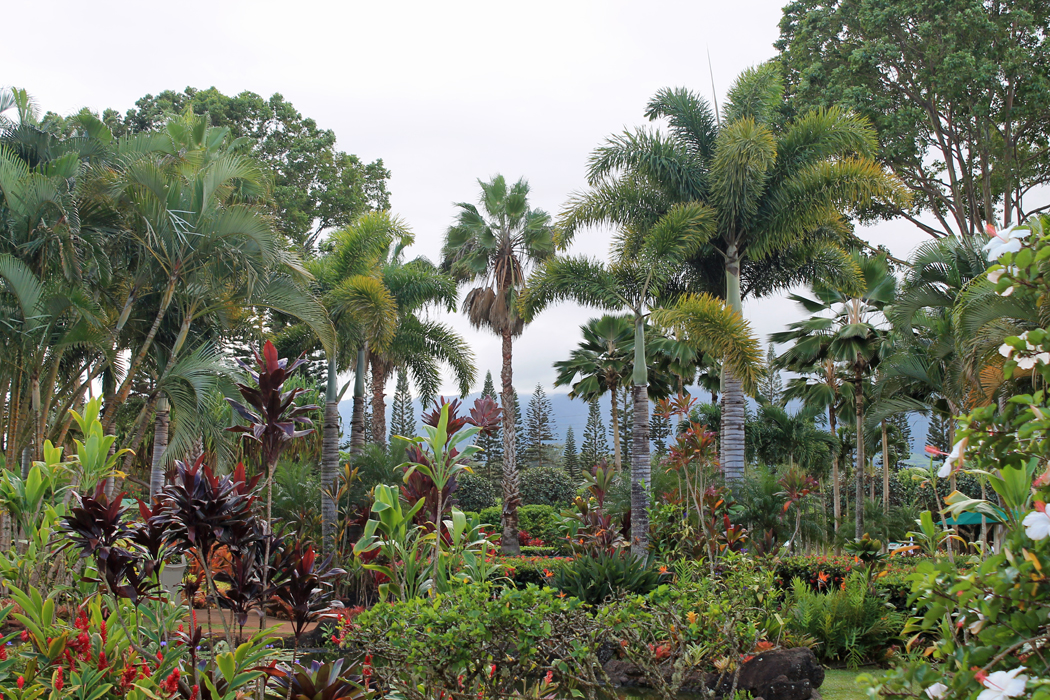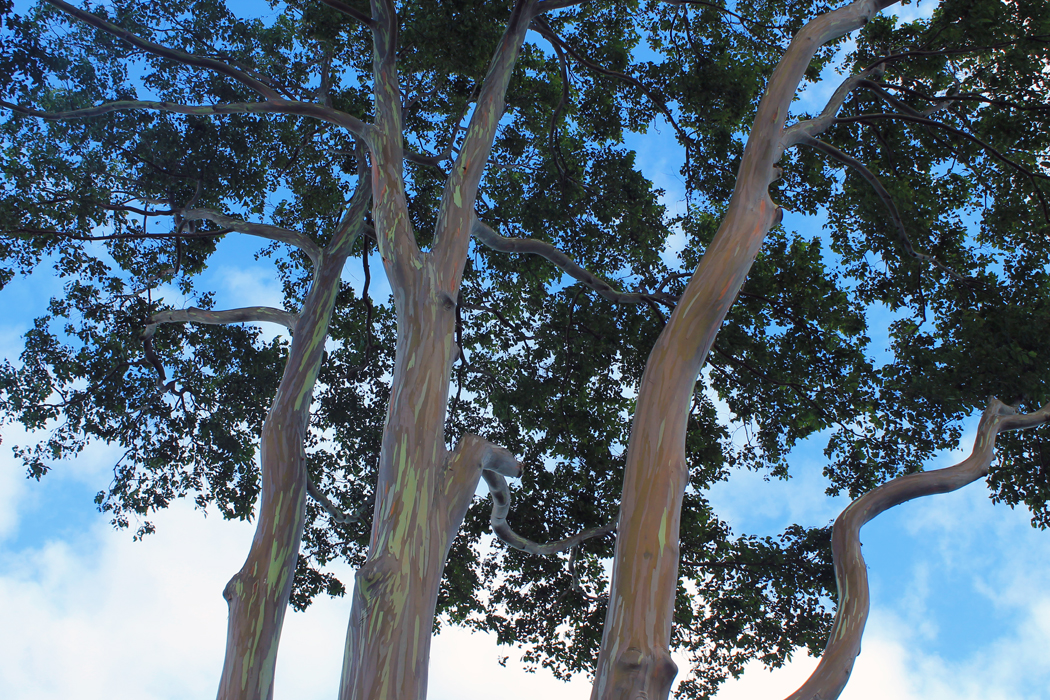 A rubber tree – gigantic and fascinating in person!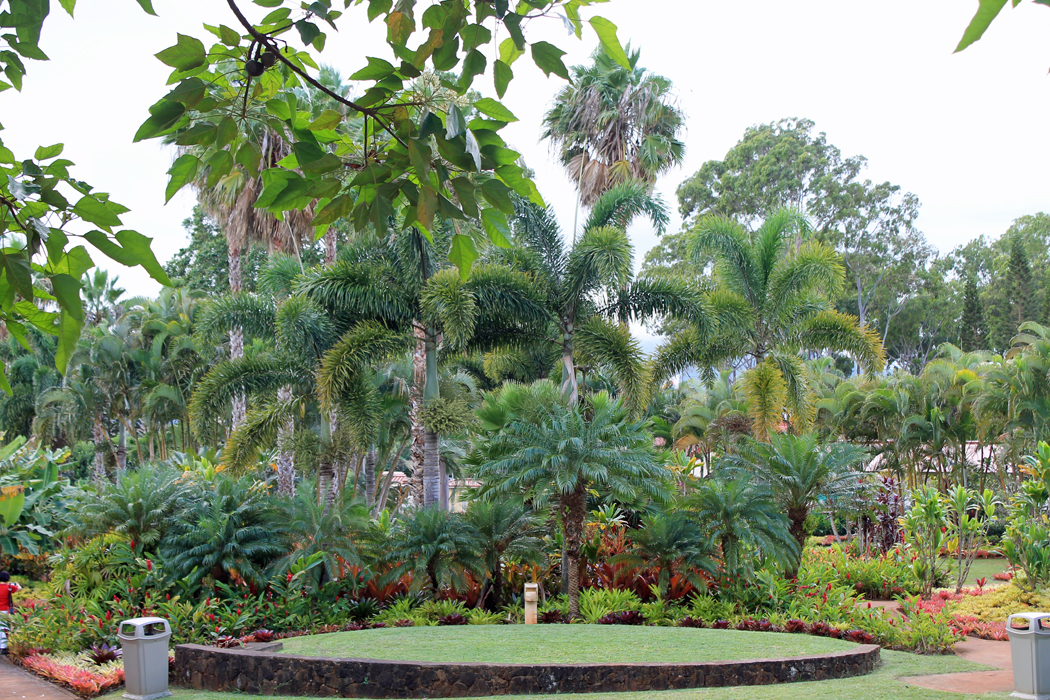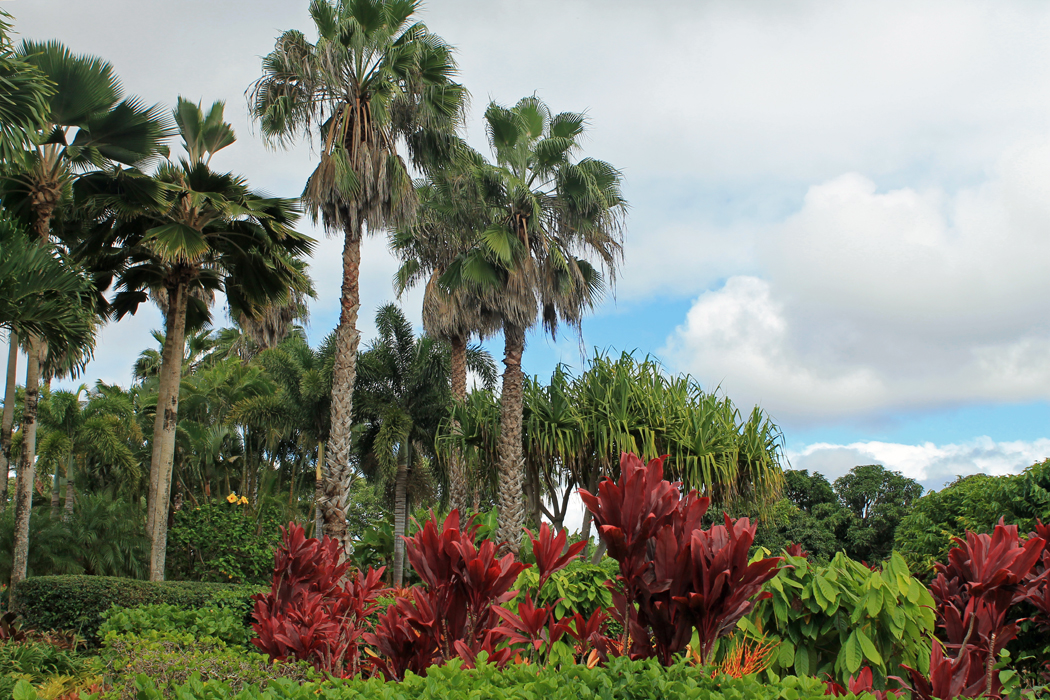 Pineapple Maze

Finally, the maze! The Dole Pinapple Maze was once the world's largest maze, and was even included in the Guinness Book of World Records. My husband's ambition (and inner child ;-) was awakened when the woman at the entrance told us that it takes an average of 45 minutes to locate all eight "secret stations" within the maze. So that was the time for us to beat!
Here you can see why it's called the Pineapple Maze: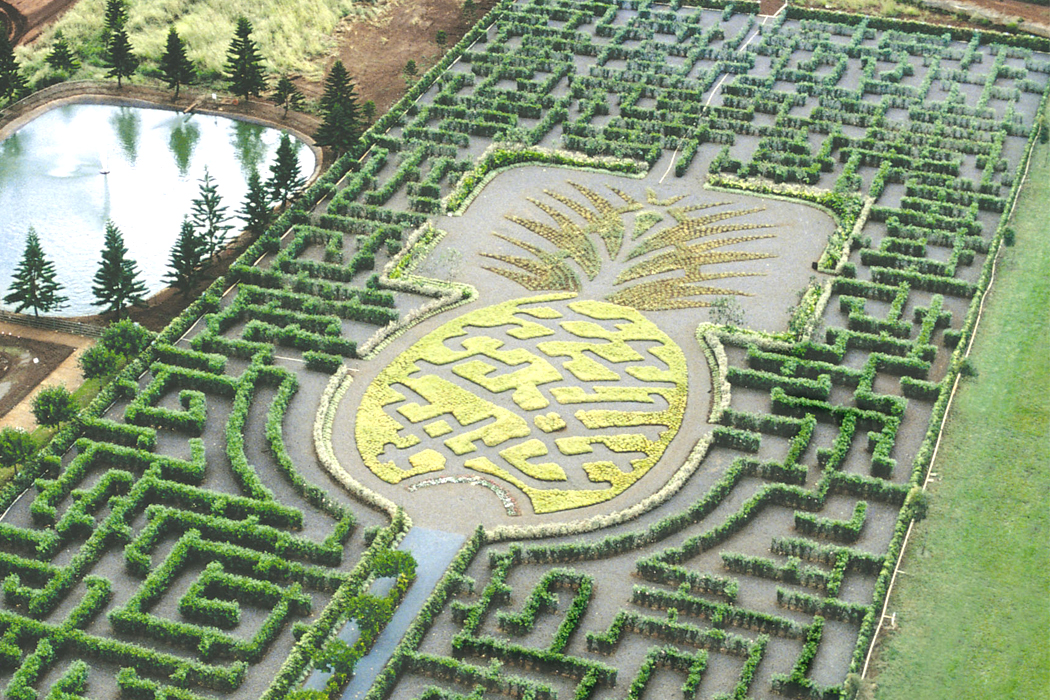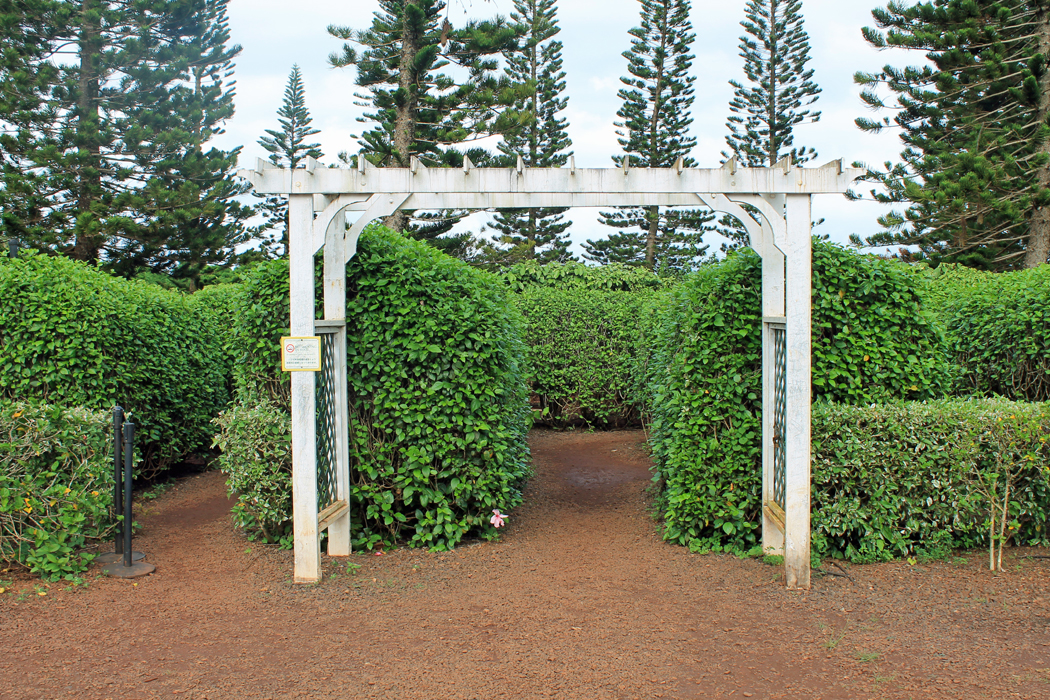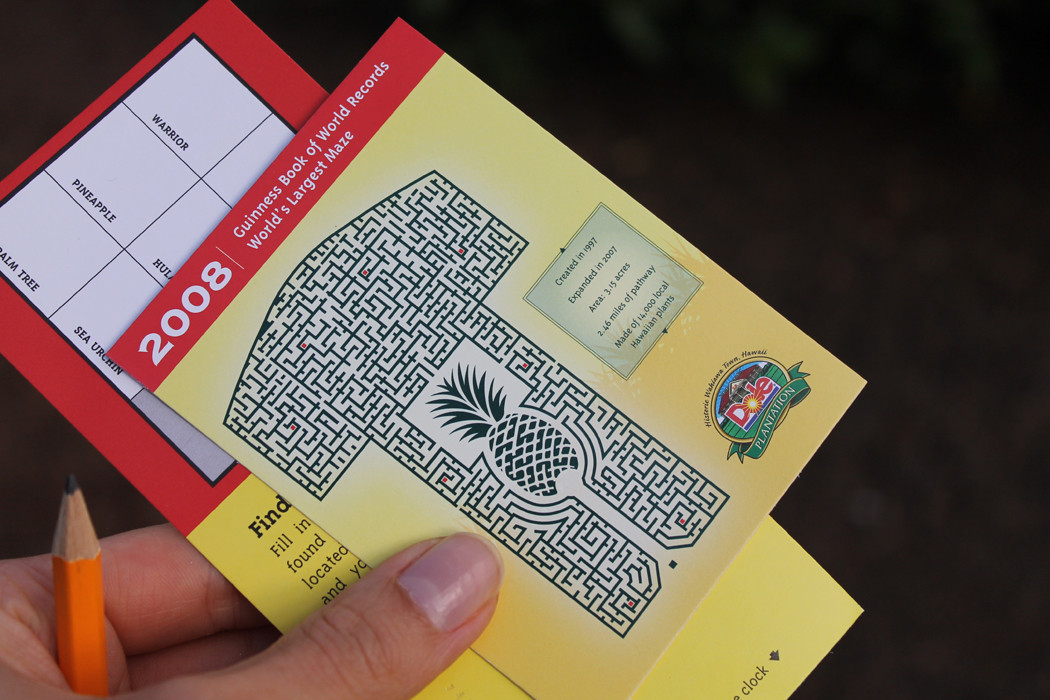 To show that we'd reached all eight stations, we had to mark every station on our cards: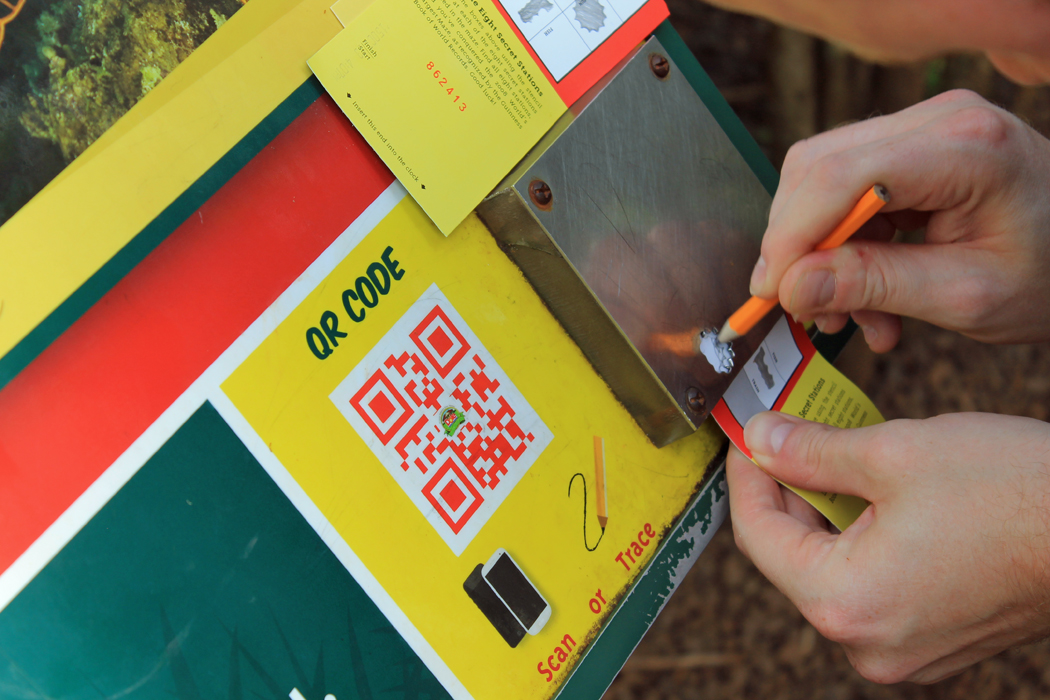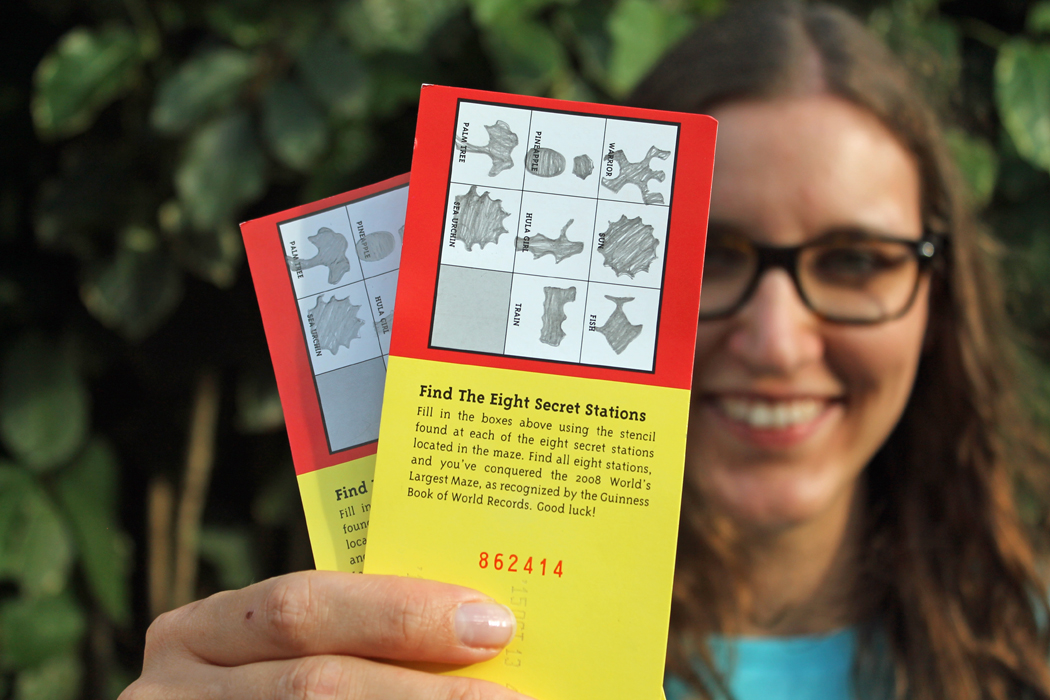 In the end we found the eight stations in only 30 minutes – so fun! :-)
The Dole pineapple restaurant: The Plantation Grille

Afterwards we visited the The Plantation Grille, which serves up all kinds of unexpected pineapple dishes! Hawaiians use pineapples very differently than we do in Germany – not a trace of Hawaiian toast or Hawaiian pizza to be found on their menu. Since it was super hot on the day we visited, we decided on a Dole Whip pineapple float, a variety of (dairy-free!) soft serve with pineapple juice that also has something of a cult following at Disney theme parks – delicious and refreshing (but very sweet)!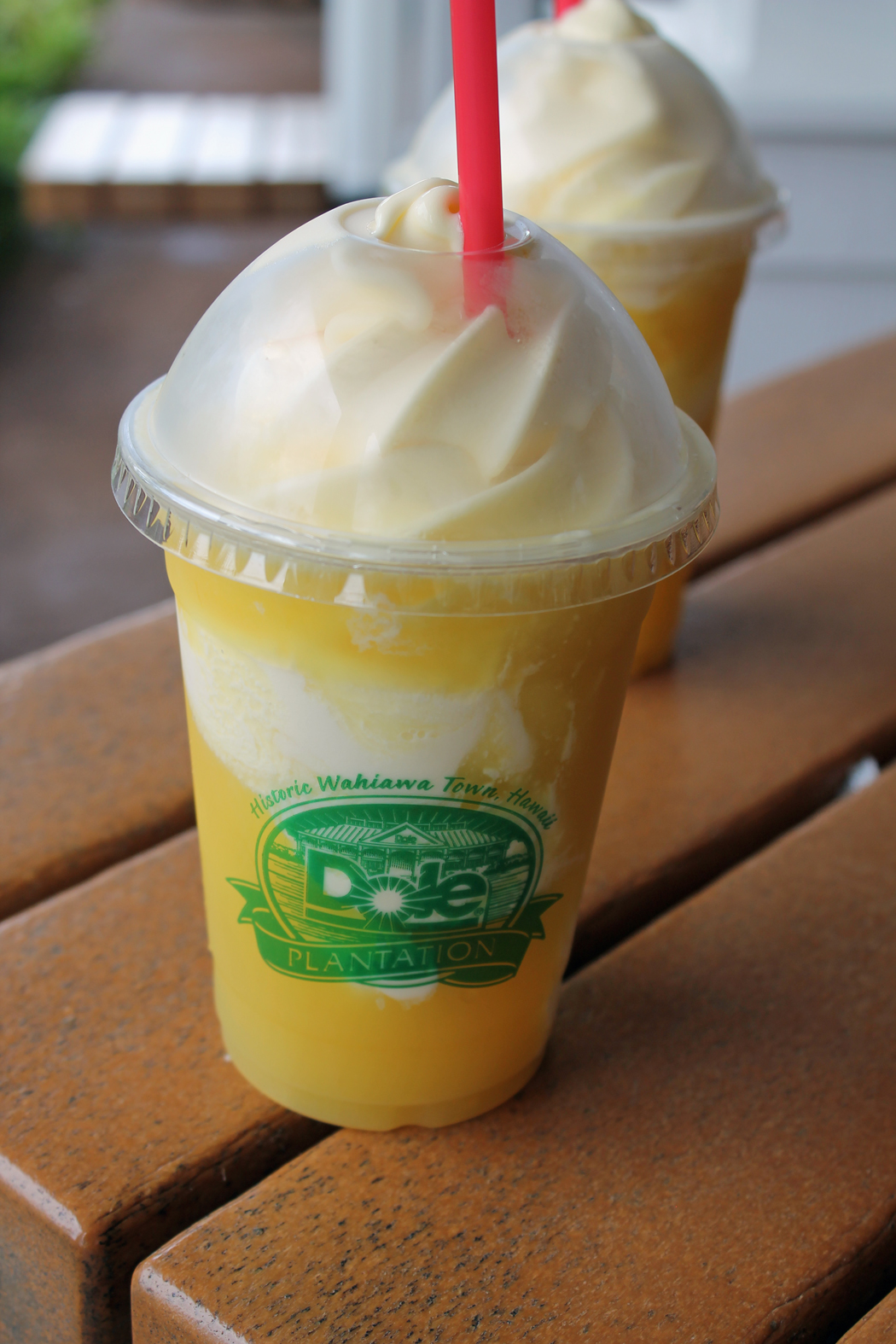 As you can imagine, the gift shop was packed with all kinds of pineapple goods: pineapple juice and fresh pineapple, but also pineapple jam, pineapple wine, and …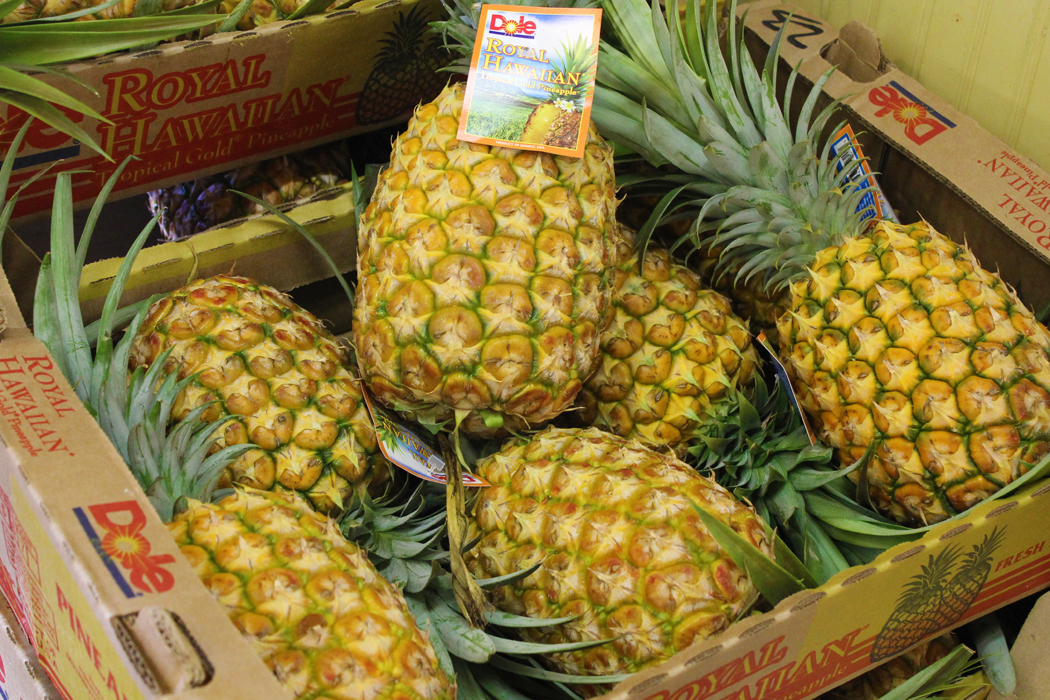 … some really crazy stuff, like these pineapple dog treats! :-D
All in all we spent about four hours on the Dole plantation – as the exact halfway point between Honolulu and the town of Haleiwa on the North Shore, it made a great stopover for our drive. :)
Dole Plantation
64-1550 Kamehameha Hwy.
Wahiawa, HI 96786
This post created in cooperation with Dole.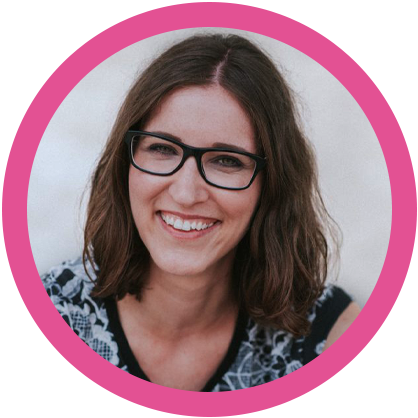 Ich bin Hannah Frey, Gesundheitswissenschaftlerin, Bloggerin und Kochbuch- und Ernährungsratgeber-Autorin. Ich helfe dir dabei, dich auch im stressigen Alltag mit wenig Aufwand gesund zu ernähren. Ich möchte dich zu einem gesunden Leben motivieren und inspirieren. Deshalb findest du hier jede Menge schnell zubereitete, einfache und alltagstaugliche Rezepte aus natürlichen Zutaten und ohne raffinierten Zucker – aber mit 100 % Geschmack!
https://www.projekt-gesund-leben.de/wp-content/uploads/2015/11/Ananas-Dole2.jpg
700
1050
Hannah Frey
https://www.projekt-gesund-leben.de/wp-content/uploads/2019/08/The-Healthy-Living-ProjectUnterschrift-Logo.png
Hannah Frey
2015-11-22 08:59:11
2019-08-06 09:40:48
Hawaiian Vacation: a Visit to the Dole Pineapple Plantation