At first, baking according to the Clean Eating concept (Clean Baking) was a real challenge. I wanted to bake without white flour (and now and then, without any flour at all), baking powder, butter, eggs, milk, or sugar – in other words, all the ingredients that are normally used in baked goods. I wanted the finished product to be as healthy as possible!
Store-bought baking mixes are out of the question for this kind of baking, so I spent a lot of term experimenting with natural ingredients. My first attempts – as you can imagine – went pretty badly. Fortunately, I'm happy to share what I got out of all of this experimentation so that you can adapt your favorite recipes into clean eating-compliant treats. The most important thing about Clean Baking is replacing white flour and refined sugar – both of which are virtually devoid of nutritional value – with high-quality ingredients.  
Whole-grain flour instead of refined flour

As you've probably already noticed, whole-grain products play a big role in Clean Eating – which means that in Clean Baking, we also avoid the refined flours that are typically used in regular baking.
Adapting recipes is quite straightforward here, because almost any cake can be made using whole-grain flour. "Normal" white flour can be replaced 1:1 with whole-grain flour. Whole-grain spelt flour, for example, works particularly well here – just be sure to add a little more liquid to the dough or batter (10–20% more water, milk, or non-dairy milk is usually sufficient) and let rest a bit before baking. My favorite flour to bake with is whole-grain kamut flour. I love the flavor, but the real advantage is that unlike other whole-grain flours, kamut flour is light in color and thus does not alter the appearance of the finished baked goods.
By the way, it's always best to use freshly ground flours. Because flour loses its nutrient content as time passes, freshly ground flour has a higher concentration of vitamins and trace elements – that is, it's more nutritious (it has also has a much better flavor!). Since I don't have my own flour grinder yet, I always try to grind my flour at the organic supermarket –  whole-grain kamut flour is my favorite. As far as I know, there is no kamut flour available on the German market yet (Bob's Red Mill as well as some other brands do produce it elsewhere, though. You can, however, find kamut in its whole-grain form.  
If the more intense flavor of whole-grain flour is too much for you at first, just replace 50% of the refined flour called for in a recipe (e.g. wheat flour) with whole-grain flour – but you'll find that you quickly get used to the new taste!
Alternative sweeteners instead of white sugar

Because refined white sugar is highly processed, it does not fit into the Clean Eating concept. Alternative sweeteners, on the other hand, can be used in moderation. Instead of white sugar, I use coconut blossom sugar,* raw cane sugar, or apple syrup (a common alternative sweetener here in Germany), for example. Unlike white sugar, these sweeteners have retained some nutritional value. Honey, maple syrup, and agave can also be used for baking. Dried fruits such as dates or raisins not only impart sweetness to baked goods, but also contain minerals and trace elements.
At the same time, sugar is still sugar, so it should be used as sparingly as possible in the context of Clean Eating. If you'd like to bake with white sugar, be sure to reduce the amount you use, since many baked goods recipes call for way too much (unnecessary) sugar. Artificial sweeteners like aspartame do not fit into the Clean Eating concept and should thus be avoided.
Keep in mind that the natural sweetness of fruit goes a long way. Apples, cherries, plums, and other sweet fruits usually lend sufficient sweetness to baked goods – you may find that you don't actually need any other sweeteners at all!
Fruit purées or nut butters instead of dairy butter
Fats like butter and margarine keep baked goods from drying out. Fortunately, nut butters and fruit purées can also serve this purpose: in most recipes, 30–50% of the butter or margarine can easily be replaced with fruit purée without losing any of the moisture in the final product. Fruit purées also impart sweetness to baked goods, which means that you won't need to use as much sugar (or other sweeteners).
Flax or chia seeds instead of eggs
In baked goods, eggs typically serve as a binder – that is, they hold all of the other ingredients together in the final product. Although eggs (as well as cream, butter, and cow's milk) are clean-eating compliant, I like to use vegan options when baking. That's where chia eggs and flax eggs – both well known in the world of vegan baking – come into play. Because flax and chia seeds gel when mixed with liquids, they're both suitable as binders in baked goods. To make egg substitutes, you'll need – per egg – 1 tablespoon of flax or chia seeds* mixed with 3 tablespoons of water. Let stand for at least 10 minutes, then mix into the dough. Note that flax seeds must be ground before they are mixed with the water – they won't gel otherwise.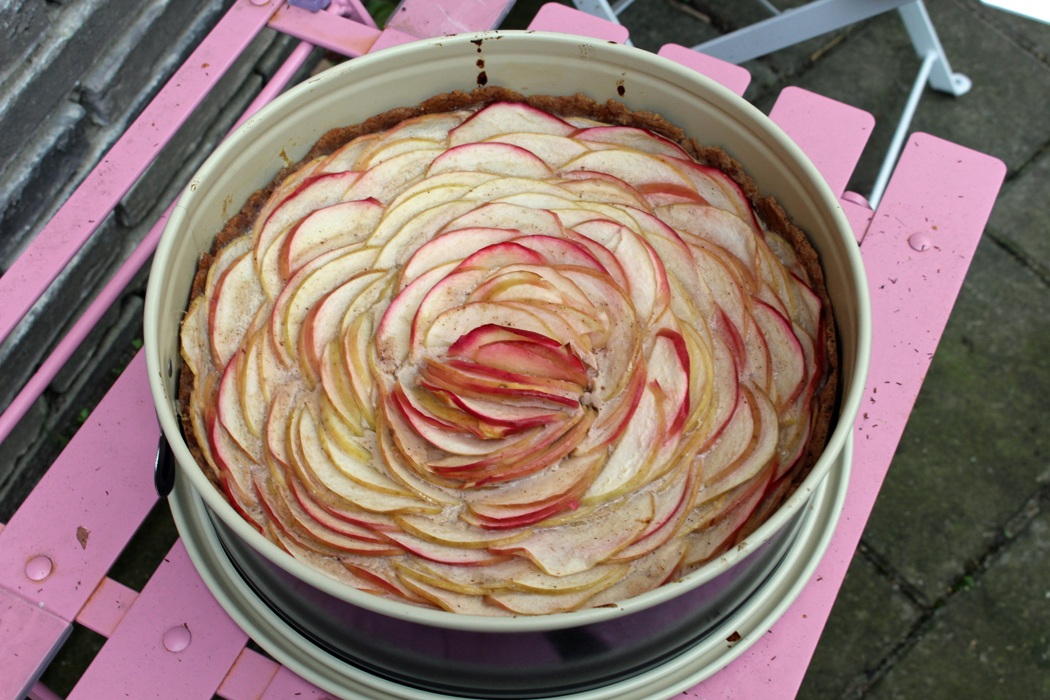 Apfelkuchen ohne raffinierten Zucker
Once you start baking clean (or even just eating clean), you'll quickly notice a big change in your sense of taste. Store-bought pastries may start to taste a bit too sweet. Nevertheless, sometimes only a conventional piece of cake will do – and when you have the craving, honor it!
Check out my Cardamom Cookies and my Orange Oatmeal Cookies, both of which contain neither wheat flour nor white sugar. All of my sweet recipes can be found here.
Happy baking! :-)
More books on Clean Baking can be found in my posts "Zuckerfrei backen" and "Zuckerfreie Weihnachtsbäckerei und mehr."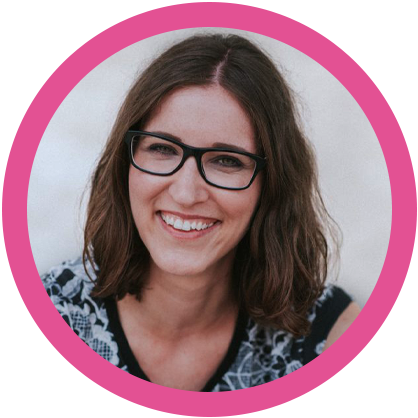 Ich bin Hannah Frey, Gesundheitswissenschaftlerin, Bloggerin und Kochbuch- und Ernährungsratgeber-Autorin. Ich helfe dir dabei, dich auch im stressigen Alltag mit wenig Aufwand gesund zu ernähren. Ich möchte dich zu einem gesunden Leben motivieren und inspirieren. Deshalb findest du hier jede Menge schnell zubereitete, einfache und alltagstaugliche Rezepte aus natürlichen Zutaten und ohne raffinierten Zucker – aber mit 100 % Geschmack!
https://www.projekt-gesund-leben.de/wp-content/uploads/2019/08/The-Healthy-Living-ProjectUnterschrift-Logo.png
0
0
Hannah Frey
https://www.projekt-gesund-leben.de/wp-content/uploads/2019/08/The-Healthy-Living-ProjectUnterschrift-Logo.png
Hannah Frey
2015-10-20 18:10:21
2019-07-30 17:40:55
Baking Without Wheat Flour or Sugar