Whether it's in my Overnight Oats, Porridge, or for baking, I use a lot of almond milk and other nut milks, since they make great alternatives to dairy milk. Here in Germany, however, milk alternatives are not allowed to officially be called "milk" – only cow's milk can be labeled and sold as "milk." For that reason, almond "milk" in German supermarkets is usually labeled "almond drink."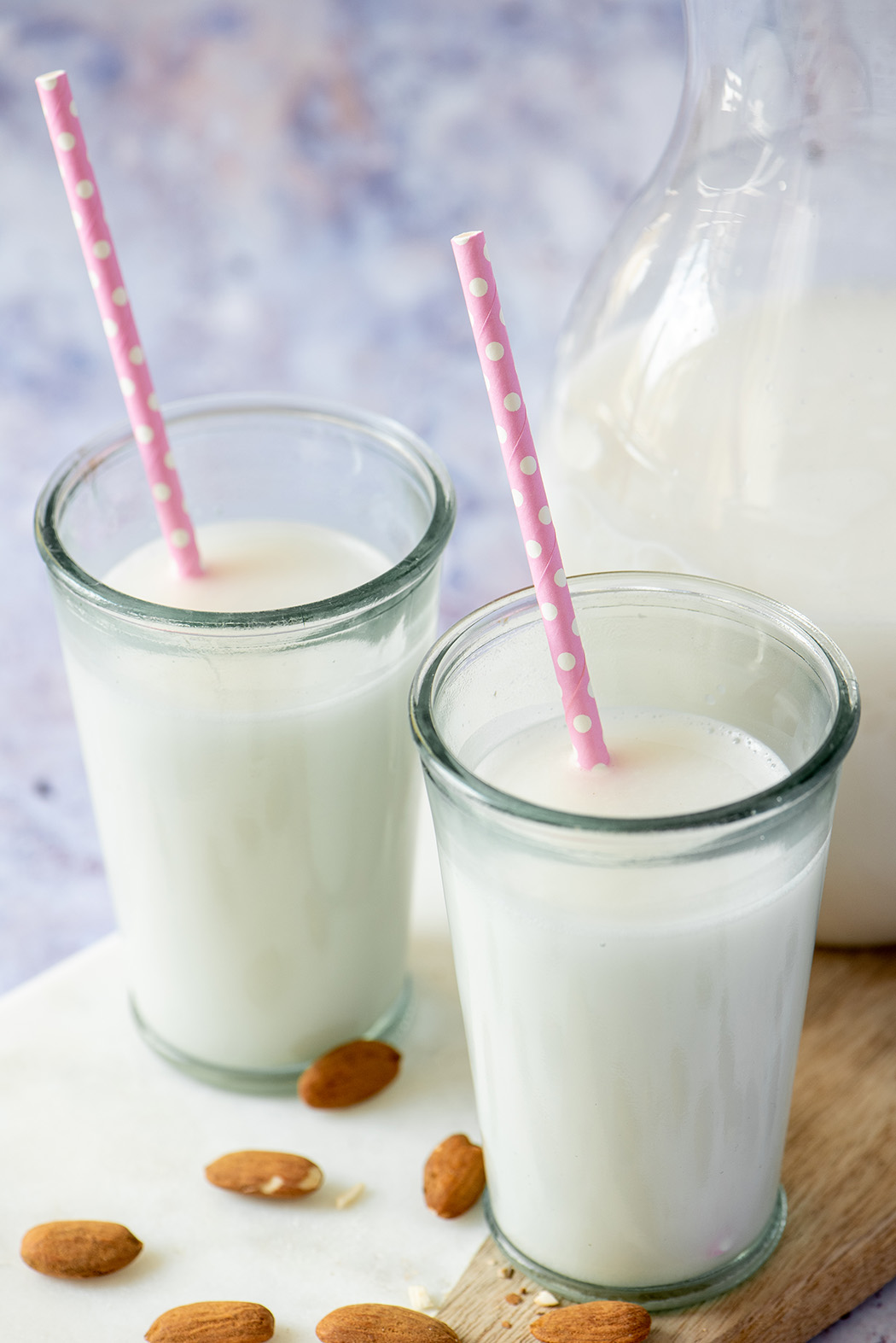 Almond milk according to the Clean Eating concept
Since store-bought almond milk often contains sugars or other additives that don't fit into the Clean Eating concept, I just make my own at home. Homemade almond milk not only tastes great, but it also takes just a few minutes to prepare.
There are two variations: one requires a bit more time, while the other is quick and straightforward. Here's how you can make them both:
Homemade almond milk – slow version
In addition to the basic ingredients – almonds and water – you'll need a high-speed blender* and a nut milk bag.* The nut milk bag is used to strain the almond milk – that is, to separate the almond pulp from the liquid after blending.
ANLEITUNG:
Soak the almonds overnight in a bowl of water.
The next day, drain soaking water and add almonds to a high-performance blender* with one liter of fresh water.
Blend for roughly one minute until almonds are very finely ground.
Place the nut milk bag* over a container (such as a measuring cup) and pour almond-water mixture over it.
Carefully remove the bag. Using your hands, wring out as much liquid as you can. Done!
After you've wrung out the liquids, you'll be left with a mass of pulp in the nut milk bag. Don't throw it away! Almond pulp can be dried out and used for baking; as a topping for cereals, porridge, and overnight oats; or made into energy balls.
Homemade almond milk: quick and easy version
This version is much simpler – and these days, it's actually the one I prefer! If you don't have a high-speed blender* or just want to save time, you can simply purée or mix 60–100g almond butter* with 1 liter of water.
Tips & hacks
Feel free to spice up your almond milk a bit: cinnamon,* cardamom,* tonka bean, and vanilla* all work great. Almond milk keeps for around 2–4 days in the fridge; I store mine in a tightly sealed glass bottle.  
You can also use this method with any other type of nut butter: cashew butter and hazelnut butter, as well as mixed nut butter, also blend up into delicious milk alternatives!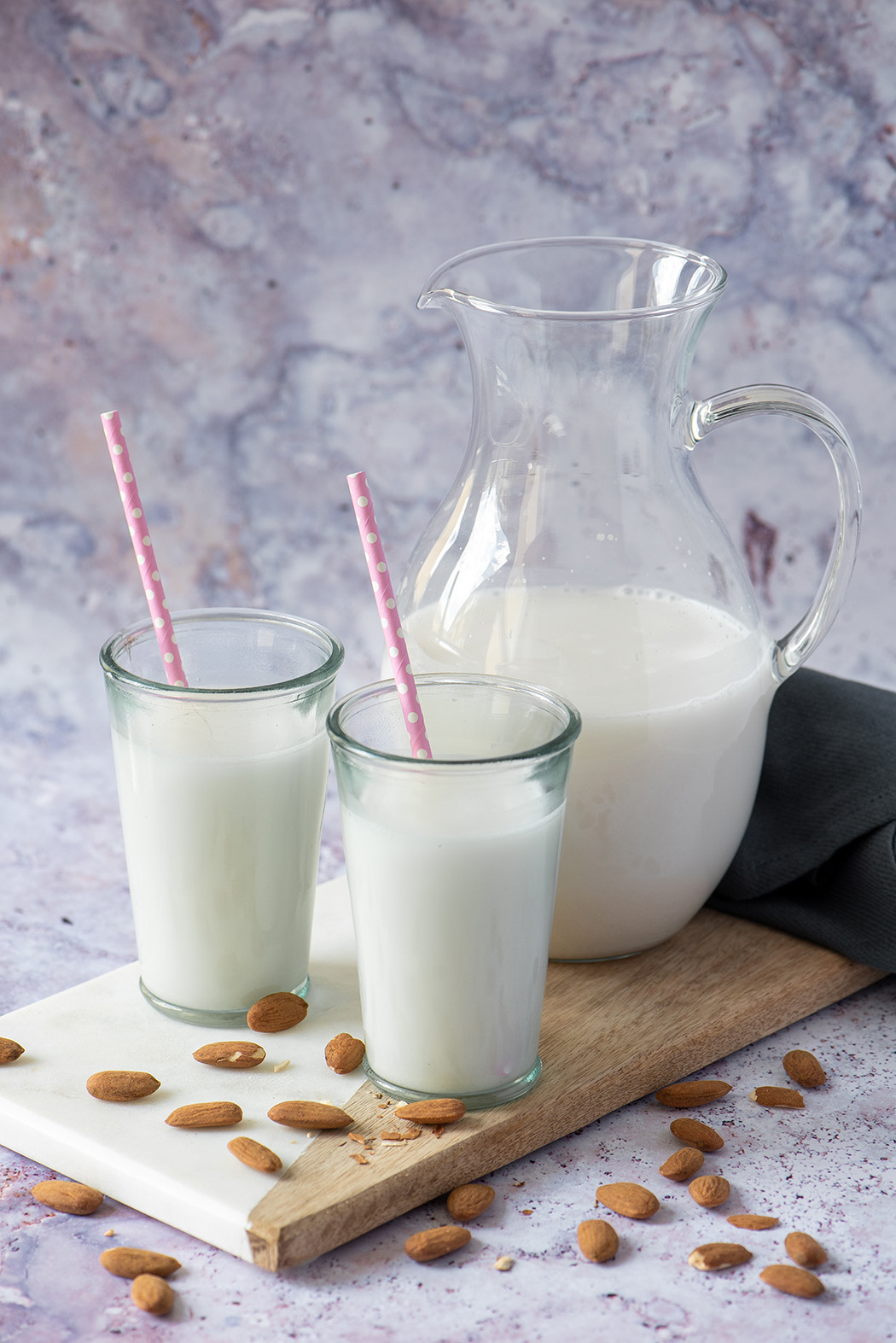 Ad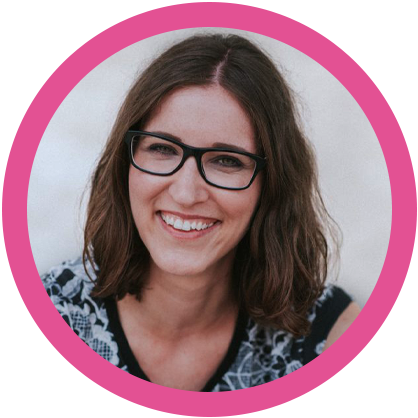 Ich bin Hannah Frey, Gesundheitswissenschaftlerin, Bloggerin und Kochbuch- und Ernährungsratgeber-Autorin. Ich helfe dir dabei, dich auch im stressigen Alltag mit wenig Aufwand gesund zu ernähren. Ich möchte dich zu einem gesunden Leben motivieren und inspirieren. Deshalb findest du hier jede Menge schnell zubereitete, einfache und alltagstaugliche Rezepte aus natürlichen Zutaten und ohne raffinierten Zucker – aber mit 100 % Geschmack!
https://www.projekt-gesund-leben.de/wp-content/uploads/2019/08/Mandelmilch-selber-machen01.jpg
700
1050
Hannah Frey
https://www.projekt-gesund-leben.de/wp-content/uploads/2019/08/The-Healthy-Living-ProjectUnterschrift-Logo.png
Hannah Frey
2014-12-21 17:17:50
2019-07-02 10:46:41
Recipe: Make-Your-Own Almond Milk