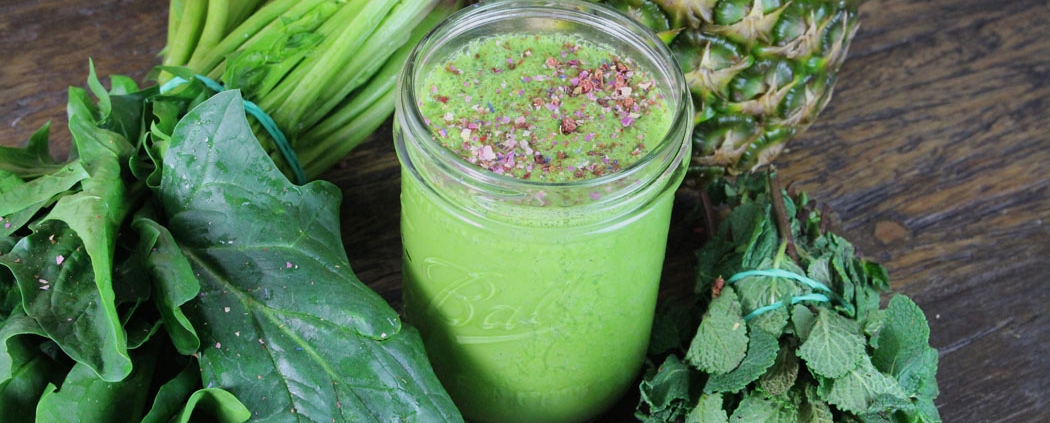 When I read the article "Trendgetränk Grüne Smoothies: Neues vom Mixer" ("Trendy Green Smoothies: Fresh from the Blender") in the German daily paper Tagesspiegel a few years ago, I identified heavily with the authors: back then, I was a green smoothie newbie who did not like these healthy shakes at all. There was no love at first sip. Like the authors of the post, I made some mistakes when I was starting out.
Fortunately, you don't have to fall into the same traps as I did! Read on for Five Beginner Mistakes – and How to Avoid Them.
1. The ratio of fruit to greens
In the beginning, it's all about getting used to the taste of green smoothies, so it's okay for the fruit content to be a little higher than the greens content. I recommend starting with a ratio of fruit to greens that's 60:40 or 70:30 (that is, a smoothie that's 60–70% fruit and 30–40% greens). Bananas work especially well in the beginning, since they serve as a thickener and also give smoothies a nice creaminess. Spinach is also a great greens choice for beginners, since it doesn't have a strong flavor. One of my favorite smoothies is spinach + banana + coconut water, which is great for newbies! Pineapples, mangoes, apples, blueberries, and strawberries also do well in green smoothies.
This infographic is intended for private use only and may not be used for advertising purposes! If you have any questions about usage, please contact me by e-mail.

2. Less is more
Keep it simple! Start off with only 3 or 4 ingredients. I keep seeing recipes for green smoothies with an endless number of ingredients. I personally always stick to three, and at most four ingredients.
3. Sweeten things right
Ideally, the natural sweetness of the fruit – that is, the fructose – is sufficiently sweet, and you won't have to add any additional sweetener. That's why it's advisable to use a larger proportion of fruit at first, as mentioned above. One way to make things sweeter is to ensure that your fruit is as ripe as possible. If that's not enough, add 1–2 small dates (not 10–15, which I've often seen listed under the ingredients for "healthy" smoothies, especially on Instagram – I can only shake my head!). You can also sweeten your smoothie using coconut blossom sugar,* honey, or agave – but it's best to work with the natural sweetness of fruit.
4. The right blender
A good high-speed blender* isn't exactly a bargain: it can run you anywhere from 500–1,000 euros! In my experiences, "regular" blenders just can't achieve the same incredible results of the pricier models. My first blender, which only cost 30 euros, was a bad investment through and through – it gave out after just a few smoothies. Clearly, you need to spend a bit more for better results. The only problem is that I don't know of any decently priced blenders that deliver an excellent end product. I personally use the Vitamix Pro 750.* To read a deeper comparison among different high-speed blenders, check out my reviews and comparison here.
5. The right consistency
At the same time, you don't need a high-performance blender to make smoothies – keep in mind that it might take a bit more time and effort, however, until the smoothie is creamy and free of fibers and chunks.
Have fun and enjoy!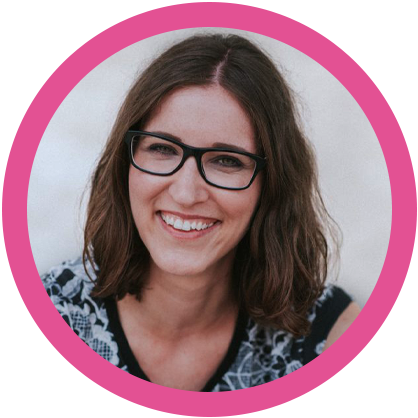 Ich bin Hannah Frey, Gesundheitswissenschaftlerin, Bloggerin und Kochbuch- und Ernährungsratgeber-Autorin. Ich helfe dir dabei, dich auch im stressigen Alltag mit wenig Aufwand gesund zu ernähren. Ich möchte dich zu einem gesunden Leben motivieren und inspirieren. Deshalb findest du hier jede Menge schnell zubereitete, einfache und alltagstaugliche Rezepte aus natürlichen Zutaten und ohne raffinierten Zucker – aber mit 100 % Geschmack!
https://www.projekt-gesund-leben.de/wp-content/uploads/2019/08/Glowing-Skin-Smoothie02.jpg
700
1050
Hannah Frey
https://www.projekt-gesund-leben.de/wp-content/uploads/2019/08/The-Healthy-Living-ProjectUnterschrift-Logo.png
Hannah Frey
2014-04-03 16:30:39
2019-07-30 16:51:47
Green Smoothies: Five Beginner Mistakes – and How to Avoid Them