Basic Recipe: Raw Vegan Energy Balls
Energy Balls – sweet and satisfying combinations of nuts, dried fruits, spices, and superfoods ground into a paste and rolled into the titular form – are absolutely beloved in Clean Eating circles. And it's easy to see why: they're usually raw and vegan, great for snacking on the go, and take only a few minutes to make. Plus, the possibilities are endless! They also make great little gifts and can be adapted to suit the season: my Valentine's Day Energy Balls or my Christmas Energy Balls are great examples. Although Energy Balls are healthy, they are quite dense (hence the "Energy" part of their name) and should thus be enjoyed in moderation. 
Basic Recipe for Energy Balls
For 10 Energy Balls, you'll need about 150 g of dried fruit and 70 g of nuts. Dried dates are often used as a base, but other dried fruits such as plums, apricots, figs, mangos, and pineapples also work.
When it comes to nuts, you have free rein: cashews, almonds, walnuts, and pistachios are all great choices.
Energy Balls can also be refined with spices or superfoods: matcha, cinnamon, vanilla, lebkuchen gingerbread spice, raw cacao powder, and maca are all perfect.
For a finishing touch, roll your Energy Balls in chopped nuts or coconut flakes.
Directions
Add all ingredients to a high-power blender* or food processor and grind into a sticky mass. If it's not sticky enough, add a few more dates. And if your blender or food processor "freaks out," just add a little more water.

Using clean hands, roll the mass into balls with clean hands.

Transfer to the fridge – this helps the balls harden up and become easier to eat and transport. Keep in fridge until ready to eat (they usually don't stay in our house very long!). ;-)
For the Energy Balls in the photo I mixed dates, hazelnuts, dried bananas, and coconut flakes. All in all, it took less than 10 minutes to produce these healthy snacks.
Basic Recipe for Energy Balls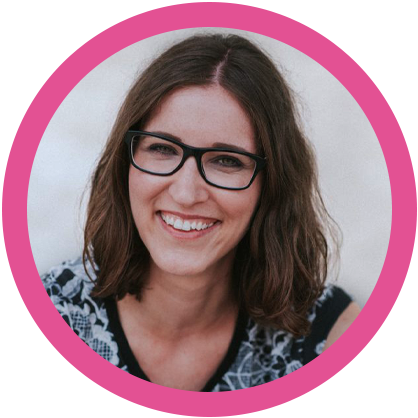 Ich bin Hannah Frey, Gesundheitswissenschaftlerin, Bloggerin und Kochbuch- und Ernährungsratgeber-Autorin. Ich helfe dir dabei, dich auch im stressigen Alltag mit wenig Aufwand gesund zu ernähren. Ich möchte dich zu einem gesunden Leben motivieren und inspirieren. Deshalb findest du hier jede Menge schnell zubereitete, einfache und alltagstaugliche Rezepte aus natürlichen Zutaten und ohne raffinierten Zucker – aber mit 100 % Geschmack!