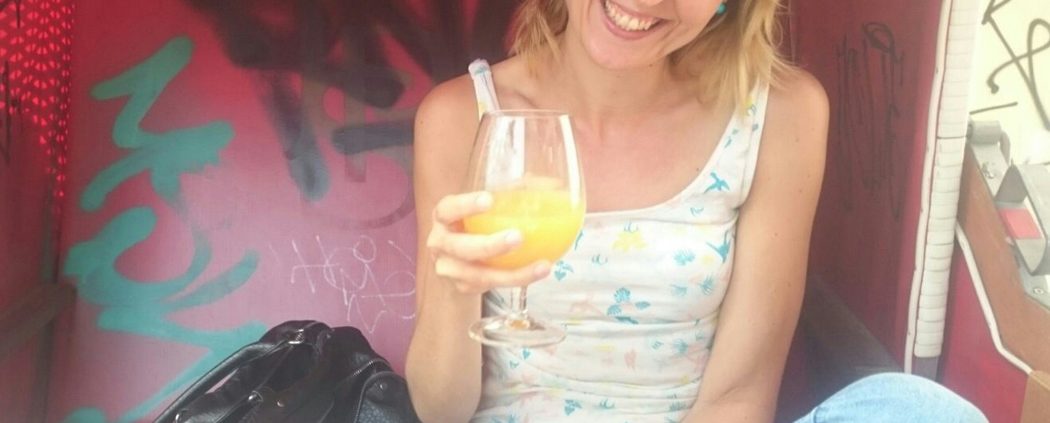 Hello my dears! The Sugar-Free Challenge is in full force, and I've had the good fortune to speak with several participants about their experiences: last speak we spoke with Angeli, and today we're speaking with Deborah!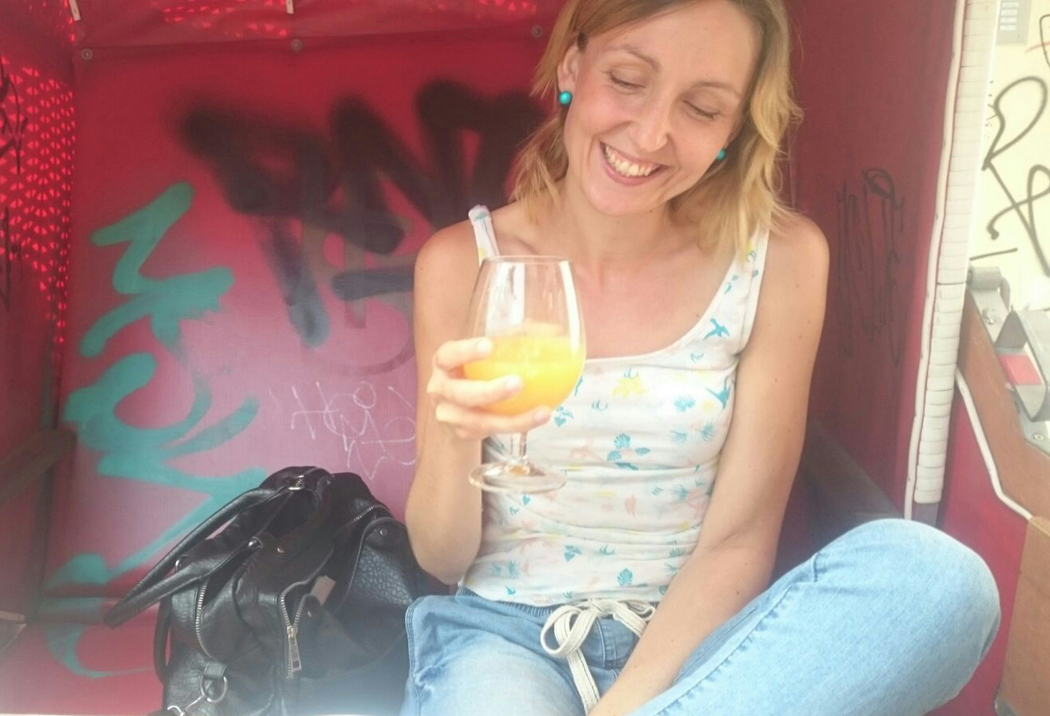 Deborah (26) lives in Berlin and works as a nurse while studying Health Care. During Lent back in 2015, she tried out her first strictly sugar-free diet. Since then, Deborah more or less stays clear of sugar, having greatly reduced her consumption – and she stills eats well!
Deborah, how would you define your own personal "Project: Sugar-Free?"

For me, a sugar-free diet means giving up white sugar. I also don't consume calorie-free sweeteners like erythritol and stevia. I primarily buy unprocessed foods and cook and bake myself. For sweetening, I use coconut blossom sugar, raw cane sugar, or honey in small amounts. During Lent and the Challenge, however, I gave up these sweeteners as well; instead, I got my sweetness from fruit, dried fruit, oat flakes, whole-grain projects, and vegetables.
What was your diet like beforehand, and what convinced you to reduce the amount of sugar you consume?

I love sweet food – I used to eat sweets every day! But during Lent two years ago, I was curious to see if I could go without sweets for four weeks. Totally by chance I came across Project: Sugar-Free – right as I'd started my own "Challenge," so to speak – and thought to myself, "it's all or nothing." After those four weeks I felt so good physically that I decided to continue eating clean and sugar-free.
What was the hardest thing about starting a sugar-reduced diet?

Since I work shifts – day and night, sometimes up to 12 hours at a time – the biggest challenge for me is planning and prepping my meals for both home and work. It's challenging because I actually enjoy cooking and baking, but after a long workday or before working a night shift, I'm just not in the mood to be in the kitchen. I often cook in large amounts so that I can take something along to work or have a meal ready for the next day.
What changes have you noticed since giving up sugar?

Giving up sugar brought about many changes. My taste perception is really different than before: many natural foods have revealed their sweetness to me, processed foods no longer taste food and are often much too sweet. I sleep better and feel more rested in the morning. I no longer have that midday slump. I can concentrate better, have more energy, and feel physically fitter and more efficient. I've never been overweight, but I have lost a few excess kilos during the Challenge.

Let's be real: do you ever make exceptions?

Yes, definitely! I can't imagine having a completely sugar-free diet at the moment: I don't feel like giving up every piece of cake at a party, every ice cream cone in summer, and every cocktail with friends.
Do you ever get ravenous hunger pangs? If so, how do you deal with them?

The cravings happen less and less, but they do crop up every now and again. I deal with them differently: drinking a lot, eating regularly, exercising, brushing my teeth, or just finding any other distraction … all of this helps ward of cravings. Occasionally I'll also just have whatever the cravings are calling for. ;)

What are your three top tips for making it through the Sugar-Free Challenge?

Inform yourself: It's helped me a lot to learn more about sugar and its effects on the body – once you know all of the negative effects of consuming sugar, it's much easier to go without it. It also helps to keep in touch with other Challenge participants so that you can motivate one another.
Plan in advance: Eating well and eating regularly makes it easy to go without sugar – that's why it is important to plan and prepare your meals in advance, so you don't just act out of habit and run off to the bakery.
Stick with it: In my opinion, it takes a certain kind of iron will and discipline to be successful in the Challenge. It's also very important to not berate yourself if you do end up consciously or unconsciously eating sugar – just move forward! It's so worth it!
Lastly: what's your favorite sugar-free recipe?

I love my take on the sugar-free Oatmeal Banana Cookies: just mash two ripe bananas and combine with 140 g oat flakes, 20 g chopped nuts, 60 g chopped dried fruit (dates, plums, grapes…), two tablespoons nut butter, and spices like cocoa, cinnamon, and vanilla. Place teaspoon-sized balls onto a baking tray, gently flatten, and bake at 170˚C for about 20 minutes. The cookies are really good and super healthy! They'll keep in the fridge for about a week.
Thanks for sharing with us, Deborah! :-)

Ich bin Hannah Frey, Gesundheitswissenschaftlerin, Bloggerin und Kochbuch- und Ernährungsratgeber-Autorin. Ich helfe dir dabei, dich auch im stressigen Alltag mit wenig Aufwand gesund zu ernähren. Ich möchte dich zu einem gesunden Leben motivieren und inspirieren. Deshalb findest du hier jede Menge schnell zubereitete, einfache und alltagstaugliche Rezepte aus natürlichen Zutaten und ohne raffinierten Zucker – aber mit 100 % Geschmack!
https://www.projekt-gesund-leben.de/wp-content/uploads/2017/09/Deborah.jpg
716
1050
Hannah Frey
https://www.projekt-gesund-leben.de/wp-content/uploads/2018/07/Projekt-Gesund-leben-Banner-Home-Logo-mit-Unterschrift.png
Hannah Frey
2017-10-08 17:10:36
2019-05-22 10:05:33
My "Project: Sugar-Free": Interview with Deborah